Fences can make or break your house appeal. What's a beautiful house without a well-suited fence, right? Fences are no longer used for just securing your yard or marking boundaries. They are now an integral part of your house design. Unique Horizontal Fence Ideas to Add a New Look to Your Block are now widely used for giving your garden a beautiful and unique look. Therefore, choosing the right fence is very important. You can choose from horizontal and vertical fence both. But let me tell you why the horizontal fence is a trend nowadays and widely used around the globe.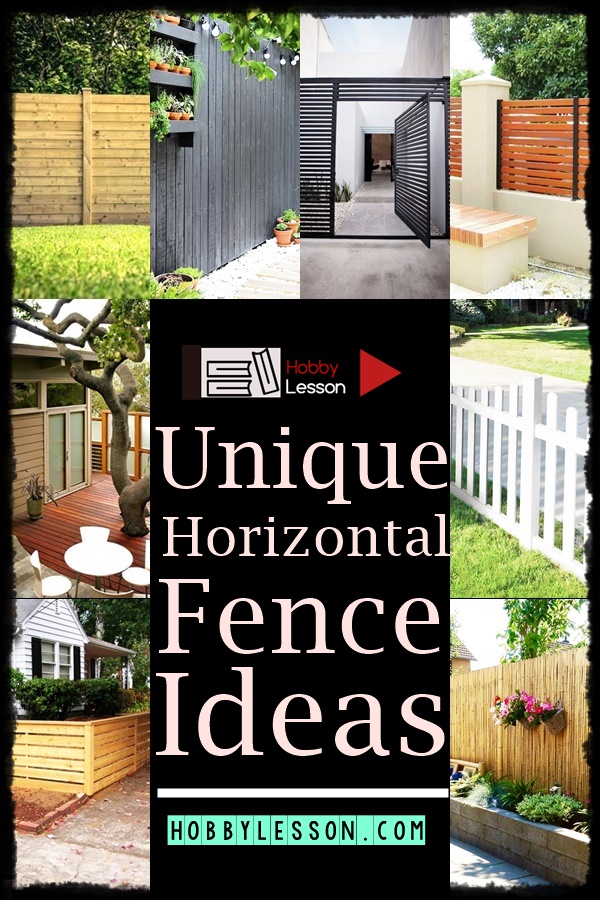 First of all, Horizontal lines can help expand your yard. Not literally! By saying this I mean that horizontal lines are known to give an illusion of longer width. Visually a horizontal fence will make your yard look more spacious. You may also like these (Better than Neighbours) Outdoor Light Decoration Ideas. Another reason is tall plants and trees will define more and stand out against the horizontal fence. (Its just science!) So now that you know some benefits of horizontal fence let's see some unique horizontal fence ideas for your home.
Horizontal Fence Ideas
Elegant Wood Fence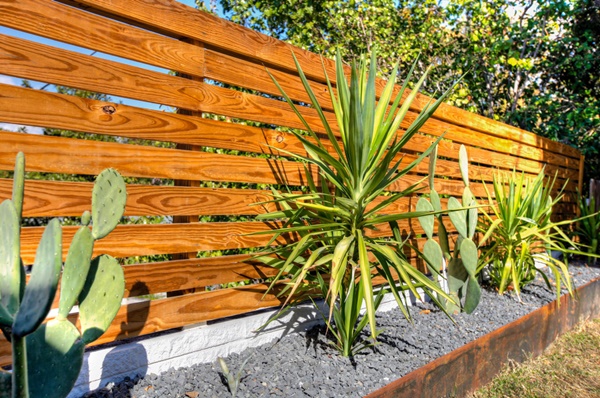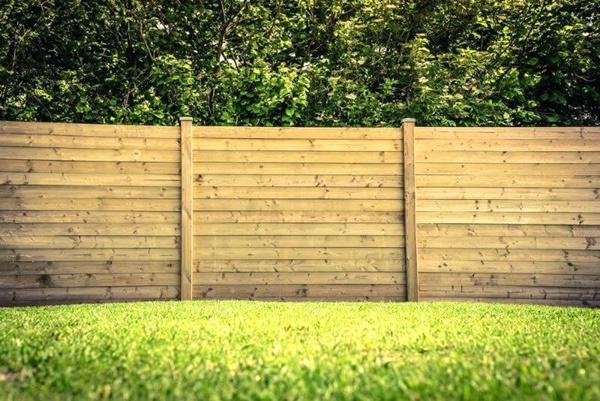 This is a very elegant vintage style horizontal fence. This fence was made from one of hardest wood species available known as ironwood. It's a great option if you want something minimalistic yet stylish.
The Sophisticated Black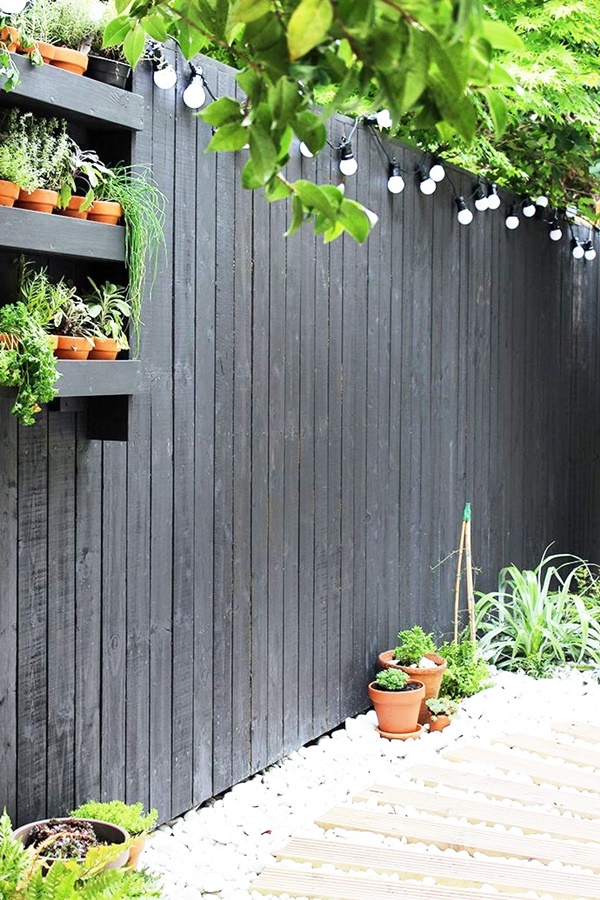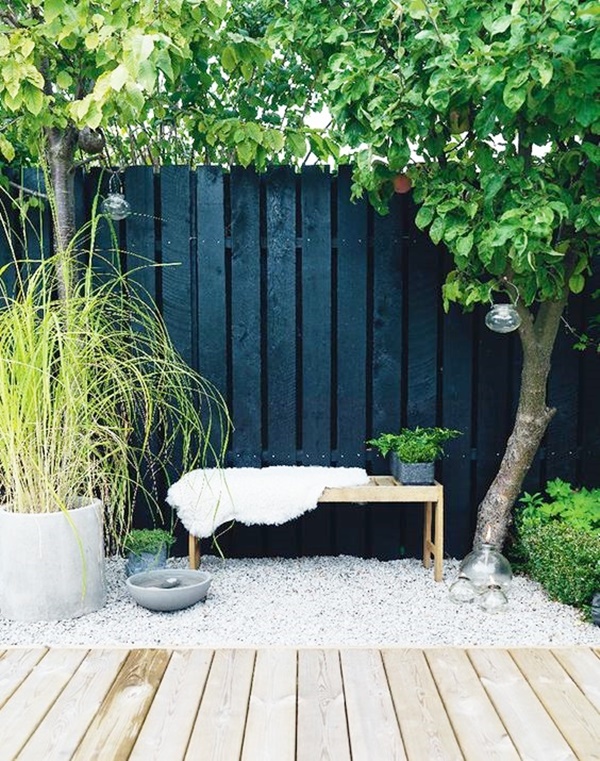 Whether is clothes or anything else you cannot go wrong with black. This is an amazing option that is tough and very easy to maintain. You can go with black steel or wood. Also, this will make those green trees stand out a lot more!
Modern Metals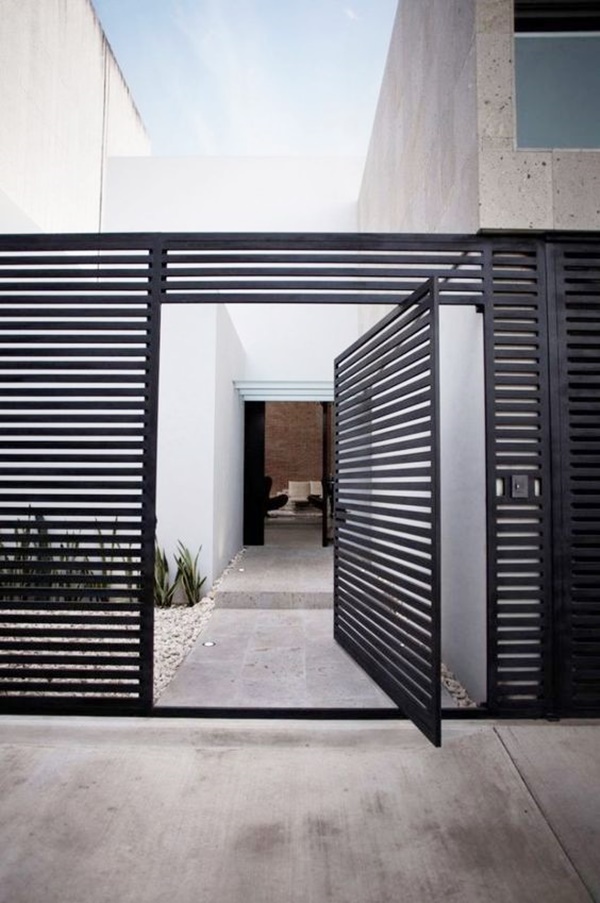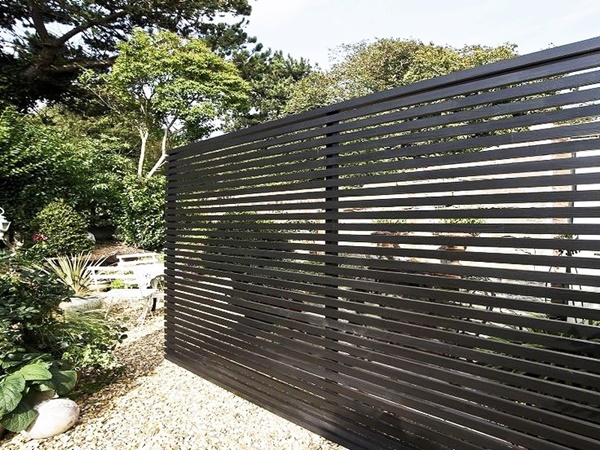 You can opt for metal horizontal fence in black or grey. They will definitely give an aesthetic look to your yard. Also if you have a boring brick wall standing from years you could just break down some parts and add a metal fence contrasting to the wall to give a new look. Like every other time here you will find some magical garden swing ideas that can be your favorite relaxation solution.
Bamboo Fence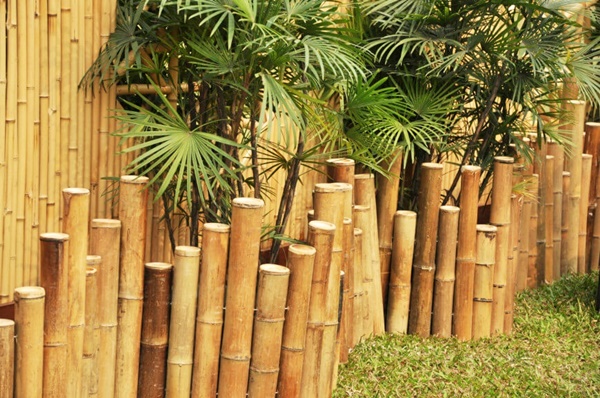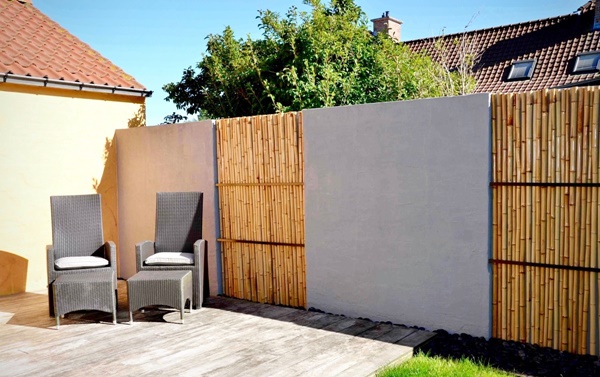 Wanna go for something artistic, creative yet organic? Well, this bamboo horizontal fence is all you need. This is an amazing option for landscaping. You could add hanging flower pots and what not to personalize it. (Just don't forget to water the plants!)
Opaque Glass Fence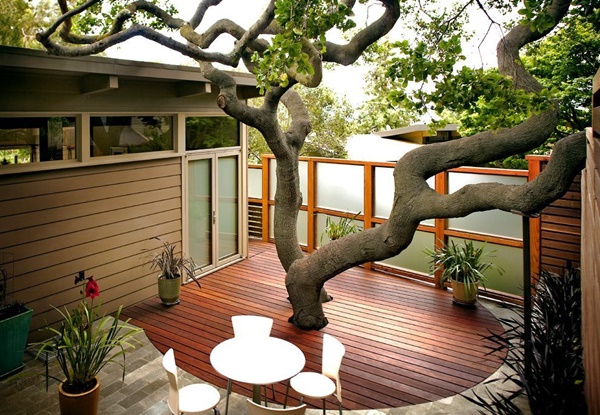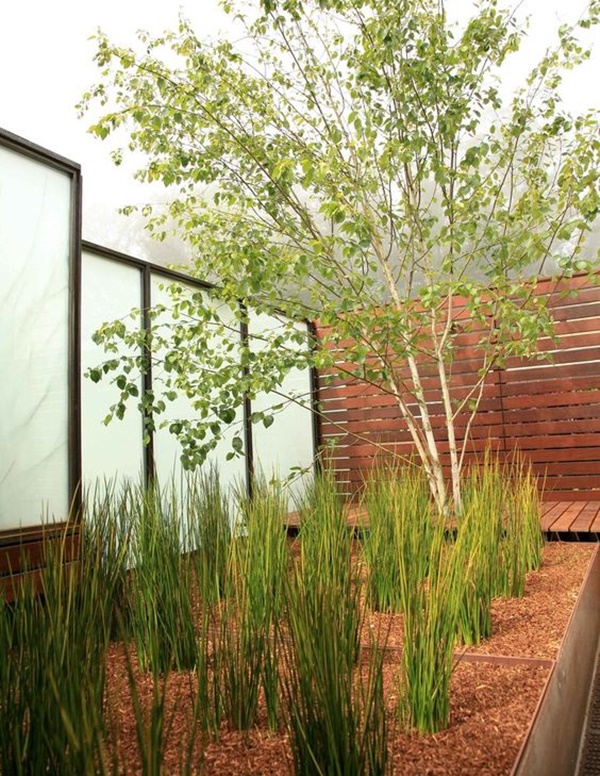 Frosted glass fence is a quirky and eccentric option to go for. It will give you all the essential coverage you want plus will look really luxurious. You can even mix some wooden fencing in between. Here you will also find some different glass painting designs.
Combination Fence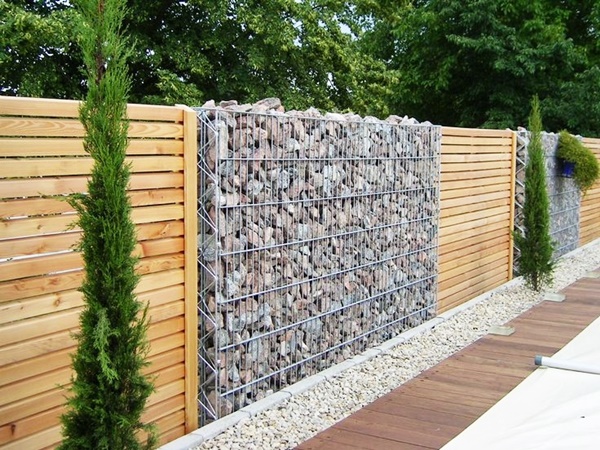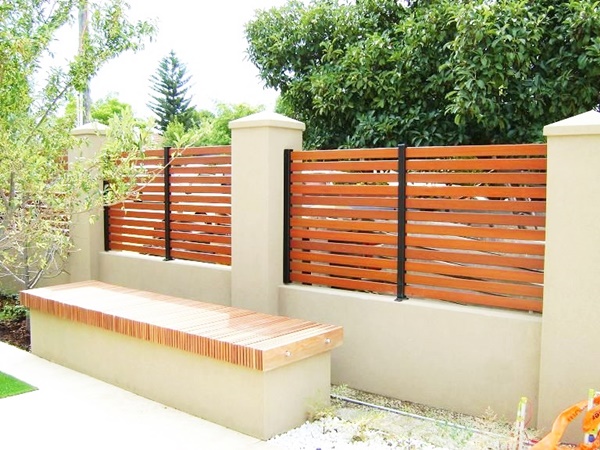 How about combining modern with ancient? Isn't this a great idea? You can go ahead and experiment the way you want with wood, stones or metal. Not only will this look distinctive but will be noteworthy.
The Zigzag Fence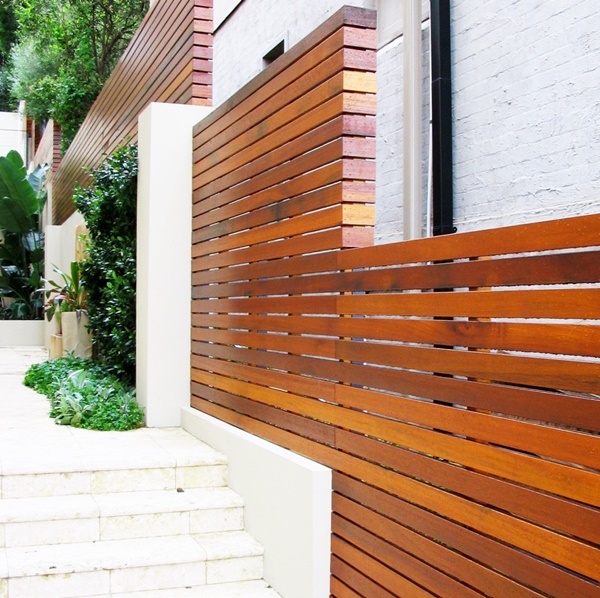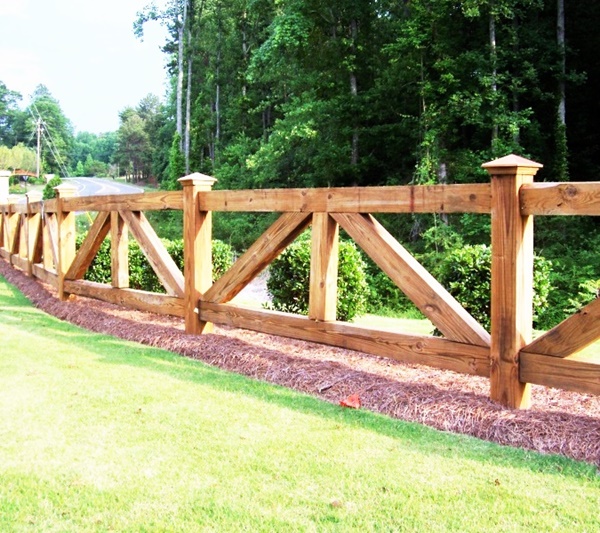 Well this a very different contemporary style. But its advantage is that air can pass freely through it while giving you full coverage. The warm cedar tones of the horizontal fence will go well with your home no matter what colour it is.
Polished Wood Horizontal Fence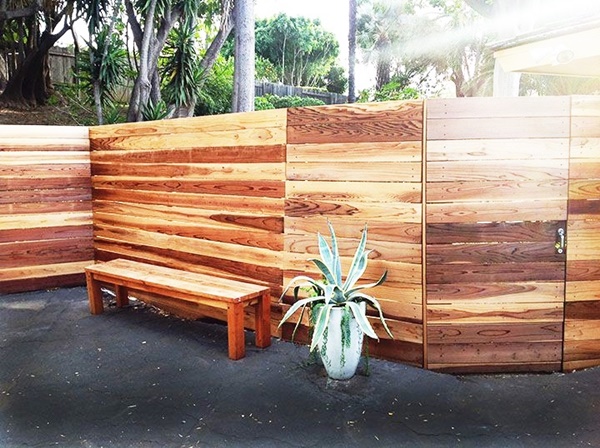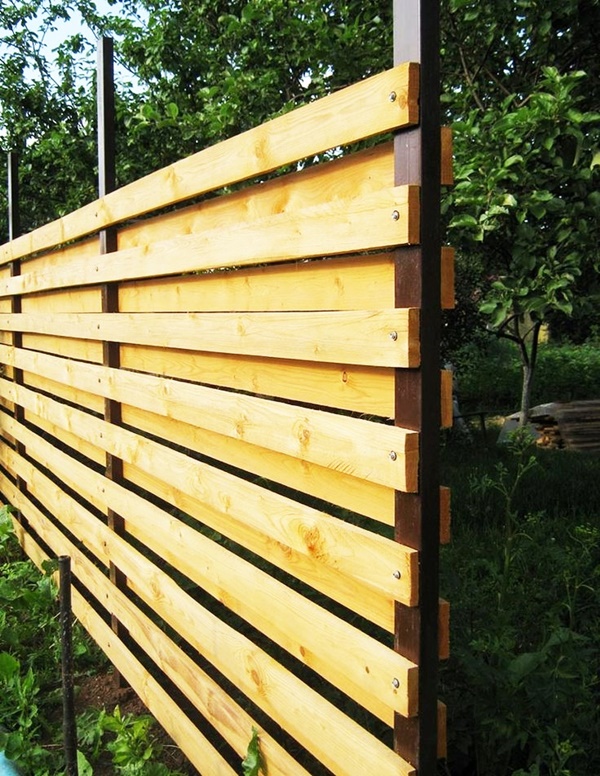 This type of fencing would give you a very rustic yet classy look. In this, you could experiment with different light and dark tones of wood and give it a polish. It may look delicate but believe me it's very robust and won't let you down.
Designer Fence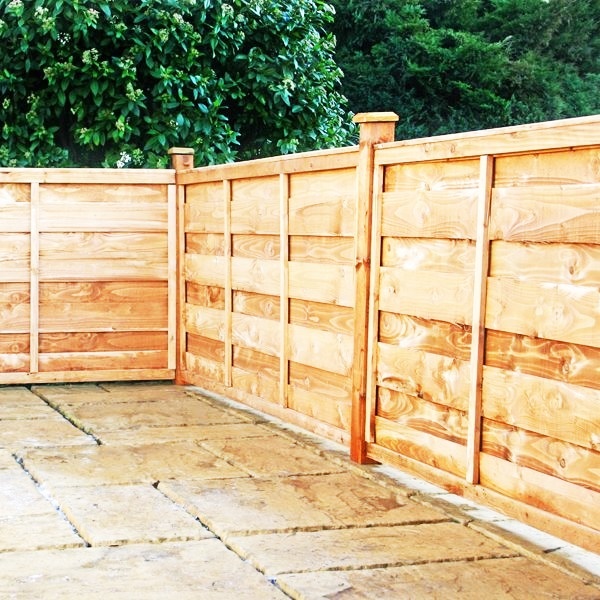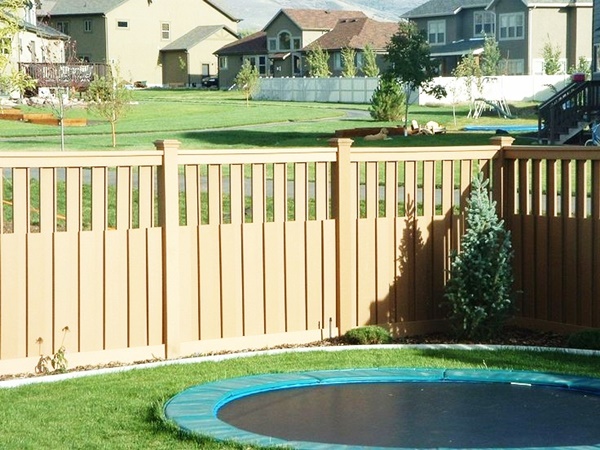 The fencing is not supposed to be just a boundary for your yard, it's also a wall and one should feel good looking at it right? Who likes plain and boring walls? No one! So why try something like this. It's functional yet extremely attractive. The best thing is that you can use your imagination and customize it by putting lights as you like to make it all pretty.
Slanting Horizontal Fence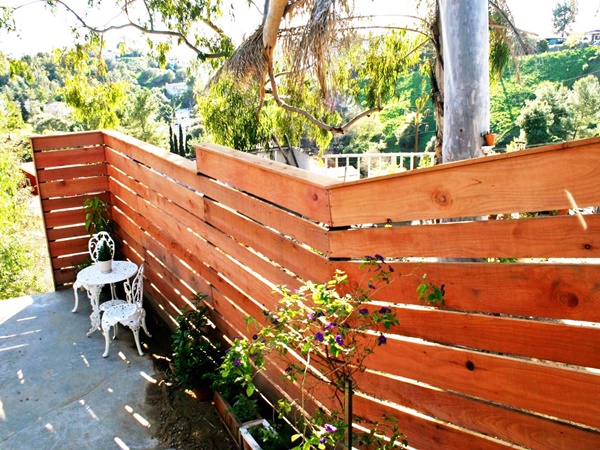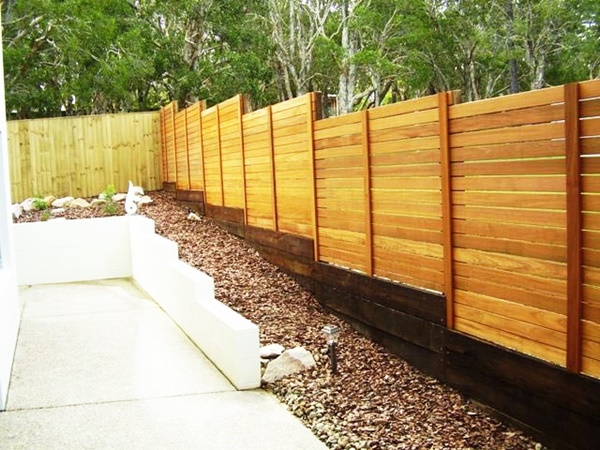 Now, this type of fence is very exquisite in nature. It will give a delicate feel but it's very secure. You can choose between wood and metal. And this will definitely capture a lot of attention from your visitors! You will also like these Cool Tree Branches Decoration Ideas for Home.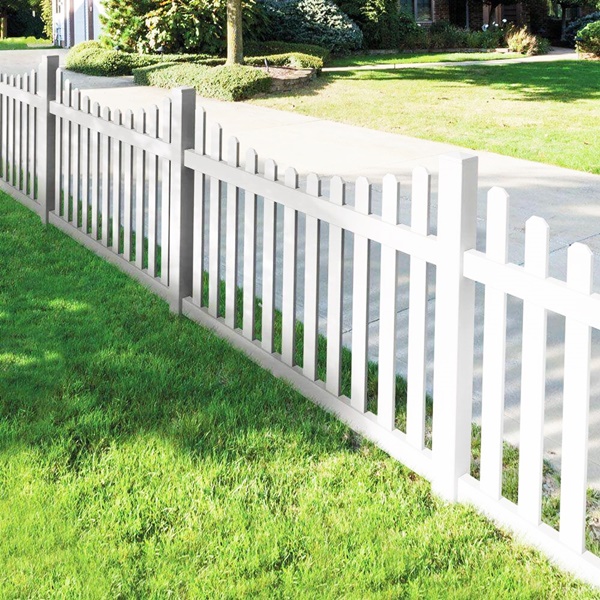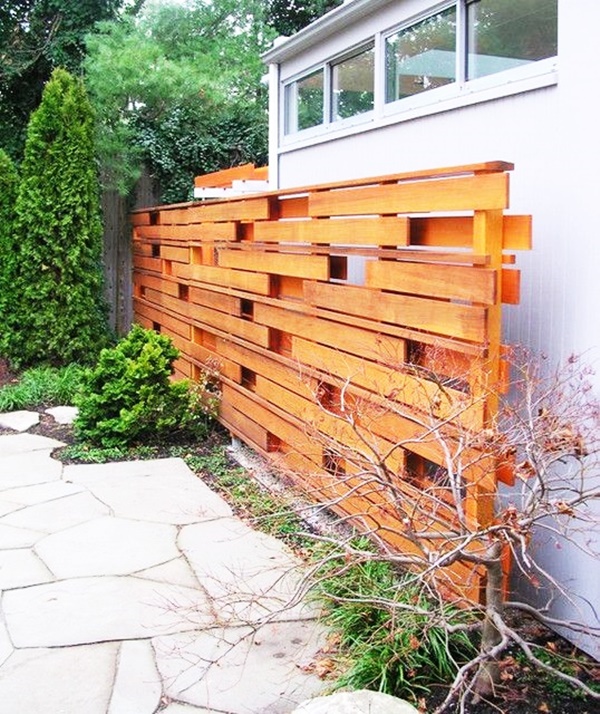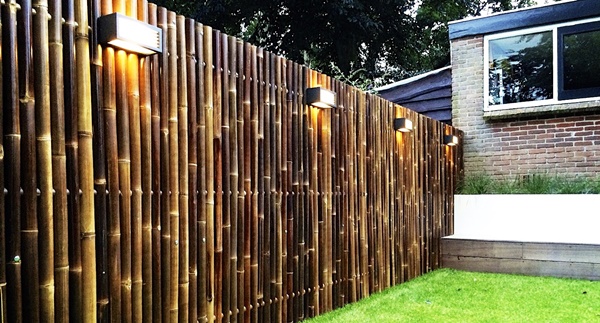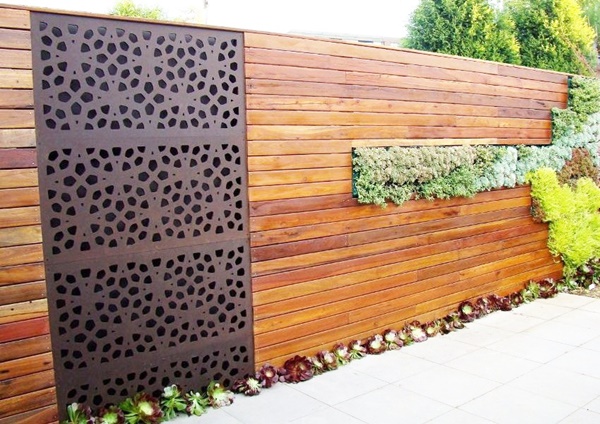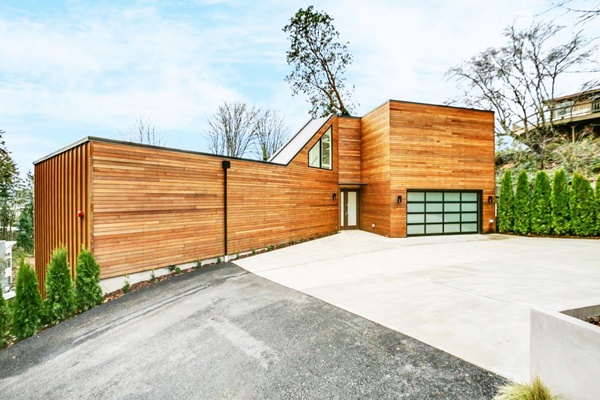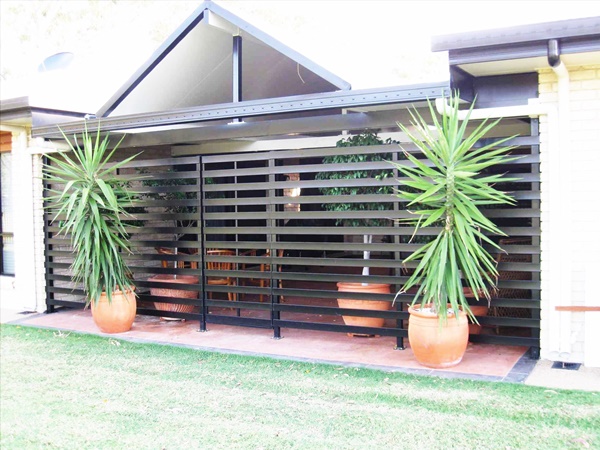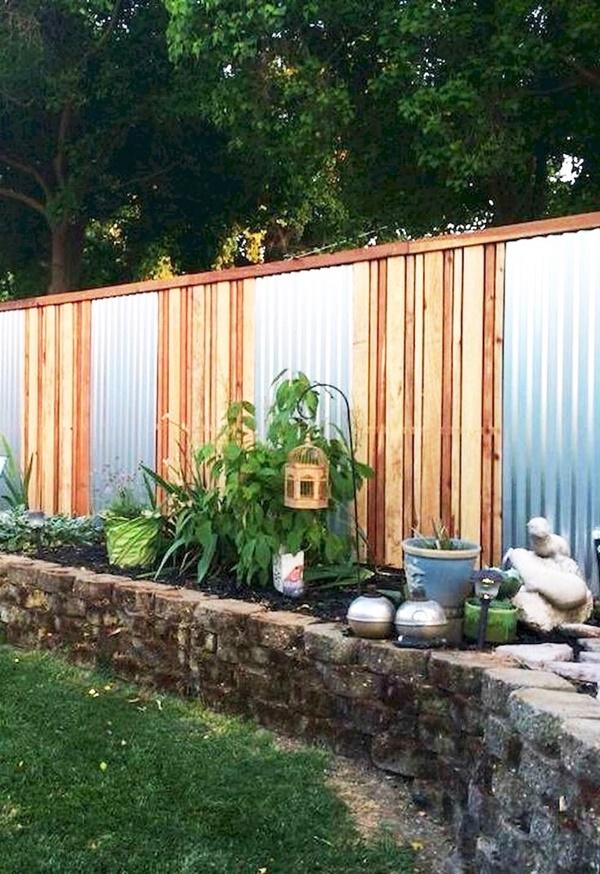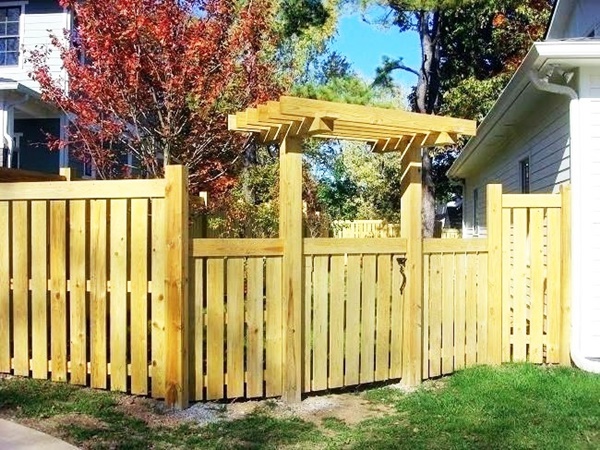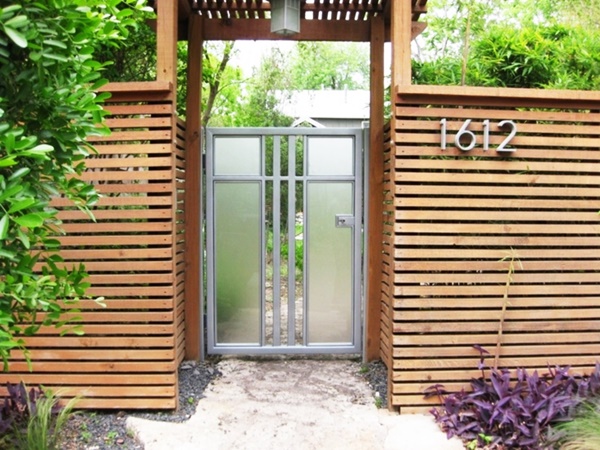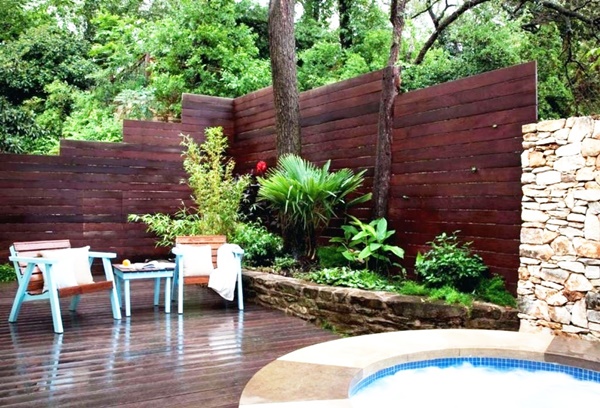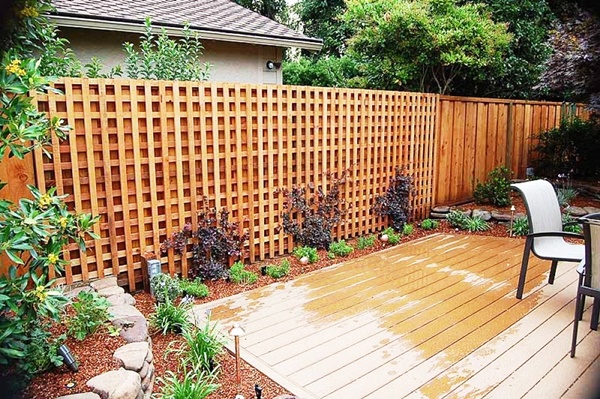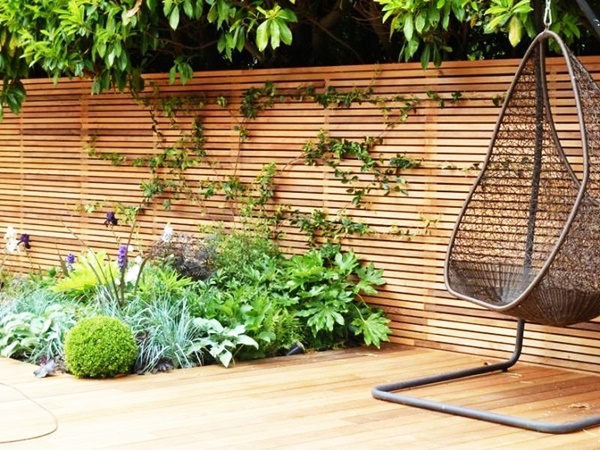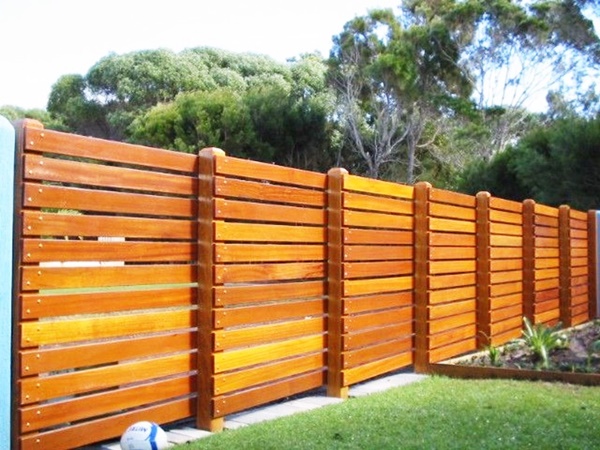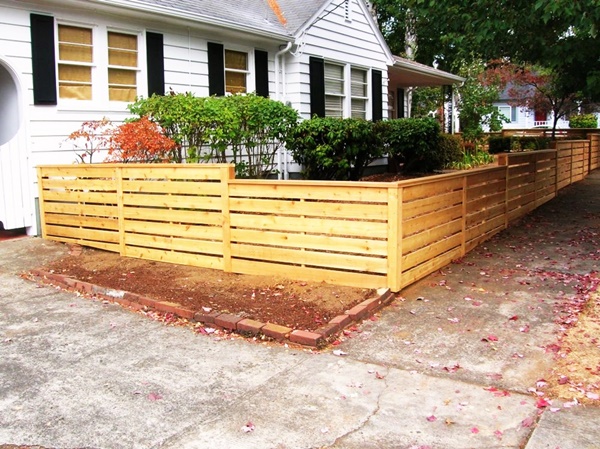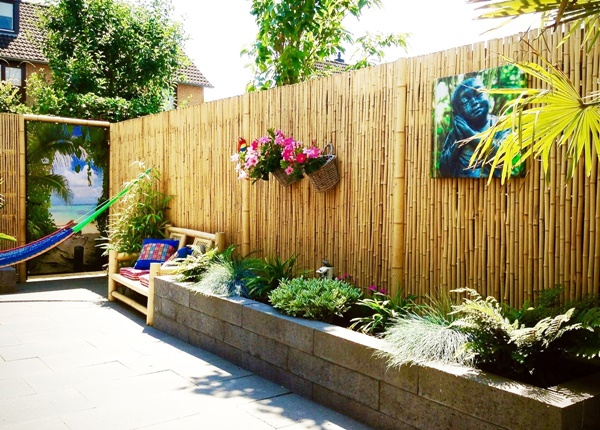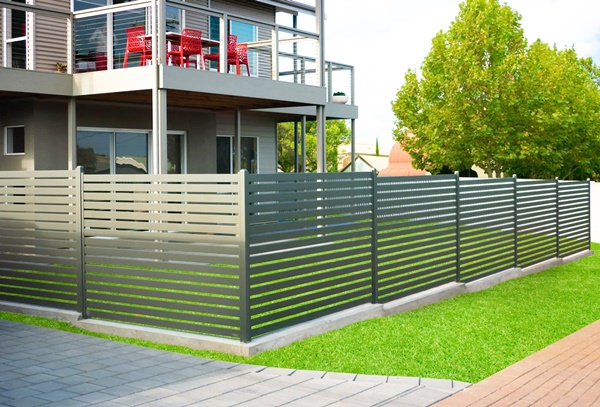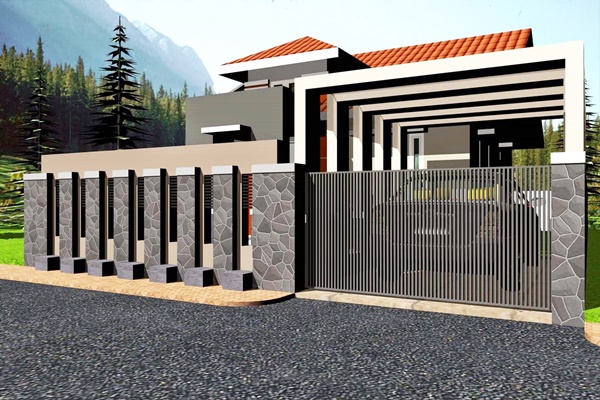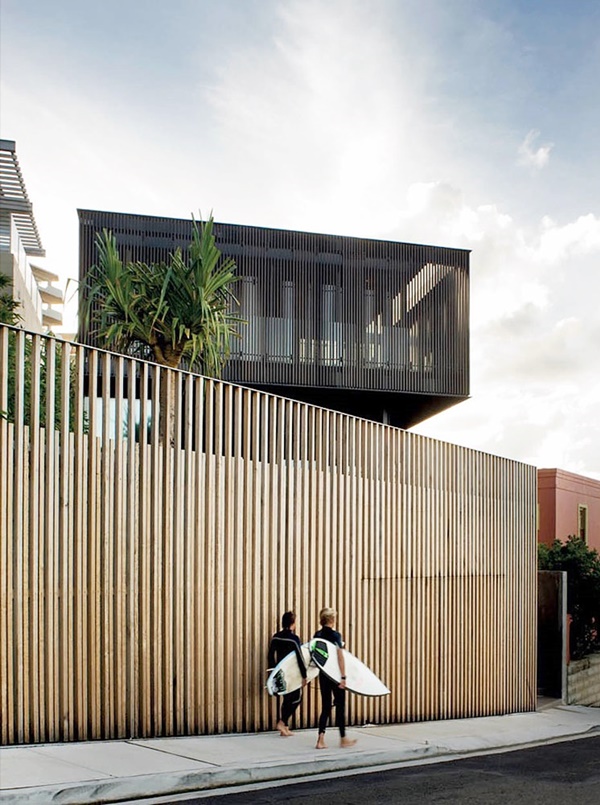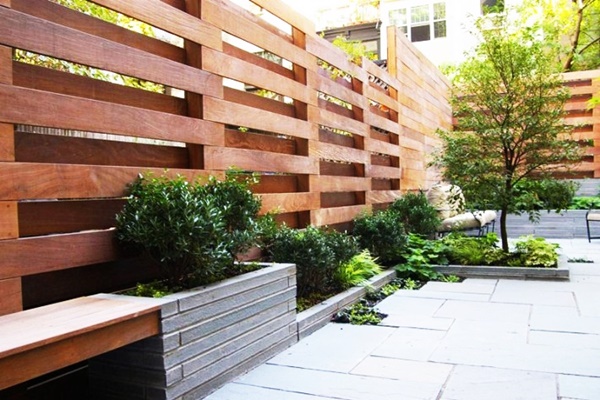 Now that you have these Unique Horizontal Fence Ideas to Add a New Look to Your Block to choose from, go ahead and select the right one for these ideas and designs. Get the best fence that matches your house and style. You can have a new fence or just upgrade your old one with the help of these latest designs.  Here you will also find some
Flower Pot Painting Ideas.