Remember those good old childhood days when our grandmothers used to make different fascinating embroidery stitches at the corners of a plain white handkerchief and all of a sudden it turned into a sophisticated piece of art? We all wonder about how beautifully they could have accomplished these stuffs. These stitches are tiring and take lot of our efforts into finishing them but with prolonged practice and a pinch of passion to make good artwork, you can make the best embroidery stitches that will earn you everybody's attention and attraction.
Now if you want to try learning good embroidery patterns you need some good books which you may or may not find every time or even if you find one that may not permit your budget. So this article can prove real helpful to you because we are going to present 10 of such wonderful and easy patterns for you that will help throughout. So try to learn them and try them. Best of luck!
Must Know Hand Embroidery Stitches:
1. Running stitches: The most easy and quickest stitch to do. This stitch is necessary when u need to do the outline of a piece of cloth. You need to have your floss in the needle hole and you need to push it in and over the cloth you wish to sew. There is another method as well. You can do any of the either and you are good to go.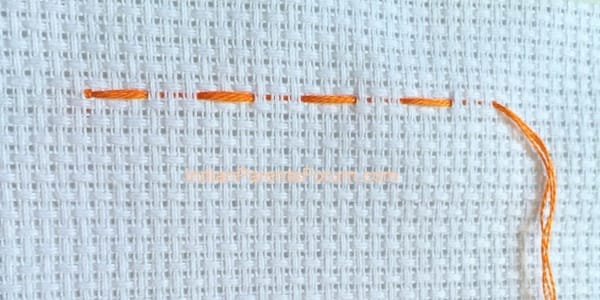 2. Split stitch: This stitch looks like textured back stitch. It is super easy and you can use this pattern for outlining as well as main body of the embroidery. One single stitch looks like a grain of a rice.

3. Stem stitch: This stitch is mainly used to work on the stems of flowers or leaves. Thus they are so named. You need to bring out your thread through certain point then again push it through a point below the first point and after that pull it up from a point in between the first 2 points. Repeat it. This stitch looks likes an edgy line.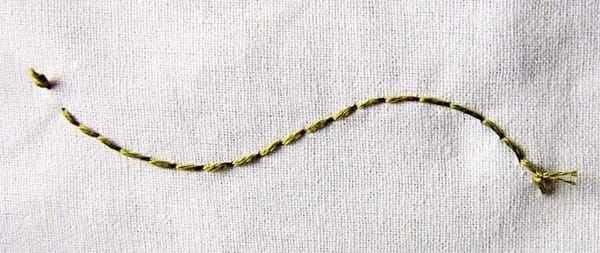 4. French knots: You may have to use both of your hands for this pattern. Firstly, pinch the thread firmly on the front of your fabric with one hand and place your needle. Twist your thread twice or thrice around it and push it down. This is a bit tricky but you'll find your way out.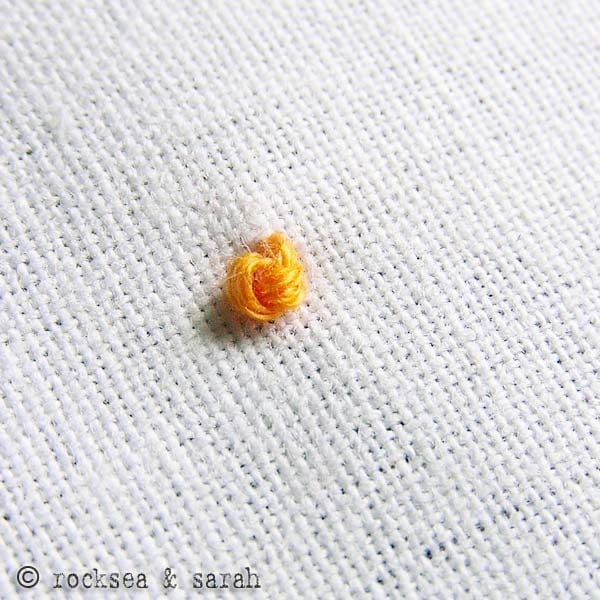 5. Satin stitch: After you have outlined your fabric, draw pattern and Satin stitch can be used to fill the pattern. This stitch can be used to fill your petals of flowers or the leaves.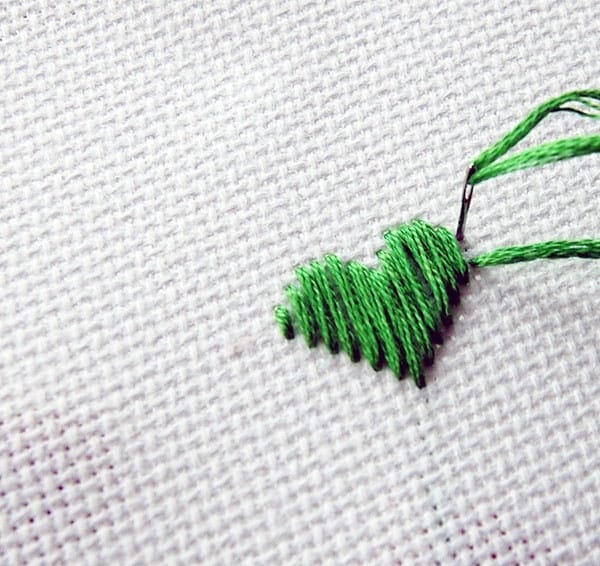 6. Chain stitch: This design can be used for outlining as well as for the body. You have to make normal stitches which will form loop like designs. You can increase or decrease the size of the loop depending on how you want it to be like.This tutorial is at your rescue.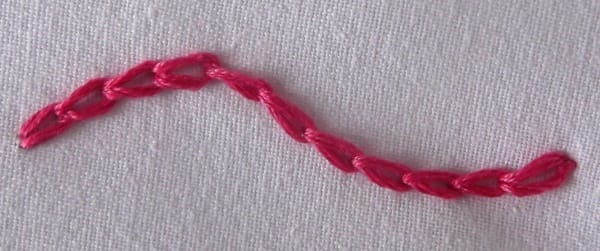 7. Cross stitch: There are many ways to do this stitch. And this stitch is very popular. The pattern looks like a string of consecutive 'x' s.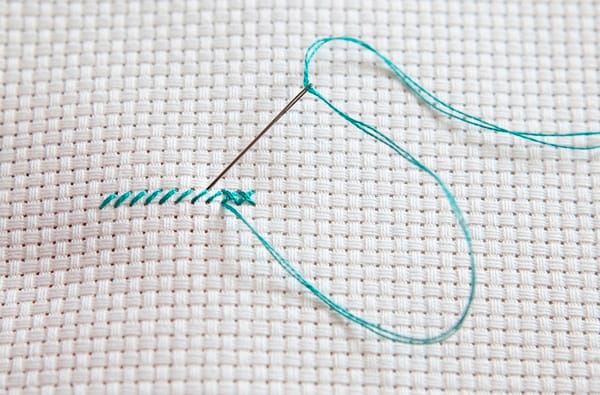 8. Lazy daisy: How wonderful is the name. Isn't it? This is a detached version of the chain stitch as here the loops are not
connected to each other but they are scattered. In this case after you have finished making a loop just make a small stitch on the top of your petal to set it properly.  You can make a whole flower using this pattern.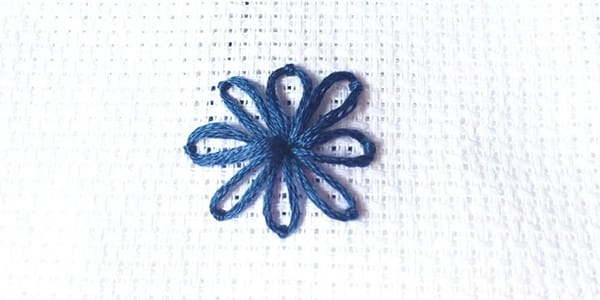 9. Feather stitch: Yet another version of chain stitches. This stitch is useful to fill the corners of your cloth or even you can make any pattern with it at the centre of your design. You can draw four lines before you start this stitch at the initial level. It will increase your understanding level. This stitch looks like 'V' shape.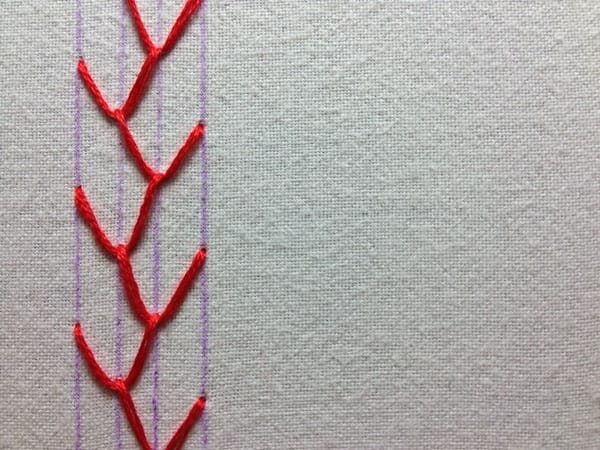 10. Seed stitch: This pattern justifies its name because the stitch just looks like seed. This embroidery design can be used to fill some portion of your cloth. You can intensify or scatter according to your need by just increasing or decreasing the spacing among the seeds. Just use different angle and fill a seed by doing normal stitch.
There are countless patterns of hand embroidery stitches. Some of them are so decorative and creative. They are even tougher to learn in a small span of time too. But with the help of this article you can at least initiate to learn. Once you grow interest and practice all these easy designs you can look up for more gorgeous designs. So this time boost your artistic self up with these beautiful embroidery stitches and who knows? You can even change the look of your plain costumes and transform it into a designer one!