In this era of digitisation, wall clocks are something that people forgot about. The device, which showed us the time from the wall, is no more that valuable to us. This is because most of the time, we peek on your smart phone or our laptop to see the exact time. But if you think in another way, you will find that wall clocks were not just there to show us the time, rather it was also a part of house decoration. A beautiful wall clock can easily show up an empty wall. But yes to get some creative clocks according to the design of your house interiors, you will have to make a clock on your own. Yes, that's not so tough if you have a creative mind. Here are some 20 ideas that we have collected on beautiful wall clocks.
Crazy and cool DIY Wall Clock Ideas:
1. Wooden Square Clock: This is beautiful looking wall clock if you are going vintage. Just arrange for some thin wooden pellets and you can do it easily. To view about it in details have look on the link.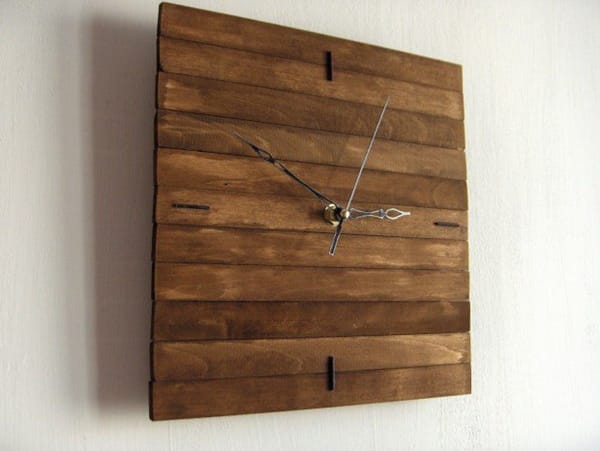 2. Family Wall clock: Make an amazing wall clock including all your family members in it. It's all about pictures. It looks very funny, creative and unique. Just go with this idea and show the love you have for your family.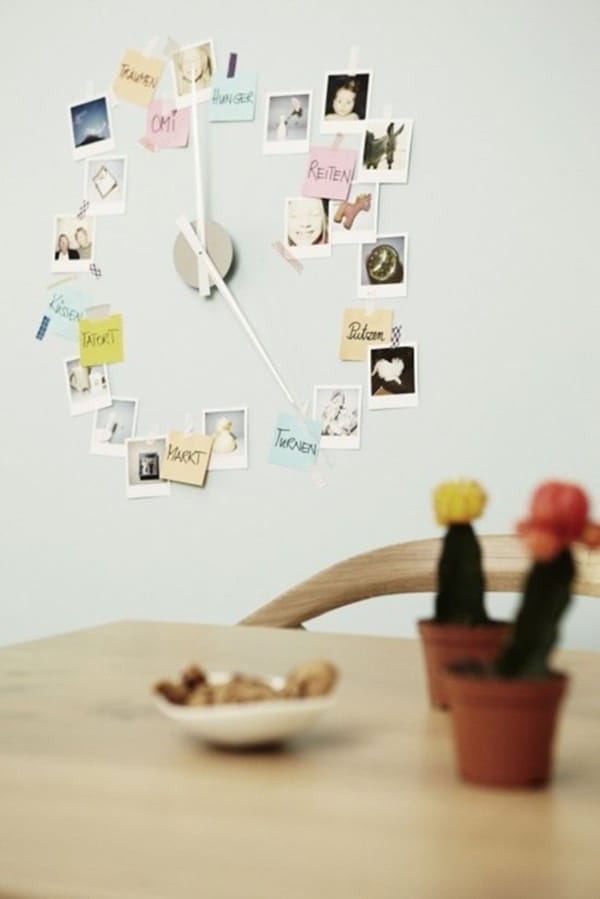 3. Magazine Clock: If you have lots of old magazines left over in your storeroom, we can reuse them to make a colorful wall clock. It looks really amazing and beautiful. Hardly have you seen such a clock in any house.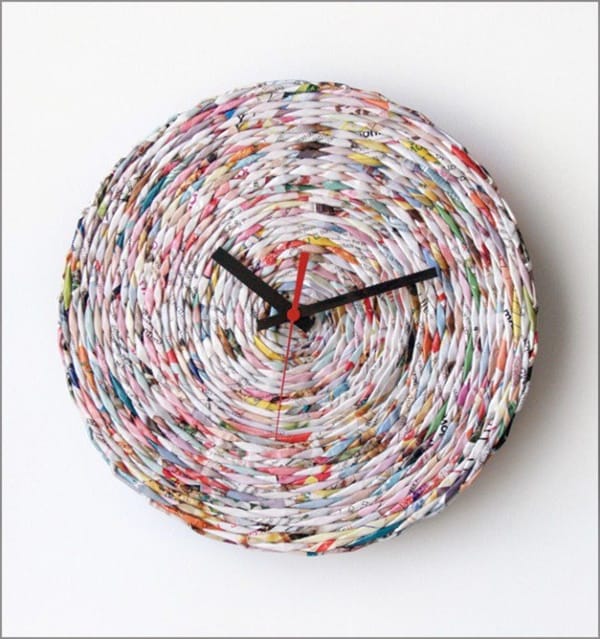 4. Tie Clock: A very unusual Tie clock idea especially for the creative decoration. It's a good choice for any type of office and even you can make it out for your home. Therefore, if you have a love for ties, probably it's the best one for you.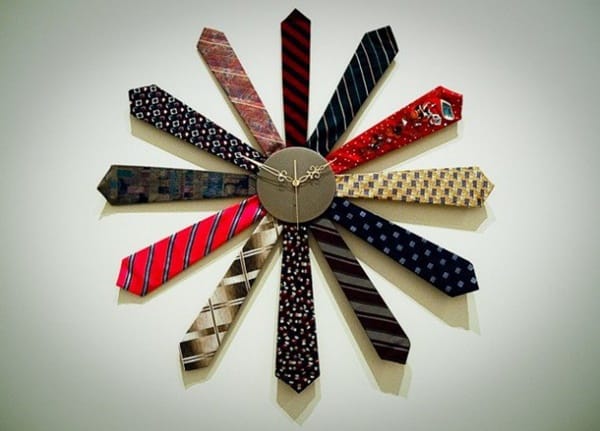 5. 3D Clock: Look at this mind blowing 3D clock that will show time in 3D. This idea can only come from a creative mind and if you are creative enough just give this idea a go in your mind. Don't miss this awesome wall clock idea.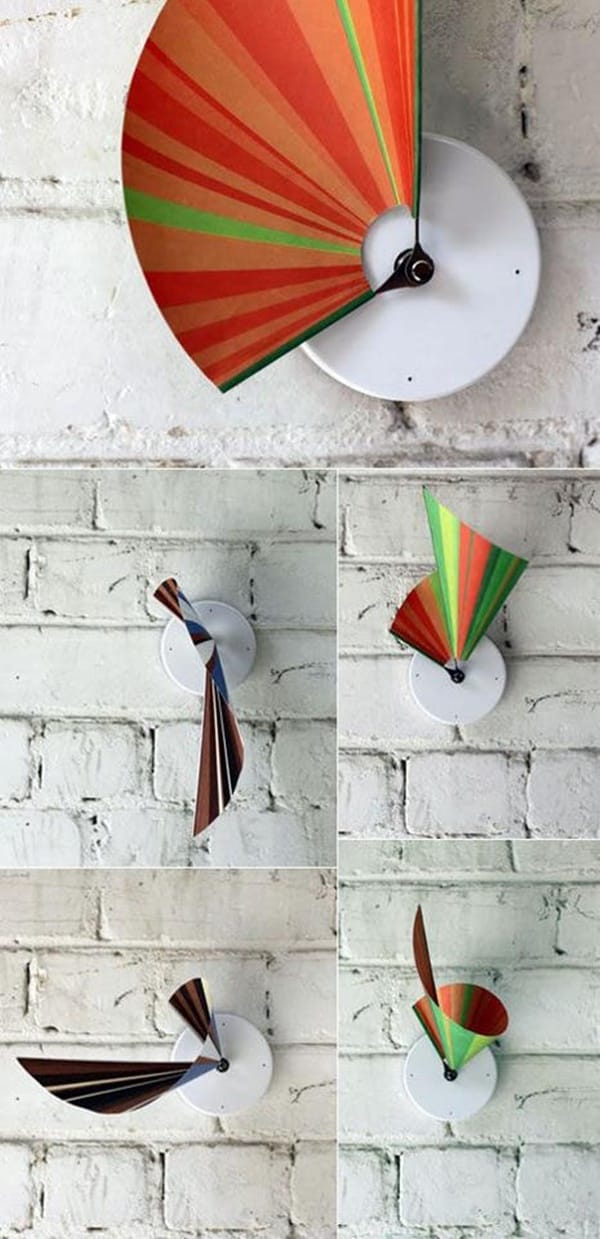 6. Old Vintage Button Clock: If you are a bit crafty in nature and love to spend time with craft, then it's a must have clock in your home. See the idea and you can also add your own creativity in it. Lovely idea for lovely people.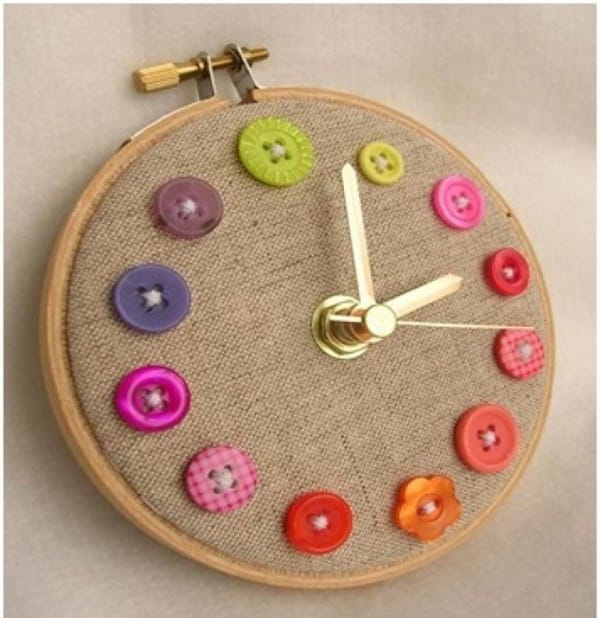 7. DIY Color Block Clock: This clock looks super creative and interesting when you hand it on any of the wall. So it is the best idea if you are looking forward gives your interiors a bold and unique appearance.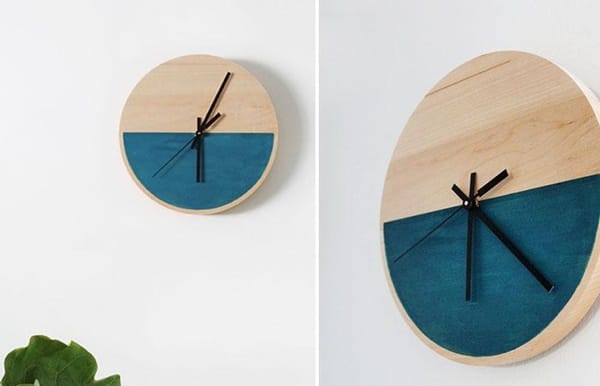 8. Lovely DIY Wall Clock: Have a look on this amazing tutorial that will show you to make out a very beautiful DIY wall clock with some easiest ways. The clock looks very creative and has an artistic feel.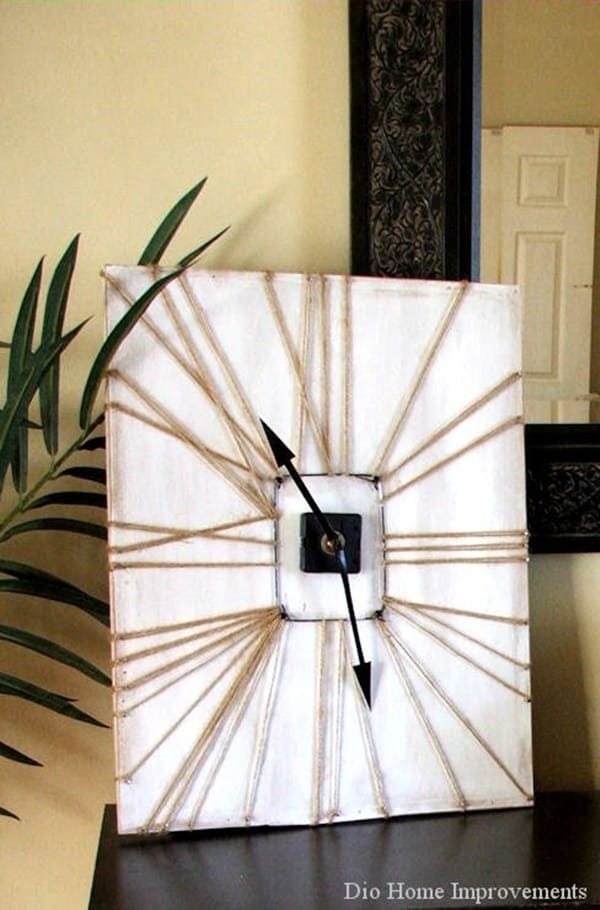 9. CD Wall Clock: This one is for people looking for a small wall clock idea. It's really cool when you can make a wall clock out of your old CD. It's a very easy project and has a modern look in it. So make the CD more super functional.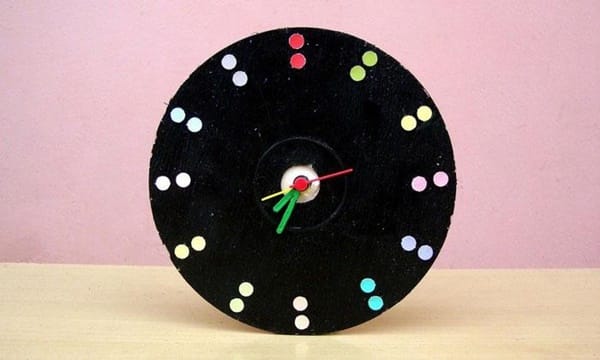 10. DIY Lego Clock: If you are looking for a clock for your kid's room, this one is the best idea you can go with. Just check out the tutorial.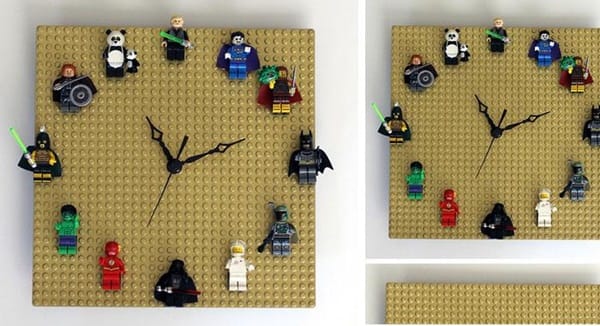 11. Domino Clock: This is nothing but a very creative and innovative wall clock idea that creates a beautiful visual effect in the house interiors. Not just that, the project is very easy to make out and needs a very less time.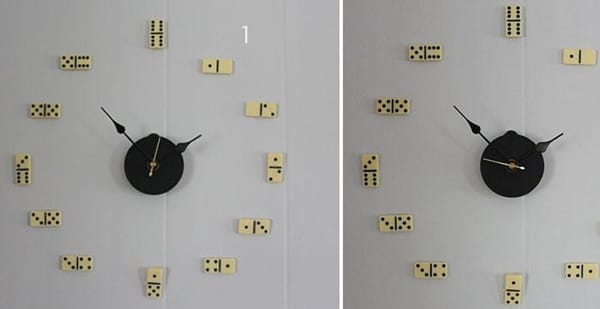 12. Color Sample Clock: You will find various types of color samples in the paint stores and you will have to arrange for such to make out this wall clock. Yeah! You can easily assume that the clock will be very colorful.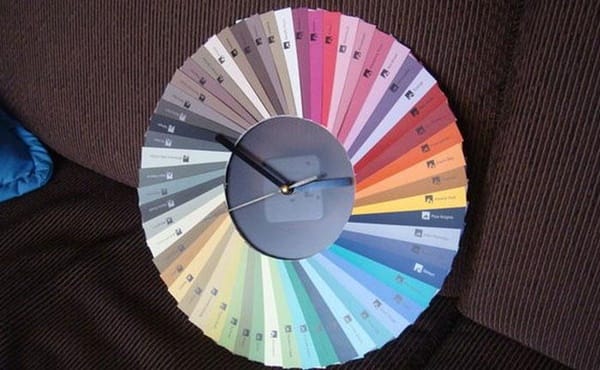 13. Wood Clock Project: Here's another wood clock project, which you can just from a wood log. Check out this super easy project and decorate your home in a new way.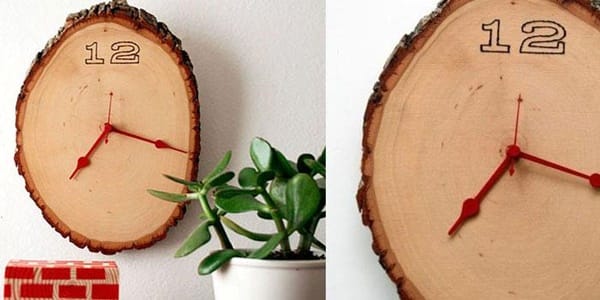 14. Old Book Clock: So a beautiful book clock idea for a bookworm. A clock, which is designed in such a way that you can make that with any unused old book. Of course, it is highly creative and you can easily attract anyone coming to your home.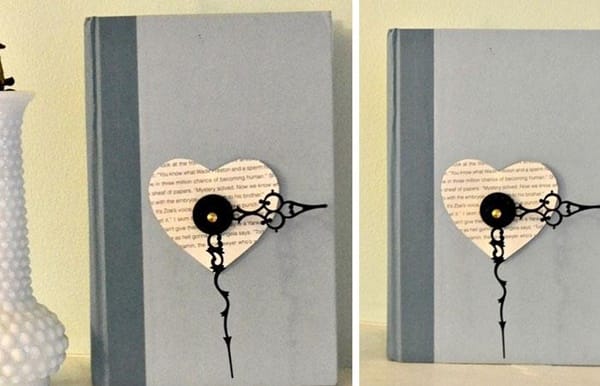 15. Moon Shaped Clock: Do you have a love for moon? Yes then don't miss out this project. It's an awesome experience to have a moon shaped clock in your home, as you will never see such a clock anywhere.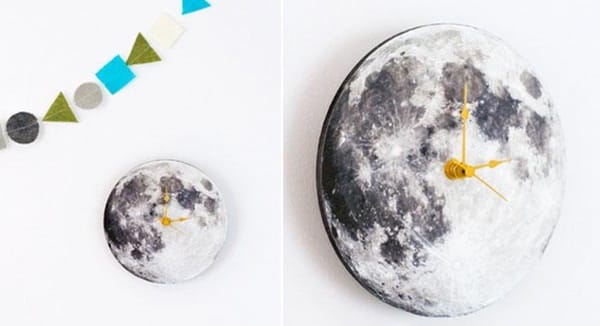 16. Kitchen Clock: Being a creative person, you may think that you will put a clock in your kitchen, which will not just show you the time, but will also show you some culinary essence in it. Here's an idea for you then.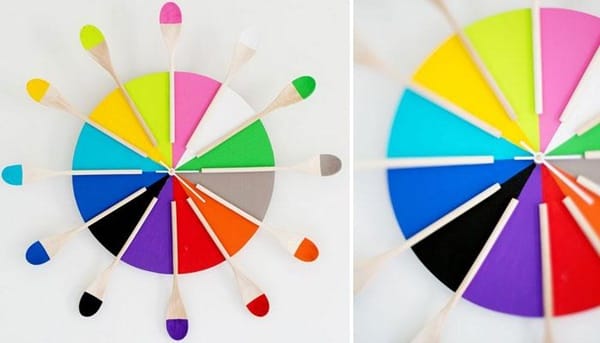 17. DIY Wrapping Paper Clock: Take a wrapping paper and use it to make a super creative clock. This project is very easy and it also looks very beautiful.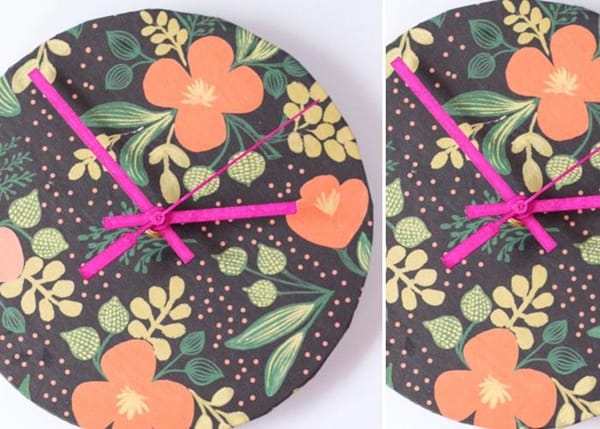 18. DIY Clock for Kids: This is something that you can gift your kids. It's really very cute and you just look for the easy tutorial, which will help you to make such a beautiful clock.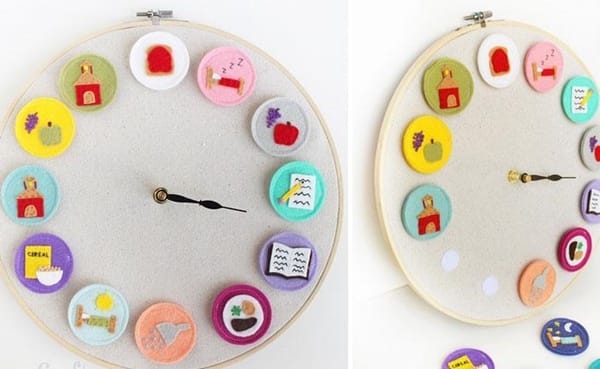 19. Starburst Clock: More than a clock, it is a decorative element that is too much essential for a decorated interior. It creates a statement on wall.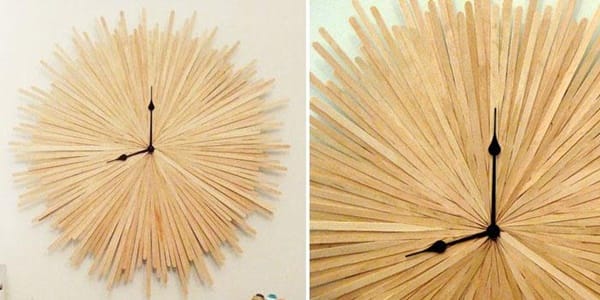 20. Rocking Clock: A rocking clock for a music lover who wants the clock to rock the wall all time. It is a very creative clock idea, which is designed in a guitar shape. Just have a look into the guide.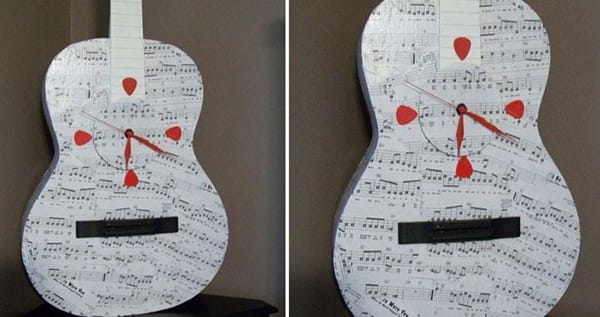 Time is really very special to all of us and perhaps these ideas will really portray that. All these timepieces look great and awesome. So if you are looking for an unique type of clock, select the one for you.