Gardening has many advantages as it stimulates our mind, brings us closer to nature and is also good for our environment. Kids are always curious and excited to learn new things each day. Gardening with kids will make them learn about nature, plants and will also help them in their education. Engaging your kids in good activities will help them reach their best potential and keep them away from the gadgets. When your child will see what he has grown he will be truly fascinated. Once you teach them all about the Benefits of Gardening with Kids, they will surely continue this activity until their adulthood.
Benefits of Gardening with Kids
Outdoor Activity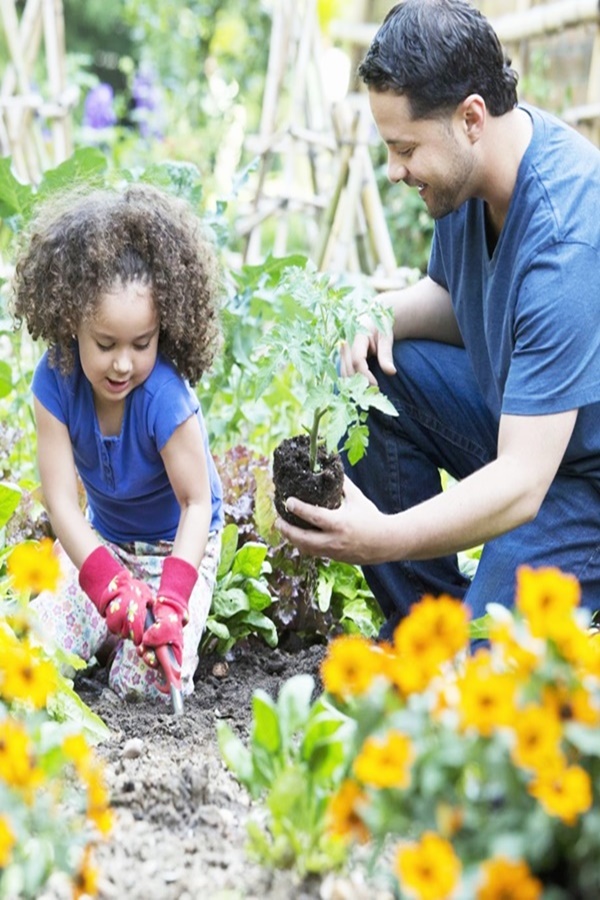 Image Source
In today's lifestyle the family is more restricted to indoors as everyone has their own busy schedules and when they come back they only want to rest. Planning a gardening activity with the whole family will encourage the family by doing an activity together outdoors. It will surely be a time to remember.
Increase Their Knowledge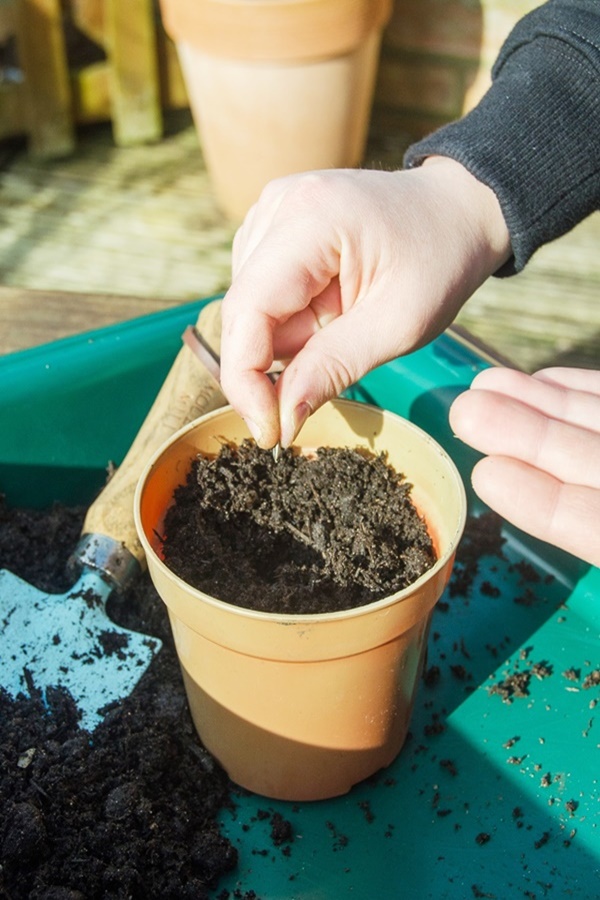 Image Source
While doing gardening the kids will learn about how the food grows, what type of food is grown in which season, how to plant the seed, etc. By this, from an early stage, they will know so much even before they would be taught that in school or are being taught in school and that would be a wonderful thing.let us concentrate on some very important tools used for gardening and on their usages as well. Knowing them really well will make your gardening experience even better.
Imparts Important Life Lessons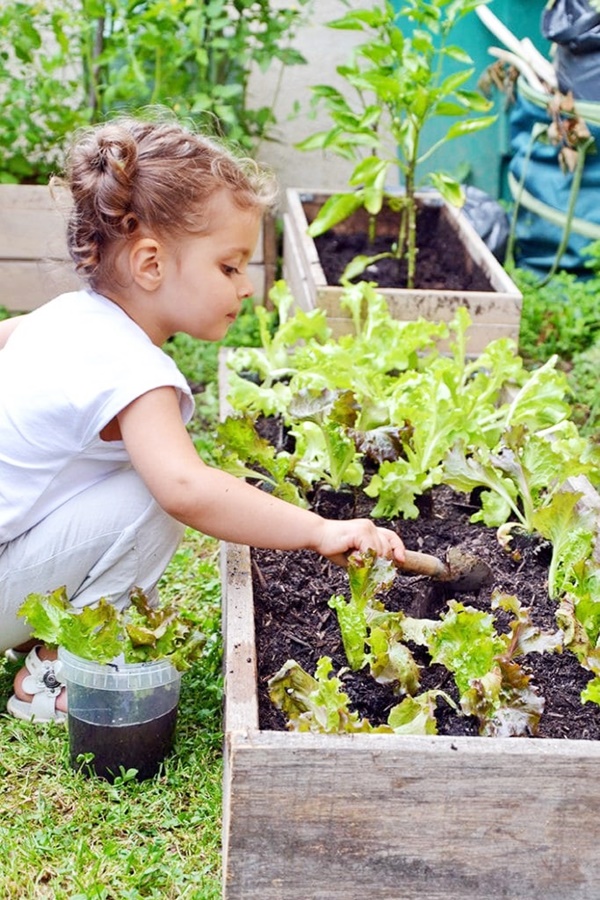 Image Source
The positive life lessons that the kids will learn through gardening are patience, responsibilities, nurturing, and cooperation. These are important life lessons that will help them further in life and can be easily taught while doing this activity. These positive lessons of life will help them cope with difficult situations and will be embedded in them from an early stage.
Kids Will Eat Healthier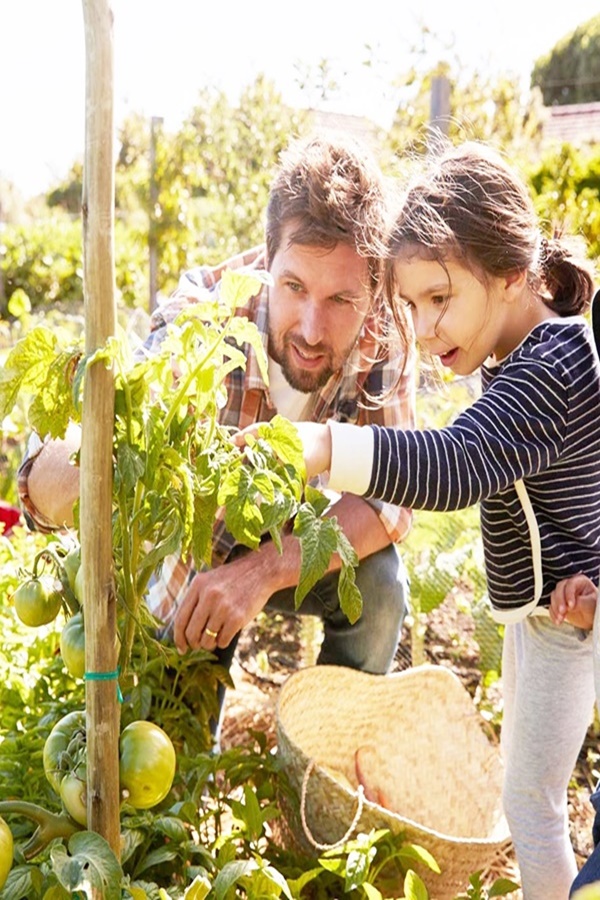 Image Source
Healthy eating habits can be embedded in your children's systems by making them fall in love with green vegetables. The vegetables that they have grown themselves will fascinate children. Tomatoes, coriander, strawberries and many more can be grown in your own garden. Try asking and assisting them to plant a sapling of a fruit or vegetable they don't quite like and see the magic as you garden reaps its own fruits. Your kid is going to be the first one to finish off by eating them!
Strengthen The Family Bond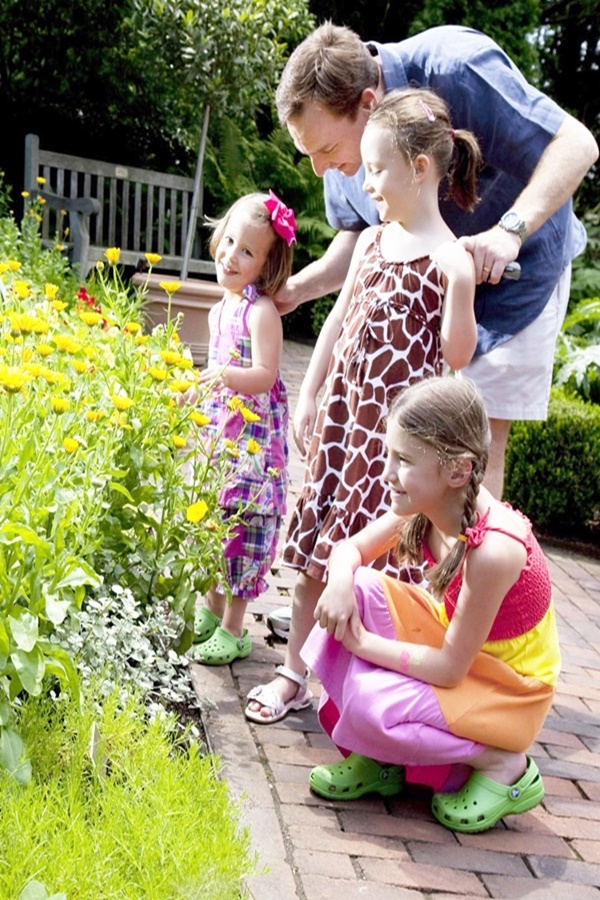 Image Source
The kids and the family members will strengthen their bond when they do an activity together. While gardening makes sure all the members are involved. The kids will learn about Benefits Of Gardening With Kids and this family time and bonding will be enhanced with a bunch of happy and healthy memories for a lifetime.
Stress Buster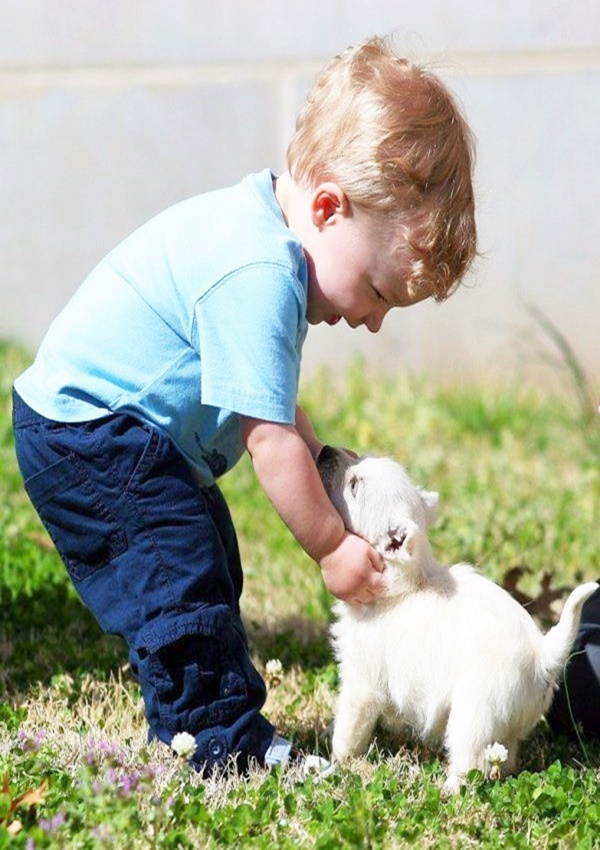 Image Source
Gardening is a great stress buster for kids. When they come back from school they can get to their gardening work and forget all the worries of school. It will help them to develop their ability to grow and learn. Being around plants will uplift their mood and keep them happy all day long. If not gardening, then relaxing by simply playing with pets in the garden will freshen up their mind instantly.
Improve Kids Focus And Skills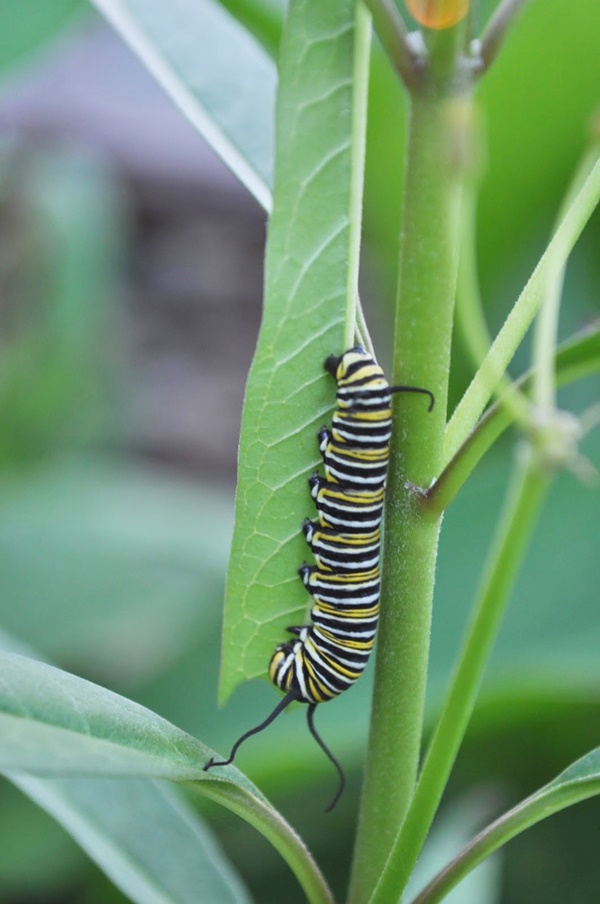 Image Source
Consistent involvement in gardening can contribute to improved alertness, cognitive abilities and social skills of the kids. These skills are very important for their development and growth. The kids can easily learn these qualities through gardening. Through gardening, the kids will become closer to nature and they will plant new plants each day. Being a pro at gardening and doing it in the best possible way is just these few steps away now. Learn how to keep caterpillar out from your garden and you win master.
Introduces Kids To A New World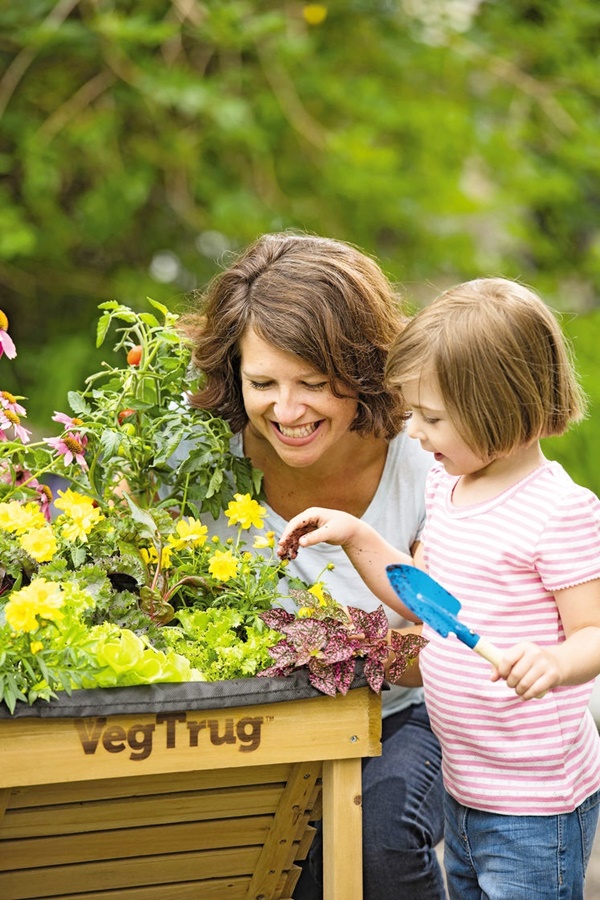 Image Source
The world of gardening is never explored by the kids and thus when you introduce it to them they will surely fall in love with them. The world of plants, flowers and vegetables will inspire them and uplift their mood. Scientifically proven, it is, that a child is incomplete without getting dirt and soil on your clothes. Let them go and play out and learn to be friends with Mother Nature.
Kids Will Become Responsible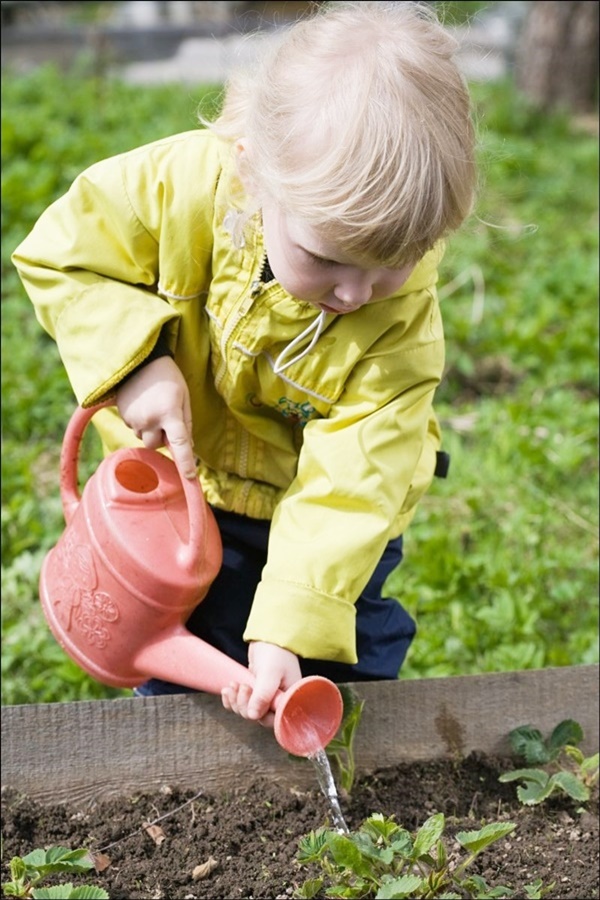 Image Source
Being responsible is an important value that the kids learn the sooner it will be better. While planting the seed they will responsible for watering them each day and taking care of them teaching them the importance of the environment. In today's scenario, the environment is depleting day by day. There is a need for everyone to be aware of his or her surroundings to not further worsen the environment.
Increases The Patience Level In Them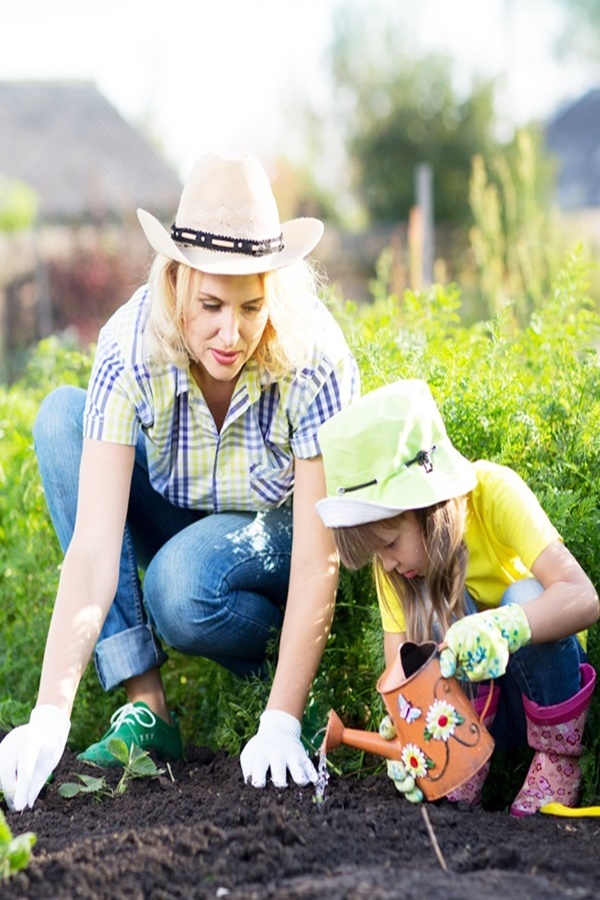 Image Source
When the kids grow flowers and plants the patience level in them increases as it takes time for them to grow. Each day the will see the growth of the seeds implanted by them patiently. It would be an incredible experience for them after you tell them the sciences behind the growth of a seed into saplings and also about the Benefits Of Gardening With Kids.
These were the 10 benefits of gardening with kids. After reading its benefits you will start gardening with your kids right away. Make sure you have all the tools ready before you start. Happy Gardening!