Hello! Shower babies… So, you had a long tiring day at work or school and all day you have been fantasizing about going home and hopping into your bathtub and taking a long peaceful bubble bath with wine. But, as soon as you enter your bathroom you smell an unpleasing odor and right when your bum is about to touch the bathtub you see some yellow stains staring at you while your hands feel the greasy surface! Ew!
That's definitely a bummer, right? Believe me, when I say this fella, it may seem a little tiny stain but it contains a lot of harmful bacteria, microbes and dead skin accumulated from days or even months, which may lead to different kinds of skin infections. Here you also find some simple DIY toilet paper holder in your bathroom.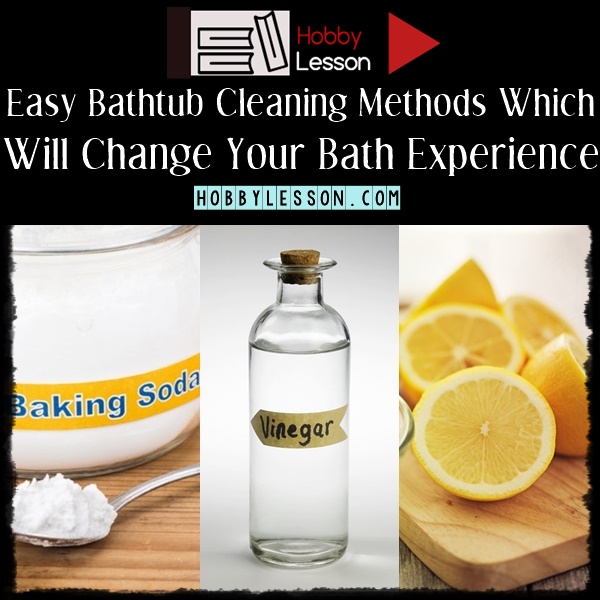 Moreover, NYU microbiologist Dr. Phillip M. Tierno has rightly said: "Soaking in a dirty bathtub is like sitting in 'bacterial soup'." And you definitely DO NOT want to get soaked in that soup, do you? Therefore cleaning your bathtub is as important as brushing your teeth and you don't need a lot of heavy duty expensive cleaners but just a few items from your kitchen. So let's get started.
Best Way to clean Bathtub
Baking Soda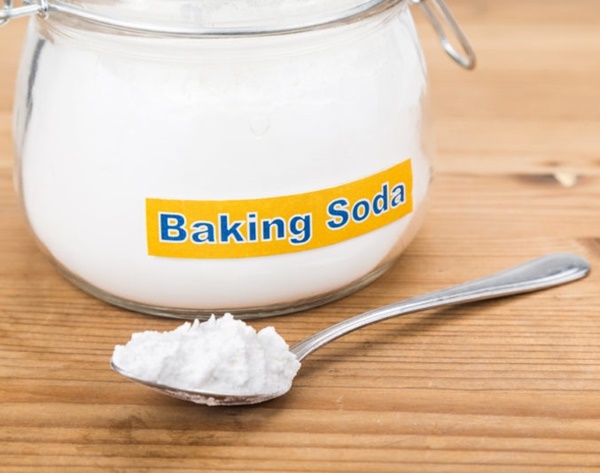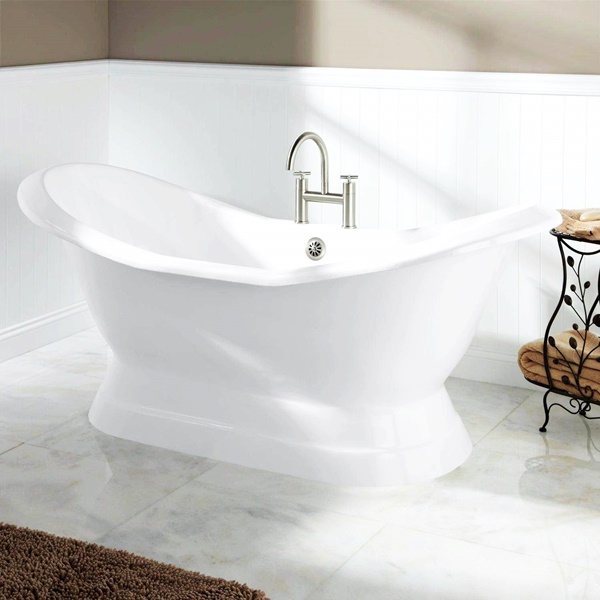 You know baking soda is an important part of your mom's delicious chocolate cake and cookie recipes! But it's also an easy and cheap way to keep your bathtub sparkling clean. Use baking soda or sodium bicarbonate to effectively remove those hard and stubborn stains. You also read this article to know about some most poisonous plants to humans.
Take baking soda and directly put it on the stains and then spray the vinegar and lukewarm water solution on it. When you start to see some bubbles forming be happy because the solution has started to work. Now let it bubble up for about 15 minutes and then rinse and wipe it off with a clean soft cloth. And voila! The tub is all ready for you…
Vinegar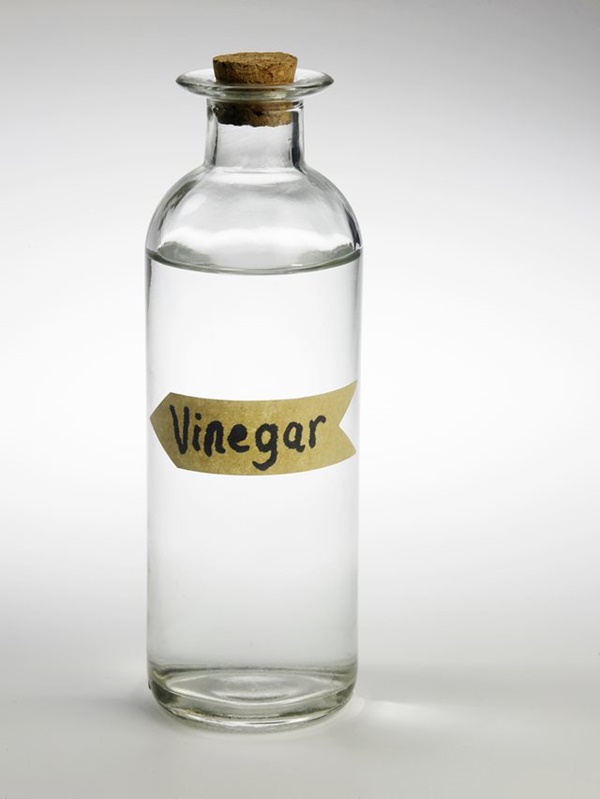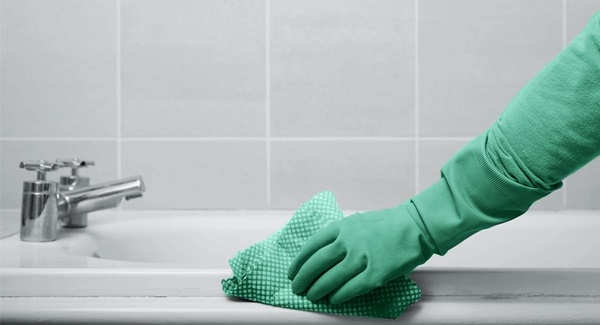 Vinegar is basically acidic in nature which is why it's an extremely good cleaner. Because vinegar has such a high acidic content it does wonder in scrapping those hard sticky and greasy build-ups in your tub. Now for the cleaning, take a spray bottle and fill it with half solution white vinegar and half with lukewarm water. Spray it on the stains and let the vinegar stay and work its magic for about 10 to 15 minutes, then wipe it off with a clean cloth or a sponge. And that's all you need to do for the stain-free tub!
Another way to use vinegar is to use half portion of vinegar and half portion of lemon juice. Combine both and put in in a spray bottle. Use it liberally on the areas you think need more attention. And finish the cleaning by wiping off with a damp cloth and then rinsing all off. And you are good to go.
Lemon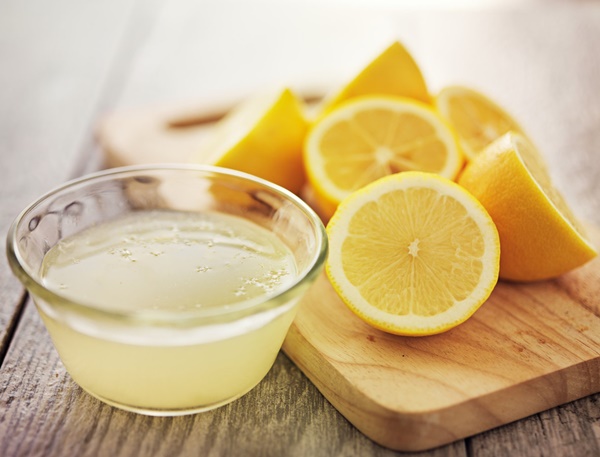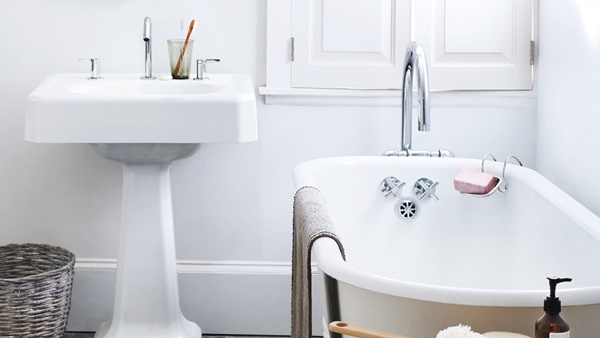 "When life gives you lemons, don't just make lemonade. Clean your bathtubs bruh!!"
Yes, you heard me right, lemons are not just for lemonades and tea and meringue pie and for your salad to taste yummy. Lemon is a citrus fruit, filled with acids and vitamins which can miraculously help in removing all the dirt and grime which has accumulated in your bathtub. It's cheap, easy to use, readily available and an effective cleaning agent. To top it all the fruit leaves an aromatic fragrance. Honestly, I am always in a favor of using natural products for anything be it cleaning or cooking or using it on my skin. So let's see how you can use a lemon to your advantage.
Tap water contains salt and minerals which when combined with soap, shampoo, dead skin cells, and dirt from a thin layer of residue on the tub surface which needs to be cleaned. So for that, just take a lemon cut it in half and rub it directly on the surface with light hands. The acid in the lemon will break down that layer and you will see all the dirt layering off. Keep doing it until you are satisfied and then rinse the tub thoroughly with water. And that's it! Your tub is clean and is smelling fresh. Here are some interiorly genius ways to utilize space with room dividers.
Bleach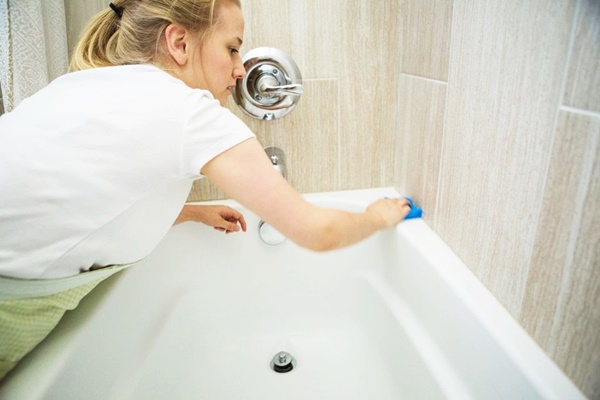 My fourth weapon for today is Bleach. No matter how stylish your bathroom décor is or how luxurious your bathtub is, if it's not clean then it's of no use. But no worries bleach will come to your rescue. Bleach, as we all know, is known to whiten and remove tough stains. So let's see how it can help us. But first, you need to take some precautionary measures before working with bleach.
a. Before starting, wear old clothes that you don't mind getting stained.
b. Also wear gloves, as it may spoil your hands.
Now plug the drain and fill the tub with warm water, sufficient enough to cover the surface of the tub. Now add four to five caps of bleach and let it stay for about five minutes. Next, take a sponge or cloth, dip it in and gently scrub the tub for some time. After cleaning let the water drain and finally rinse the tub with clean water. Use this powerful disinfectant to your rescue. And enjoy your bath!
Hydrogen Peroxide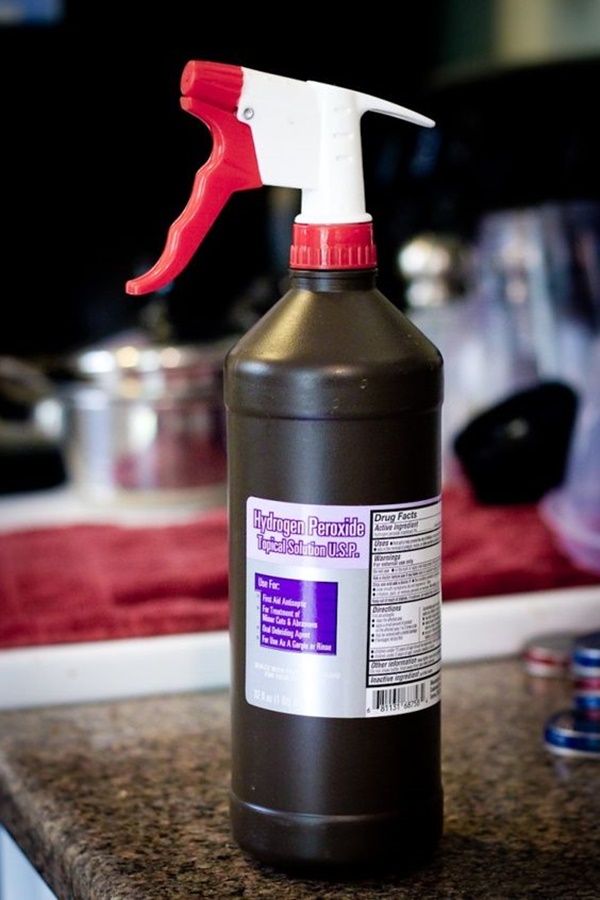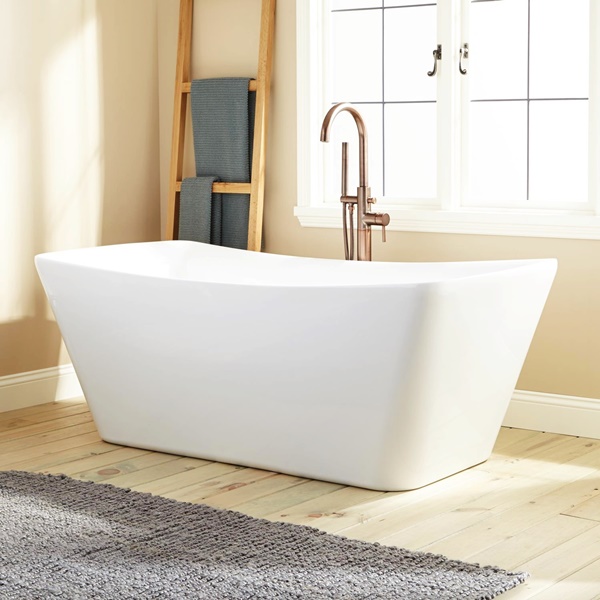 Basically, hydrogen peroxide is a pale blue, clear liquid. This is a brilliant bleaching agent, it's antiseptic and is a disinfectant too. Don't go by its chemical name it may sound a bit scary! But the result it gives is definitely tried worthy. No one wants to take a bath in a tub with stains of muck all over, but no worries I have got an easy way to clean all that up. You can use one part of hydrogen peroxide with two parts of baking soda. Mix both of them well and you will get a paste-like consistency. Apply this on the tough stains and let it sit for about one hour. And then rinse with water. But beware! Hydrogen peroxide loses its magic quickly because its extremely light sensitive so keeps it in the brown bottle it came in until you're ready to use it. Are you a garden lover? Then go for these 'tools used for gardening' and hope you have a good gardening time ahead.
So that's all for today. Use all these Way to clean Bathtub sparkling as new. Happy cleaning!