Ring holder is the most stylish way to showcase and store your favorite rings. They are incredibly easy to create, with a variety of creative DIY projects available to help you out. Today, we've rounded up cool, creative DIY ring holder ideas in order to help you choose the most perfect and ideal one for you.
Who says the ring holder for the wedding ceremony has to be a ring box, a pillow or a heart-shaped ring holder? It can be anything made with love. So, it's high time to gather your craft materials and get your creative juices flowing when you dive into the following ring holder ideas.
Take out the artist in you and make use of the empty matchboxes in your house. Before you start with these Artistic Ways To Reuse Empty Matchbox, make sure you have your art kit ready to make your own masterpieces.
Besides this, if you feel your old jewelry box needs an upgrade – give your bedroom a touch of whimsy with these adorable DIY ring holder ideas. It seems unbelievable that using a rubber glove and some plaster, you can keep your rings and necklaces organized and well-presentable – and who doesn't love to have a jewelry DIY?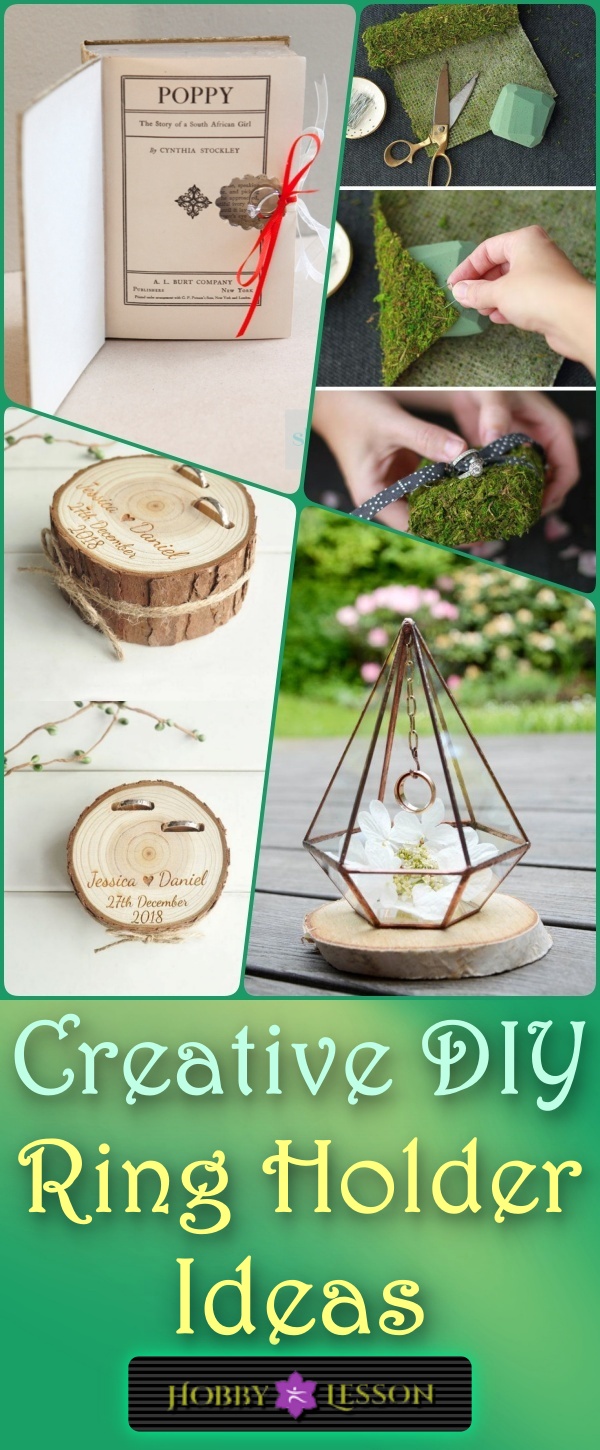 Now, when we talk about wedding ring holder options, there are just too many. Which is why we've got some inspiration lined up here for you? Check them out and pick your favorite one right now!
Creative DIY Ring Holder Ideas
Creative Sea Shell Shaped Wedding Ring Holder Box!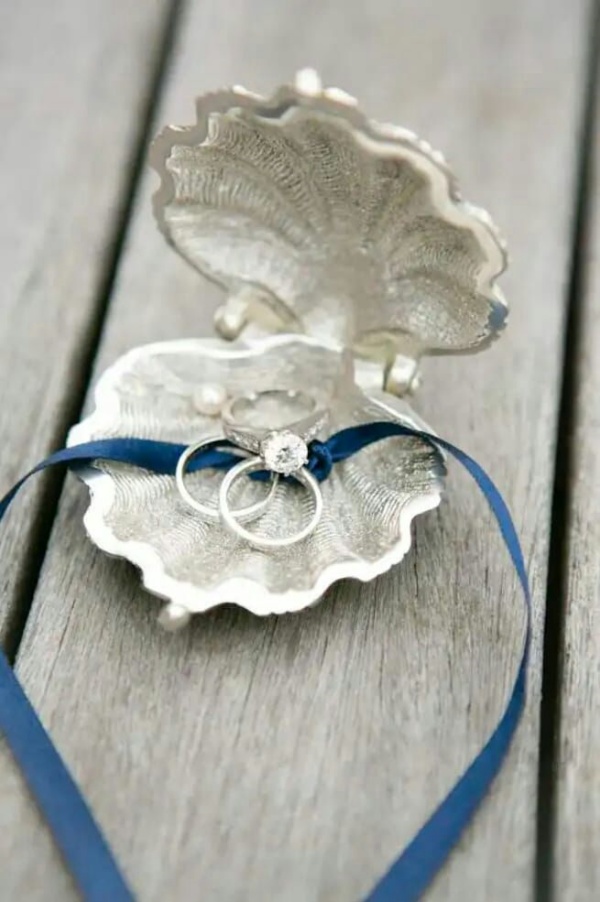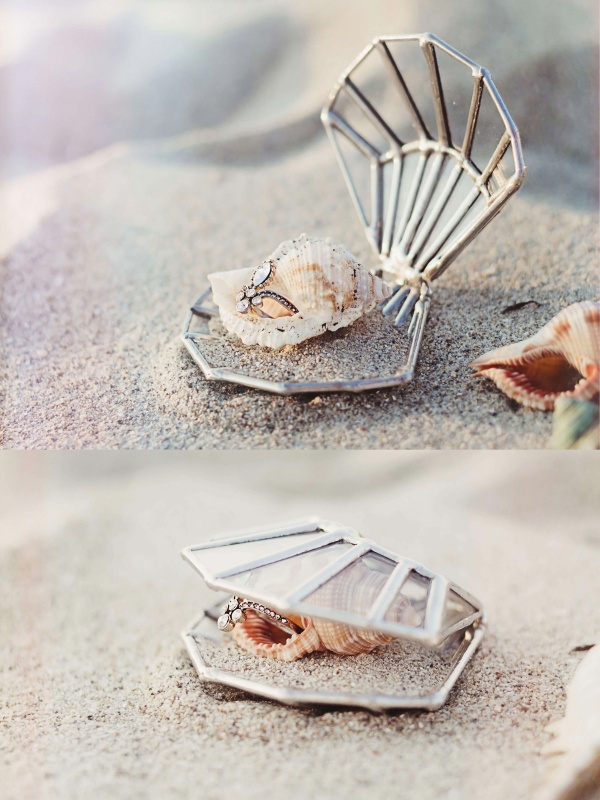 Have you ever thought of turning your rings into a romantic decor piece by placing them under a ring holder? Colorful and gorgeous, this lovely shell-shaped ring holder offers a wonderful, delicate and fancy look to your favorite rings, earrings and many other costly jewelry products.
Cute Cactus Ring Holder!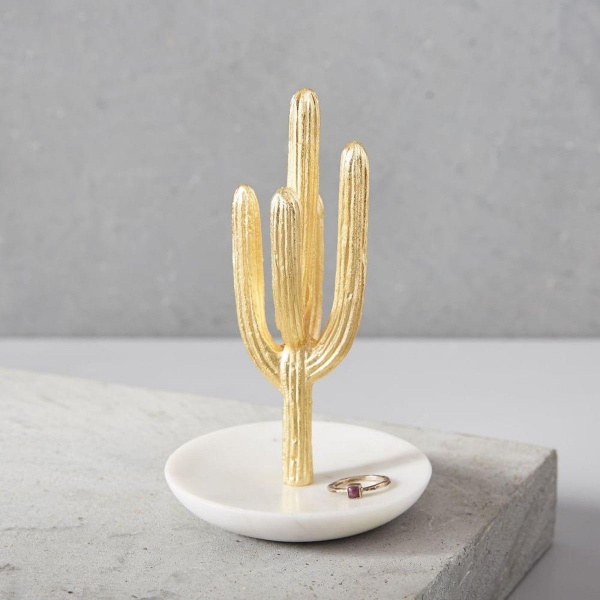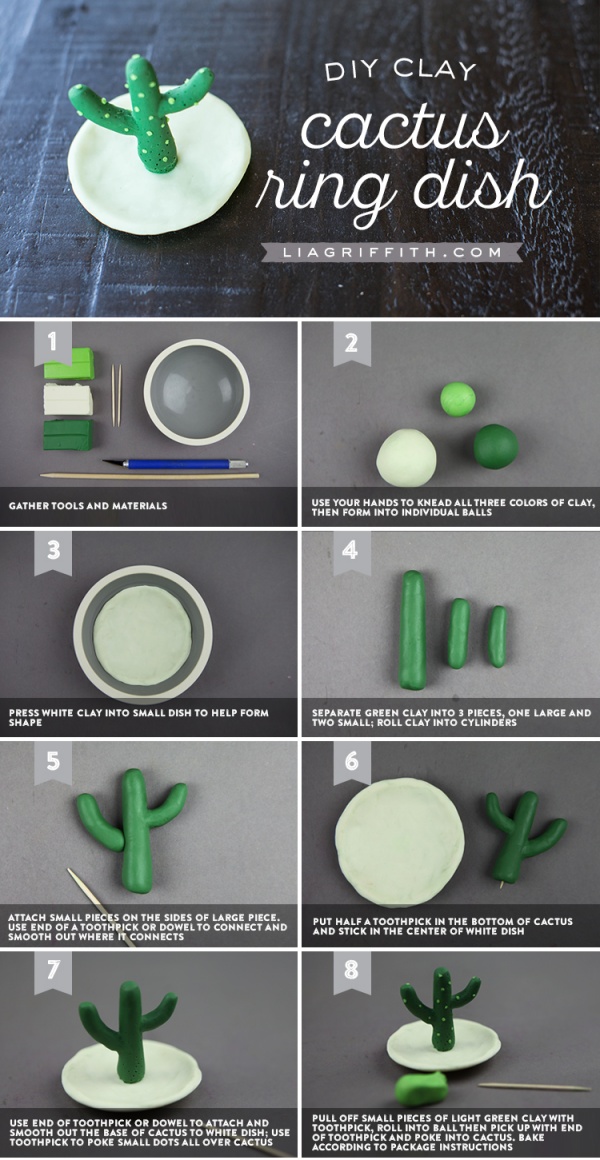 Beautiful and fashionably designed, this unique and shiny colored cactus ring holder offers an impressive and adorable manner of presenting your most special rings before your family or friends.
Shiny Oyster Shaped Ring Holder!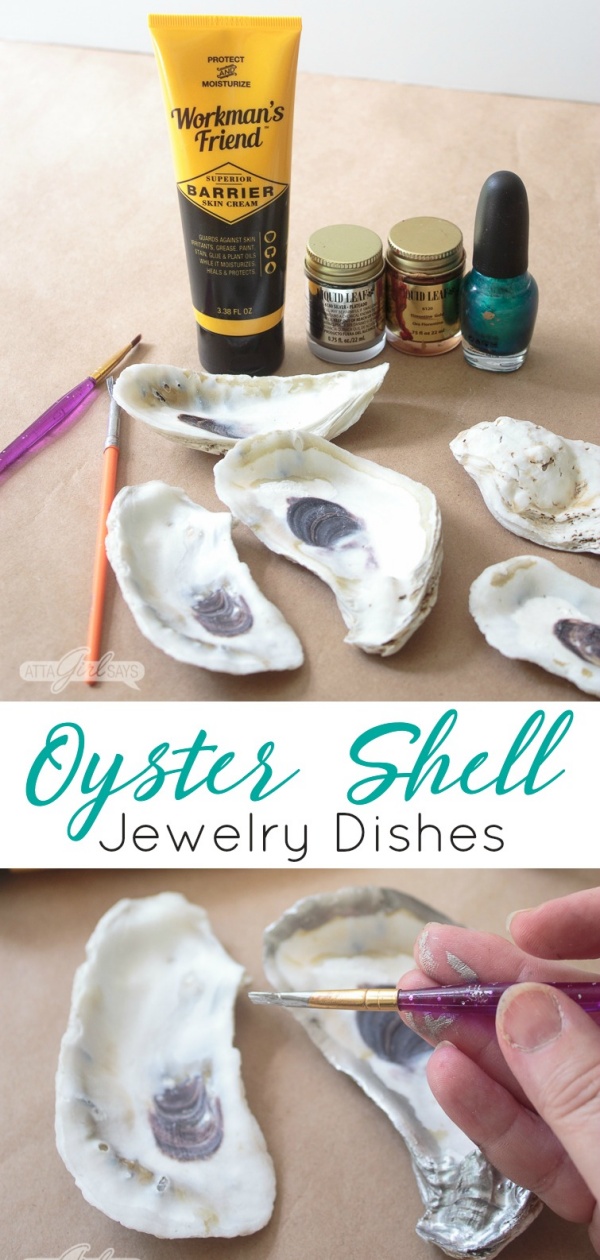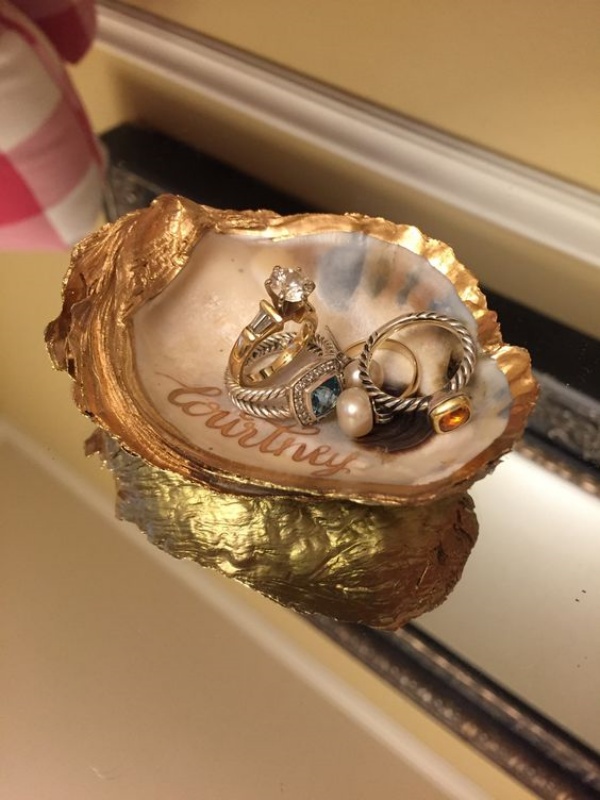 Here's another creative DIY ring holder idea for brides and groom who want to try something out of the box. Choosing a lovely pale blue seashell is the most precious and stylish way of keeping your precious ring safe and also displaying it in public with so much grace and style.
Floral Ring Holder!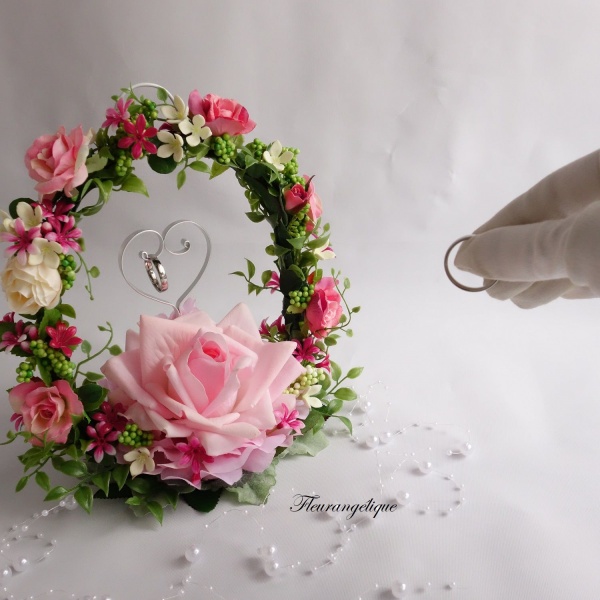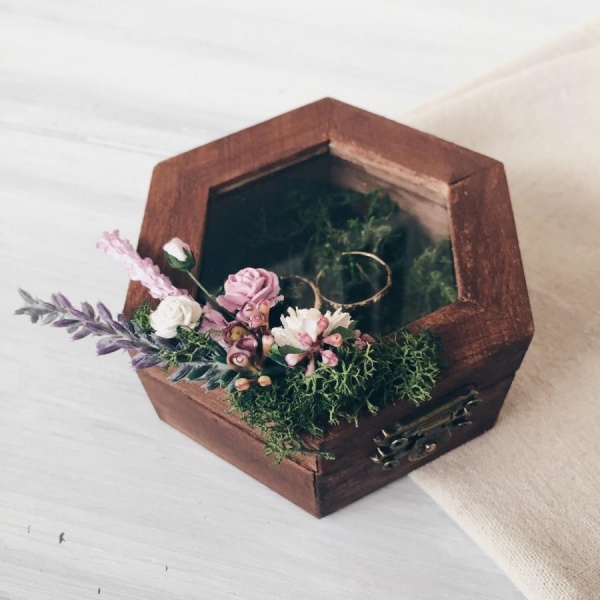 If you can't find enough flowers on your wedding day, try this pretty yet a foolproof idea. Prepare a simple ring box featuring an elegant floral design with a metallic sheen and mauve lining. Tie it with dainty ribbons to create a floral ring holder that makes your celebration even more memorable.
If you have a collection of old belts and thinking of what to do with them, then here, we bring to you some ways to reuse old belts to decor your house.
Heart-Shaped Ring Holder!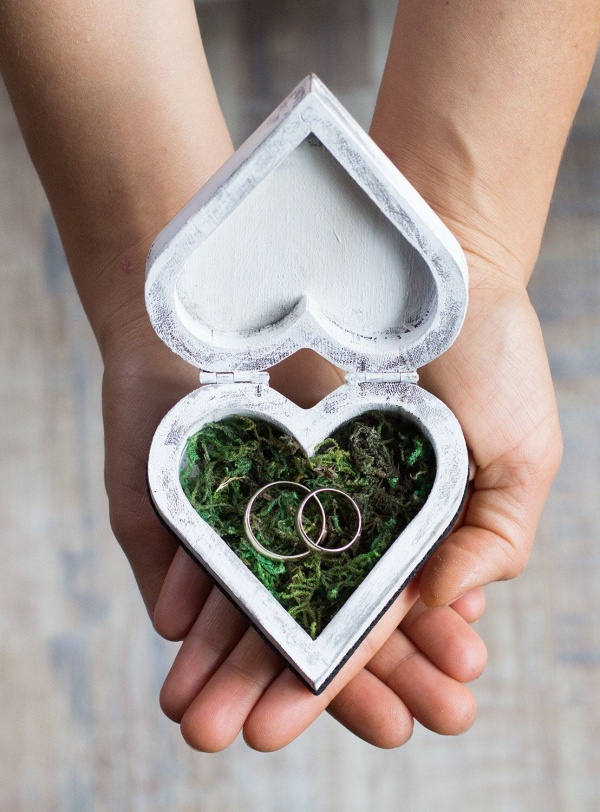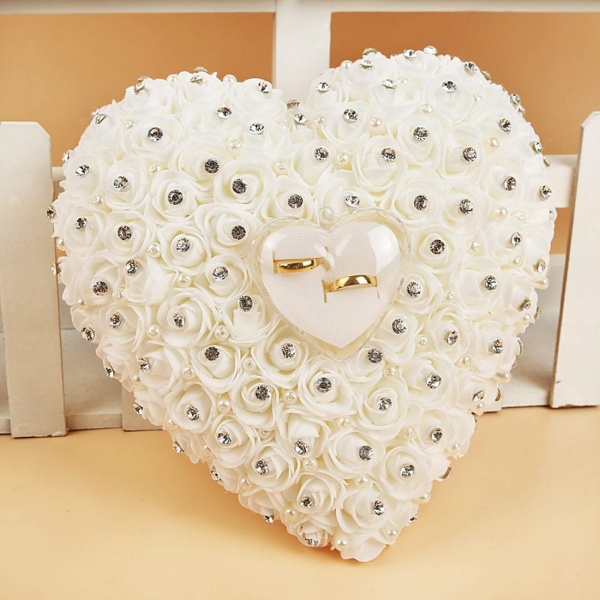 What a lovely idea, isn't it? This beautiful ring holder displays a promise ring for your partner when you want to propose them. You'll love the gold gilded edges too!
Personalized Ring Holder!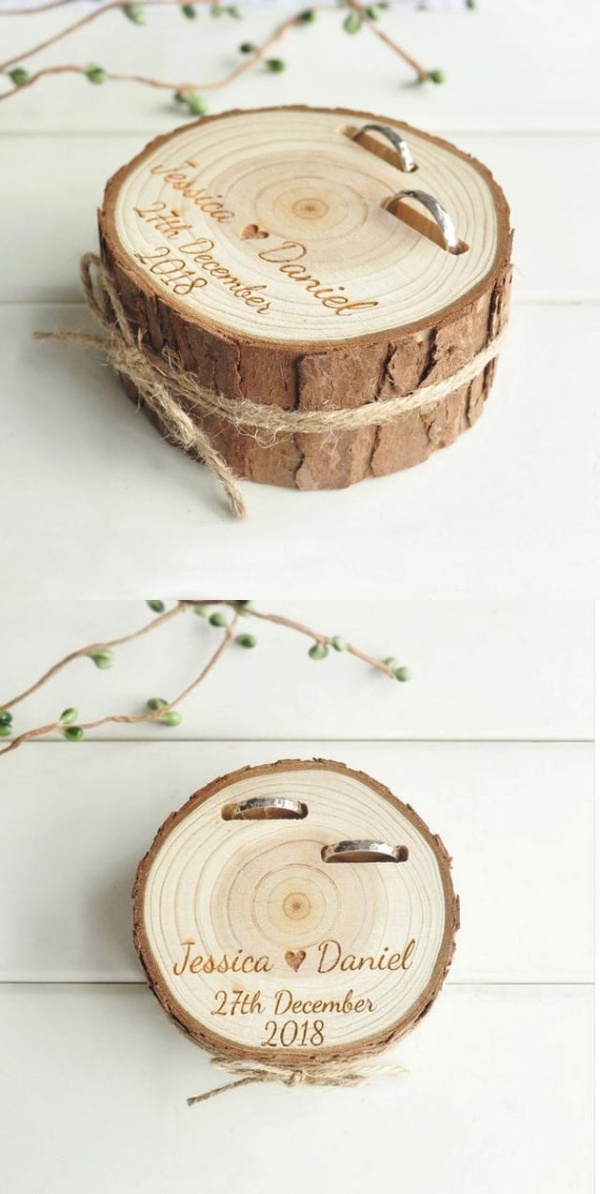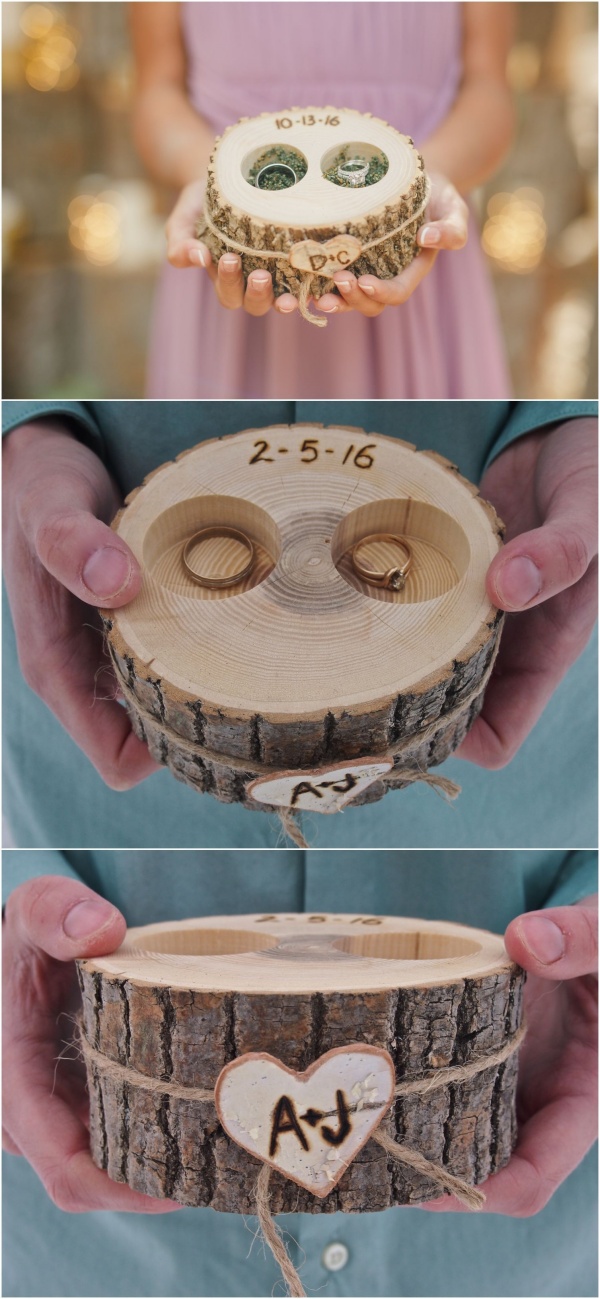 A personalized ring holder is also considered as a creative DIY ring holder idea that represents the love your relationship holds. It makes the perfect accessory to keep your wedding rings safe and organized. Plus, it also makes a great gift for your significant other on special occasions.
Moss Pillow Wedding Ring Holder!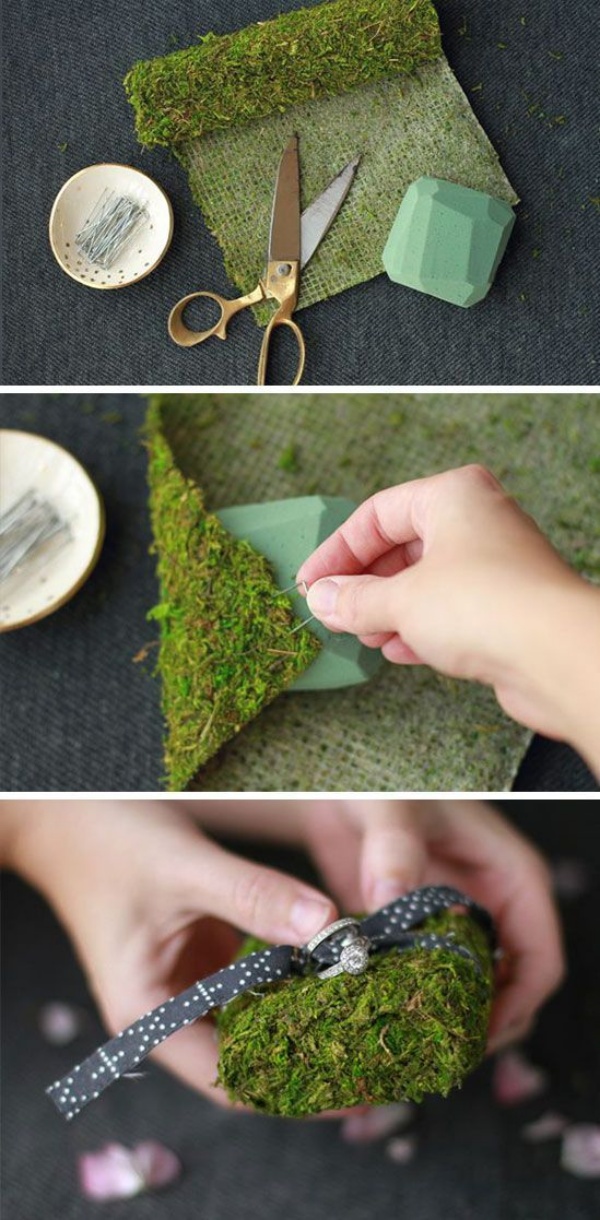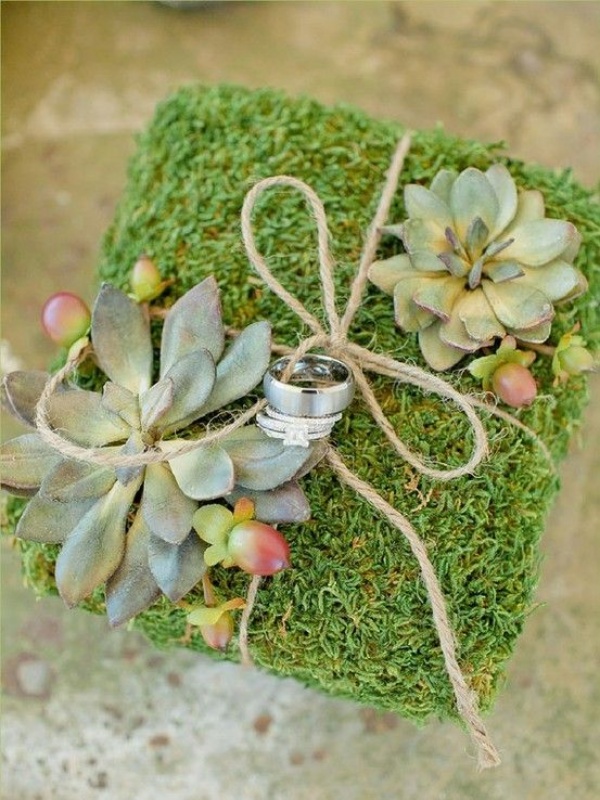 Friends! You must have heard of ring pillows or holders for a wedding, but this time it's quite different. Simple, elegant and astonishingly crafted, the moss pillow ring holder idea offers the impressive and outstanding presentation of your most special items of jewelry such as – your engagement ring, Valentine Day Necklace!
Before you head out to make your very own wood animal sculpture or before investing in one of the ready-made sculptures available in the market, let us learn about the different types of wood carving and the tools used to make those Realistic Handmade Wooden Animals Sculptures.
Mini Terrarium Ring Holder!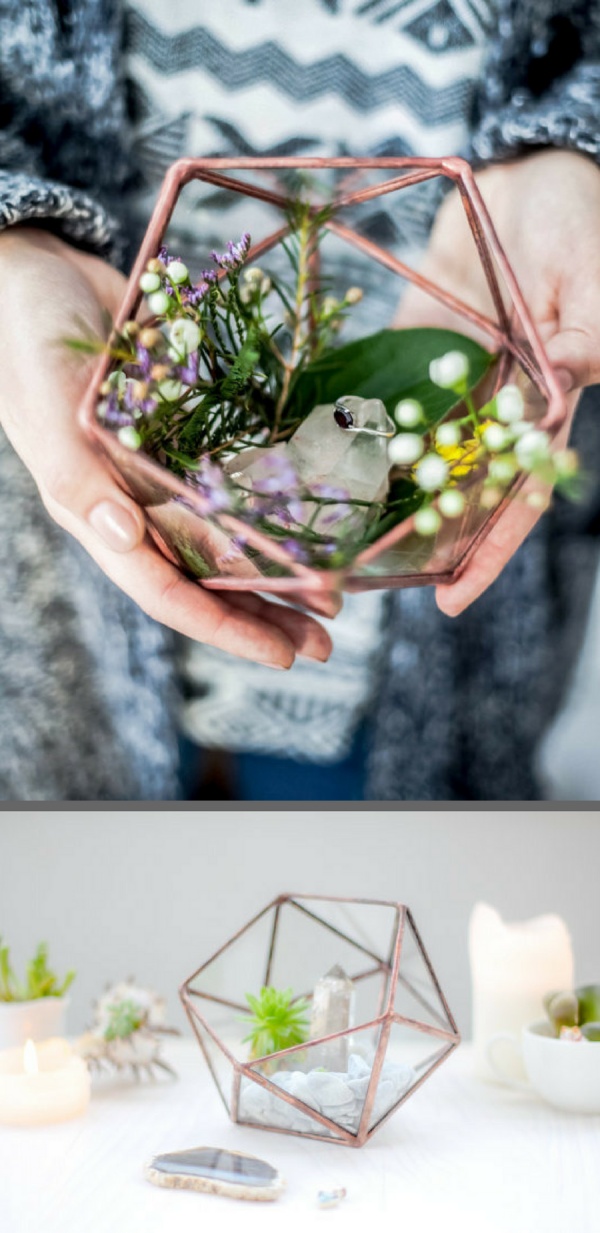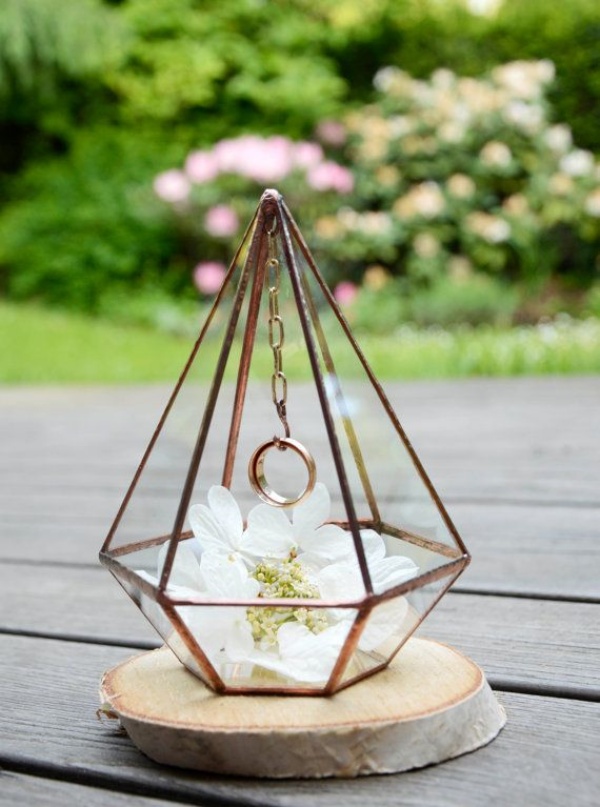 This modern yet creative DIY ring holder idea is a trendy addition to your wedding that showcases the rings in a unique way. It's great to use an imaginative filler such as mini pebbles, moss or even a succulent plant to place the wedding rings inside it.
Beautiful Satin White Wedding Ring Holder!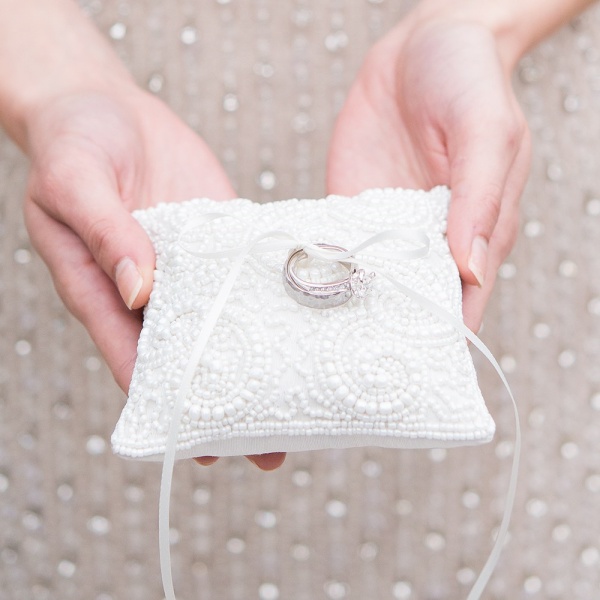 Crafty, striking and elegant wedding ring holder! This ring pillow idea offers an astonishing and delicate display of your precious engagement rings that will surely create a long-lasting impression in front of your guests. You can even personalize it with your initials as a wedding as is the most important event of your life.
Here's to get you started on this spooky little journey of yours, some Scary Skeleton Decor Ideas to try this Halloween for preparing a bunch of your own ghosts. Let's find the evilness quotient in you, just kidding!
Book Ring Holder!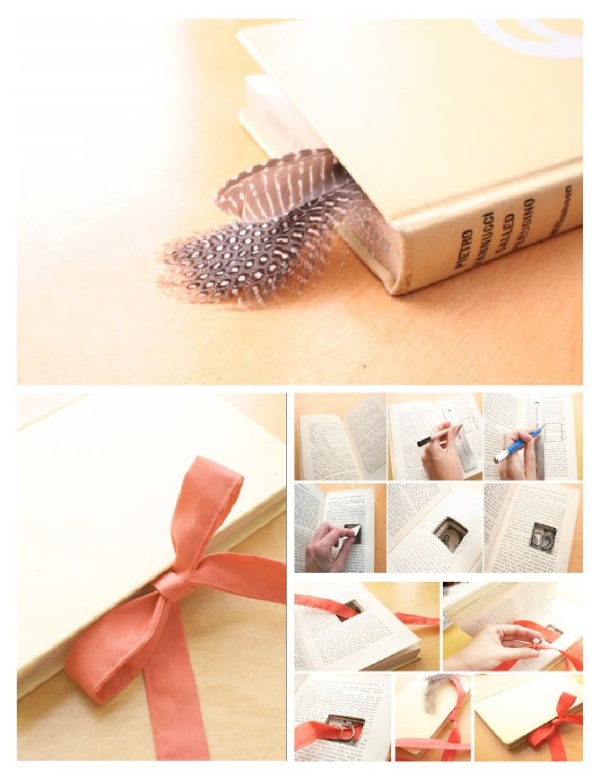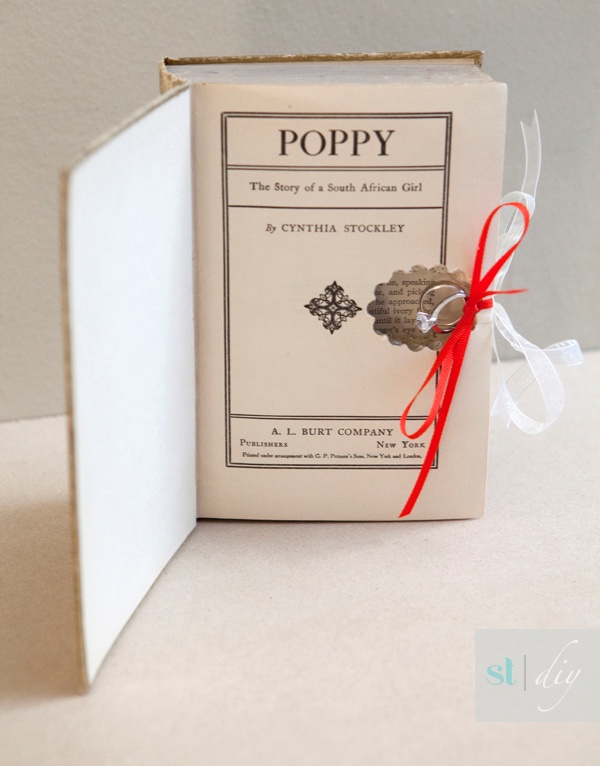 Book lovers! Keeping the ring inside a book is such a unique idea. You simply need to tie your rings around the book or cut a box-shaped whole inside it. This ring holder is full of antique charm that makes your love stronger.
Trust us! All these creative DIY ring holder ideas represent one of the most important and significant items of jewelry display. The job of these beautiful ring holders is to both impressively present and also take care of your most valuable pair of rings in your life as it is the most important accessory to arrange for your wedding.
You can take inspiration from these Cool DIY Keys and Mail Organizing Ideas and make some for yourself.
In short, all the above-mentioned ring holder ideas are created in order to ensure an impressive and striking display of your beloved rings. They are made of unique material that will protect your rings featuring gorgeous and unique designs and patterns that are meant to make your wedding experience even more memorable!