I know you love your pet, I am sure you do! And neither can you nor the pet actually cannot help it. *AWWW* But, how much ever you or the pet can try, a dog or a cat sheds hair – it is a biological phenomenon, c'mon! Don't you also have some hairfall? We humans do too, but as we are more evolved, we find ways to clean that up. The pet unfortunately, does not have that ability to clean up after itself. So you would need to find some ways to keep your surroundings clean of hair to prevent any kind of disease and of course, for maintaining the general cleanliness of your house.Homemade remedies are the best choice to reduce and treat effective symptoms of gum disease and prevent the growth of further complication. Don't spoil the fun you and your family have with the pets, just because you feel cleaning up after them is a real chore or a back breaking task. We are here to help you figure out some ways out. These easy pet hair removal hacks should be able to lessen this particular cleaning problem for you. Read on, and before you set these up, look at your pet's comfort level too. Some pets may get quite fussy to new changes in the environment.
Easy Pet Hair Removal Hacks
Hair Free Car Seats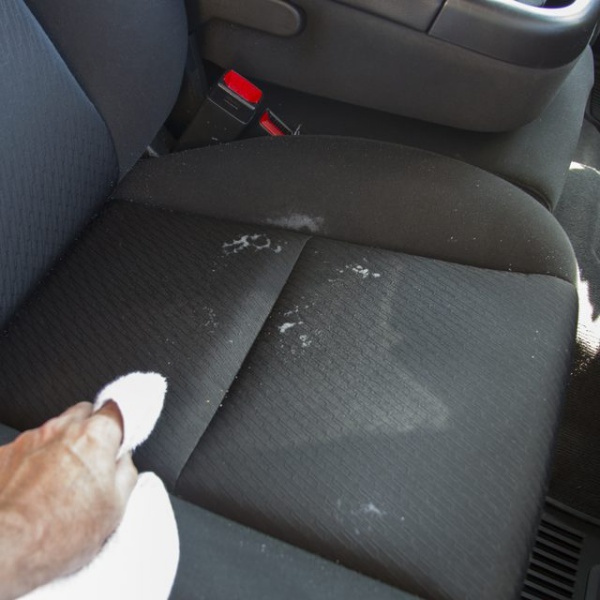 Image Source
Car upholstery is one place where hair seems to just accumulate and multiply. Probably because we don't clean that daily! How about you try this? Spritz the seats with water then scrape off the hair with a squeegee. It actually clumps up all the hair for easy removal.
Wrong Side Out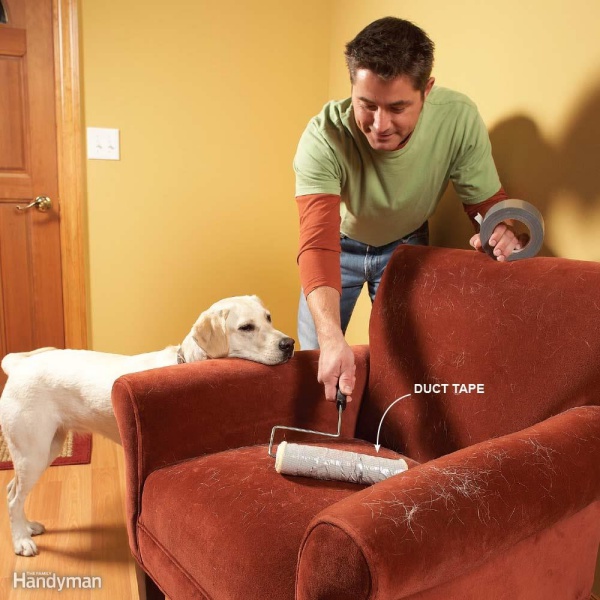 Image Source
Take a paint roller and wrap some duct tape but with the sticky side facing out. Now you can use this to get all the unwanted hair to stick off whatever surface you roll the roller on. Isn't that one of the most cool and easy pet hair removal hacks that you could think of?
Carpet Cleaning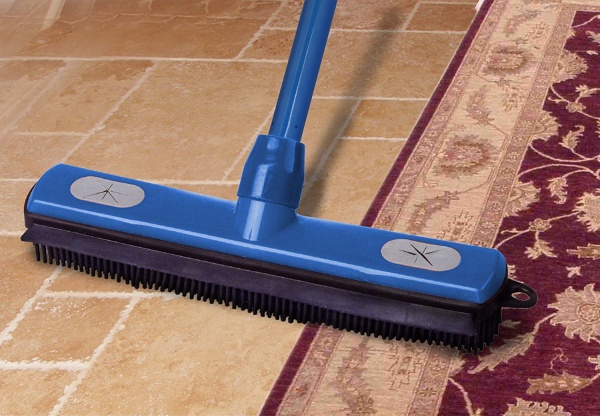 Image Source
Before you run your vacuum on your carpets, use a rubber broom to take out all the loose hair on the carpet. Remember to use a broom that has a squeegee on one side. You are making your vacuuming task easier by removing this extra stuff.
Fabric Nee Hair Softener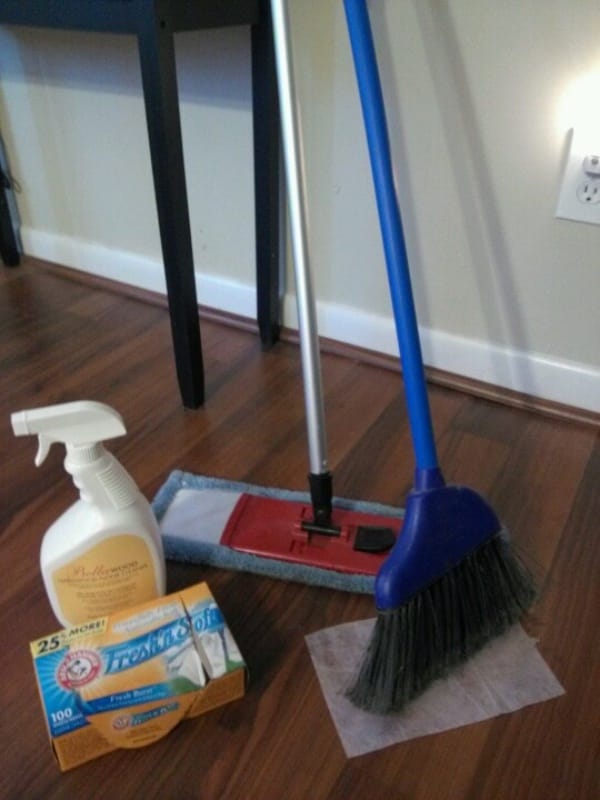 Image Source
You must have some fabric softener lying around in your house. Just before you vacuum spray the area with this to wet and soften the pet hair so that is gets sucked easily into the pipe when you run the motor. Another of those easy pet hair removal hacks, I am sure you never thought of earlier, did you?
For the Wooden Floors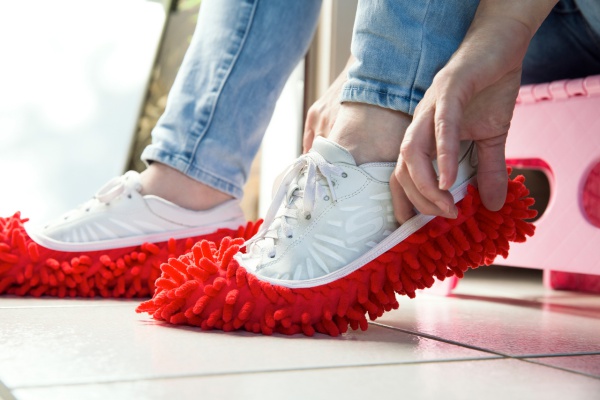 Image Source
For those carpet free areas, don't vacuum them but instead use a microfiber dust mop or a pair of dust slipper to collect the hair that is just lying around. But hey, remember when you wash your slippers, don't use fabric softener on them or they won't collect the hair so easily.
Small Areas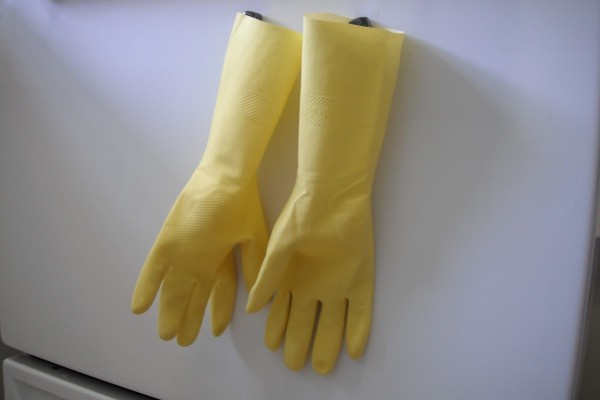 Image Source
If you are cleaning a small rug or a piece of clothing, it is time to put on some rubber gloves and wet them slightly, then run your hand over the surface you are cleaning. You will be able to collect the loose hair.
Washing Machine Hack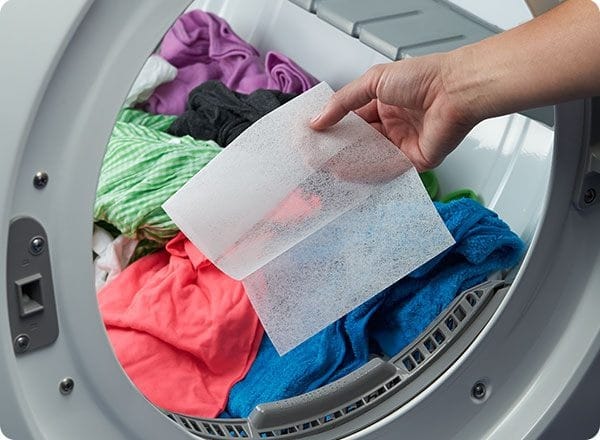 Image Source
If you have been playing with your pet and have a lot of hair stuck to your clothes, then run those in a dryer with a dryer sheet for about 10 minutes, before you wash the clothes. The dryer sheets loosen the static cling of the hair and you can easily take them off the lint screen.
"Hair" File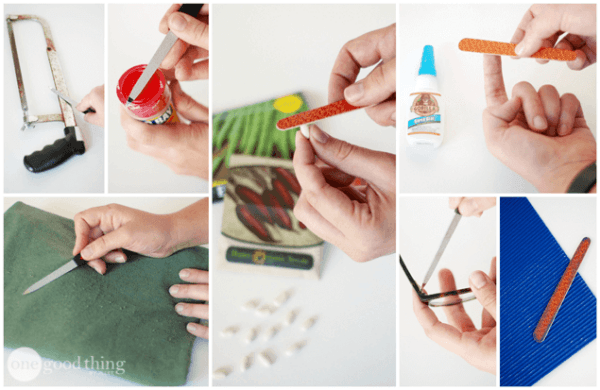 Image Source
Use a nice and cheap emery board to scrape off hair off the felt surfaces of your furniture. It works like magic and you will have the area clean in a few minutes, if not seconds. So not only can you file your nails, you can actually file off pet hair off surfaces that you want to keep clean! If that is not one of the most easy pet hair removal hacks, and convenient as well, I will stop all my advice right now!
Covered Up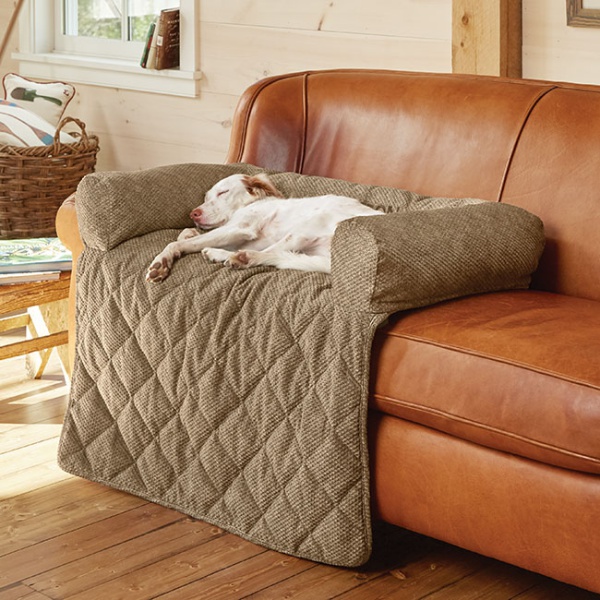 Image Source
If your sofas and chairs are a real pain area to clean for you, consider keeping them covered with a pretty but easy to remove fabric. Then you won't see red the next time you see your pet lounging on that chair or sofa arm because you know it will be easy enough to take it off and clean it.
Velcro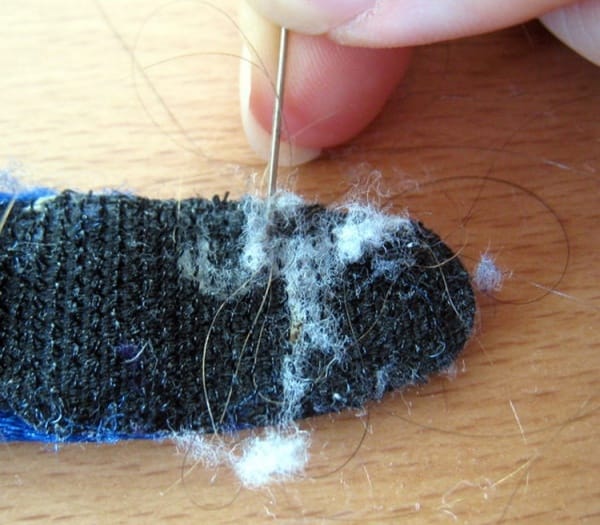 Image Source
The next time you visit a fabric or convenience store, get some Velcro and I can see you wondering why, as you read this. Well the sticky side of Velcro works fabulously well to remove fur and hair from clothes and furniture. You can use that to clean your home in a jiffy.
Now the most interesting thing about that article will deal about is that you can shrink away all your pores sitting at home with some really useful natural remedies.
Now that you know about these easy pet hair removal hacks, I hope your house cleaning time will be saved and it will be much easier on you. Have a fun-filled time with your pets and let them play or sleep or sit anywhere. You are now the hair removal magician equipped with these secret tips and tricks that people will clamor to know more about. Share the tips and keep the houses sparkling!