CAMPING! The very word fills in a spark of adventure and fun, isn't it? Though, I won't see any hand rising if I say an uncomfortable lavatory is okay while camping. If at all there exists some least exciting feature of camping, then it is surely the unavailability of the washroom. But sometimes when you go camping, the lack of proper toilet can be a difficult task. We are here to solve your problem and worries so that you can go camping without much thought about your basic necessities.when you are going to a camping trip, you should remember some important things when you are camping with kids as a safety measure. What if I told you How To Build A Homemade Camping Toilet that you can carry all along with you and squat feeling all peaceful and pleasant without losing your pockets weight? Comfort + convenience + no polluting or harming environment + NO SMELL  that's a lot to ask while you are outside somewhere in a dense forest camping with your mates! Though, we have answers for you lined up here – these five ideas will be your life saviors soon!
How To Build A Homemade Camping Toilet
A Portable Bucket Toilet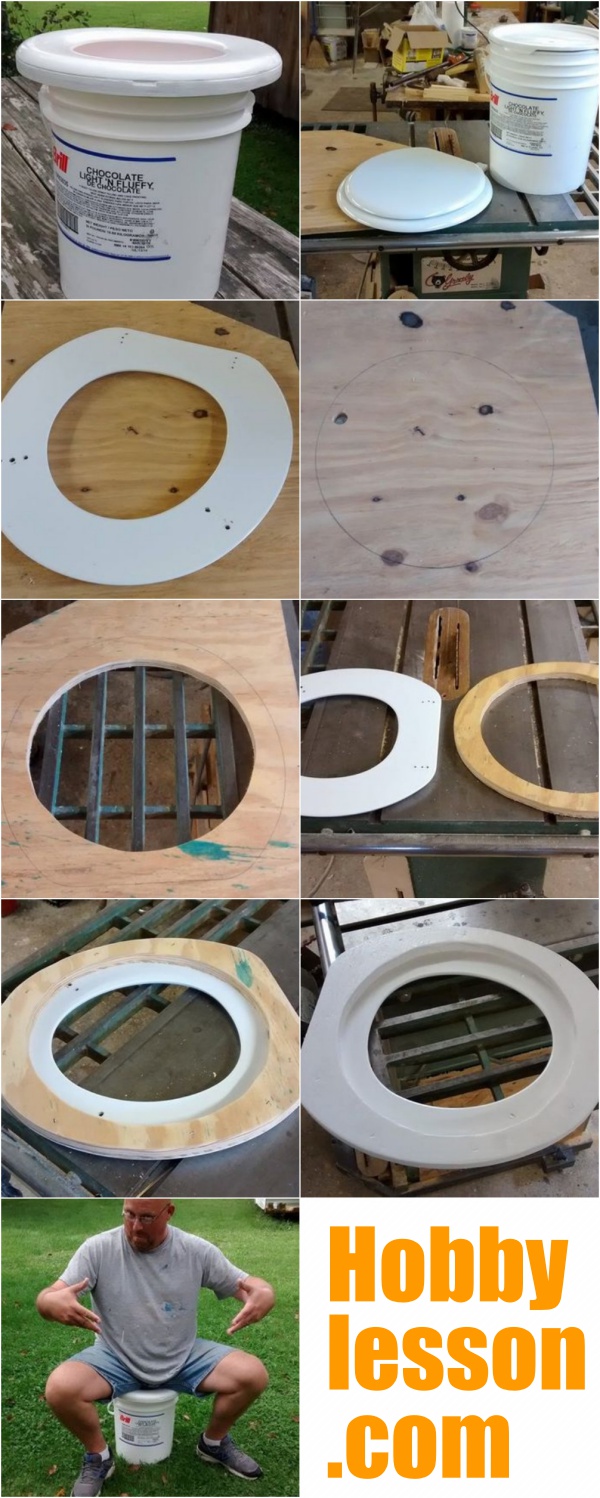 Image Source
All you will be needing are 5 gallon of buckets with a tight snap and a piece of plywood to cover the toilet seat along with some fasteners, glue, staples, screws or nails. Start tracing the toilet seat on the plywood and carefully cut out the circle. Cut on the outside of the line. Make sure the bucket fits on the centre of the plywood. You can also use a perfectly good toilet seat only by unscrewing it. Place the plywood above the toilet seat and make a perfect cut out from it. Apply a layer of glue to the plywood and place it on to the bottom of the toilet seat while making sure that the plywood is lined up with the toilet seat for the comfort you want. You can use staplers or screws or some hinges to fasten the plywood to the toilet seat but be careful that whatever you use for fastening, it should not go all the way through the toilet seat. Use some paints to white wash it so that it resembles the one you left at home.
Luggage Loo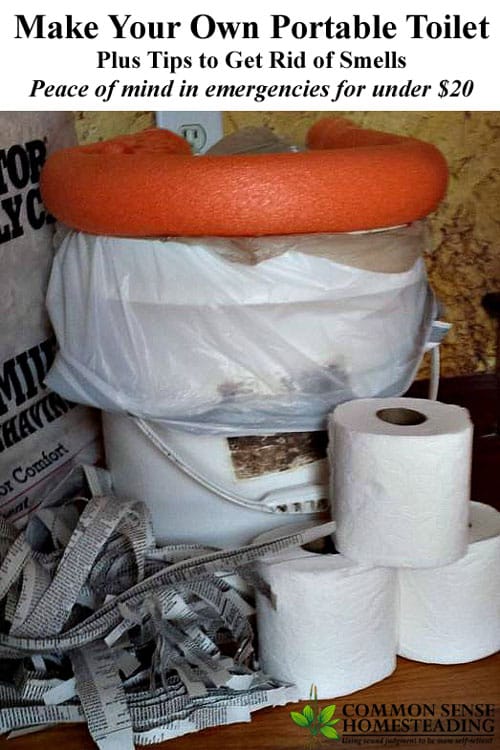 Image Source
For this you will need some trash bags along with some plastic grocery trash bags and empty gallon buckets. A big trashcan with a tight fitting lid along with some absorption medium preferably biodegradable material such as saw dust, pine chips, peat moss or newspaper torn into thin strips, pipe insulation and toilet paper. Place the trash bags over the gallon buckets with some absorption medium. You can place the smaller trash bags at the top and each time you are done you can close the lid and drop it to the other gallon.

A Composting Toilet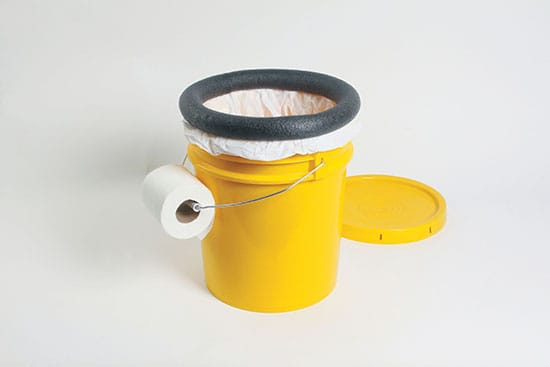 Image Source
How To Build A Homemade Camping Toilet this way is just at a distance of utility knife, heavy duty wire cutters, clamp, polythene pipe wrap insulation, large compostable garbage bags, sawdust for absorption, buckets with lids and roll of toilet paper. Fit the insulation over the rim and adjust the length by cutting it as deemed necessary. Slide a plastic handle to one side and cut the wire to the centre and slide the toilet paper down onto the handle. Line the toilet with a compostable garbage bag. When full you can remove or dispose it. Done with the packing and shopping and done with booking tickets. But wait; read about these important things to do Before Leaving on vacation.
The Chair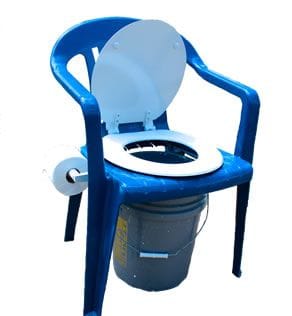 Image Source
Well as the name suggests, you can get this comfortable chair toilet just with the help of a plastic chair placed carefully over a bucket. You have to cut out the seat with the help of a saw in a circular manner to fit in the mouth of the bucket. You can attach a handle by the side of the chair for the tissue paper. The query about How To Build A Homemade Camping Toilet is so well answered with this inspiration and I am sure you will make it easily.
A Sturdy One


Image Source
This one is a sturdy and portable commode for primitive camping conditions. This can be made from easy transport and storage units. Of course, buckets are must-haves and also, gather some cheap toilet seats. Acquire some elbows and connectors and fix them up with the help of glue. Try to get a square by connecting the elbows with T connectors. After you get a square structure, fit the lid in one of the ends while affix the bucket in the middle of the square structure you just got. You can use trash bags and absorption components for the needful.
To some it may sound gross or unpleasant, but it is a fact that if you are going to camp for long enough, eventually you will need to answer the nature's call, so why not do your 'business' in style. Comment section is all yours to ask the doubts or place any newer and creative ideas if you have any worth sharing.