Art on ceramic pots looks gorgeous. Colours simply pop out when a design is created on a ceramic pot. Blank Large/small ceramic pots are so readily available in the market and one can create them at home too, trying your hands at ceramic pot artwork is indispensable. Nevertheless, you can also buy handmade ceramic dotted pots from the market.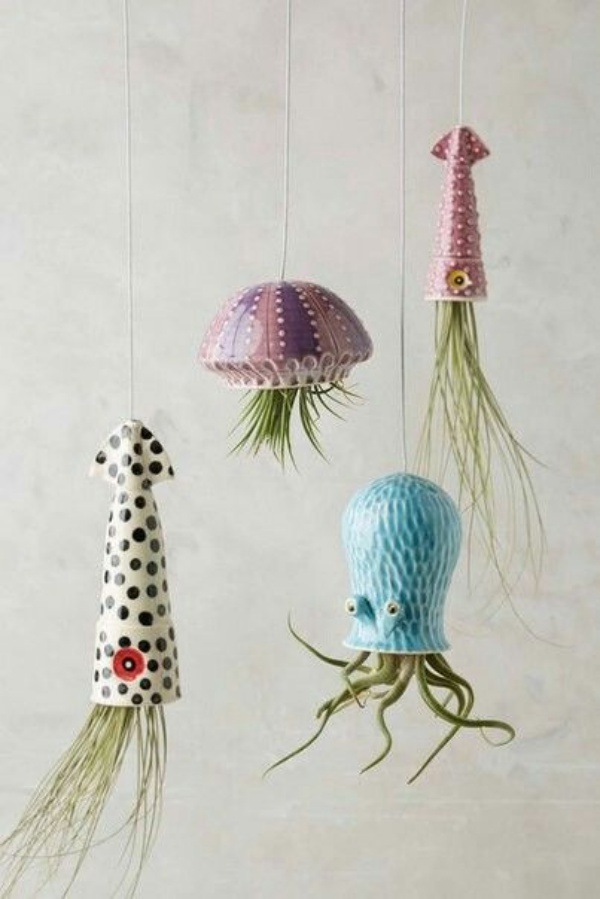 Image Source
If, however, you have an inclination towards art, you wouldn't probably mind playing with your brushes and colors. Although there is a lot you can do with a ceramic pot, as far as art is concerned, dot art bears special significance. From time immemorial, pottery designing with the use of dots and simple lines has intrigued art enthusiasts. Looking at Original pictures of handmade ceramic dotted pot closely, you will see with what finesses people make simple dots create wonderful and complex designs, having great aesthetic appeal. If you want to know what different pot types dot art can be done, the details given below will be of help to you. The details also tell you with what designs dot art can be breathed soul into.
Handmade Large/Small Ceramic Dotted Pots
Casual Ceramic Pots
Image Source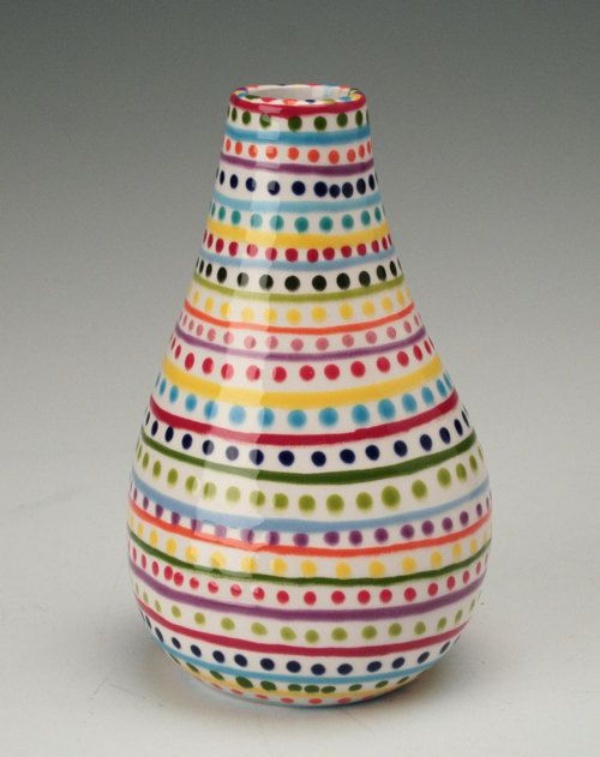 Image Source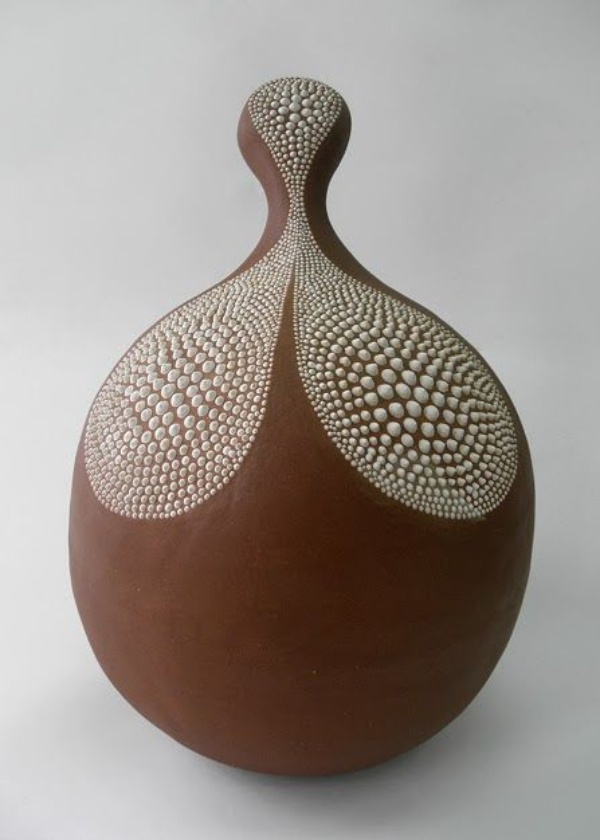 Image Source
Look at Original pictures of handmade ceramic dotted pot, and you will find them radiating ethnicity. Yes, dotted ceramic pots look out and out authentic and ethnic, but when you offer the design a twist and get it done on casual utensils like coffee mugs, a feeling of casualness gets portrayed. Random dots work best for this kind of look.
Sip on Your Tea with Class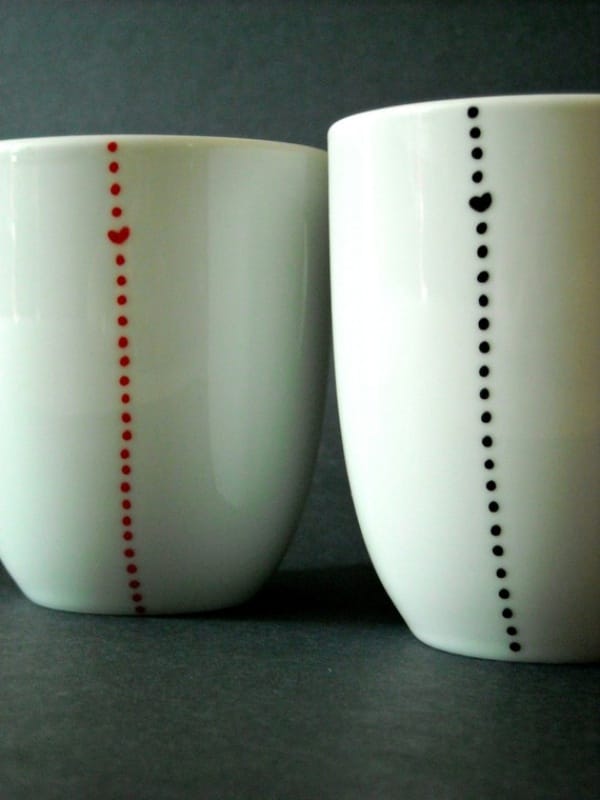 Image Source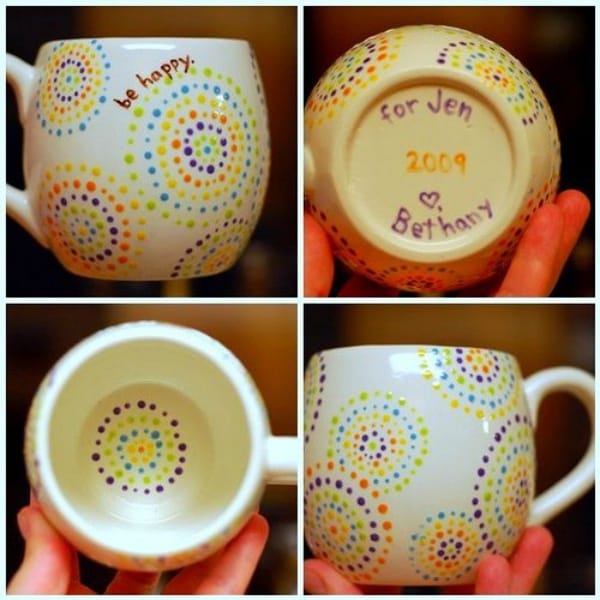 Image Source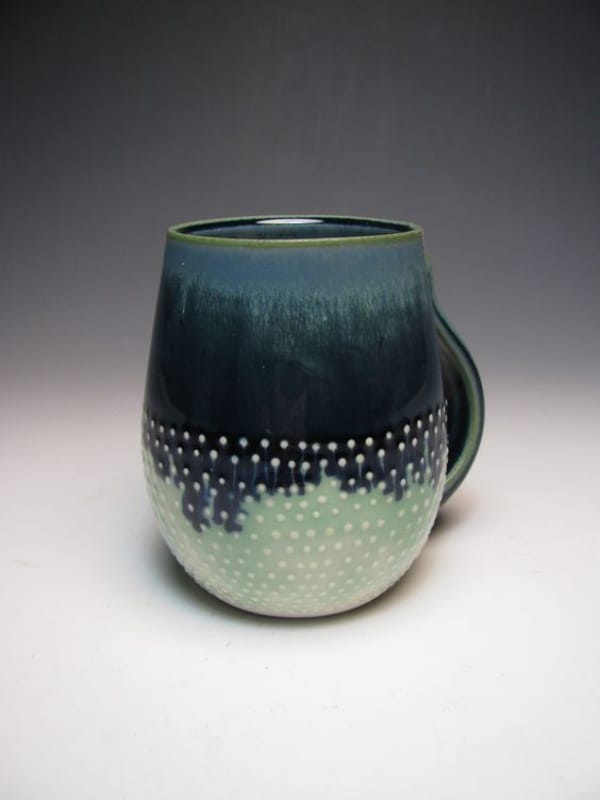 Image Source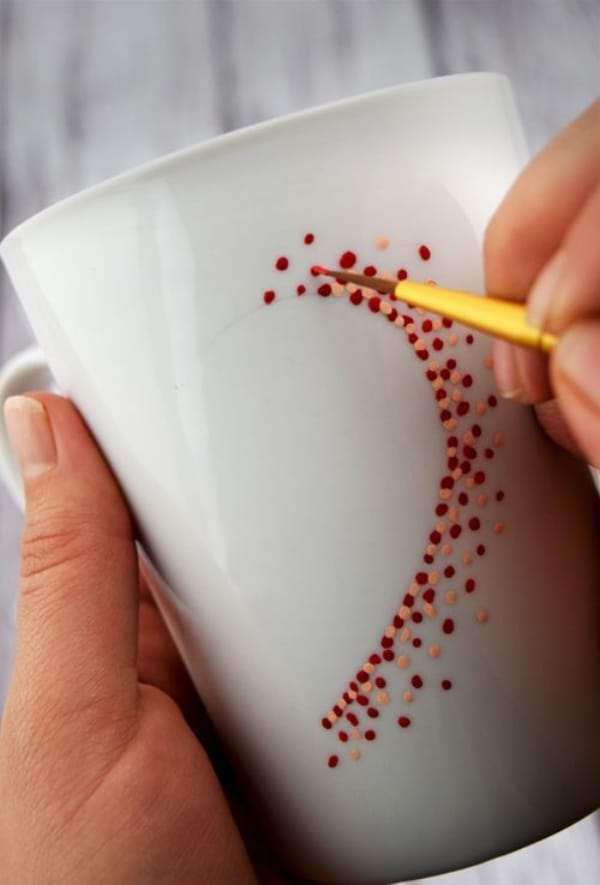 Image Source
Are you a tea lover and an art enthusiast at the same time? If yes, then why not sip your morning tea in one of those dotted ceramic cups and saucers that look as if they are straight out of some vintage movie! Yes, such cups and saucers ooze out an uncanny old-school charm you can't have enough of. You can also decorate your mugs with the help of creative coffee mug painting ideas.
Large/small Ceramic Garden Pots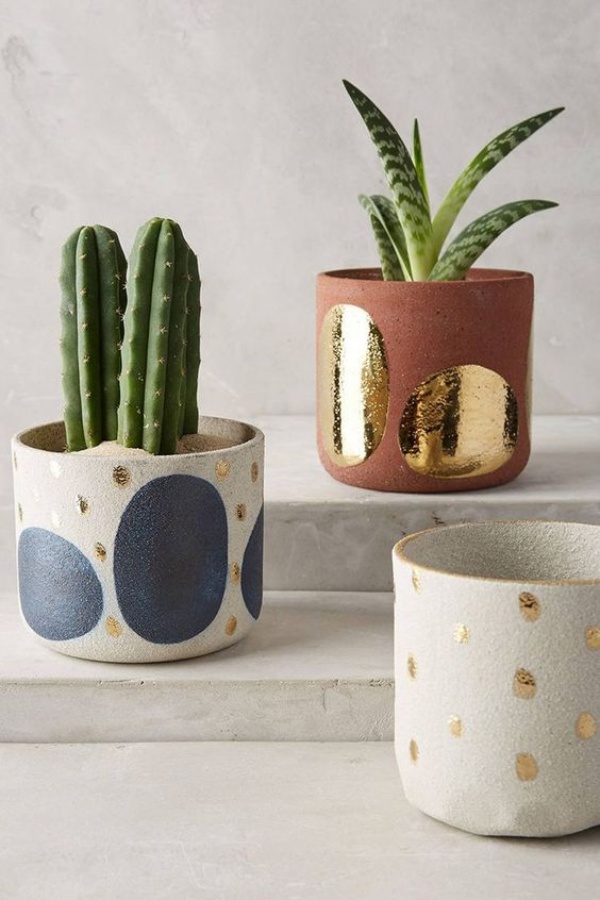 Image Source

Image Source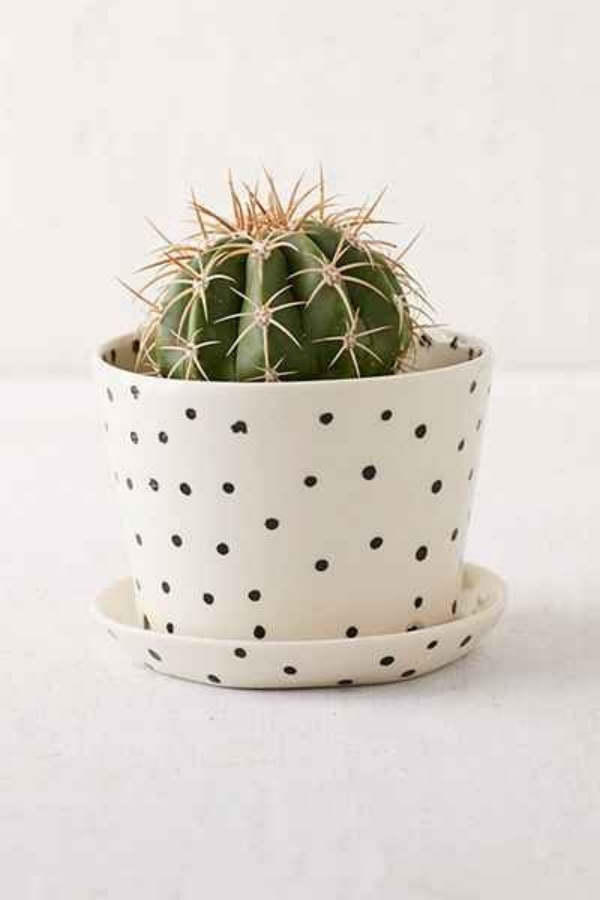 Image Source
Fond of gardening? If yes, then extend your love for dotted ceramic pots to your garden as well and you can check how small size plant pot containers will increase your garden beauty. How? well, use dotted ceramic planters for your cute flowering plants. Hanging planters look amazing in such designs. If you have seen those Original pictures of handmade ceramic dotted pots, you must have spotted beautifully decorated planters for sure.
Spruce up Your Interior Space with Artistic Drama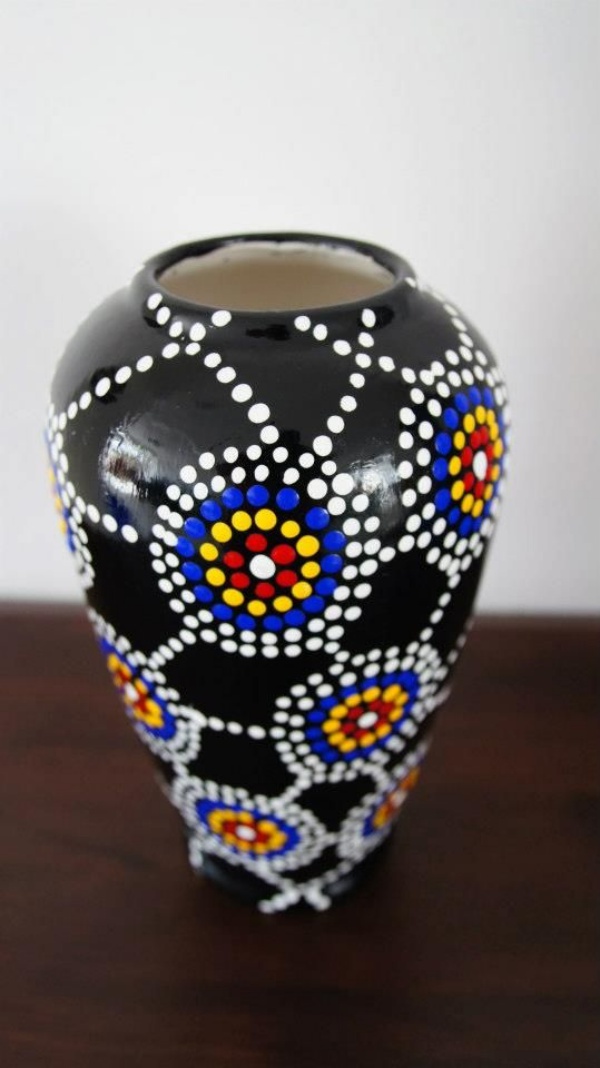 Image Source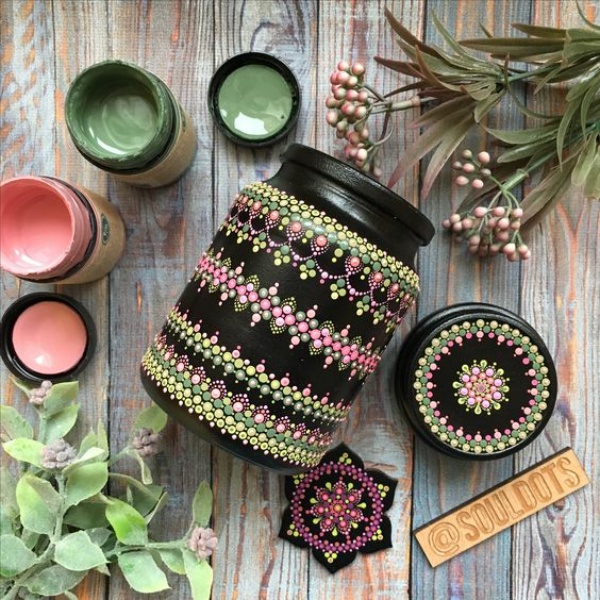 Image Source
Image Source
If you consider flower vases an important item of interior décor, then there is no reason why you shouldn't place all the fresh and synthetic flowers in your house in ceramic flower vases with dotted designs. Don't worry about their availability in the market, if you have a blank ceramic flower vase at home, you can easily decorate it beautiful dot based mandala art.
Kitchen Favorite Large/small ceramic pots

Image Source
Image Source
Ceramic utensils are everyone's favorite for the kitchen. With dotted art, they look even more adorable. Starting from bowls and sugar pots to creamers and casseroles, almost all utensils are available in the ceramic dotted variety.
Decorative Teapots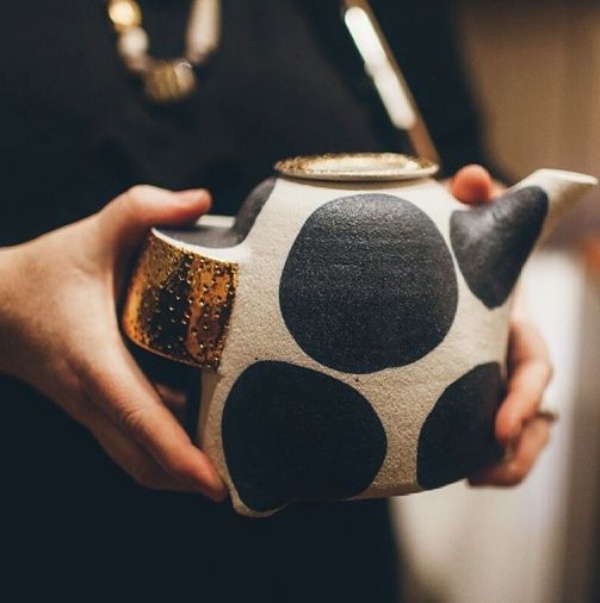 Image Source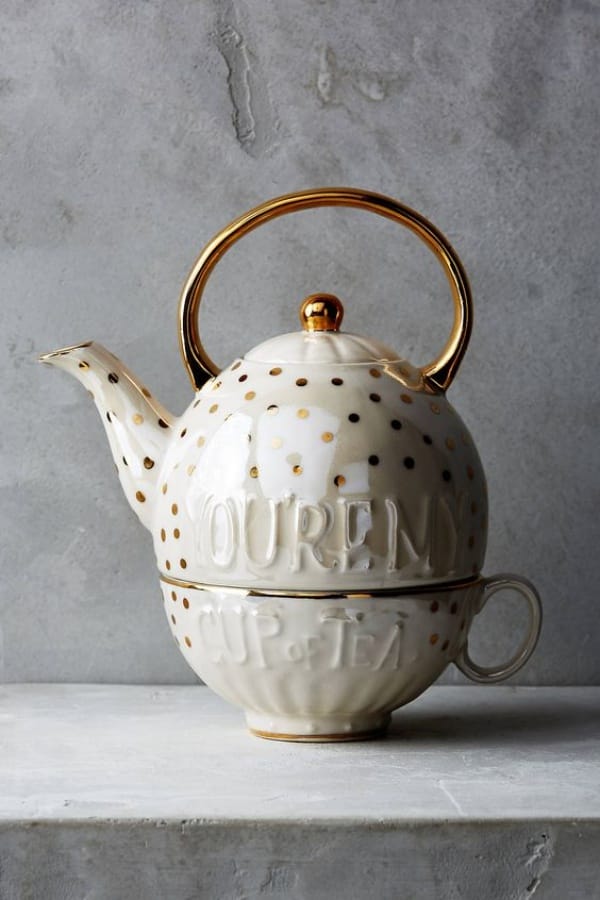 Image Source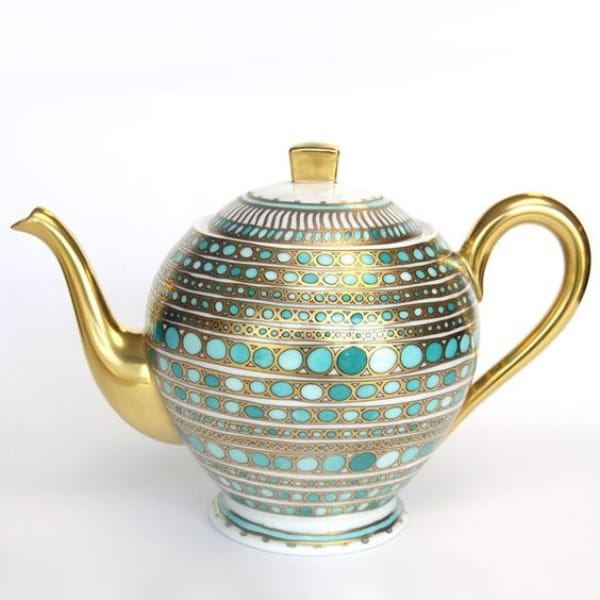 Image Source
Although a lot of people love to use ceramic teapots to stock their tea, we find the dotted variety an absolute stunner when used as a decorative item. Dotted ceramic teapots simply up the aesthetic value of the shelf where you have kept it.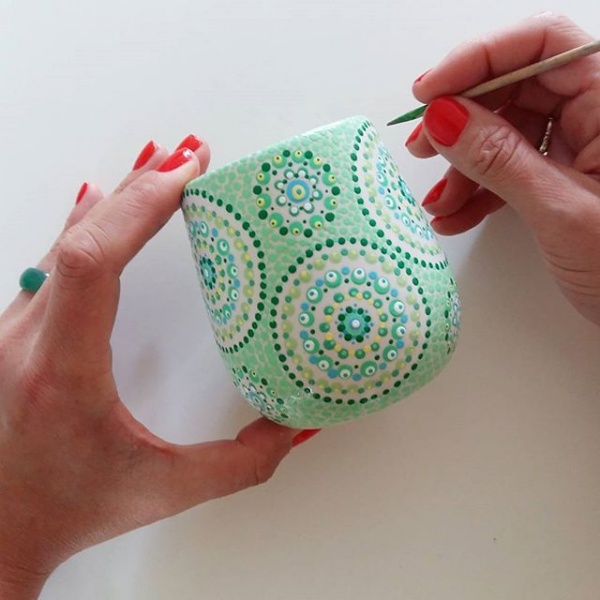 Image Source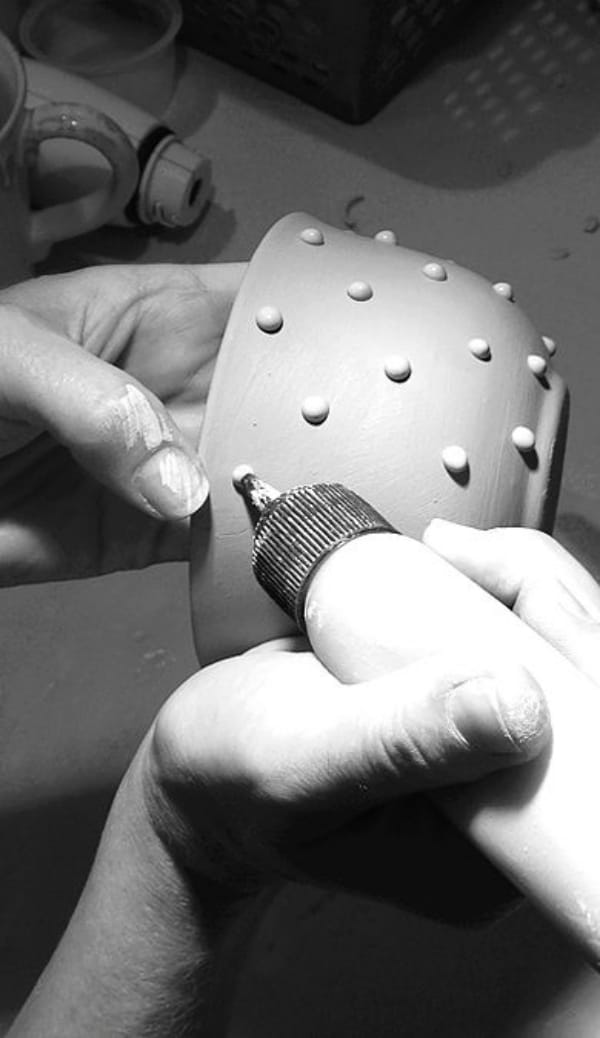 Image Source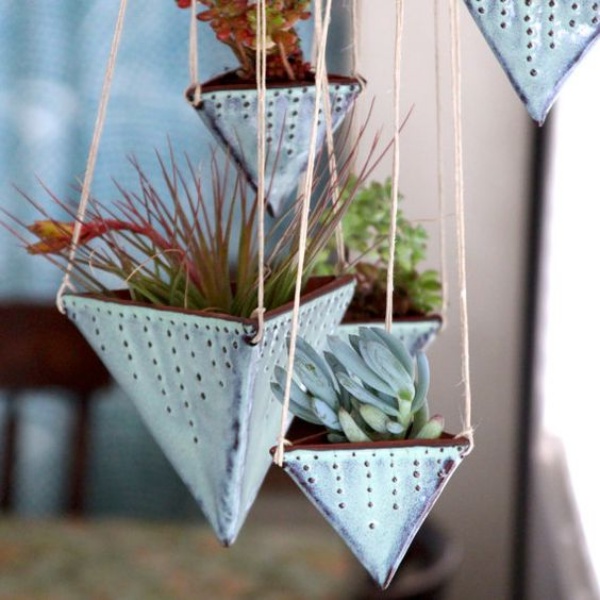 Image Source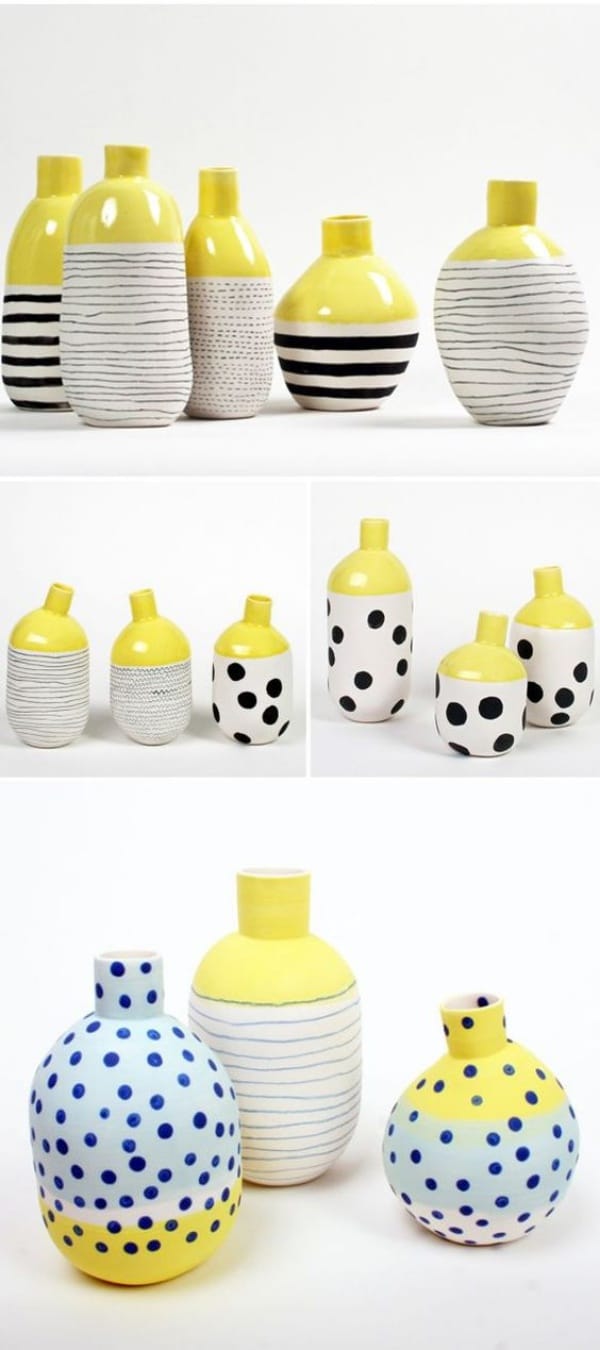 Image Source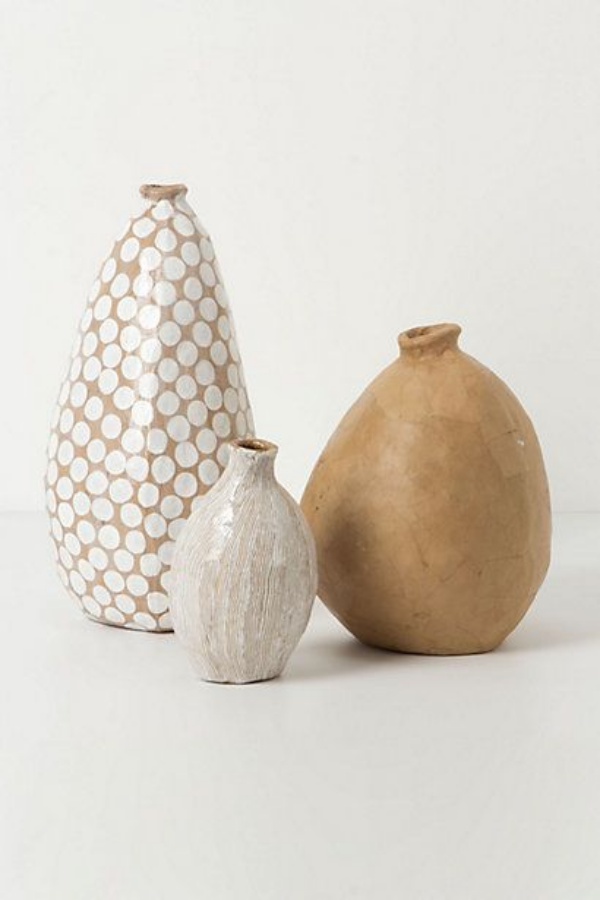 Image Source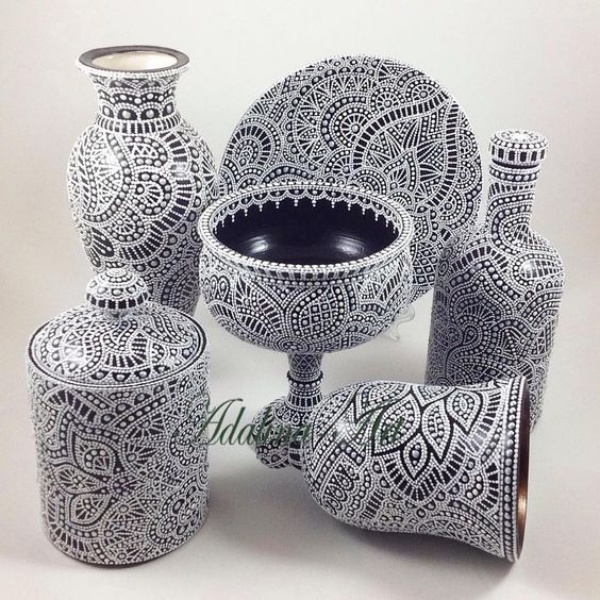 Image Source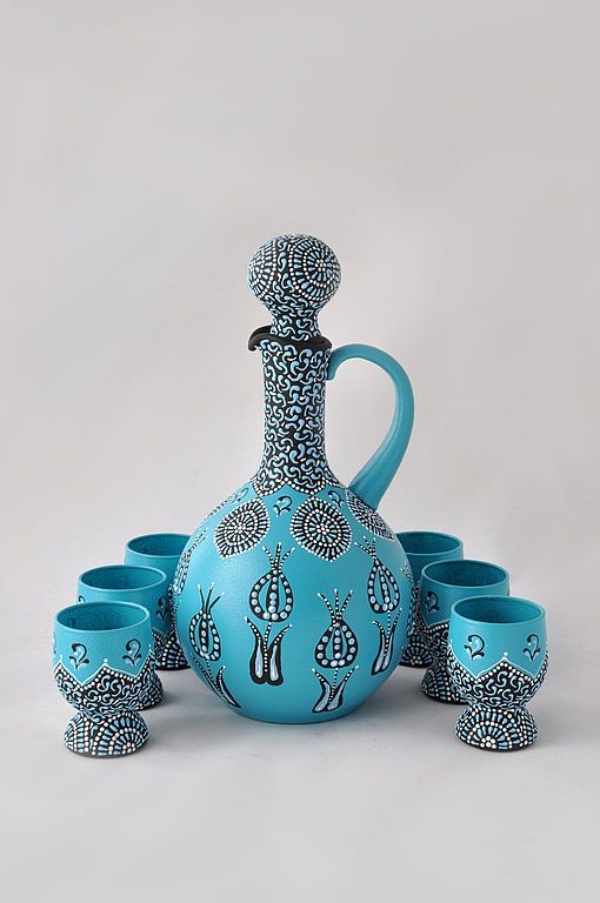 Image Source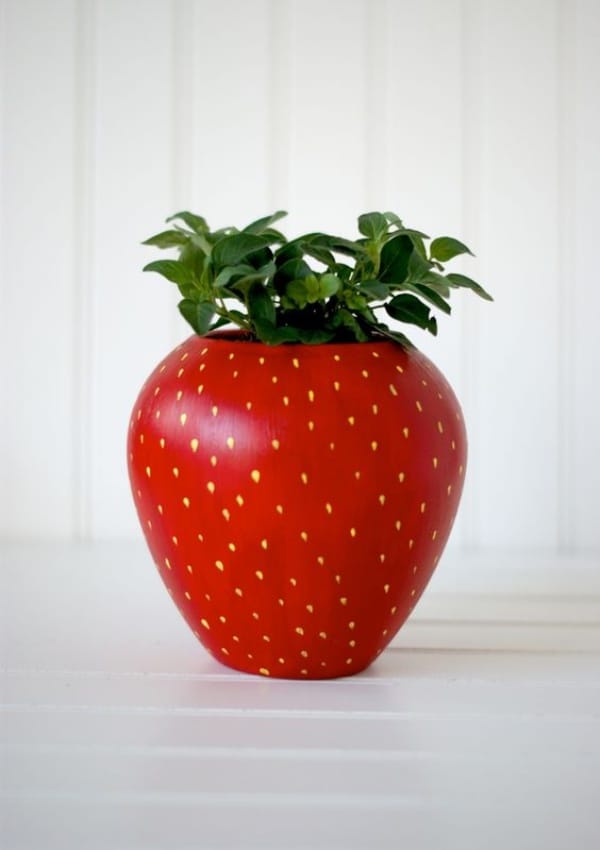 Image Source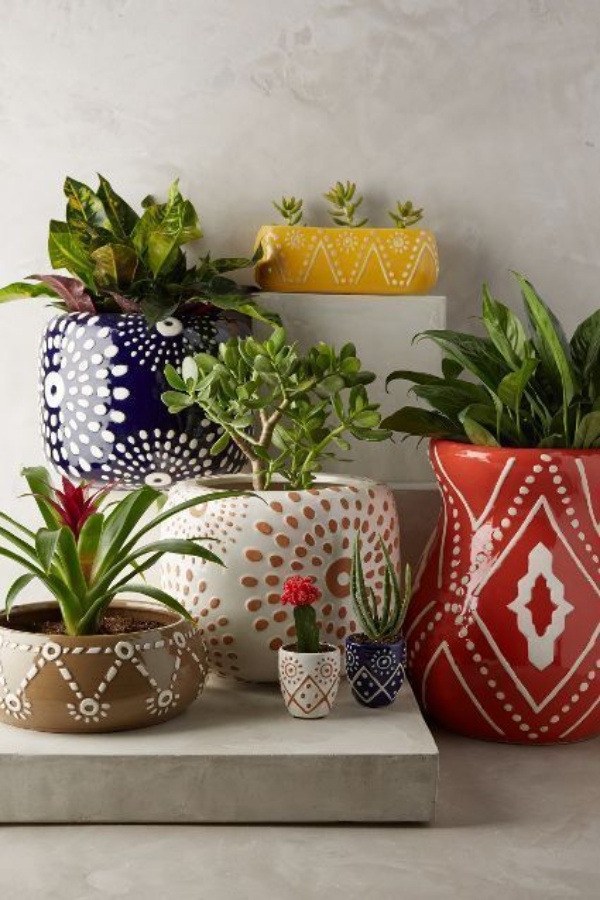 Image Source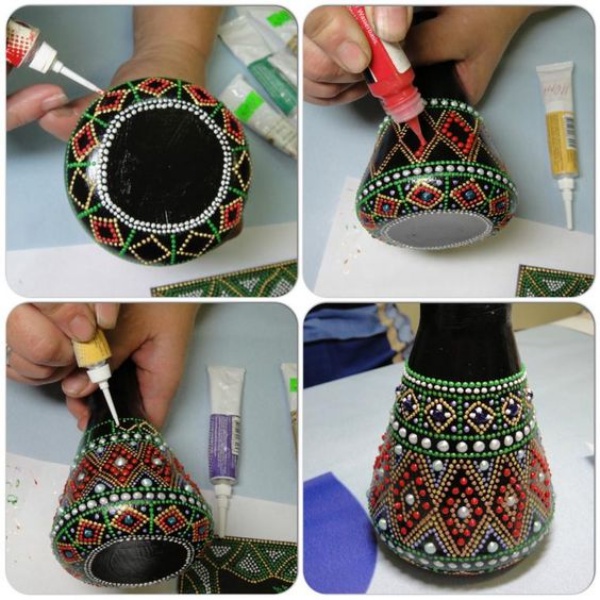 Image Source
A closer look at Original pictures of pottery painting ideas will make you realize that beauty actually lies in simplicity. The fact that dot art is so simple yet so exotic-looking is a reason good enough for you to try it out as soon as possible. So, what are you waiting for? Get some dotted ceramic pots from the market or create them at home following DIY instructions easily available over the internet, and keep your art mode on!