Watercolours can be breathtakingly beautiful, and for artists who have just started painting, this option is one of the best to get your hands on the most surreal form of art. Watercolours flow into the object and painting such that, it looks like they were never apart.
For newbies into watercolour painting, it may be a little intimidating as it is quite essential for you to get the right texture and composition of watercolours. Also, you need to know which colour to use when, how to blend and how to use raw colours as is.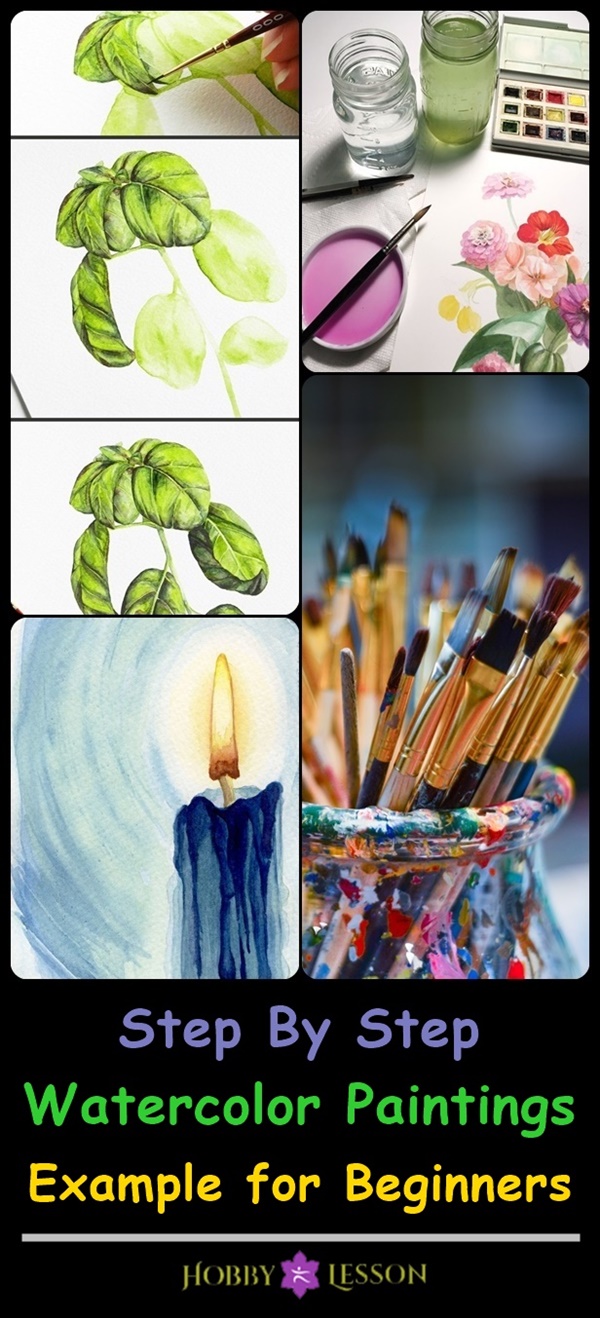 So, before these techniques and colours start haunting you, we bring to you a quick guide revolving about watercolours. We will tell you the essentials that you MUST have if you are planning to go all watery with colours on your painting. We will also guide you through some quick tips to keep in mind while trying out Step By Step Easy Watercolor Paintings Example for Beginners. Also, here we have some amazing Watercolor Techniques for Testing Color Mixing.
Step By Step Easy Watercolor Paintings Example for Beginners
Generally, when you join a watercolour painting class, or you want to have your painting done with watercolours, then, below are the must-have essentials that you will need at some point in time…
Paint brushes, watercolours and a palette
Water
Paper towels
A box of prop to put your painting on
Liquid soap
Normal eraser
Spray bottle with clean water
Glass pipette
Chopsticks
Salt
When you talk about brushes, there are different varieties of paint brushes that you will find in the market. The most common ones are
Raphael Oleo series: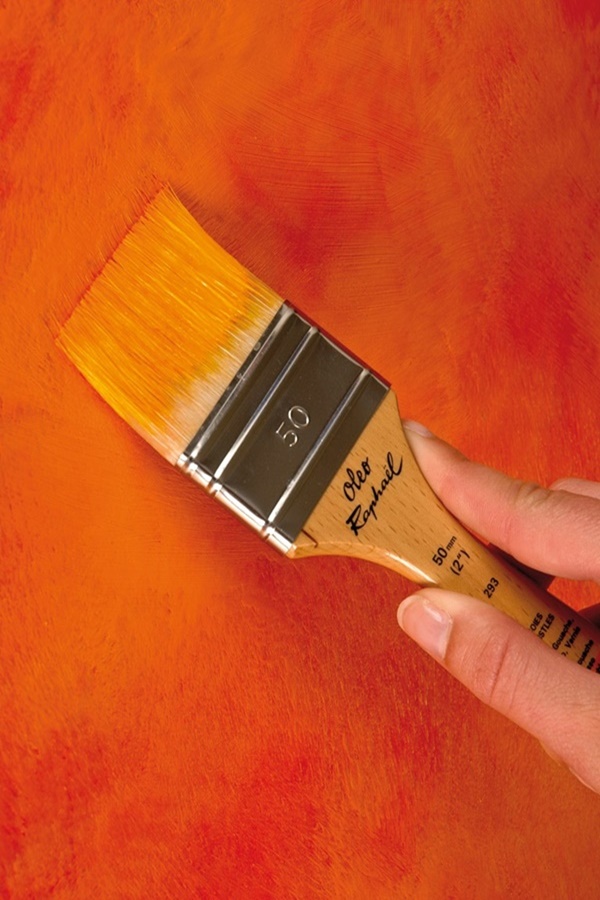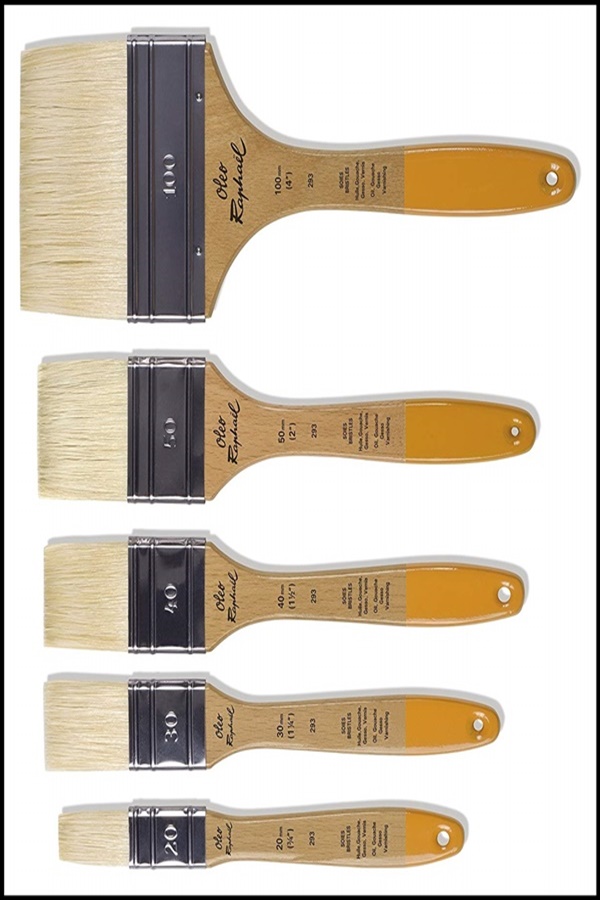 They are flat brushes, that have the size of 30
Raphael Kaerell Series: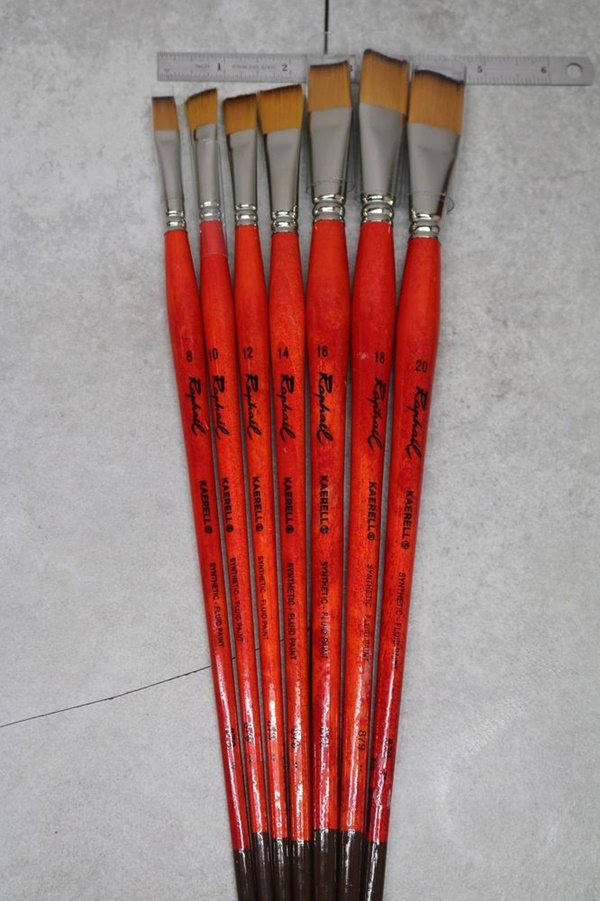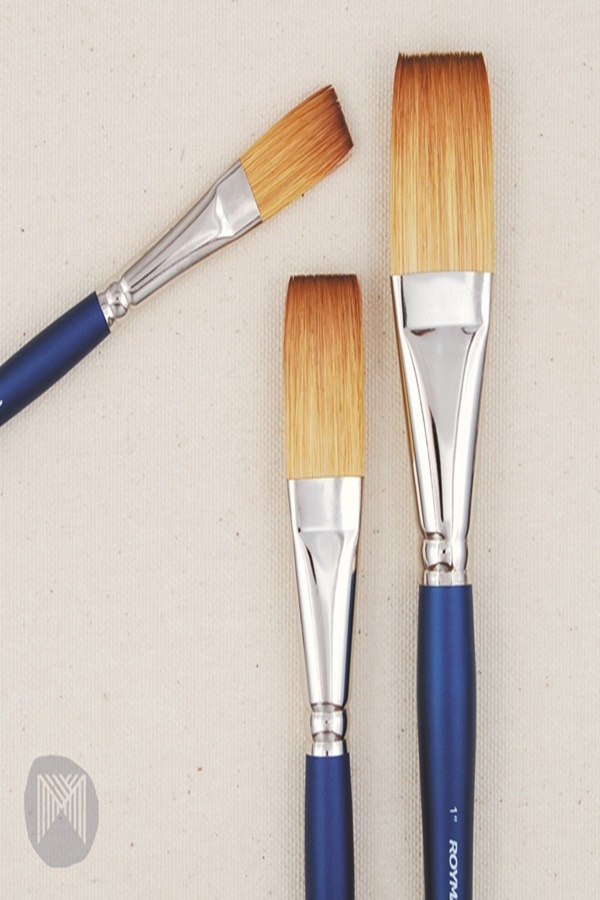 They are round pointed brushes, with the size as 12
Escoda Perla Series: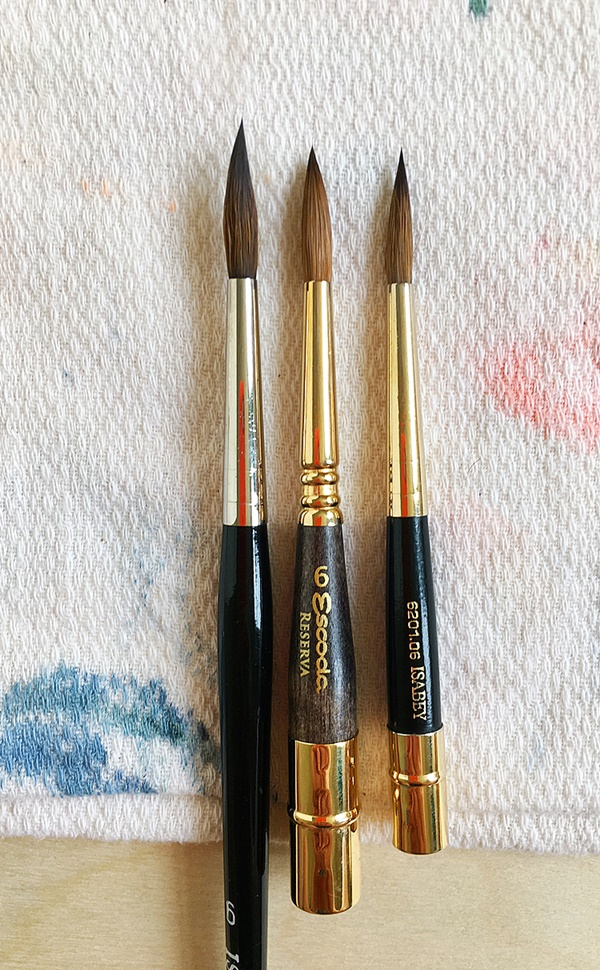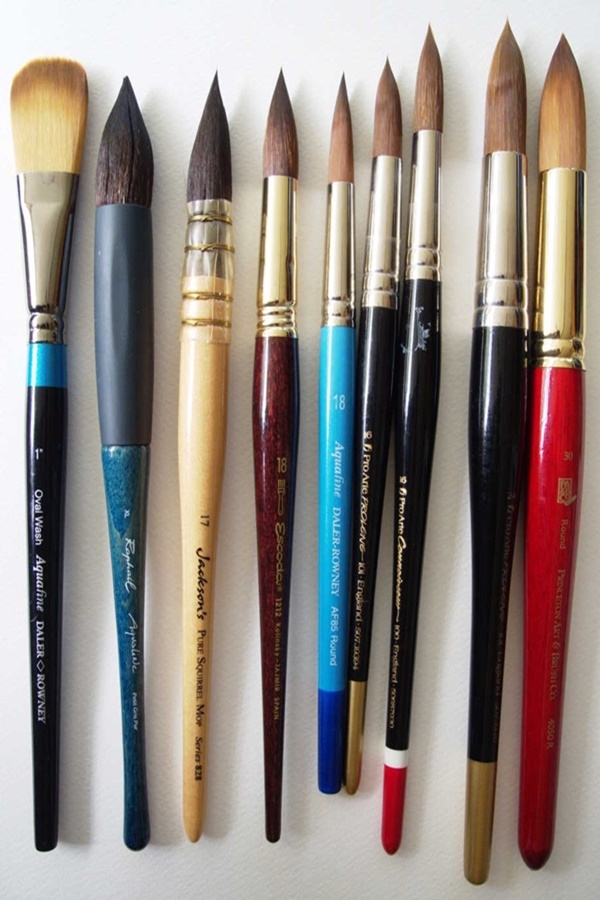 They are angular brushes and come in different angles with a size of 10
Rosemary and co: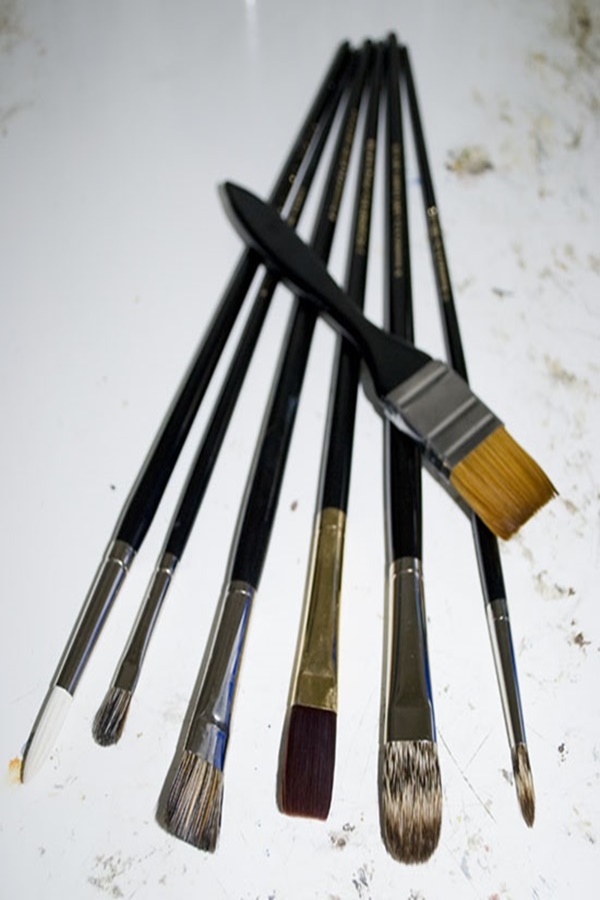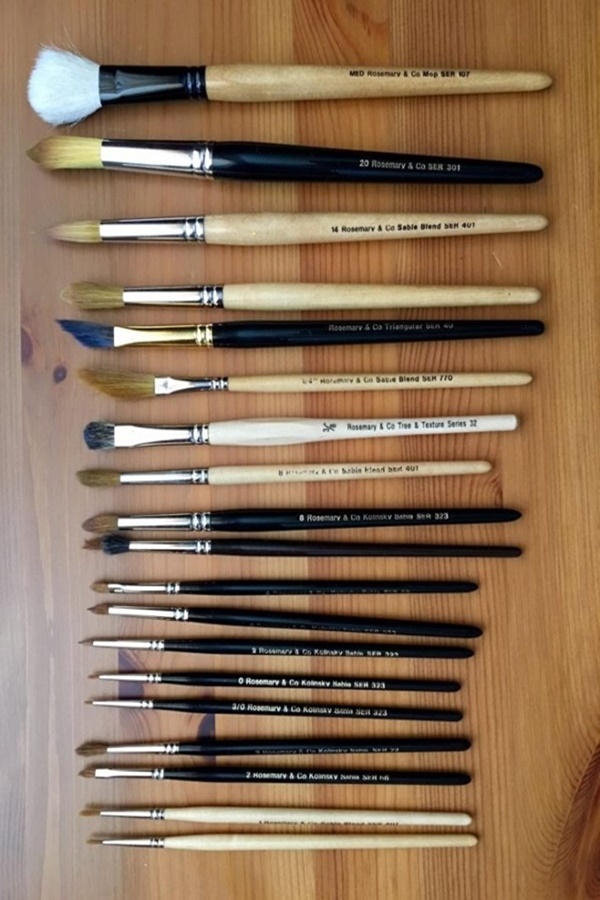 They are like hair mop brushes and have thick bristles. They have a size of 10
Escoda Primera series: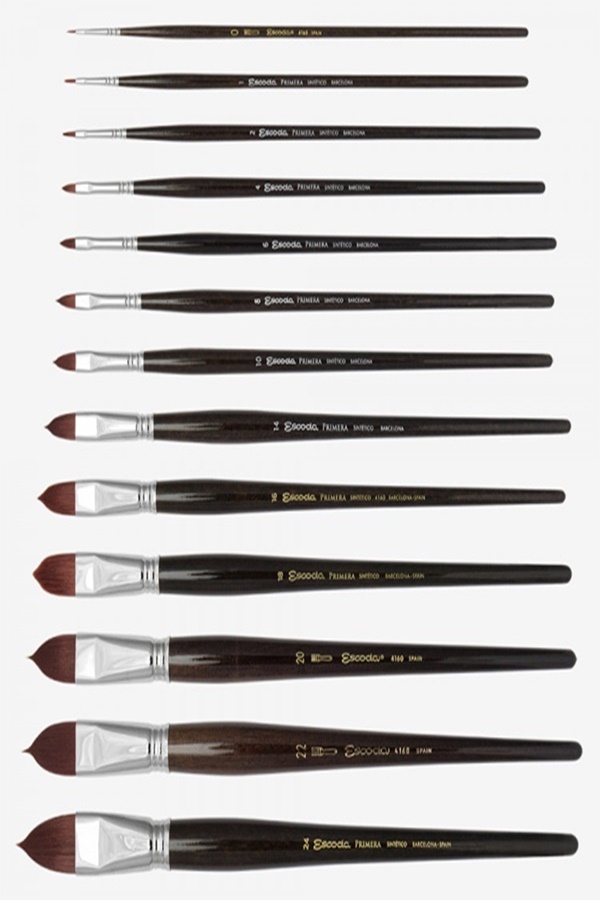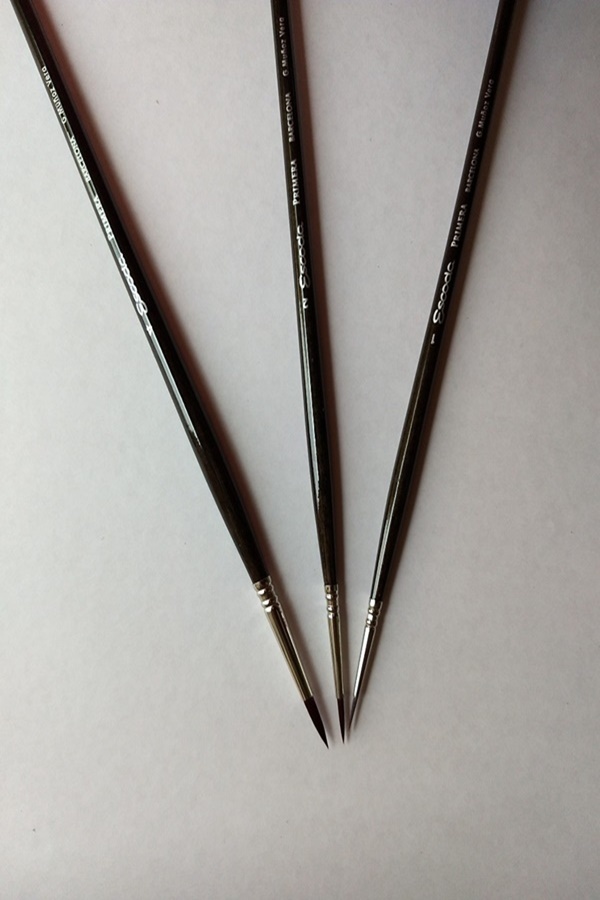 They are round brushes, usually made out of synthetics. They have a size of 6
Utrecht: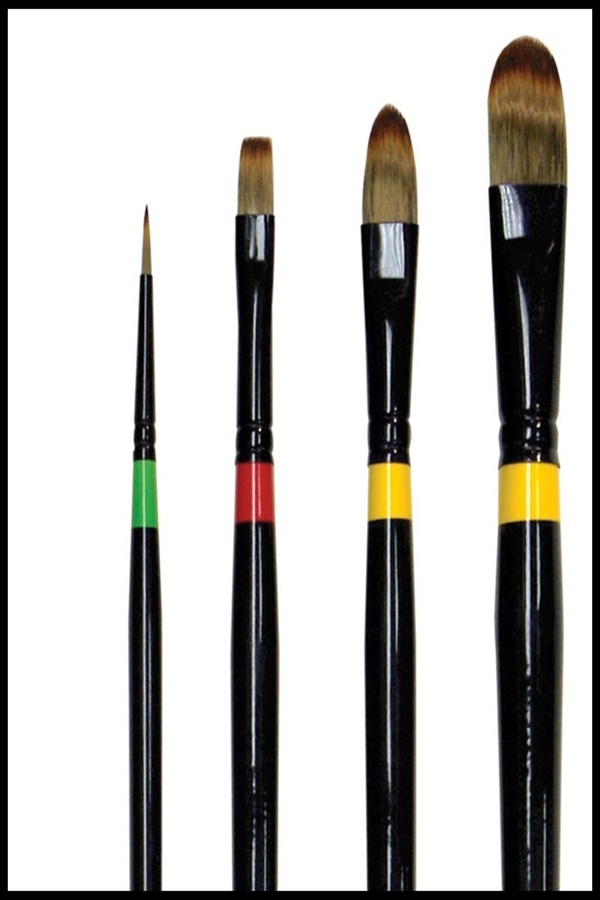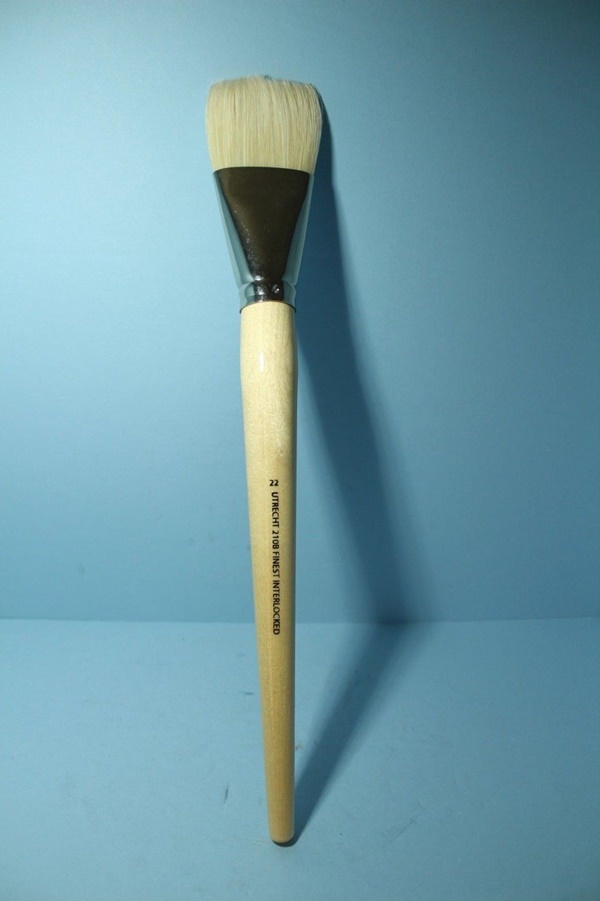 They are also round brushes and come in different round shapes. They have a size of 2
The above are some of the most common paint brushes that are used. However, while you can choose different brands based on your preferences, the styling remains the same – you will still need round, flat and angular brushes for your watercolour paintings.
QUICK TIPS TO KEEP IN MIND WHILE WATER COLORING YOUR PAINTINGS
Have Everything Ready By Your Side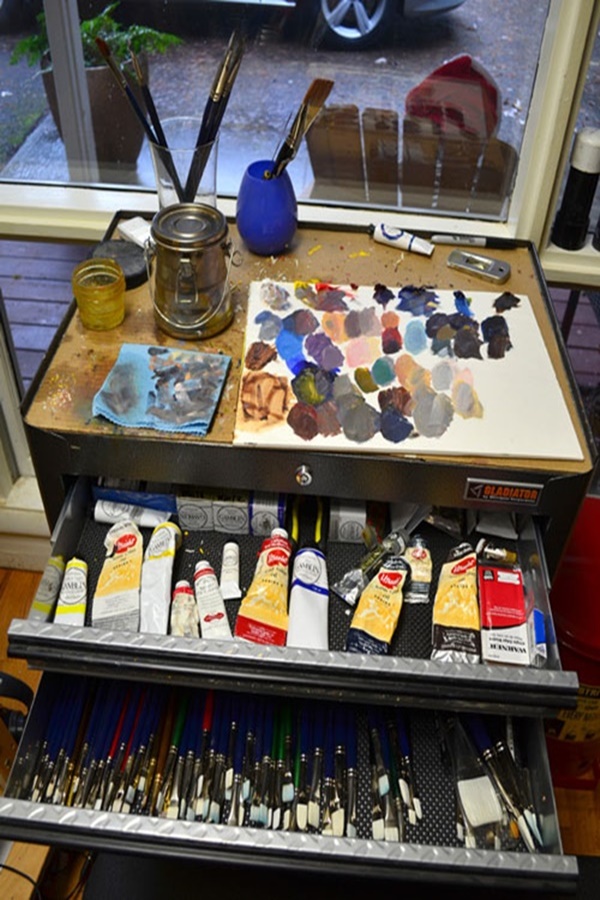 Before you begin Step By Step Easy Watercolor Paintings Example for Beginners, set your space up. The last thing you would want to keep doing is to get up every now and then to either get some stuff that you forgot or to restore something that is over. Always, have your storage box nearby, and sit with everything you would need. This will help you concentrate perfectly on the painting.
Start With Simple Objects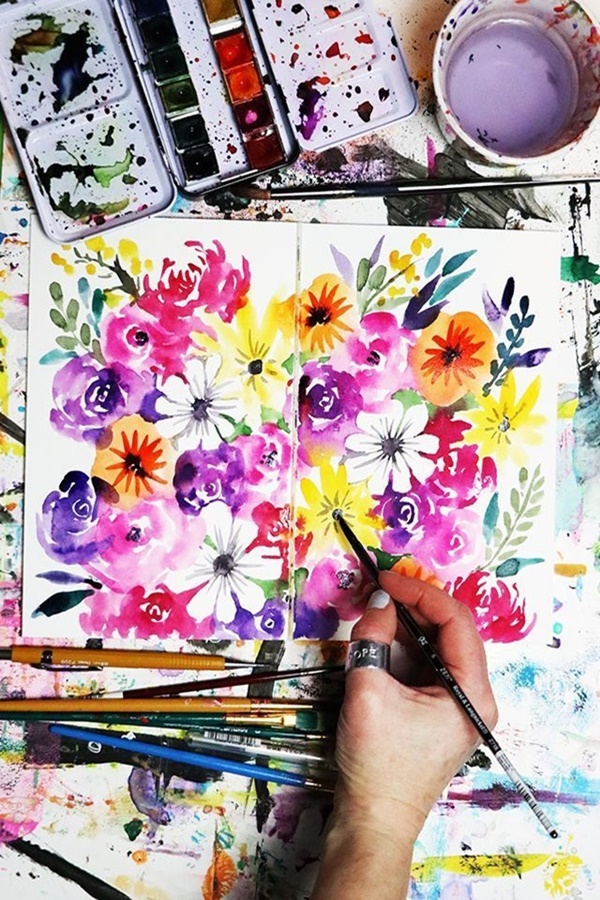 Since you are a beginner, we would highly recommend that you start with the basics – basics of the painting and the basics of water colouring. Have simple objects, like flowers or nature on your paper. Colour them to accuracy before you can jump to other complex objects. With colours, try to start with the ones that are readily available. You can go for mixing and matching at a later stage.
Always Prefer Quality Over Quantity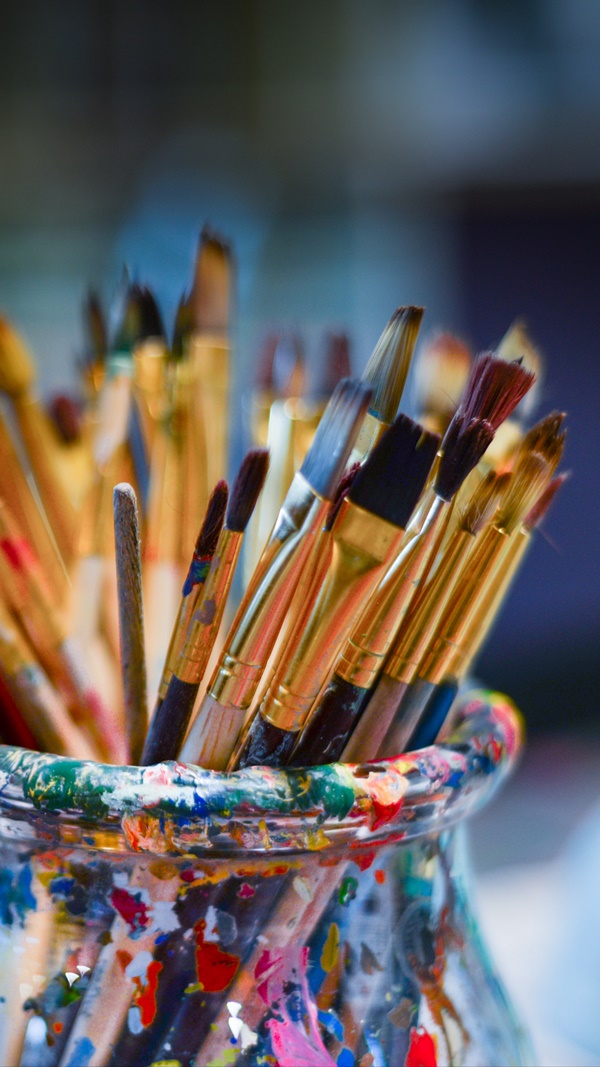 When you head out shopping for brushes and paints, never ever compromise based on pricing. There may be some brushes and materials that are expensive, but they are priced that way, because of their high quality. They may seem to be expensive at the moment, but trust us – they will last longer, plus will bring you an enhanced experience of water colouring. The same applies to watercolours as well.
Never Compromise On The Paper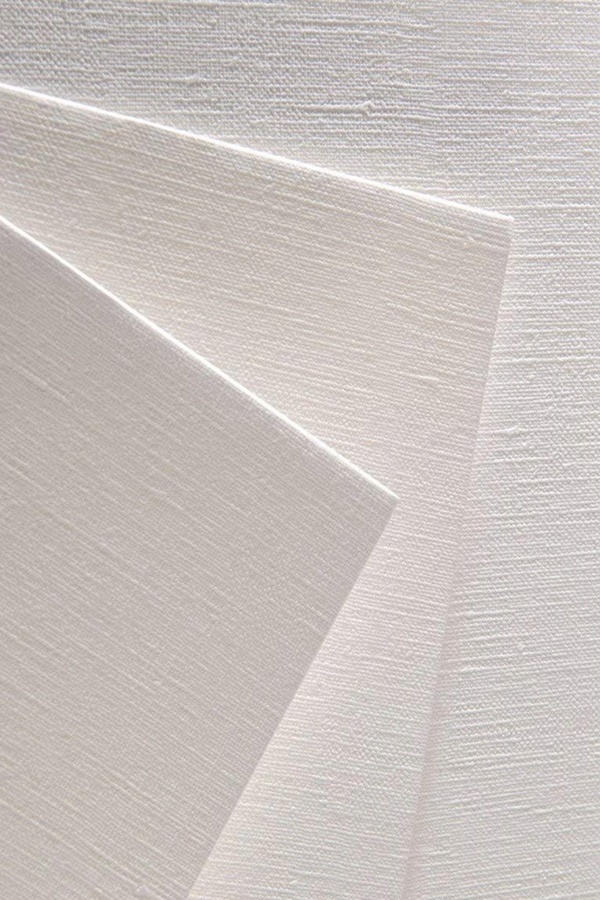 If you were under the impression that paper is just paper, well, then you might want to re-think on that. The paper quality plays a very important role in the final output of your painting. Go for high quality of a paper.
Clean Water Is The Key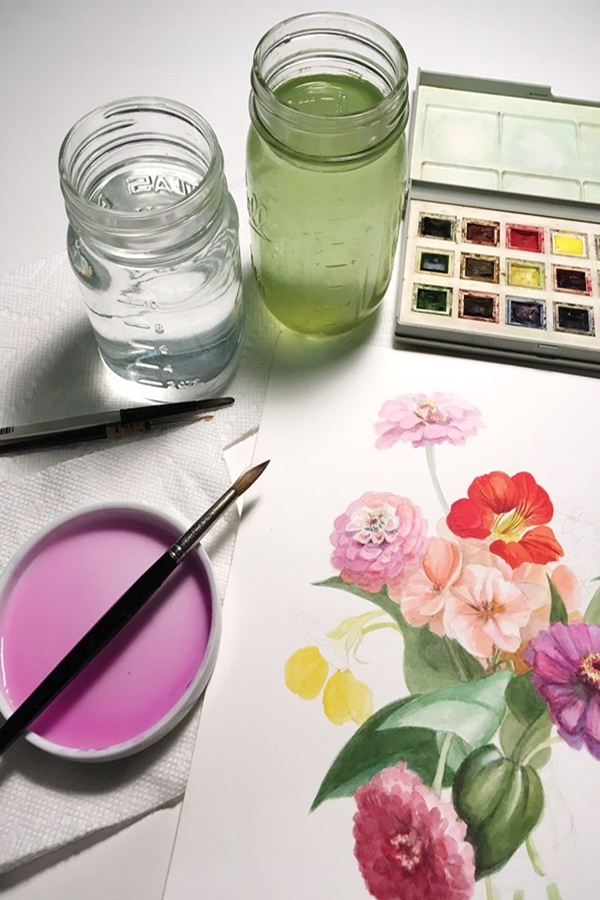 You need a lot of water to mix the paints and then bring them on paper. Please settle in only for clean water and nothing else. This is important because you are mixing your colours in it – if you have any chemicals or oil in the water, the bases of the colours will change and the colours may also seem different.
Also, take a look at Blue Abstract Paintings to Admire.
Do Not Get Lazy To Use A Pallet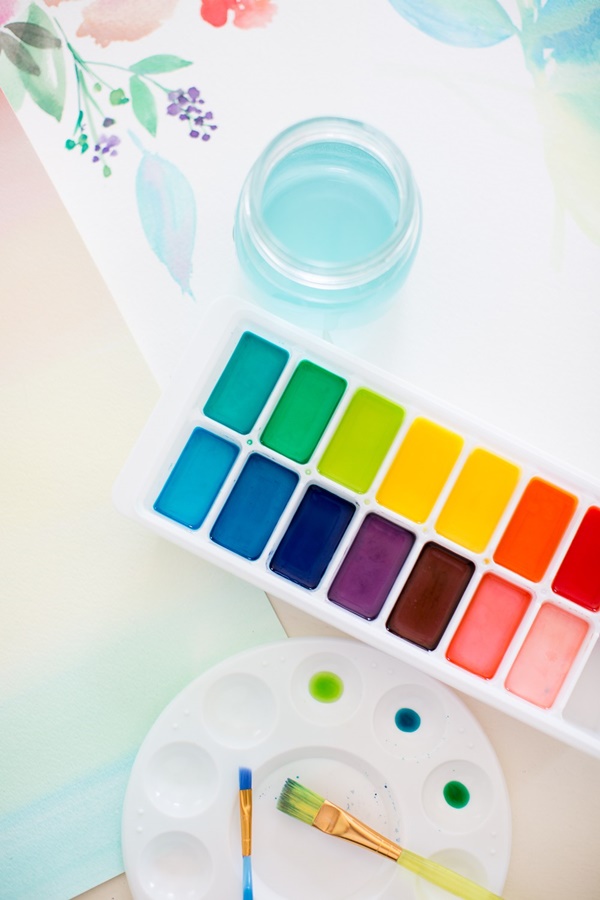 If you think you can manage painting directly from the bottles of watercolour, then try using a pallet. While using the bottle is never bad, but using a pallet, will give you more comfort, and it will also help you get the right texture and composition of the watercolour. Also, that's the right technique peeps!
Have A Rough Sketch Before Coloring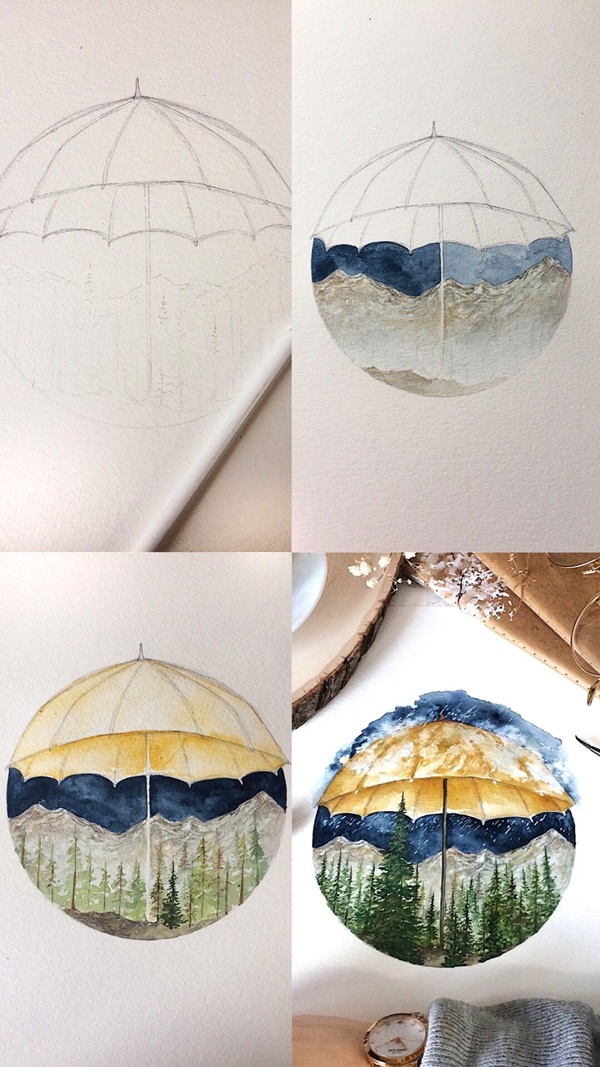 Instead of directly starting off with watercolours and paintings, draw a sketch of what you want to be coloured. It could be rough and could be done with black and white pencils. But, the edges and corners will have to be well defined so that you know where to stop colouring and where to begin. Here We bring to you the most amazing of Imaginative Drawings Of Super Detailed Art.
Mix More Than You Would Need

Last but not least, if you think you need just a pinch of colour to be mixed, got for a little more mixing. This will give you the space to create mistakes, or to add more or less water to the colour. It will also help you experiment with the colours.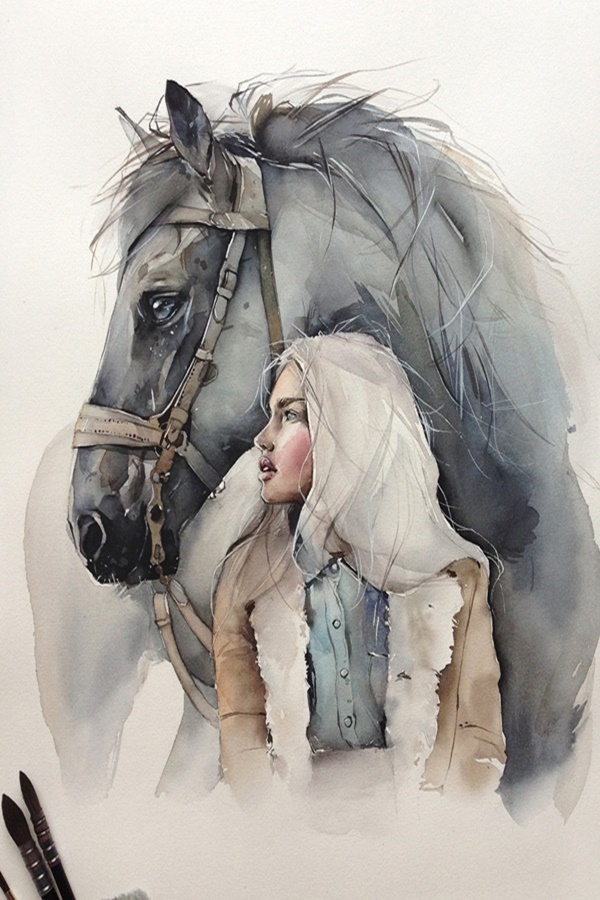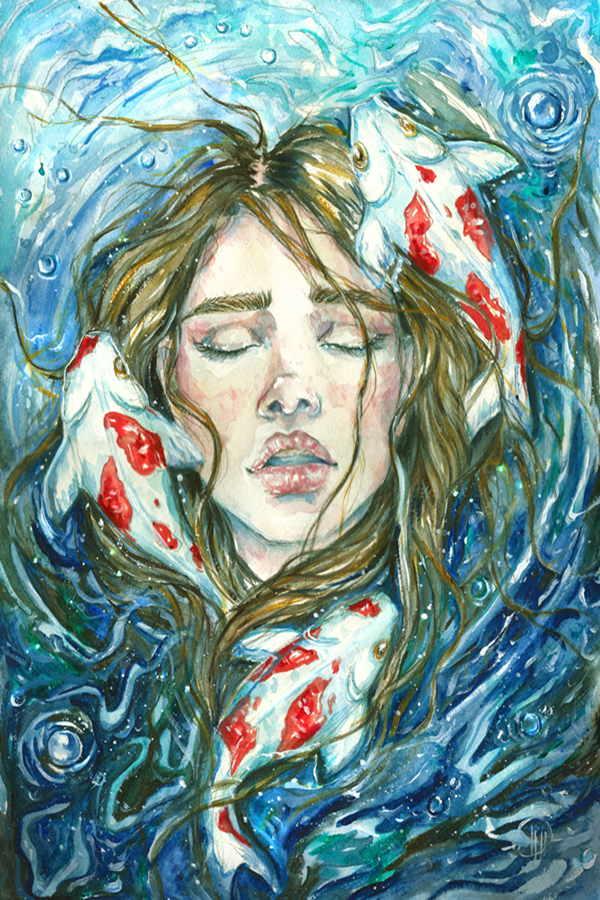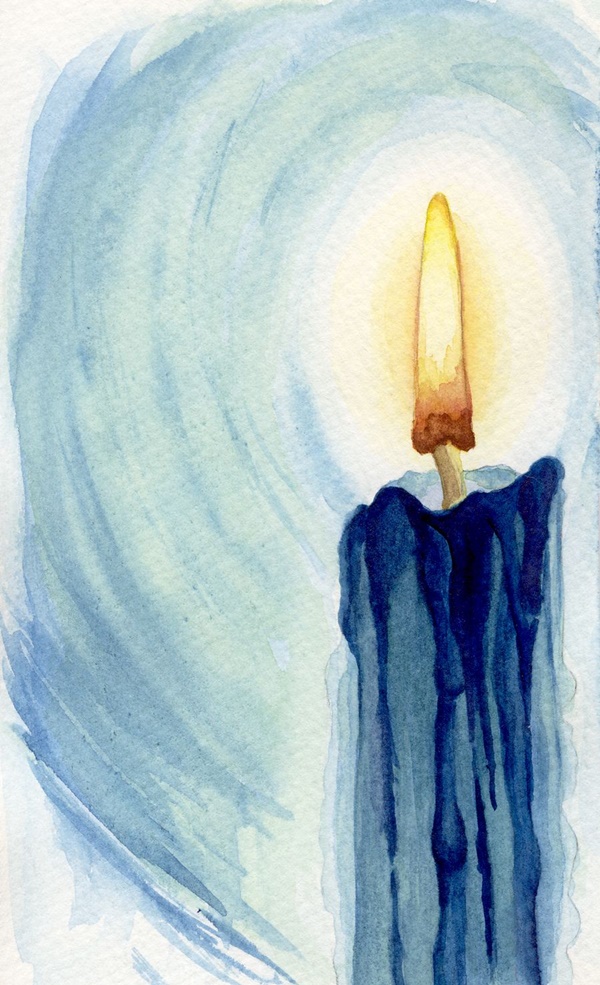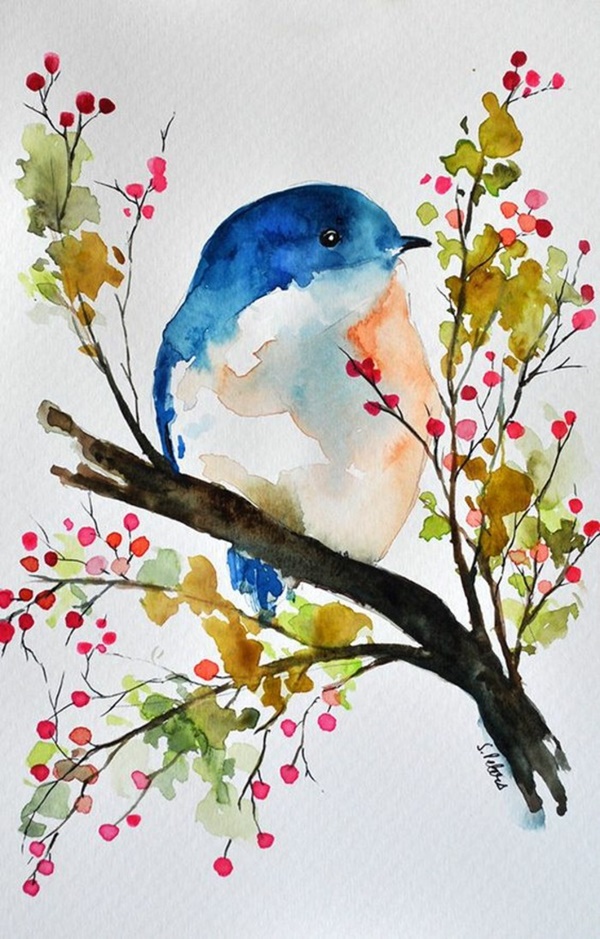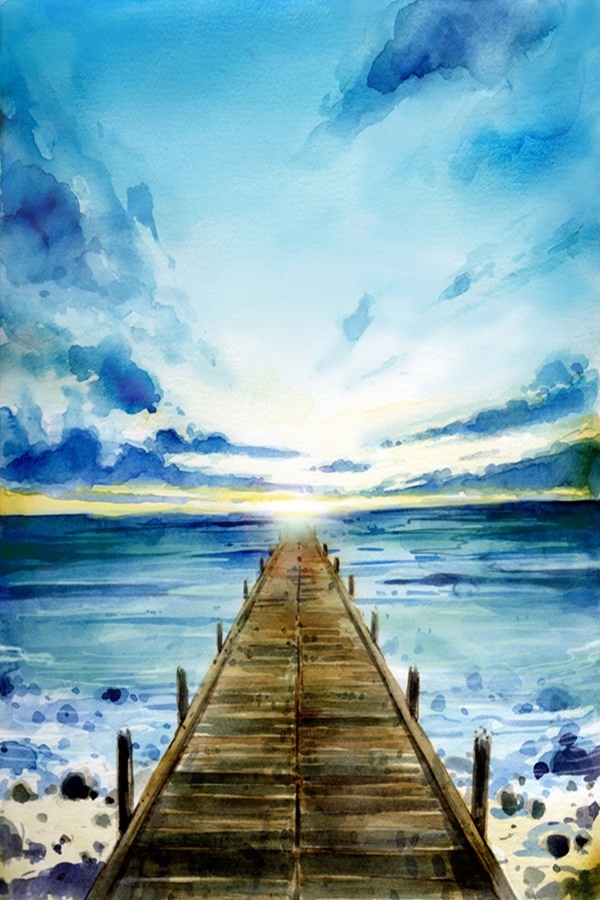 Remember the time in your childhood when you use to scribble flower drawings but they used to be uneven and maybe at times shabby as if they were not flowers. Don't worry, you won't be getting into that situation again as we bring you these Easy Flower Pencil Drawings for Inspiration.
Be aware of the bleeding concept while Step By Step Easy Watercolor Paintings Example for Beginners. Since these are watercolours, they may overspill from the space. Be ready for that, and try to innovate with the bleeding as well.