Beautiful Lego: Wild! – A book by Mike Doyle inspiring the world with most stirring examples of Lego creations themed on nature and its splendor. Innumerable artists around the world working on recreating God's handiwork of flora and fauna are so nicely elaborated in that book. The moment I read it, I felt like exploring more of the Lego sculpture.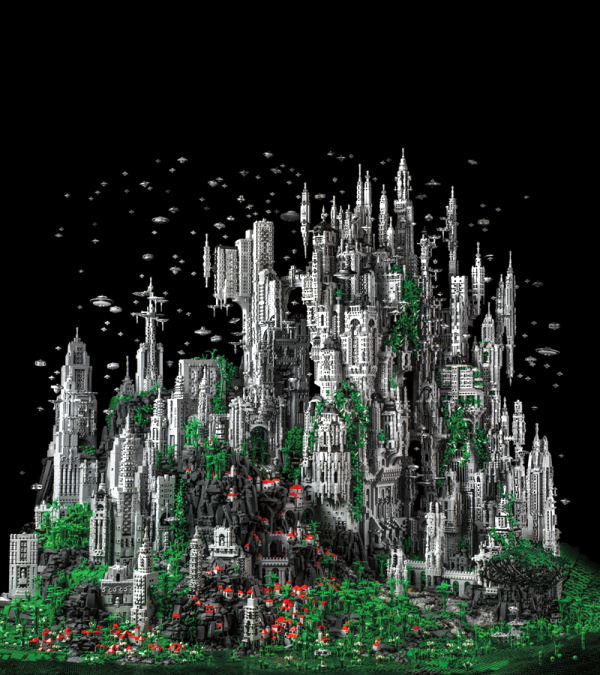 So what if you start your own DIY play table making and present it to your lovely kid? You might have thought it often but never ventured due to lack of ideas. So here we present 10 cool DIY play table ideas for you which will help you in your mission. It is truly astonishing what you can make out of Lego. Starting from simple bricks, to theme parks with Lego, to media collaborations using movies, comics, video games and more – Lego is everywhere and of the biggest toy brands in the world. Find out about some of the amazing Lego sculpture hard to believe in.
Amazing Lego Sculpture Hard To Believe
The Springfield Town Using Lego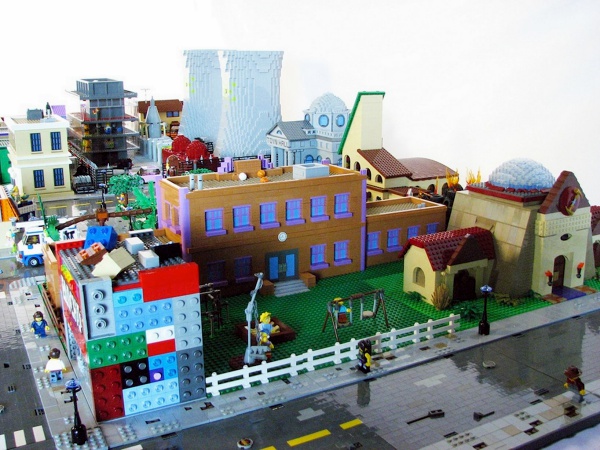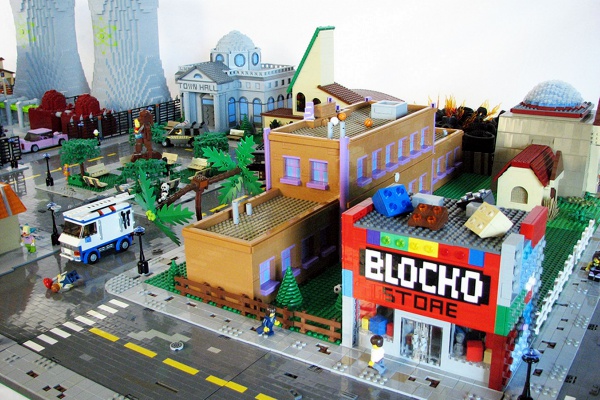 Image Source
The Simpsons is a popular TV show and anyone who watches it knows that they live in the town of Springfield. Expert Lego artist Matt De Lanoy drew inspiration from The Simpsons and recreated the town of Springfield using Lego. He even made the Krusty Burger, Kwik-E-Mart, and of course, Moe's.
72 Lego Models Together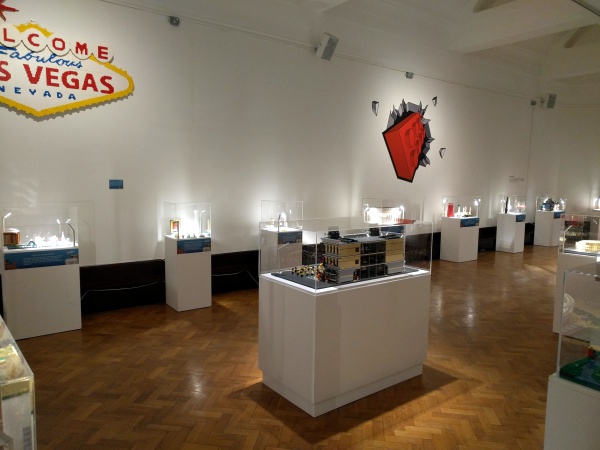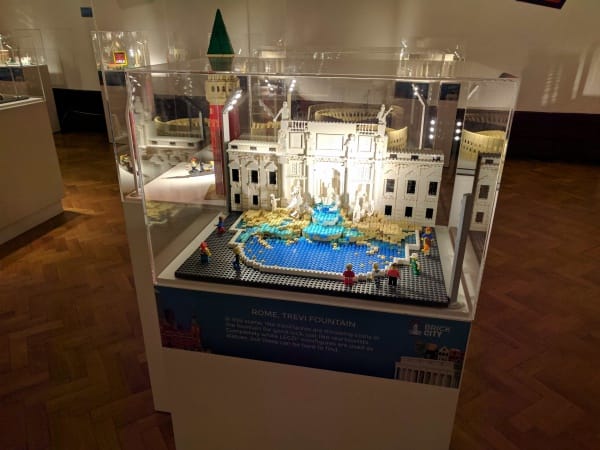 Image Source
Lego artist Warren Elsmore gave an exhibition where he used 72 Lego models together and broke records. His models included the Forth Bridge, St Pancras Station in London, and Olympic Park. And one of the most popular
amazing Lego sculpture hard to believe
on display was the Las Vegas strip.
"The Elephants" Recreated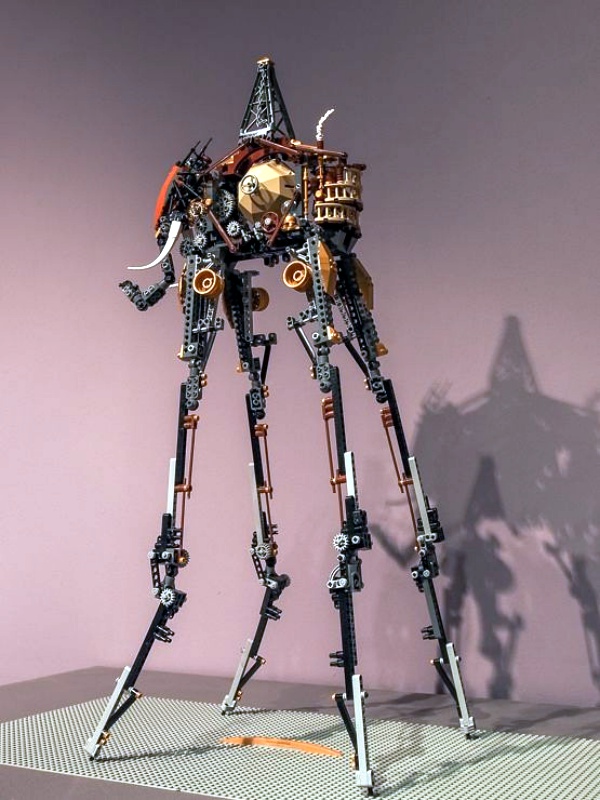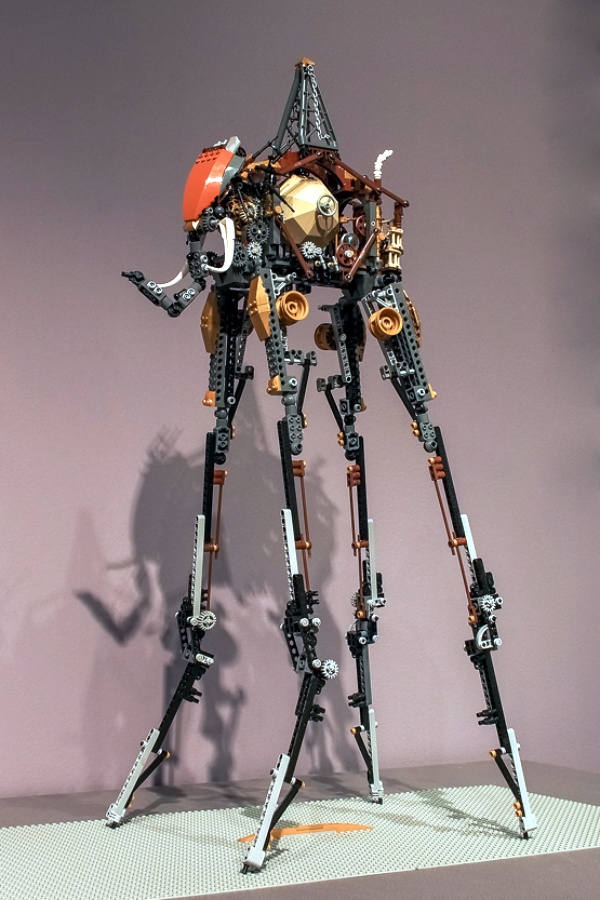 Image Source
Jin Kei, a Lego artist from Korea, built one of the huge four-legged mammals from the artist Salvador Dali's paint known as "The Elephants". Standing 32 inches tall, this truly outstanding piece of Lego art has mechanical accessories to make a difference.
Lego Aircraft Carrier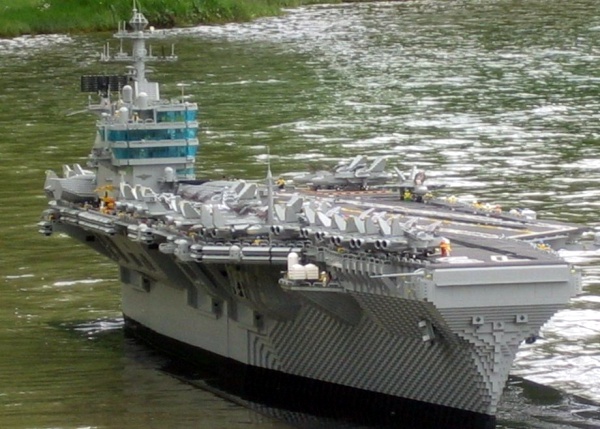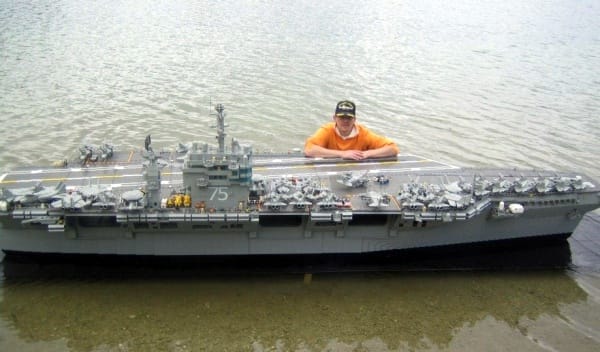 Image Source
Talk about size and detail and you have to mention the Lego aircraft carrier, USS Harry Truman. Made by German Lego artist Malle Hawking, it is a 200,000 brick, 350 pound; 4.5 m long creation that actually has electrical lights, radar dishes, and elevators that move. You can also find a submarine and a mini gunboat on the side. Truly an a
mazing Lego sculpture hard to believe!
Japan in the Future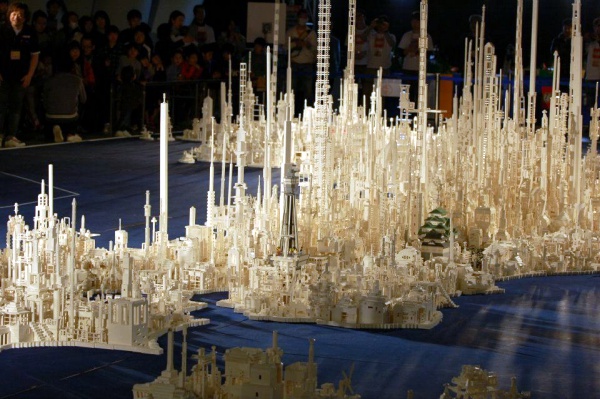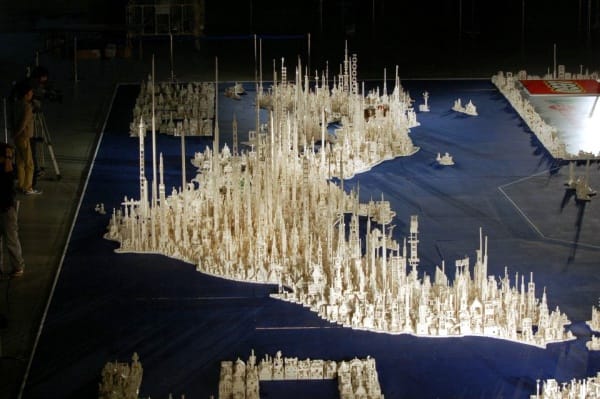 Image Source
Another
amazing Lego sculpture hard to believe
that has been made is Project "Build Up Japan". The company sponsored this project getting school children to build imaginary buildings and structures – a Japan they visualized. Helped by some Lego officials and their parents, children across Japan created an outstanding Lego sculpture with 1.8 million bricks.
Lego Forest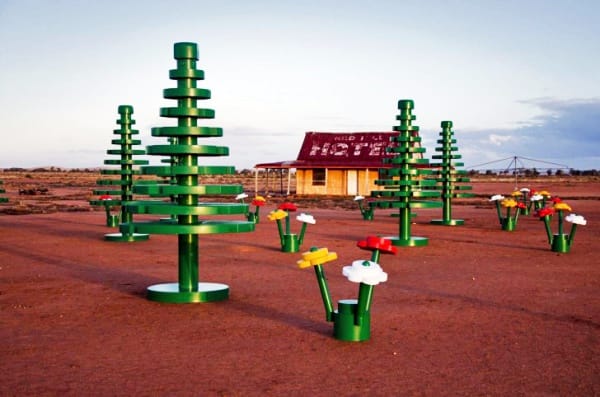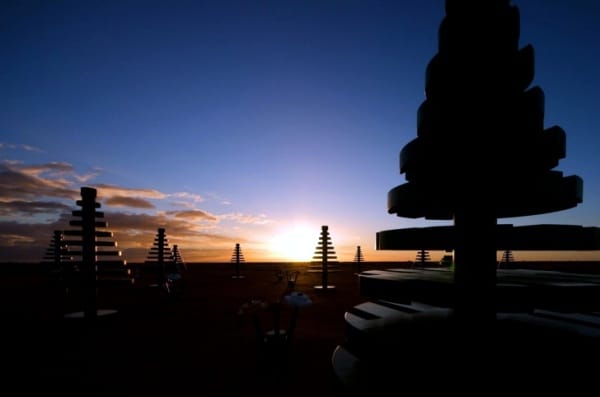 Image Source
In Living Desert State Park, a large reserve located more than 700 miles of Sydney in Australia, is a life-sized Lego forest,   
Here are some 20 ideas that we have collected on beautiful wall clocks.
Complete with trees and flowers and what not!
Amazing Lego sculpture hard to believe
and a must-see! Built by Lego, it has 15 pine trees and 15 flower sets in huge sizes.
Lego Sea Monster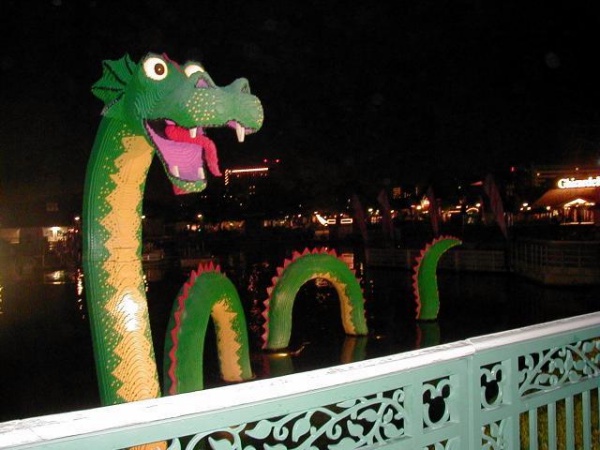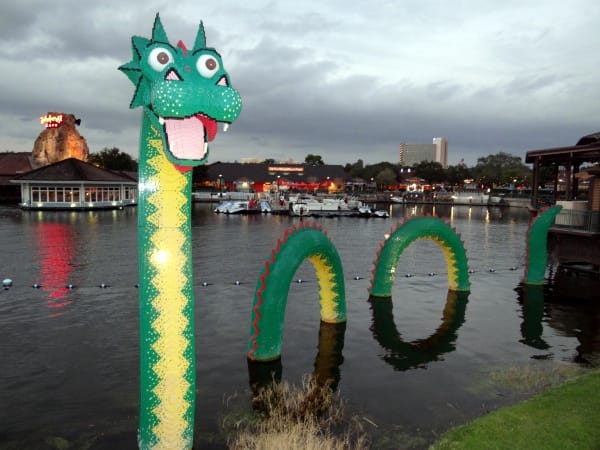 Image Source
Brickley, the sea monster made out of Lego, meets you if you visit the Disney World in Florida. Made out of 170,000 Lego bricks, it spans across 30 feet and weighs half a ton! You can find this astounding piece of Lego art at the Lego Imagination Center in Downtown Disney along with other Lego models.
The Greek Poseidon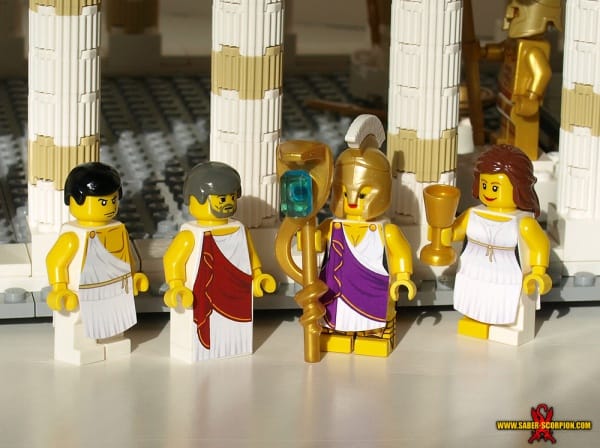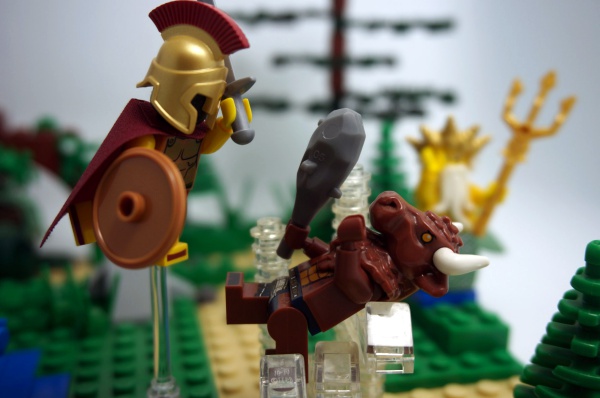 Image Source
For lovers of Greek mythology, the Greek God Poseidon made out of Lego was built for a mythology exhibit at Surrey Museum in Vancouver. A wonderful and
amazing Lego sculpture hard to believe
– Paul Hetherington has made this piece.
These amazing Lego sculpture hard to believe are worth seeing and so visiting exhibitions is my new sexy right now. What I love the most about this genius puzzle is the way it widen your scope of imagining and broadens up the concept of visualizing objects. And I am sure you will love these brainy and beautiful bricked sculptures too!