You must have seen your grandma and old aunts keeping empty sauce jars or containers safely with them to use later. That's because they knew how valuable they could be and it's always a good idea to recycle your glass bottles, cups and old jars. Yes, bigger jars with interesting colors and shapes or bottles of a size that you think will be useful are great for DIY crafts.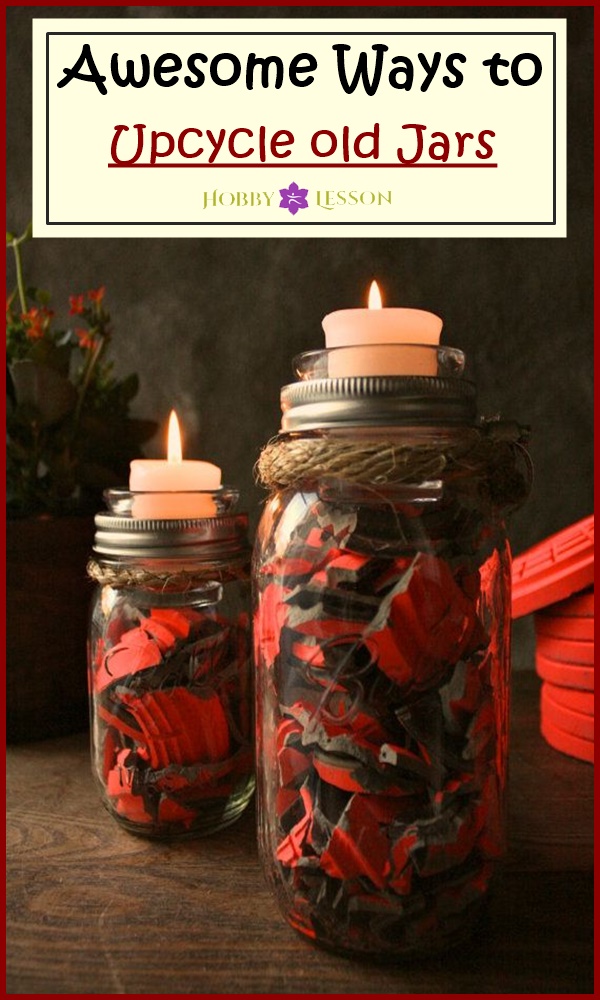 In today's world of recycling, it's almost impossible to spend a day without talking about the old jars as these versatile containers can be used in hundreds of ways – from practical to decorative…BELIEVE US! If you haven't experimented with them yet or wondering what to do with empty glass jars, here are top 10 awesome ways to upcycle old jars and you'll learn how to give old jars a whole new life in a simple way. Here we have some Beautiful Crafts which are helpful for your Crafty Business. Have a look-
Awesome Ways to Upcycle Old Jars
Vacation Memory Jars!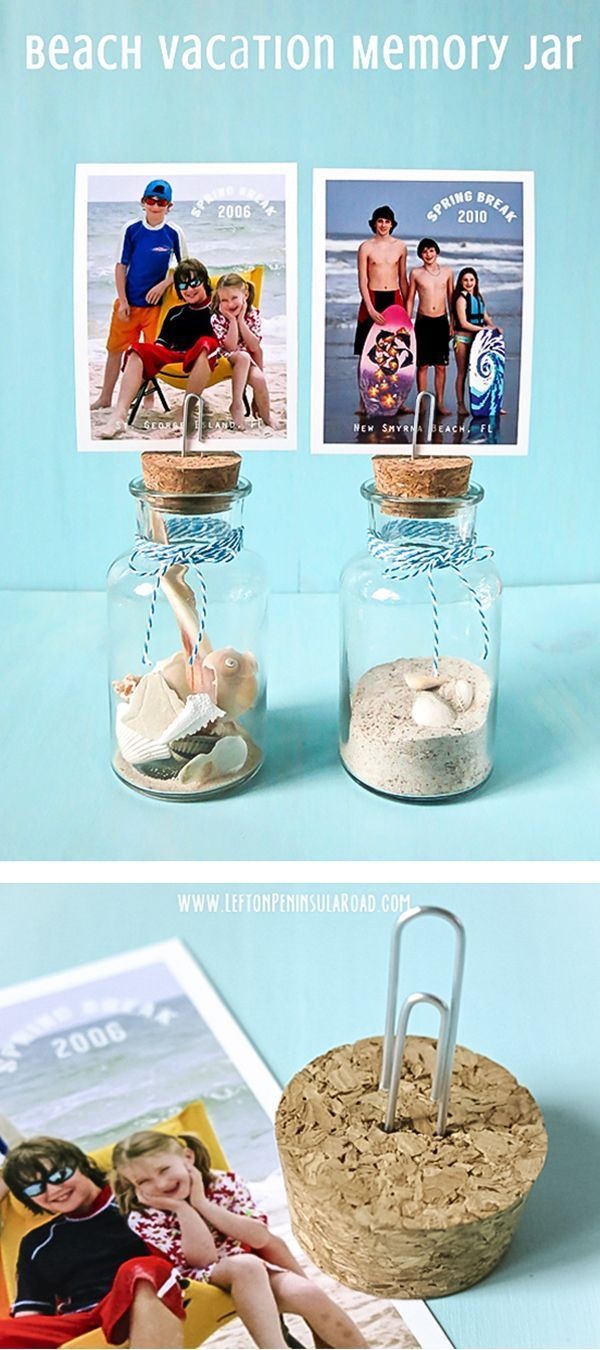 We always look for new, unique ways to display family vacation pictures, right! Have you ever thought of making a memory jar? It's simple and interesting. Fill a glass jar with photos, plane or train tickets, seashells, sand, shopping bill, receipts, small knickknacks, words, places you visited and other things to remember the special time spent with your family. You can place this memory jar at a party at your home for people to see.
Chevron Painted Pencil Holders!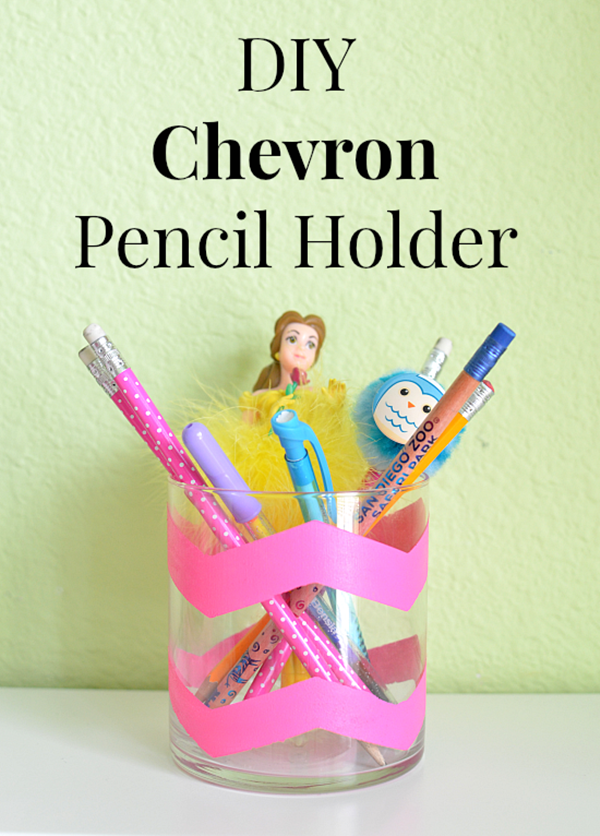 This is another awesome way to upcycle old jars. Your friends and relatives will be amazed to see how all-surface paint and a simple pattern can transform a boring, old jar into a colorful pencil holder. The chevron pattern gives a slightly rustic look to your jar.
Homemade Candle Centerpiece!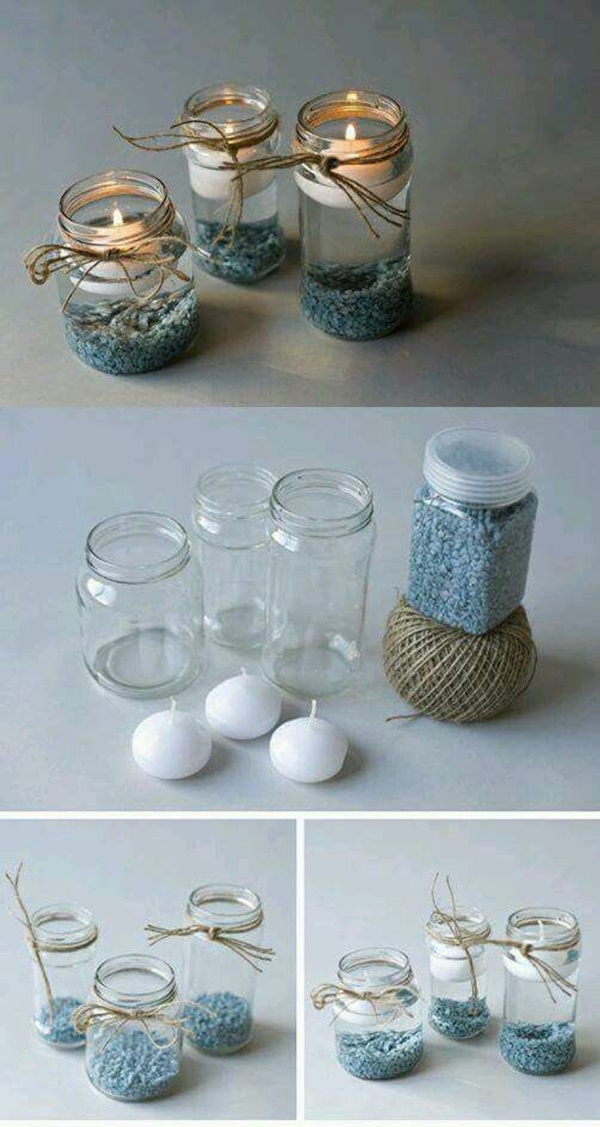 It's time to say goodbye to expensive centerpieces! Take an empty jar and fill it up with some water and pebbles of different shapes, lay some floating candles on top of it and your attractive homemade centerpiece is ready within no time. This piece is an ideal choice for summer parties and weddings.
Display Flowers!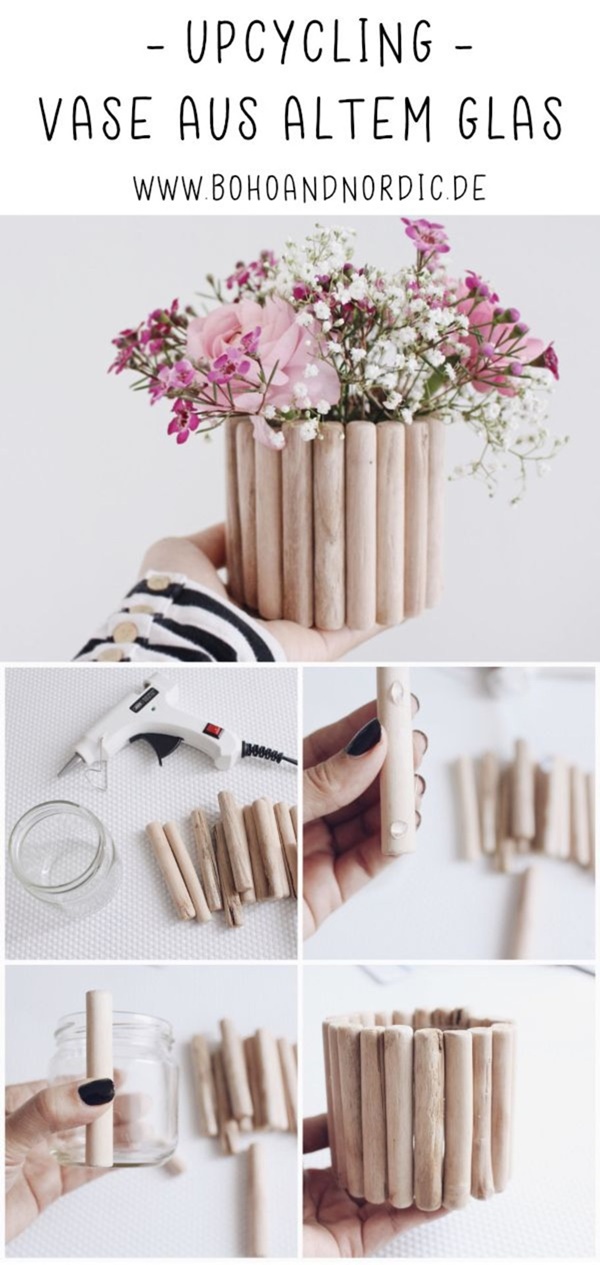 Bringing the outdoor flowers inside to brighten your dull workplace or tabletop proves to be another awesome way to upcycle old jars. Yup, there's nothing prettier than colorful flowers placed in a large chocolate jar. To give it a beautiful look, just add a few pieces of lace and tie a ribbon around it. For a lovely window display, you can line up three-four jars together.
Candle Holders!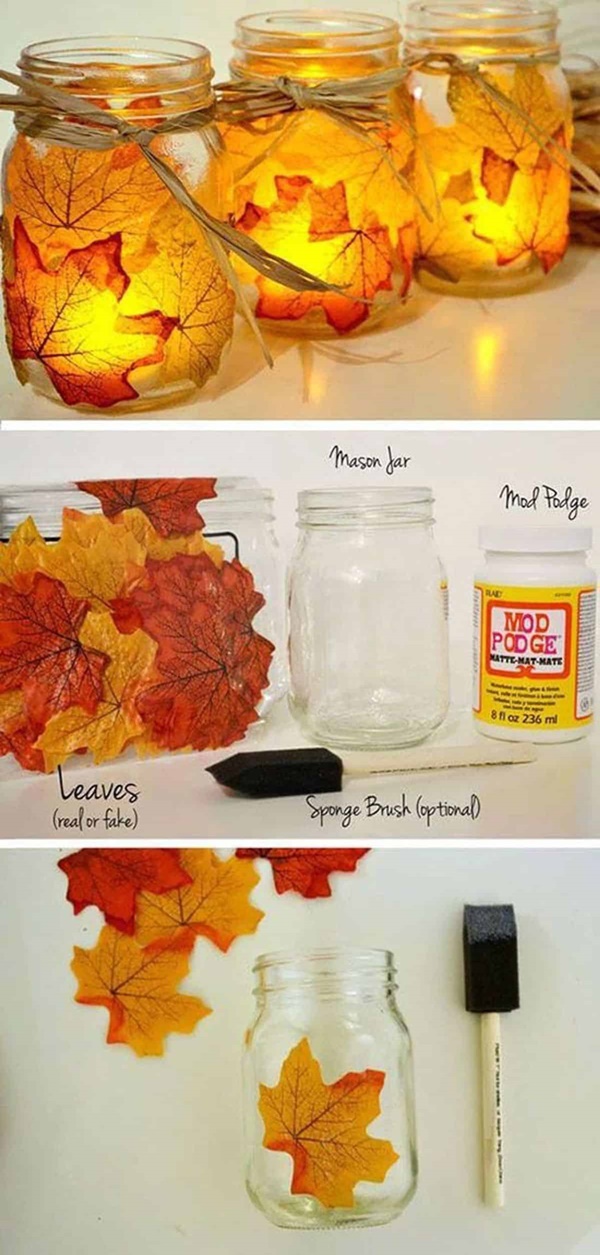 Love candles? Here's what you can do with empty old jars. Upcycle a mason jar into a candle holder by filing it up with dry sand, sea salt flakes or small pebbles and then place a long tapered candle in each. If you've never made your own candle holder, give it a must try and it's an ideal option for gift giving or party favors.
You can take inspiration from these Cool DIY Keys and Mail Organizing Ideas and make some for yourself. Have a look-
Soap Dispenser!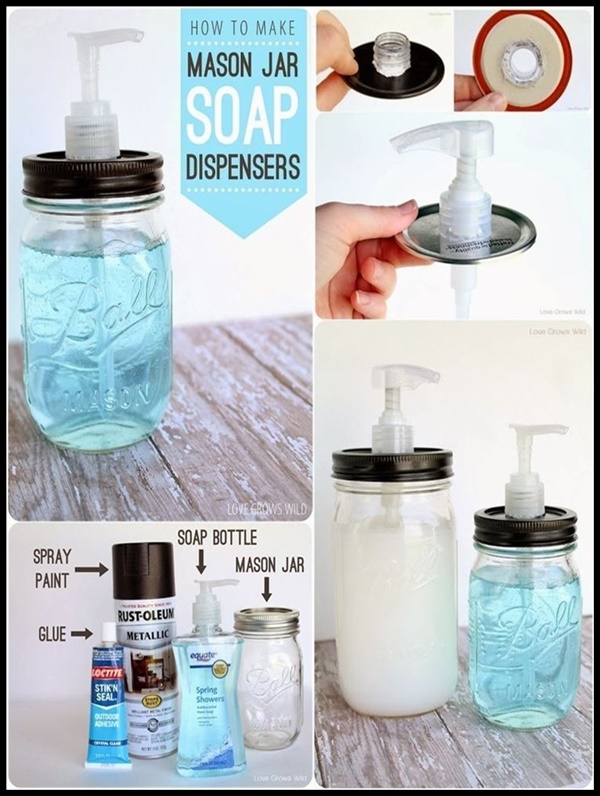 If you are looking for a perfect way to tweak your living space with minimal costs and materials, you can easily turn pickle jar into soap dispenser by decorating it with plastic ornaments and do spray paint on it for a beautiful effect. This kind of soap dispenser is a nice way to compliment your bathroom tiling or kitchen appliances.
Storage box for herbs and spices!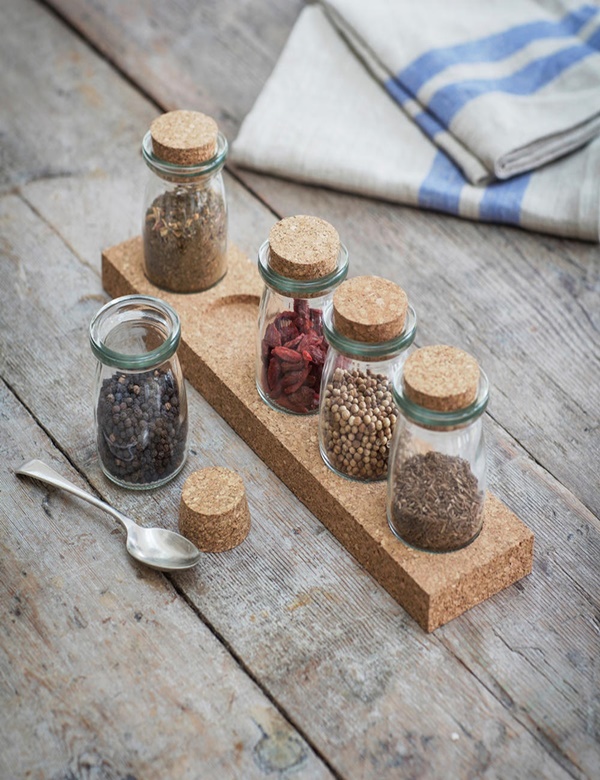 If you are left with few packets of spices in your cupboard and looking for a proper space to keep them safely, simply decant them into old empty jars. In this way, they're easy to recognize, won't spill and look pretty nice displayed on a kitchen shelf.
Cookie Jar!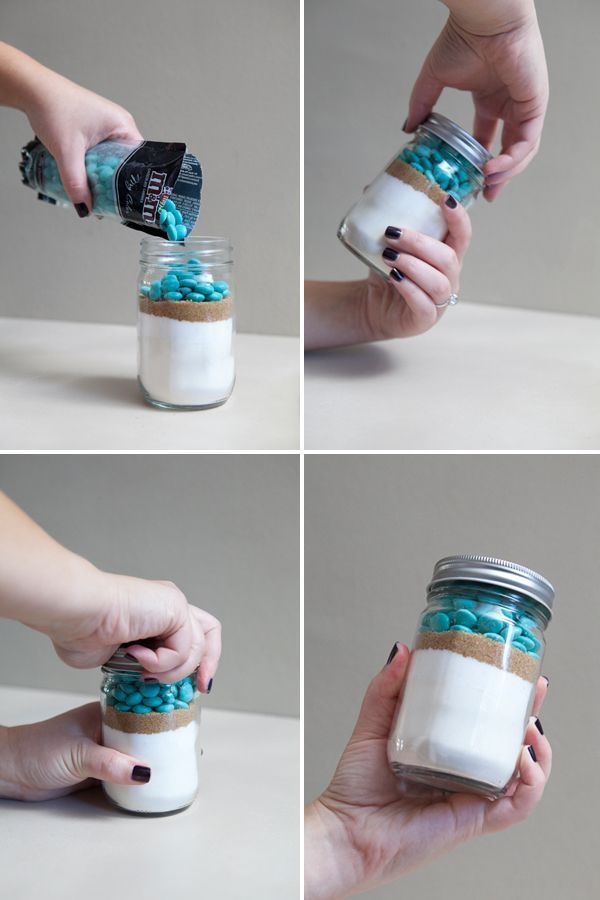 Forget using new plastic jars to store cookies – old empty jars are still an all-time favorite and loved by our grannies, right! When you've unexpected guests at your home, this airtight cookie container will keep your biscuits fresh and look pretty cool in a presentation. Alternatively, if you love to gift homemade cookies to your loved ones, then present them in a beautiful jar as it seems to be an easiest and awesome way to upcycle old jars.
If you find yourself in the latter category, this is the place for you. Although we use eco-friendly disposable cups for coffee, we could use it in a variety of other things in order to eliminate the use of plastic to a significant extent. By using these nature-friendly cups transformed into smart Disposable Eco-Friendly Coffee Cup Craft Ideas you can not only make our place beautiful but also do your little bit that ensures a better future for the generations to come.
Fancy Apothecary Jars!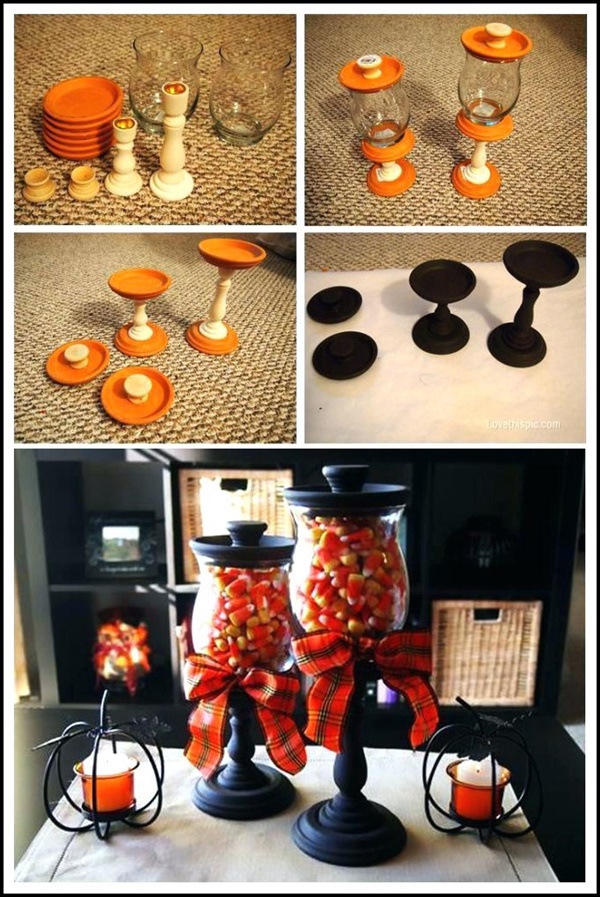 Are you tired of going out and buying fancy canisters for your kitchen? Just try this, it works! Clean out an empty pasta jar and remove the label for better appearance. Then, glue a funky knob on top of it, paint the lid and knob with bold colors. And, they are ready to use as storage jars in the kitchen.
Birthday Cake in a Jar!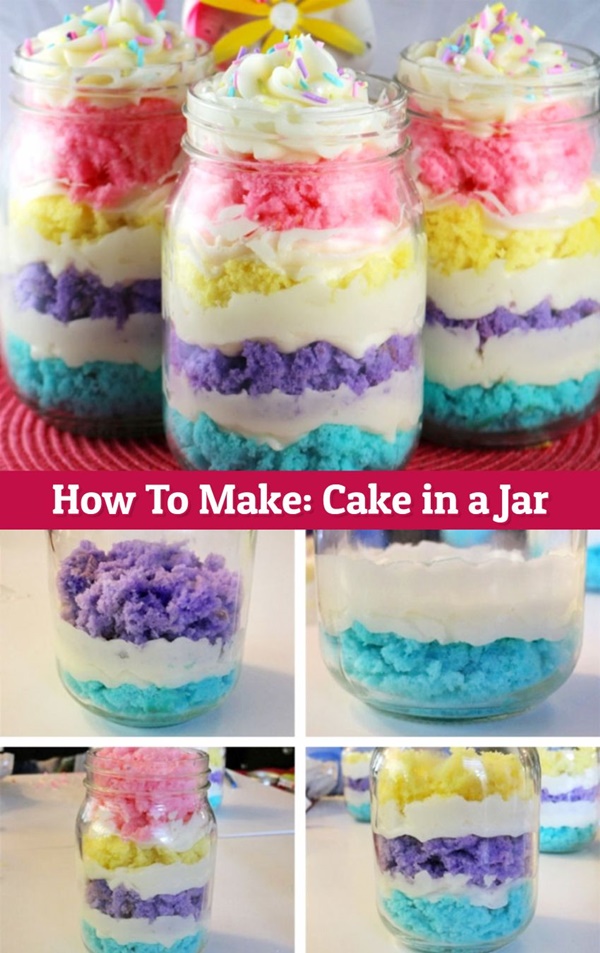 This is a very creative idea, especially if you do not have enough time to make a proper cake. Instead of buying a baked cake from outside for your loved one, make them feel special by preparing your own cake instantly in a jar by adding a packet of cake mix, sprinkles, and ready-made icing.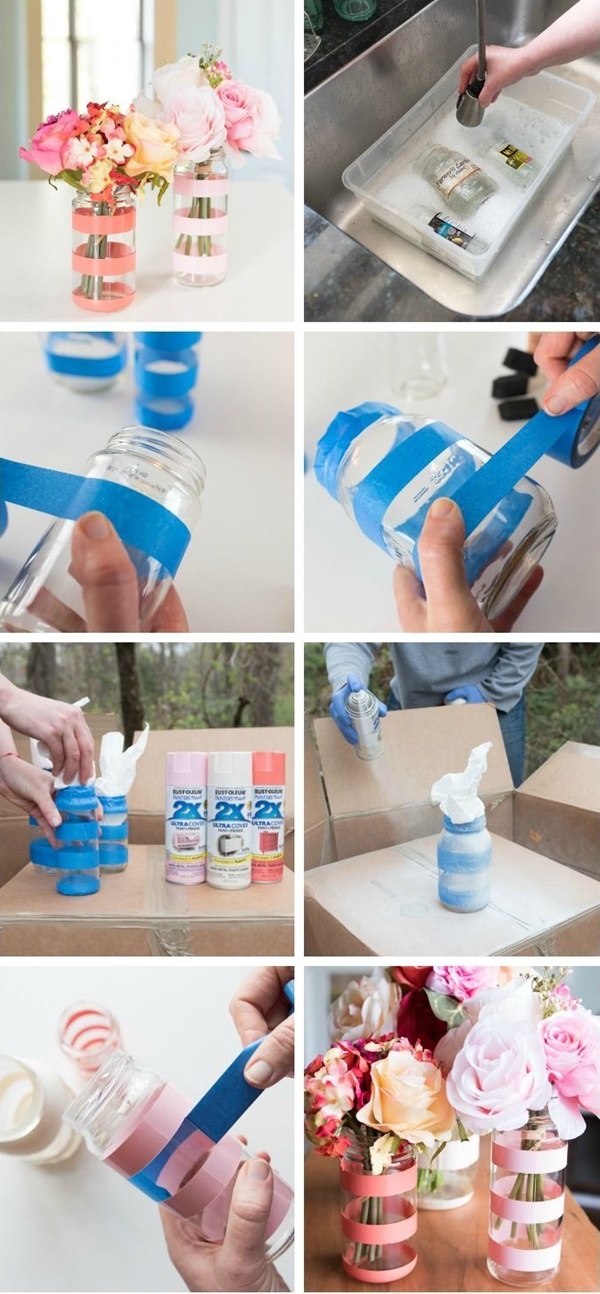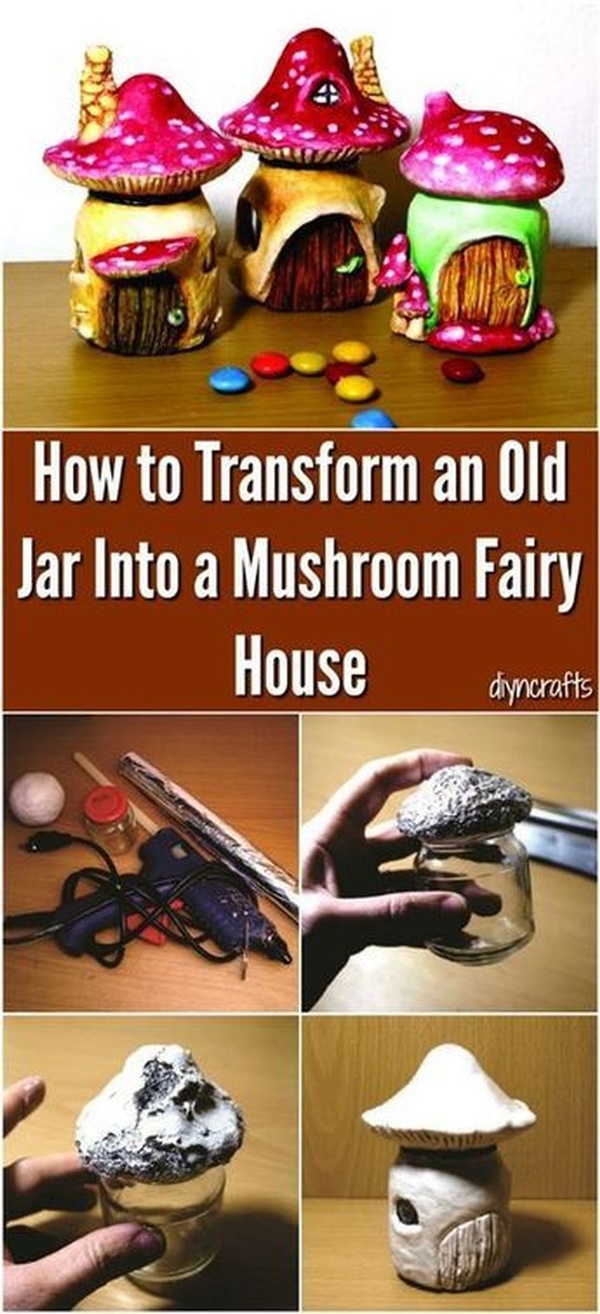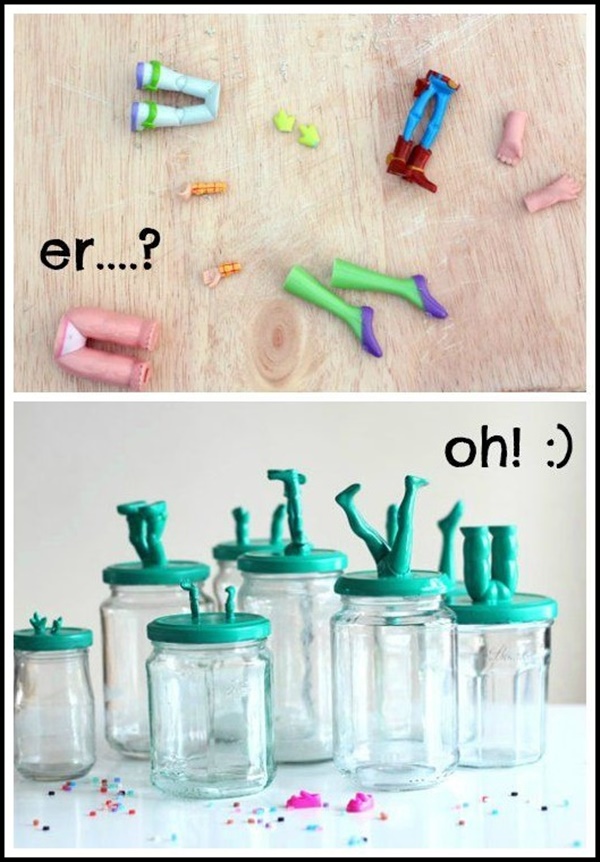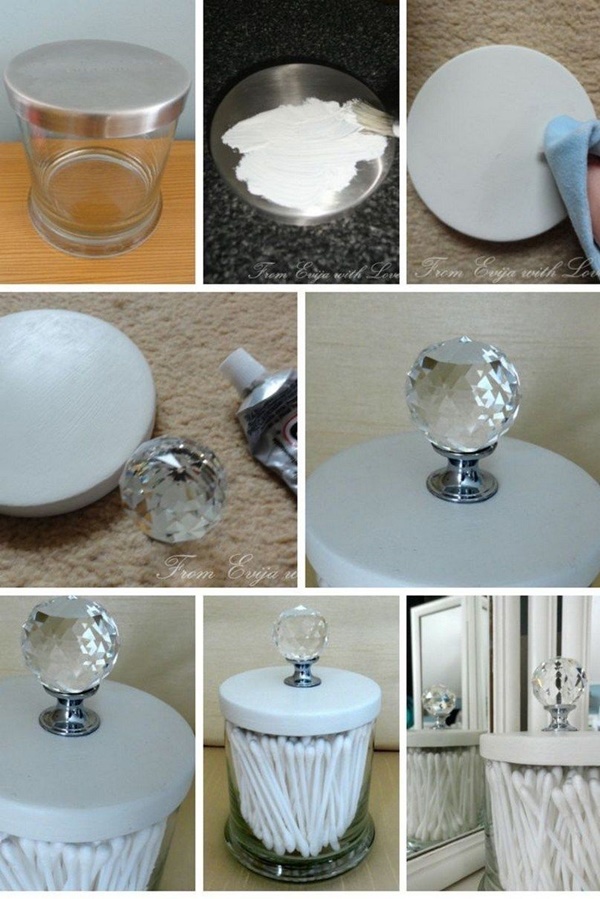 You must know that geometric shapes are the new trend in décor realm and it looks peppy and cool to have them on your walls or in the room. In addition, it is a child's play doing a DIY of it and we are sure you will enjoy your time doing it. Check out these DIY Geometric Sculpture Ideas to Decor Your Home to get inspired and create some of your own.
Now, with these awesome ways to upcycle old jars – we hope you'll be able to add glam to your home's creative and cozy vibe. Because whenever you'll look at these old-fashioned jars, it reminds you of olden-day larders stocked with food items such as – jam, tomatoes, peanut butter, pickles, and spaghetti sauces, but this time it's something unique and lavish.