Time flies like dust and disappears right before your eyes. Your daughter might be a little kitten right now but soon she will become a grown-up firefly. With her every birthday, she will grow, learn and explore this beautiful world with her 'Daddy' by her side. Because we all know, daughters are the favorites of their fathers! It's not like a father doesn't love his son or a mother doesn't love her baby girl, but there is just something unique when it comes to a father-daughter bond. We can't understand it but we can celebrate it. So why don't you celebrate your baby girl's birthday this year with these heart-warming Happy Birthday Daughter Quotes from Father?
Sometimes, in the busyness of life, we often tend to have more conversations with one of our parents, but we should not forget that both are equally important, and both want our time equally. So, here's to some tips on how to strengthen relationships and a few Heartwarming Mother and Father Love Quotes that you might need while expressing the gratitude.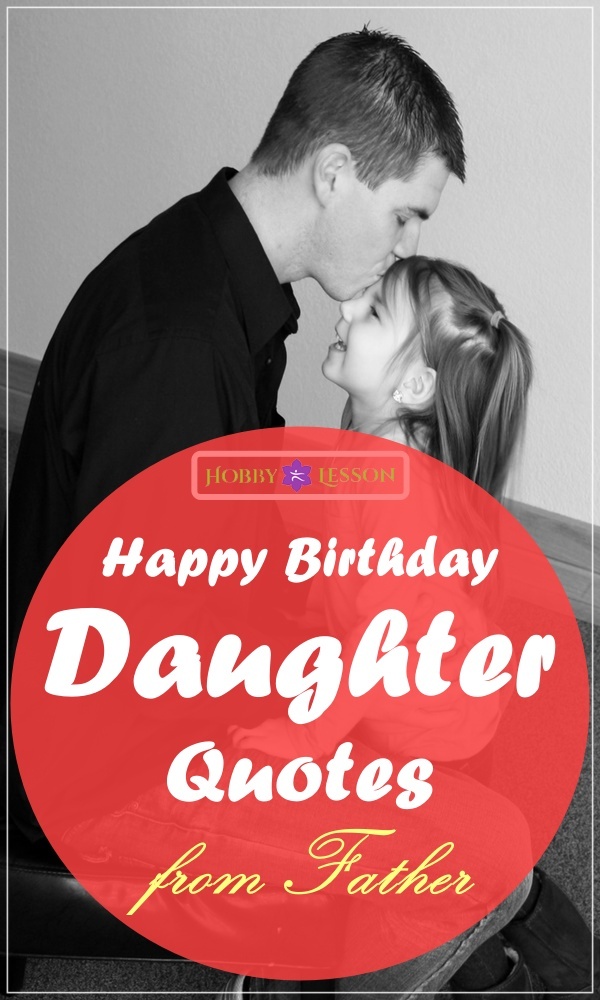 Happy Birthday Daughter Quotes from Father
Every girl looks up to her daddy. In times of trouble, she goes running to her father. Because she knows that 'daddy' can solve everything. He can kill the monsters under her bed and can make her fly with his strong hands wrapped around her. He is the slayer of dragons for her at least until she finds her own Prince Charming. And even then she wishes to have a man who will be good, caring and loving like her father.
Heart Touching Birthday Quotes From Father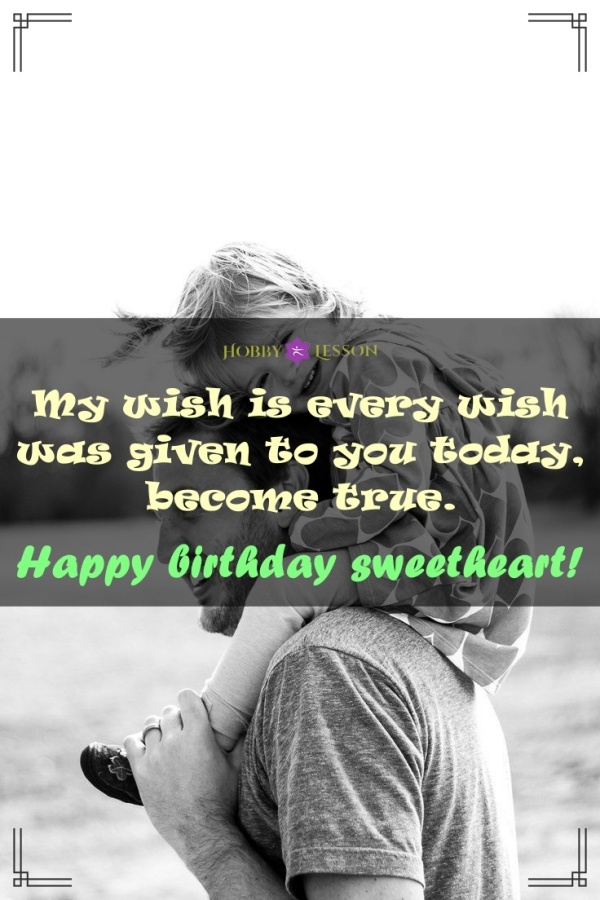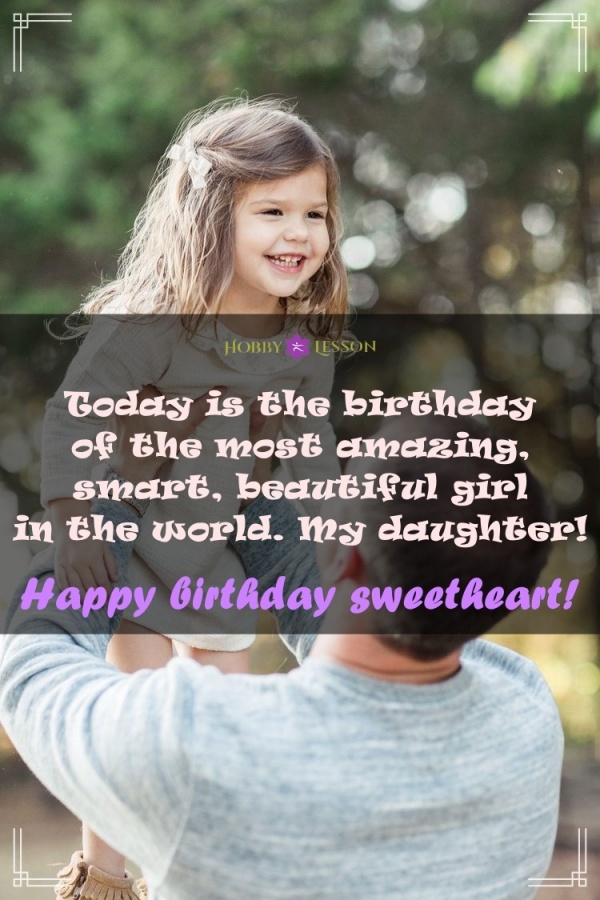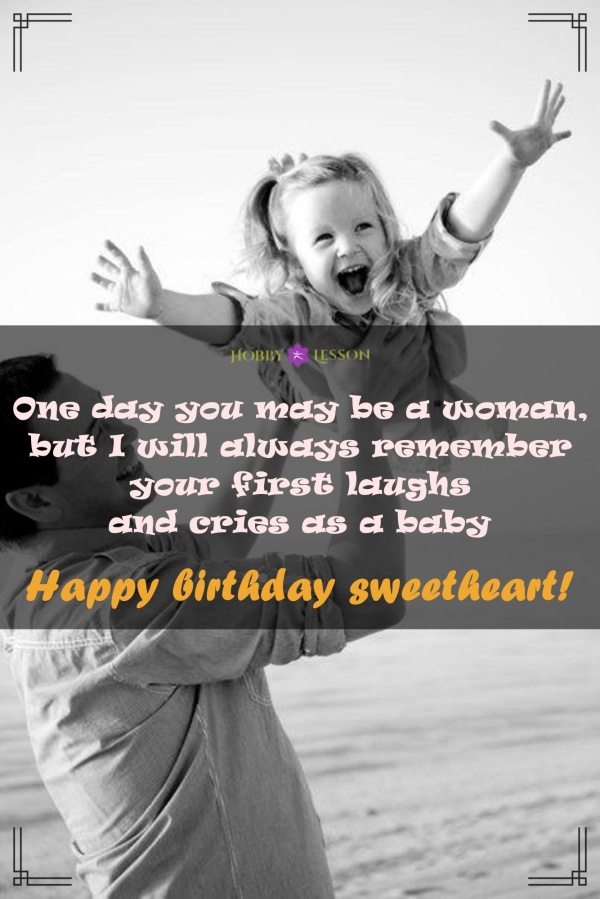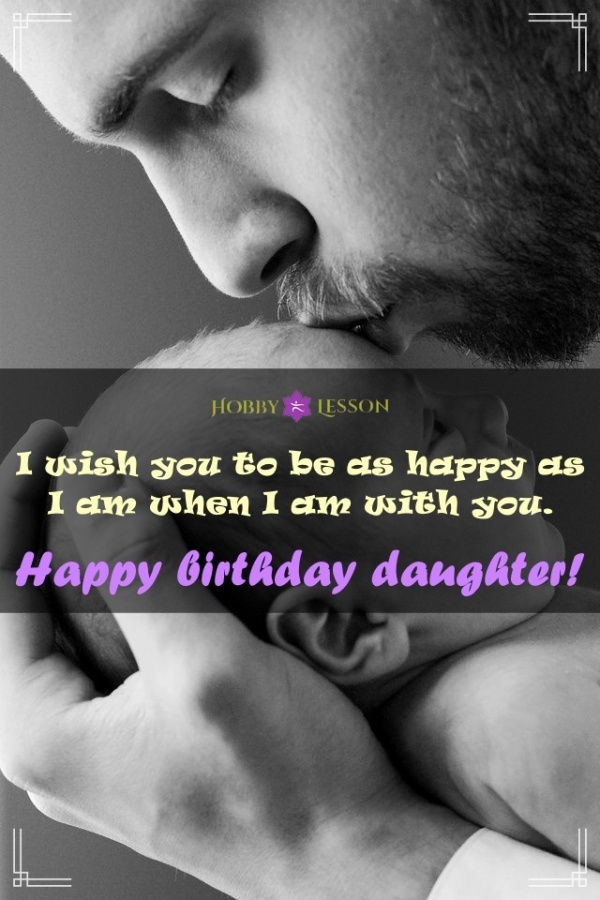 You are the princess and the fairy-tale of my life. Happy birthday my daughter!
Roses are red, violets are blue, I am one proud happy papa, to have a daughter like you! Happy birthday to my daughter!
Daughter, time seems to have flown by. Just the other day you could barely stand, and now I get to watch you run the world! Watching you grow up has been such a joy, and I know that only greatness lies ahead for you. May your birthday be just as spectacular as you are.
Ever since you were a little baby to the day you became a teenage girl, you have always been the love of daddy. Happy birthday.
From the day you first came home from the hospital, you ruled our house like a tiny little tyrant. Now, on your birthday, we get to treat you like the queen you are. Happy birthday from your loyal slave a.k.a. your daddy!
Euripides said, "To a father growing old, nothing is dearer than a daughter." And he was right. You're a blessing in my life and bring me so much joy. Many congratulations on your birthday.
Sometimes I may scold you, I may also get angry. Sometimes I might nag you, I may even be grumpy. But no matter what I do, or how annoying I may seem… all I want is for you, to live all your dreams.
Sometimes I wish I could keep you as a baby girl. It's hard seeing you grow up so fast. But such is life. Happy Birthday my daughter. You'll always have my love.
You are loved for the little girl you were, for the special woman you are and for the precious daughter you will always be. Have a wonderful birthday!
There are three women in my life. My mother, your mother and you, but it seems you're already taking the front role. Your mother won't love to hear that though. Happy Birthday my angel!
Raising a daughter for a father can be an absolute pleasure as well as a reason for him to get grey in his hair sooner rather than later. It's the story of every father's life – he loves his daughter but worries about her too. And let's not even come to the point where she will be a teenager. A man just might go bald!
Here we are present some cute brother and sister quotes and sayings will make you call your sibling right away and vent out your childhood memories.
Cute And Funny Father-Daughter Quotes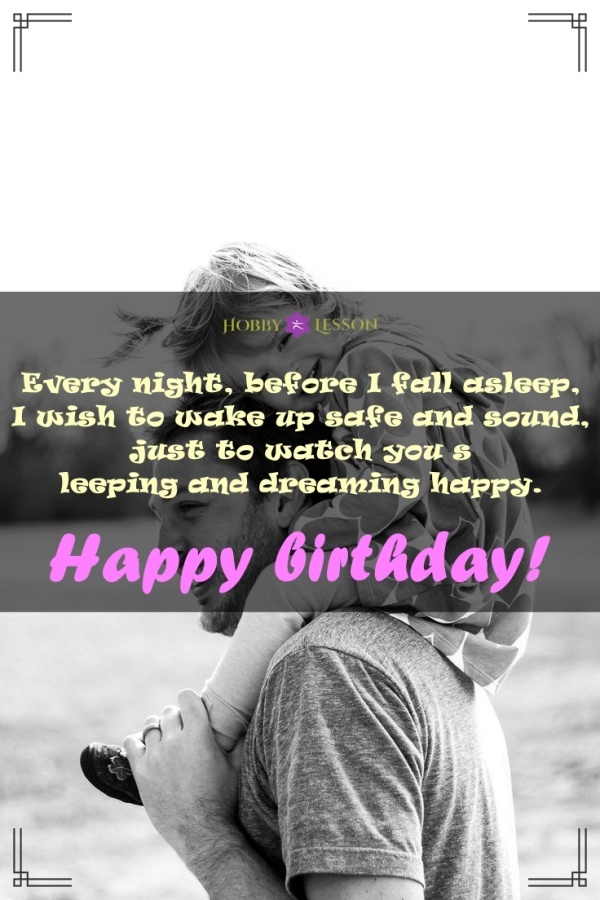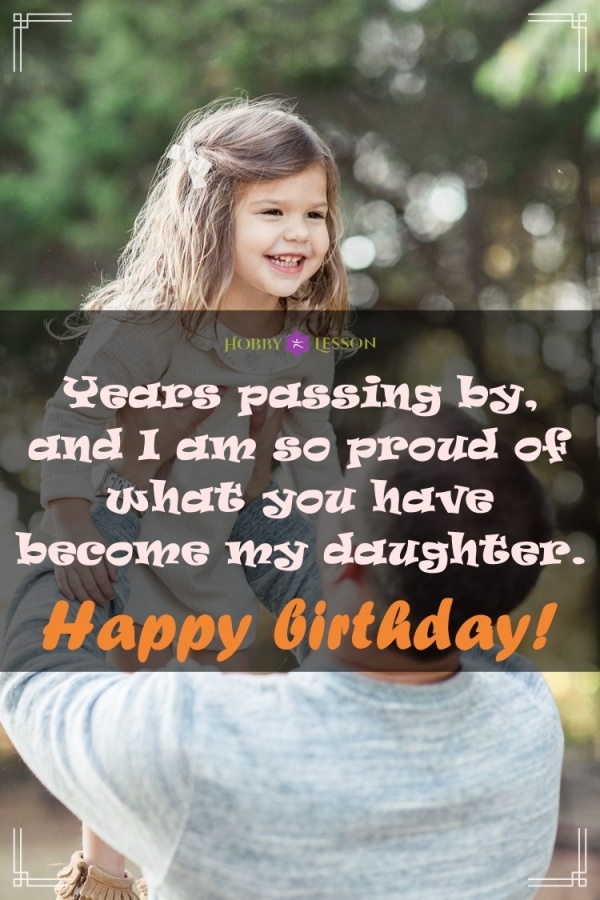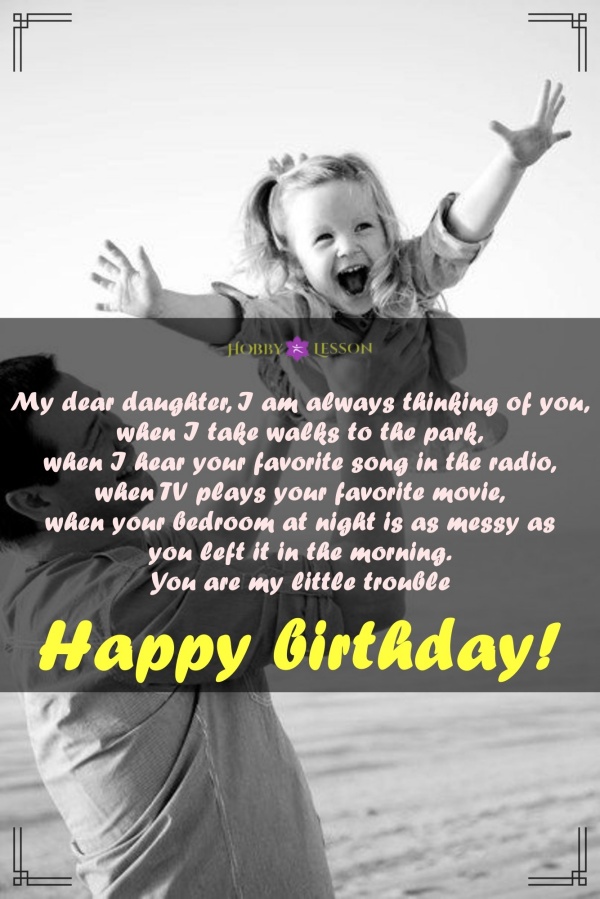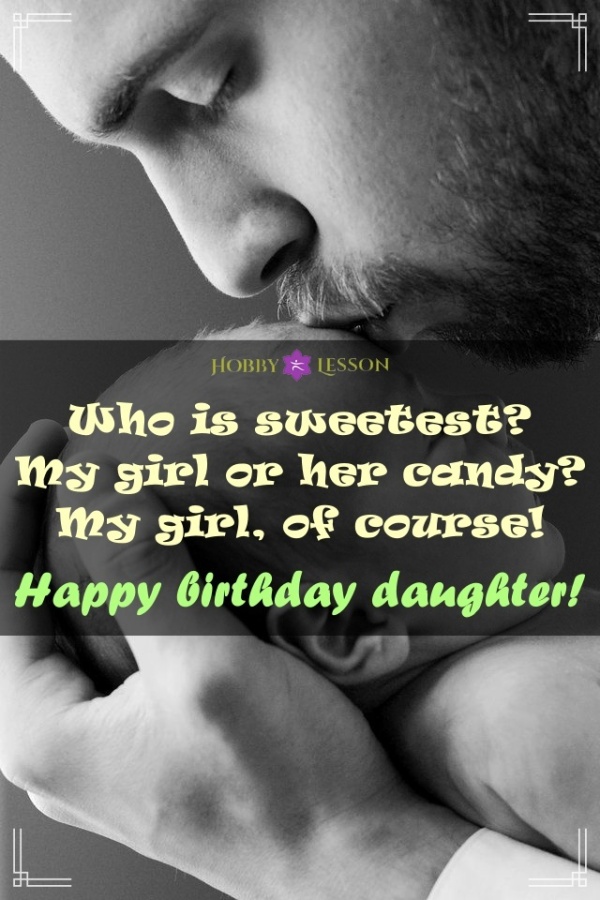 Every night, before I fall asleep, I wish to wake up safe and sound, just to watch you sleeping and dreaming happily. Happy birthday!
When you're hurt, I'm hurt. When you're happy, I'm happy. When you're broke, go find a job. Happy birthday, princess!
One day you may be a woman, but I will always remember your first laughs and cries as a baby. Happy birthday, sweetheart!
Happy birthday to you, you are wonderful it's true, make your bed now and take the trash out, and don't forget the dishes too!
Daughter, you have grown into such an amazing woman. You must have gotten that from me! Thank you for making it so easy to be proud of you. Happy birthday, my angel!
My little girl hates to be asked about her age, so I will shut up. Happy Birthday, honey.
To my daughter on her birthday: Forget about the past, you can't change it. Forget about the future, you can't predict it. Forget about the present, I didn't get you one.
A little girl giggles when she is denied an ice-cream by her mother. She knows daddy will get her some later. Let's have lots of ice-cream on your birthday, baby girl!
Happy Birthday to the girl who stole my heart, and who has kept it all these years. Don't worry about returning it; it's happy where it is!
You are stubborn, muddled, clumsy and a little monster sometimes but in my view, these are the specification of the perfect beauty. Happy Birthday, my love, my daughter.
This journey is never easy but you can make it smoother and easier for both of you by being there for her. She might do something to upset you or sometimes you won't agree with her. But she is your little girl and she will always need you. It might not seem like it but she needs you to be involved in her life. So do get involved in her hobbies and interests. She needs you to be a great husband to your wife because that is the example she will want to mirror in her own life.
Here we are giving you some Funeral Quotes For A Loved Ones.
Loving Birthday Quotes For Daughter From Daddy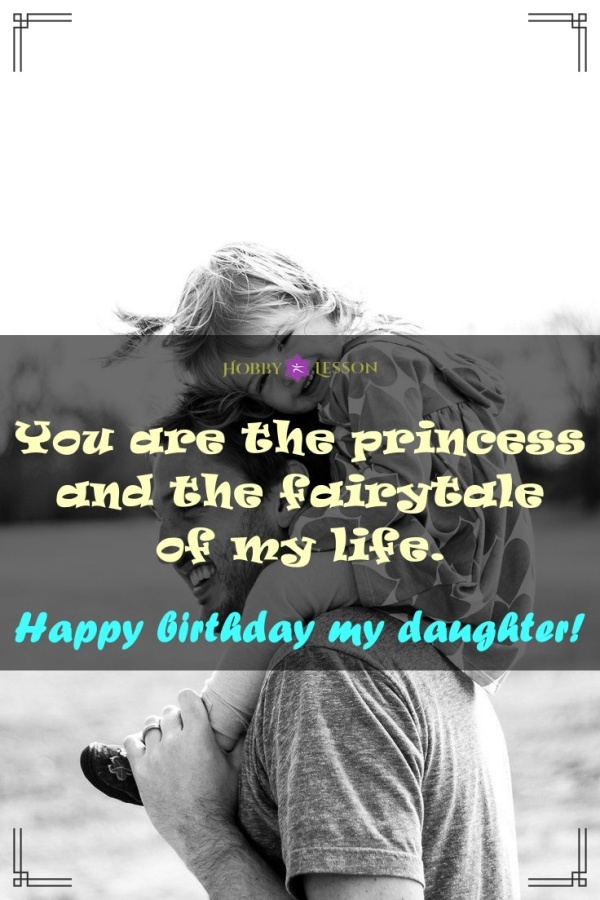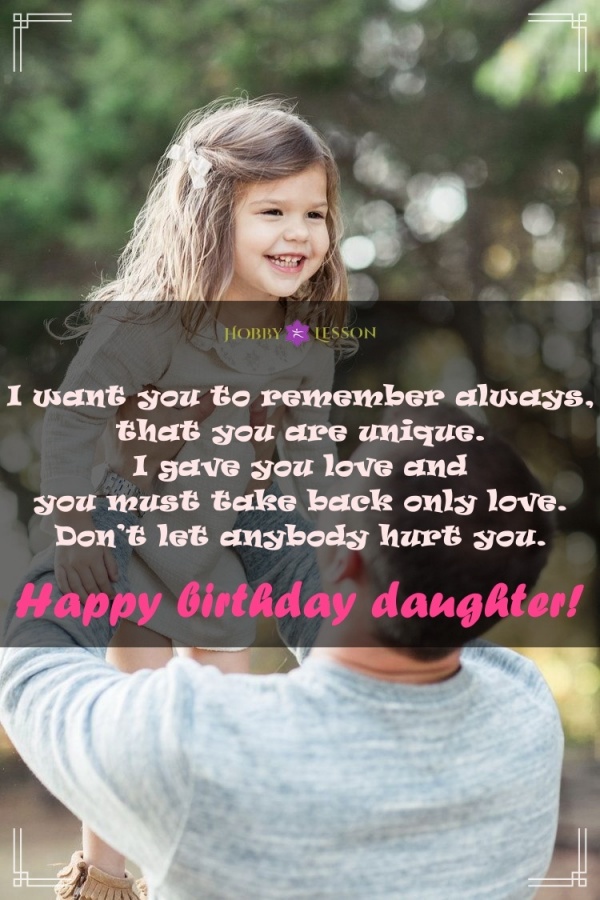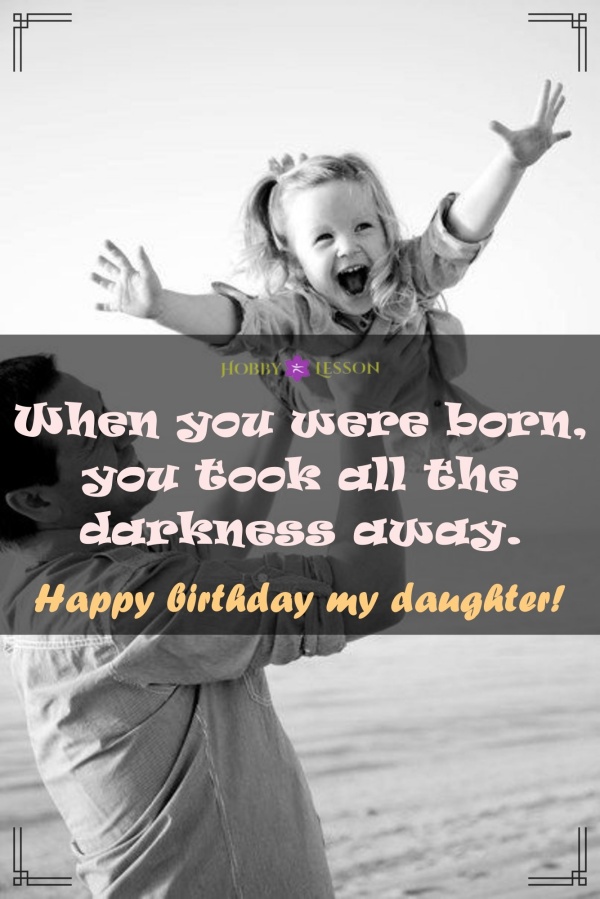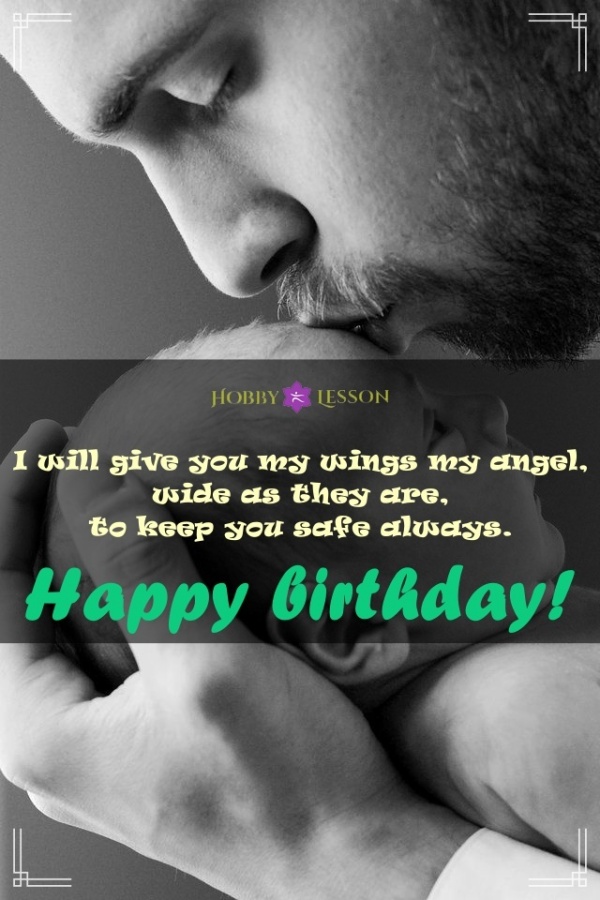 Every year this day, the same scenery. I can't stop thinking of that really first moment I met you. You gave meaning to our lives. Happy birthday my daughter!
Of all the presents I have ever been given in my lifetime you were the most beautiful gift I have ever received. Your presence in my life has added nothing but value and joy to it.
As long as I see respect in your eyes, my life seems like the most beautiful prize. As long as I can feel warmth in your hugs, everything else seems cozy and snug. Happy birthday.
In the world of copycats, be yourself. In a lifetime of fails, find a silver lining. You are a force to be reckoned with, and I am beyond proud to call you my daughter! Happy Birthday.
I hope you know that you will never be too old to come home and be pampered like a princess. Too embarrassed, yes, but never too old! May your birthday be filled with lots of indulging in goodies this year.
From little steps when you were young, I wish and believe that you could take that big step, a leap, which would help you achieve your dreams.
Jump for joy! It's the birthday celebration of our one and only peanut! Have a wonderful birthday, sweetie!
The most beautiful flower of the world does not belong to an exotic tropical forest or remote grassland… it belongs to the family and it is my daughter. Happy birthday.
From a father to a daughter, I know that I won't be happy when you bring a boy to this house but at least I get to play a part in this. Happy Birthday baby girl.
Just like a cherished memory, you have become even sweeter and lovelier each day. Happy birthday my sweet darling!
A daughter needs her father's support no matter how old she is. Sometimes her decisions won't make you happy but know that she will seek your approval. So support her at such times. Become the confidante that she needs you to be. This doesn't mean that you have to agree with all her choices if you think they are wrong. At such times, make her understand your stance and at the same time make sure she knows that you don't doubt her strength either. She knows that she has your love but she needs your respect too. So respect her when she comes to you with her secrets. It takes a lot of courage for a girl to open up to her father.
Here we are giving you some Happy Birthday Daughter Quotes From a Mother.
Quotes For Daughter From Father That Will Melt Your Heart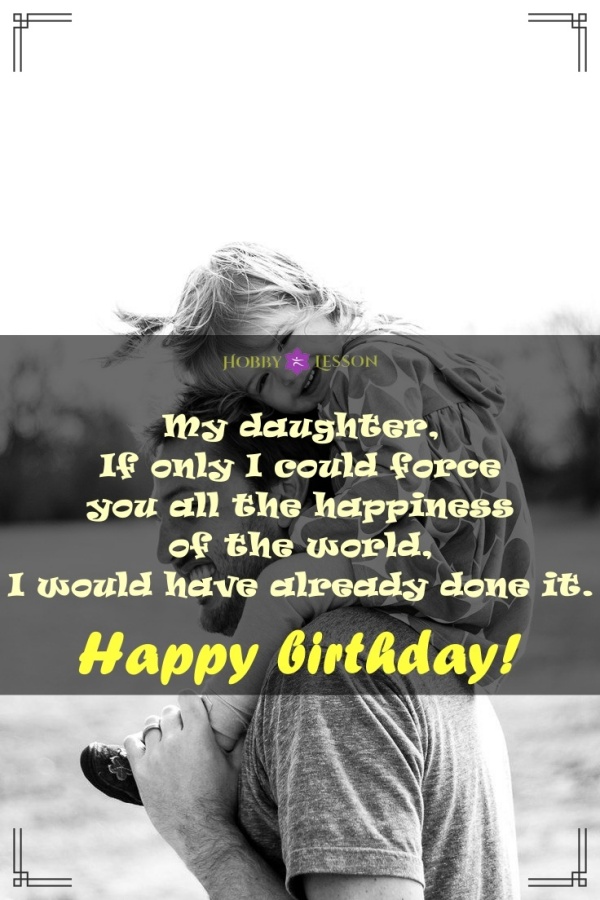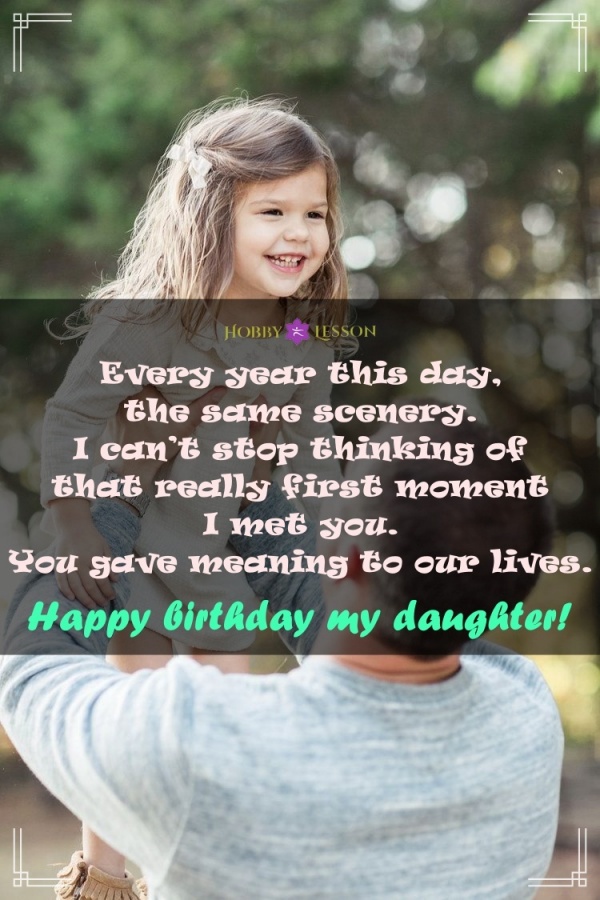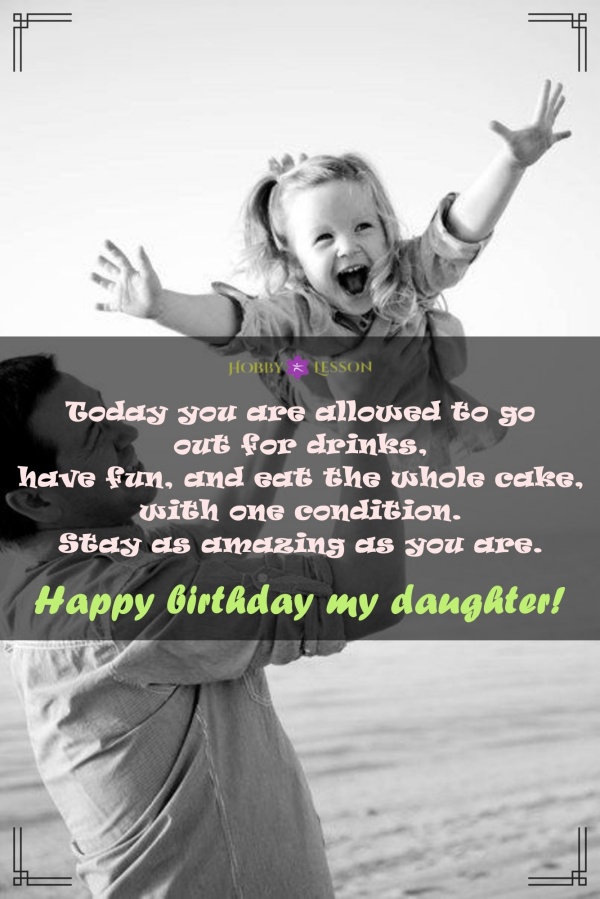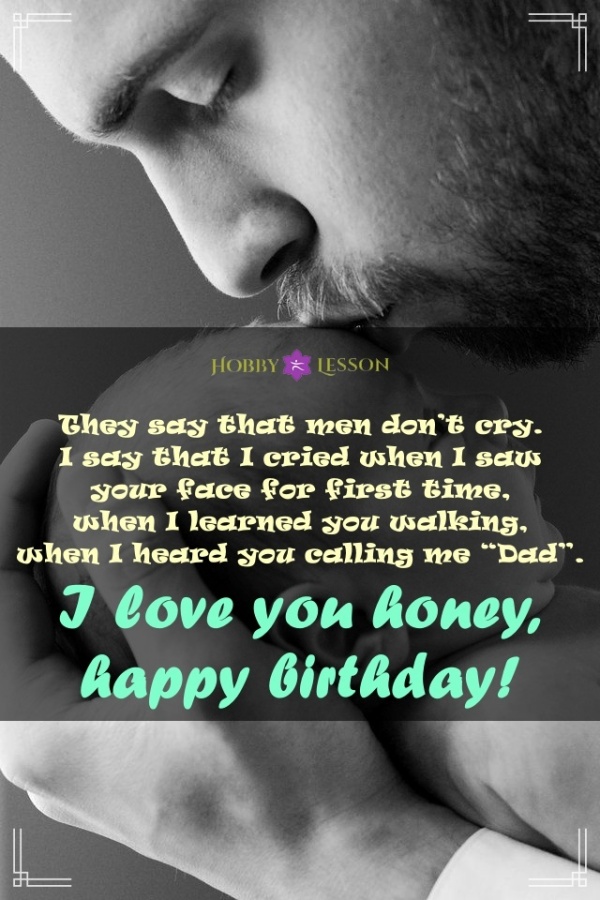 I want you to remember always, that you are unique. I gave you love and you must take back only love. Don't let anybody hurt you. Happy birthday daughter!
As you grow up, make sure you have more dreams than memories, more opportunities than chances, more hard work than luck, and more friends than acquaintances. May you have the very best in life. Happy Birthday, my dear daughter!
I never knew I could love something so tiny so much, but the day you came into my life I was overwhelmed by all the love I had for you. Thank you for showing me how wonderful being a parent is. Happy birthday to my darling daughter!
I really don't know what great things I have done in the past life to deserve such a wonderful daughter like you. Whatever it was, it must have been so incredible for I was given the best daughter in the world. Wonderful birthday my little darling!
"The laugh of a daughter is the favorite symphony of a father." May your birthday be filled with lots of laughter, and your life be full of continued joy.
To my daughter… our relationship has had its share of ups and downs, but the best part is that hugs always follow frowns. Happy birthday.
Linda Weaver Clarke said, "If daughters couldn't soften a man, then nothing would." And you've certainly brought out my soft-side! Happy Birthday, sweetie.
Sure, you are my daughter. However, this is not the only title that perfectly describes you in my life. You are my best friend and the love of my life. Thank you for your undying love, unending care, and your amazing intelligence and humor! Love you lots and lots, best birthday!
Get ready to be toothless, if not because you're getting old, it will be as you love birthday candies. Happy birthday little girl.
Having a daughter is truly a gift from God. This also means seeing a thousand rainbows each day and a thousand more reasons to smile every day! Best birthday to you my dear daughter!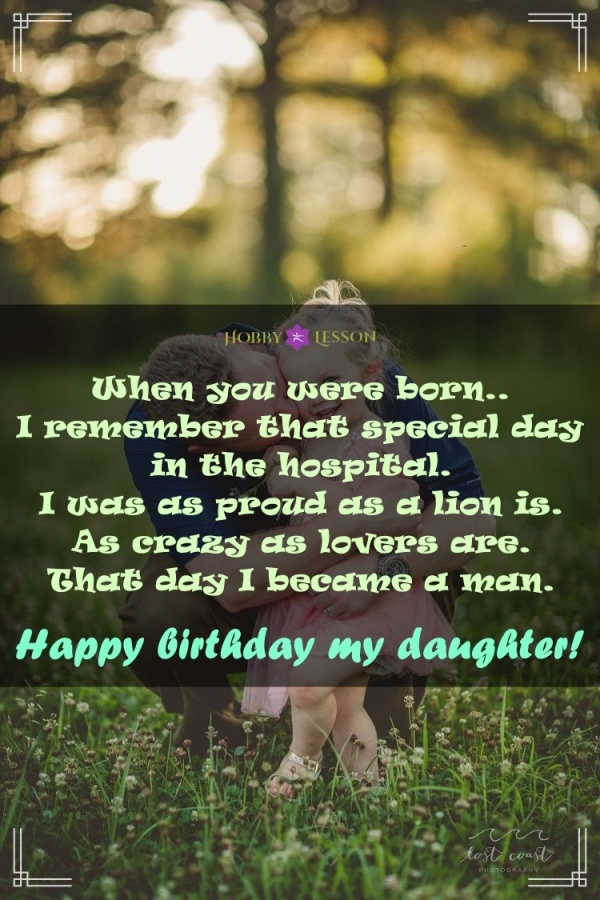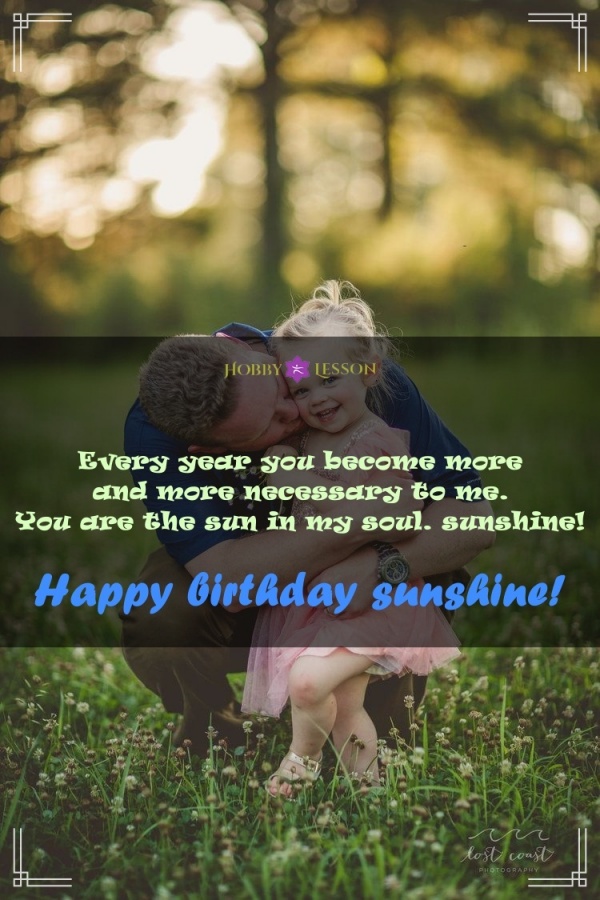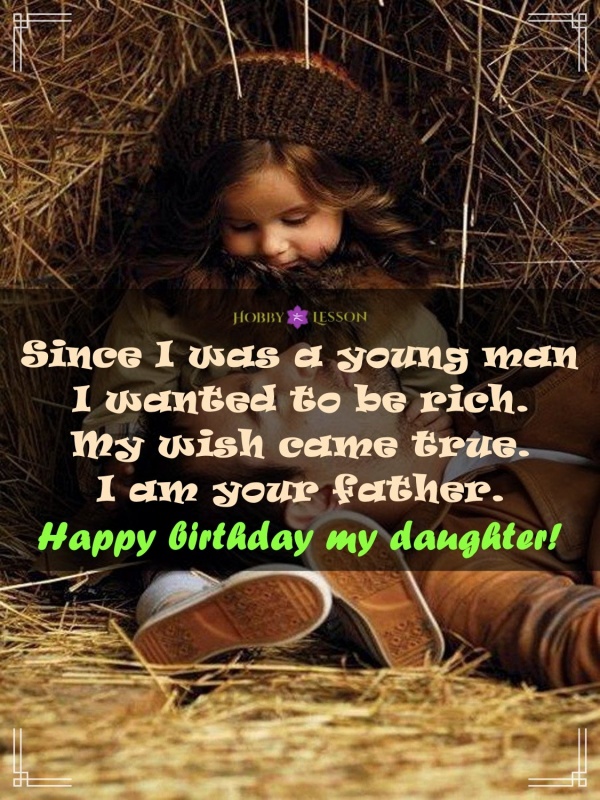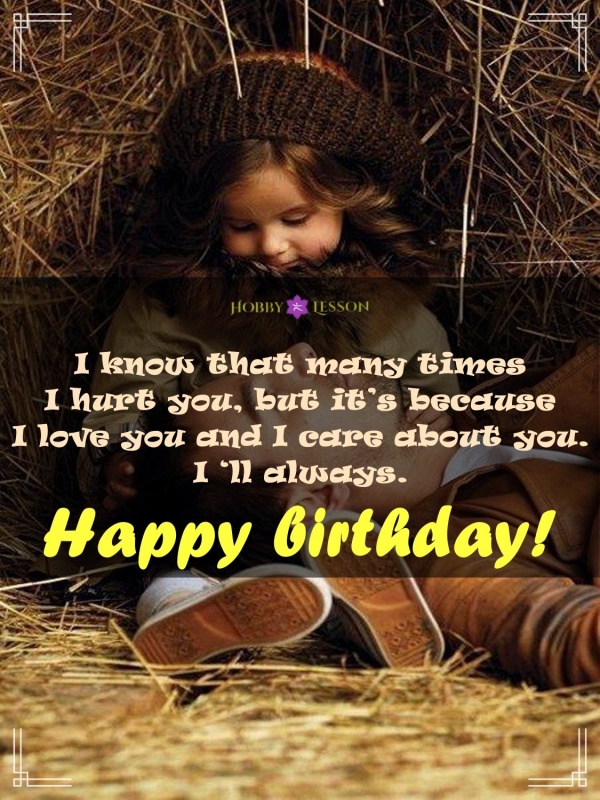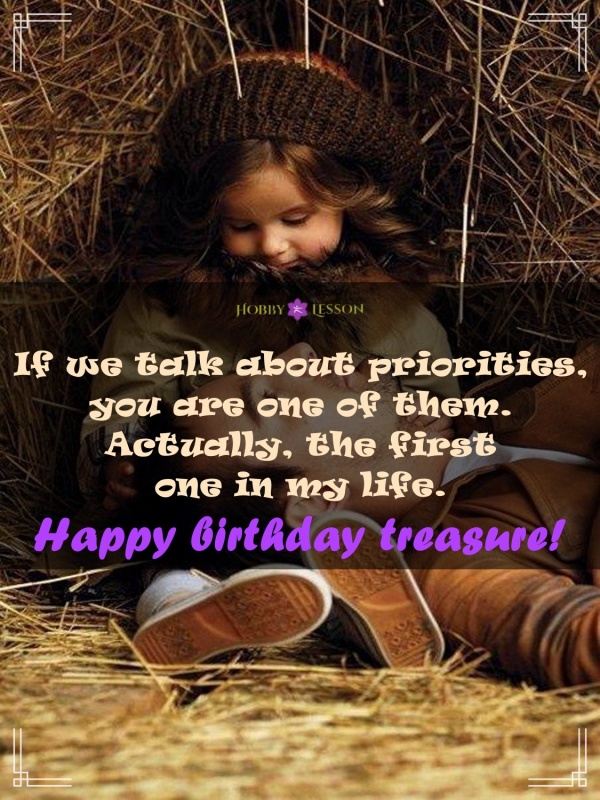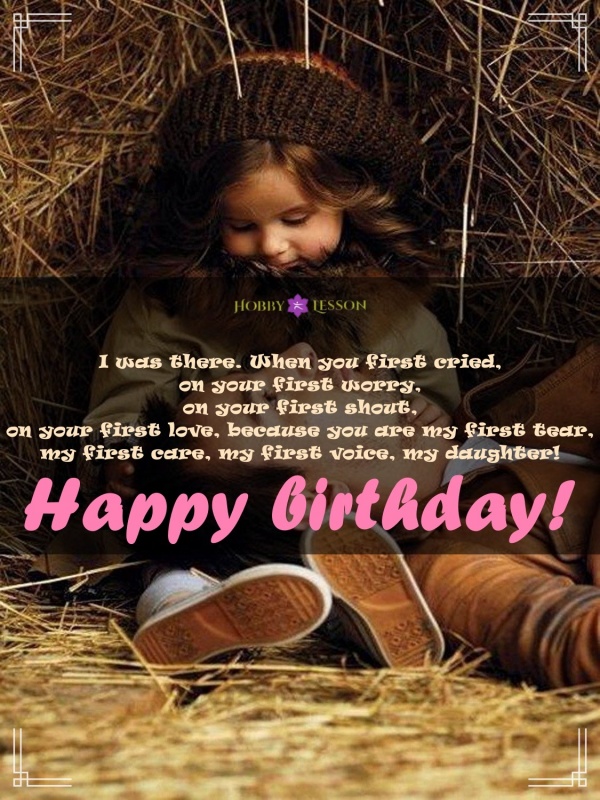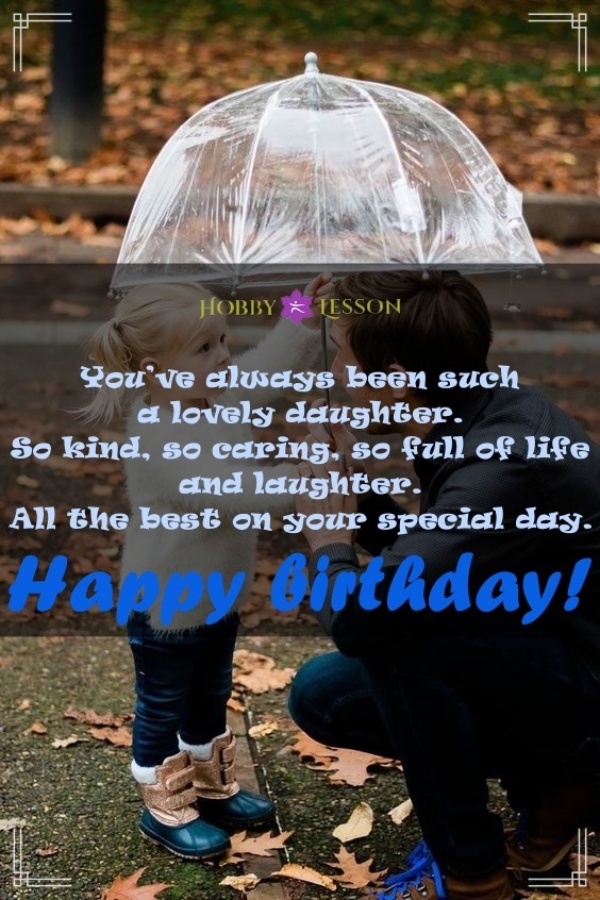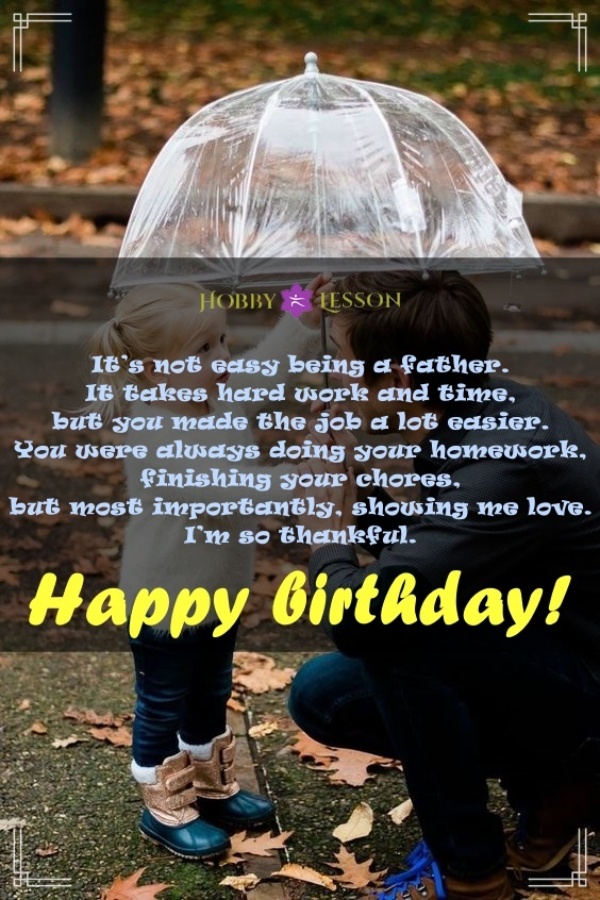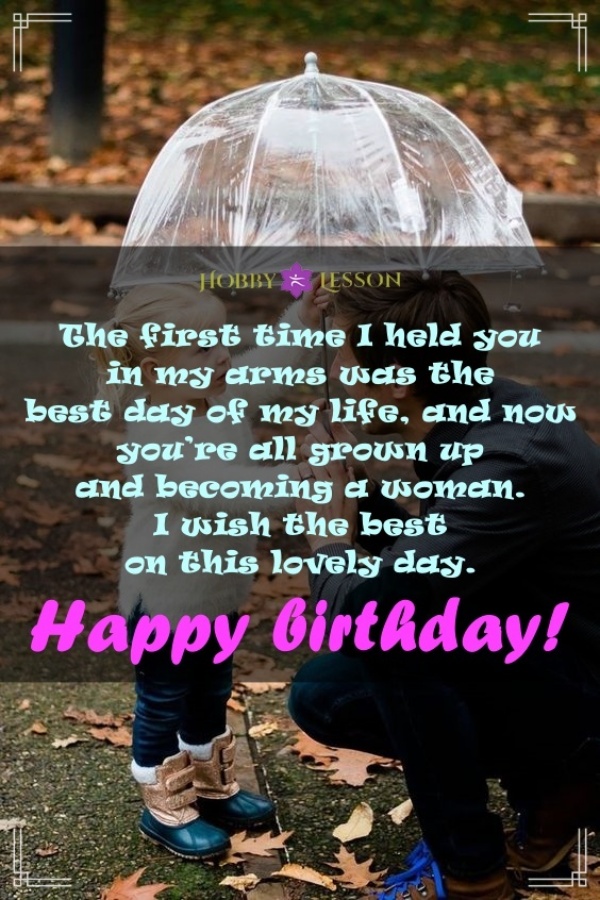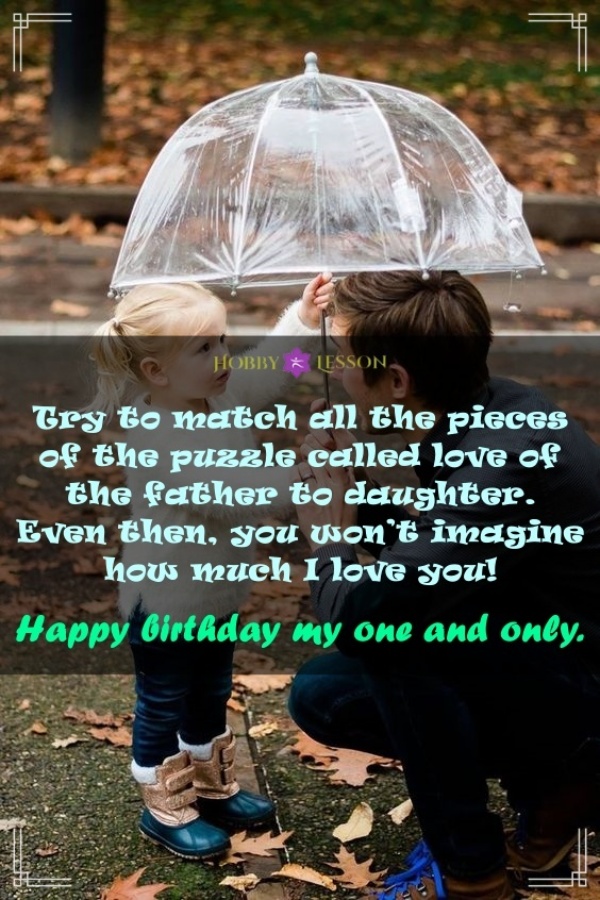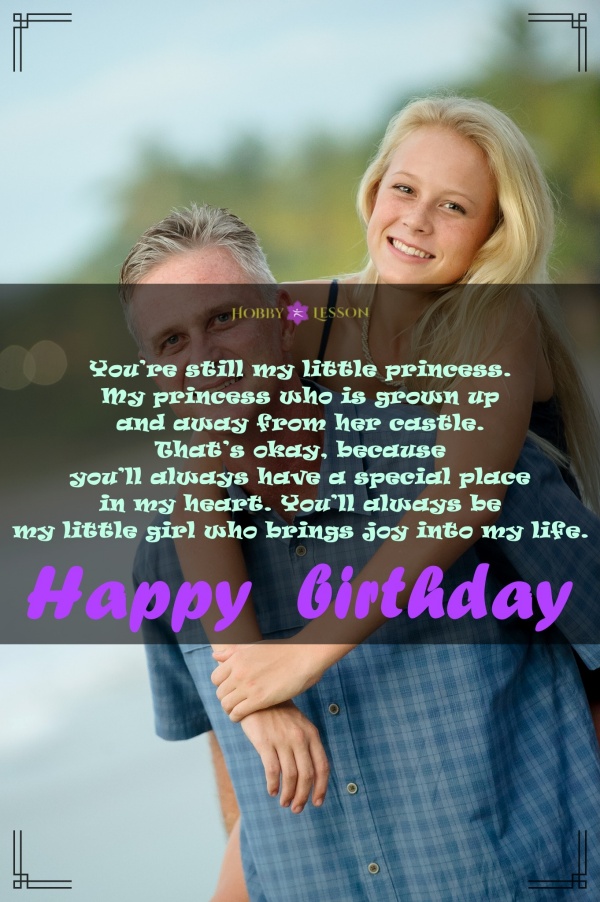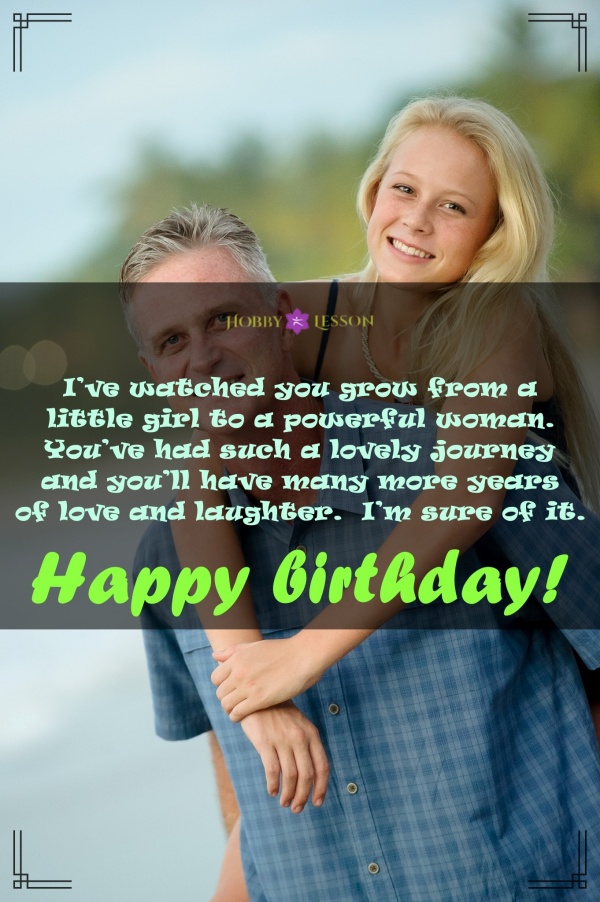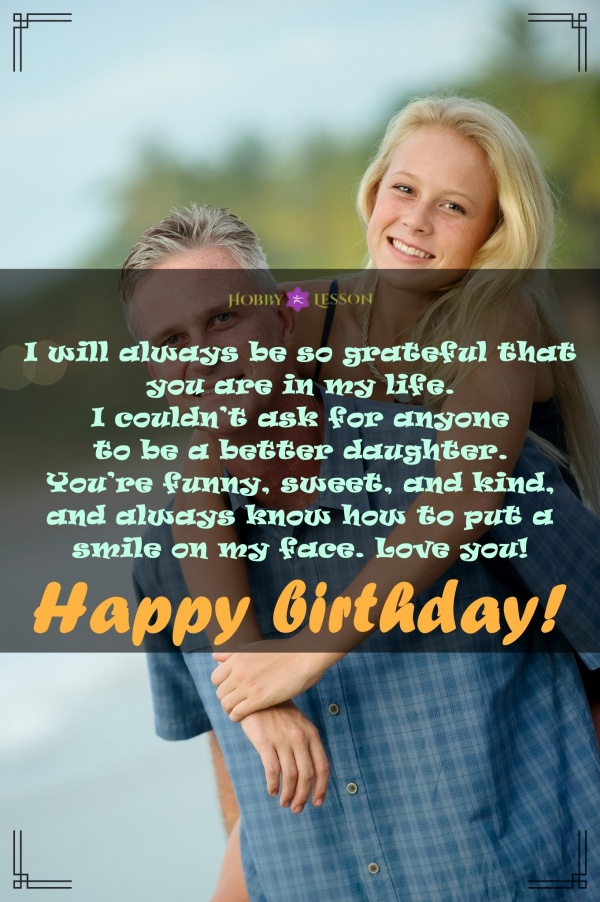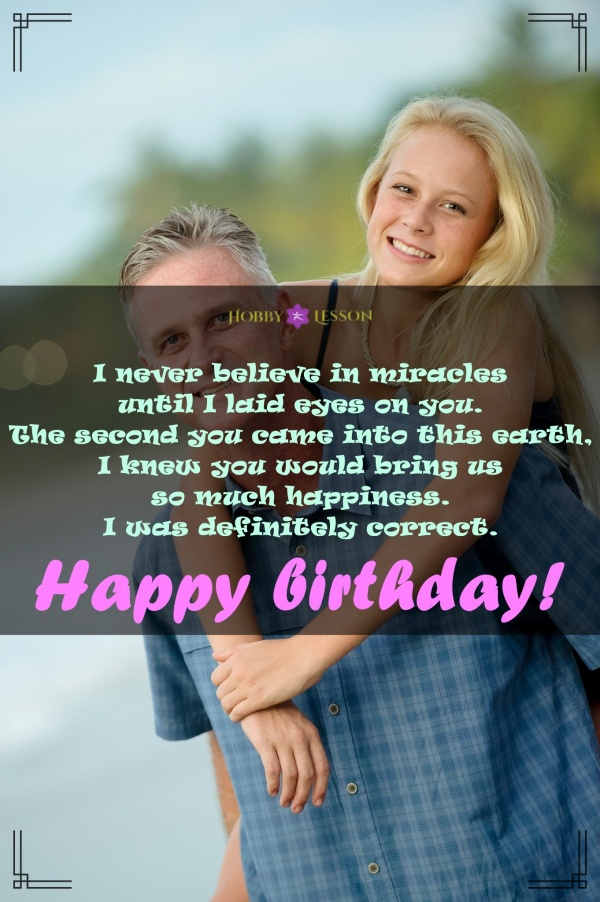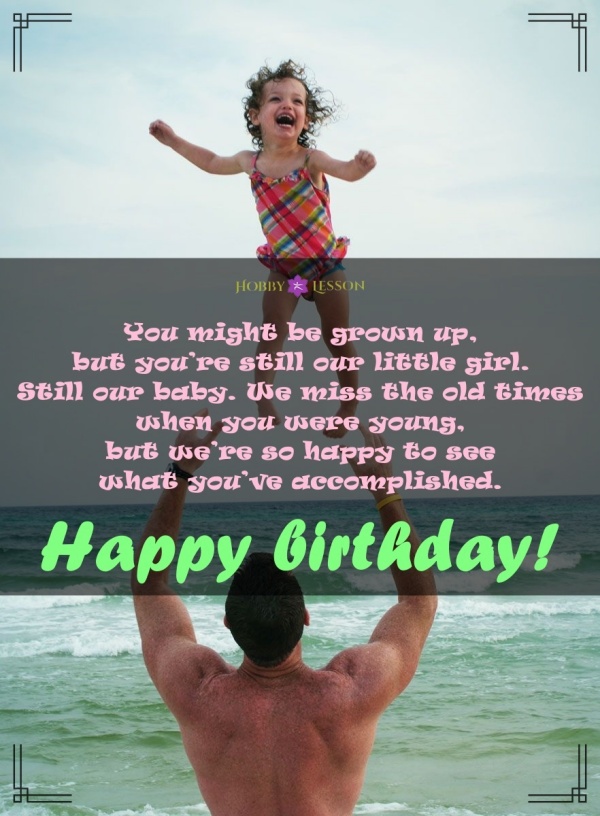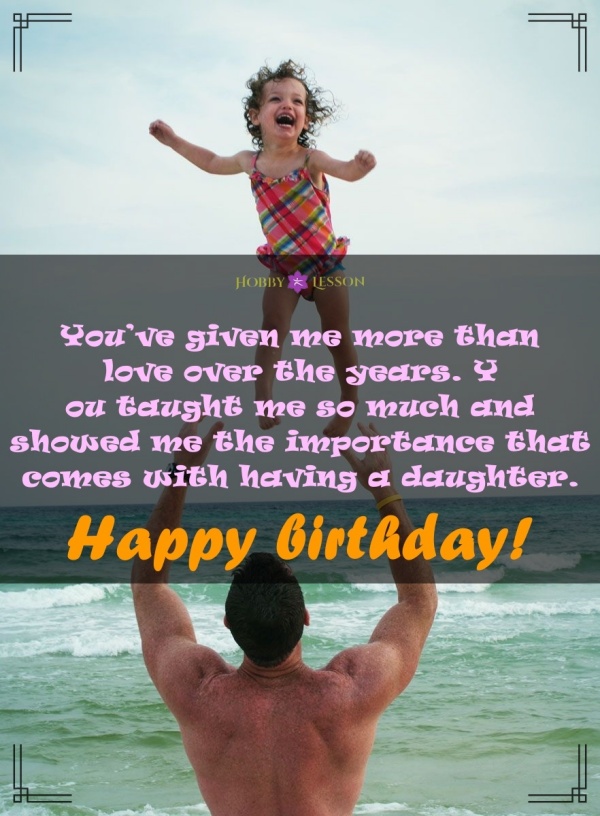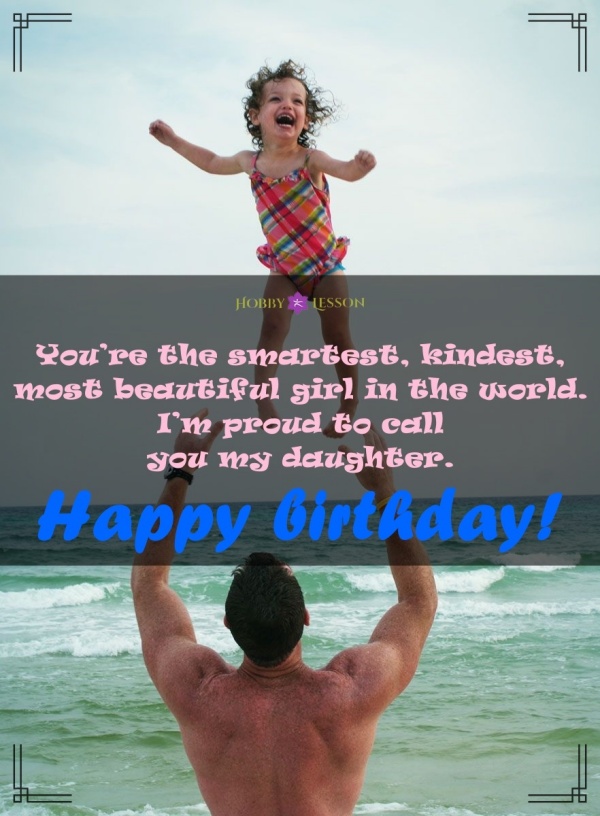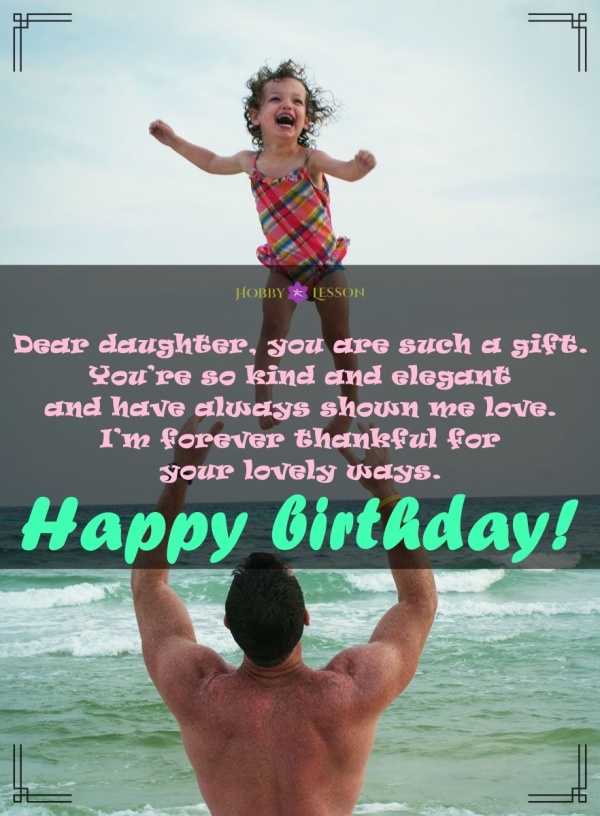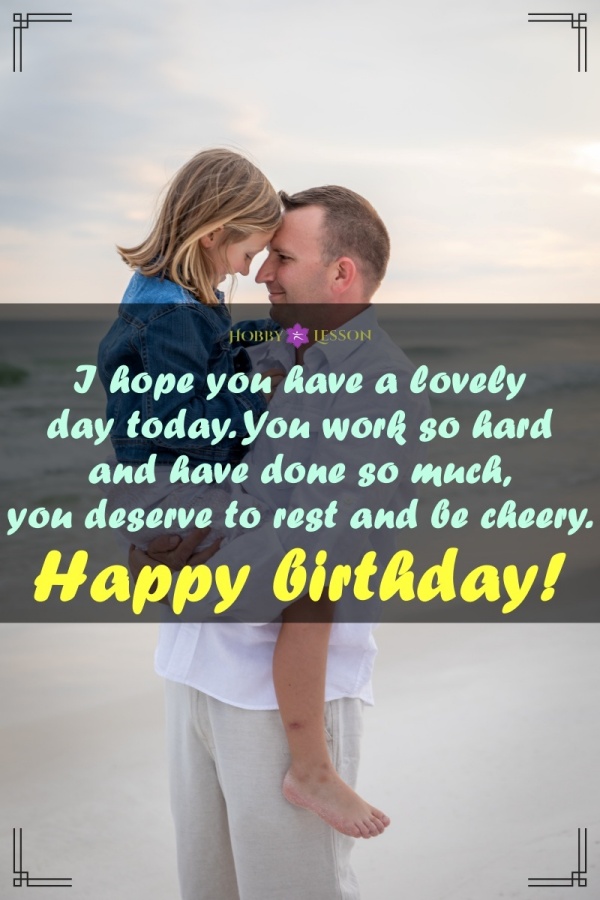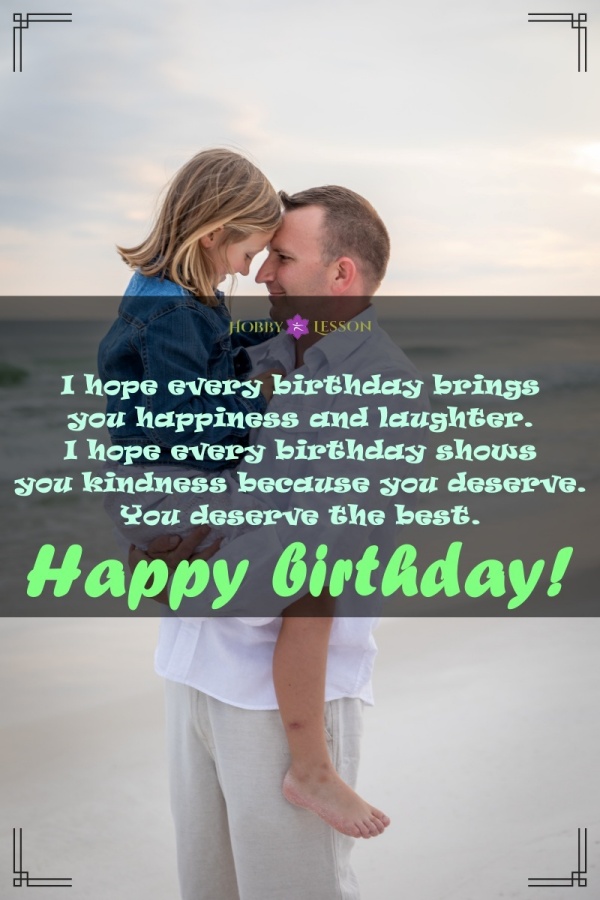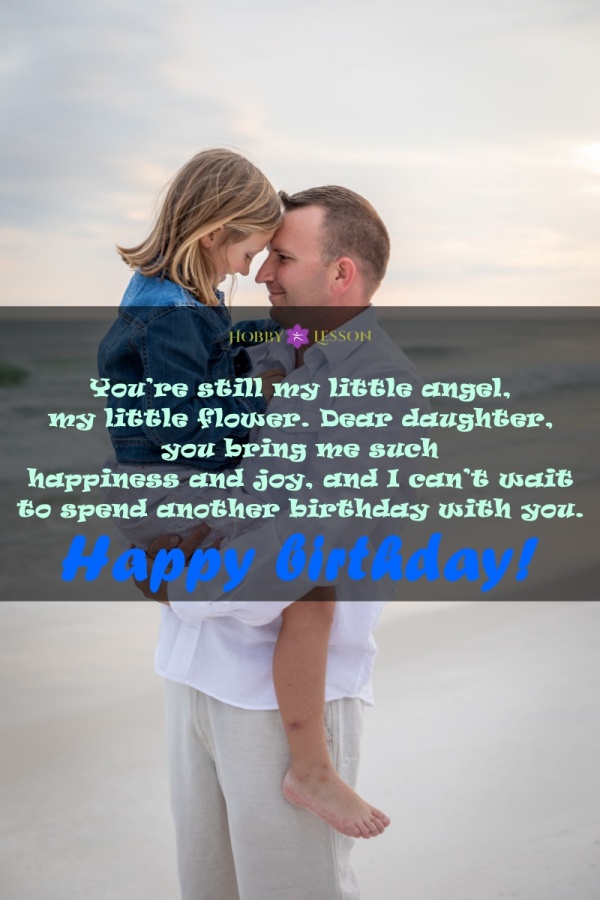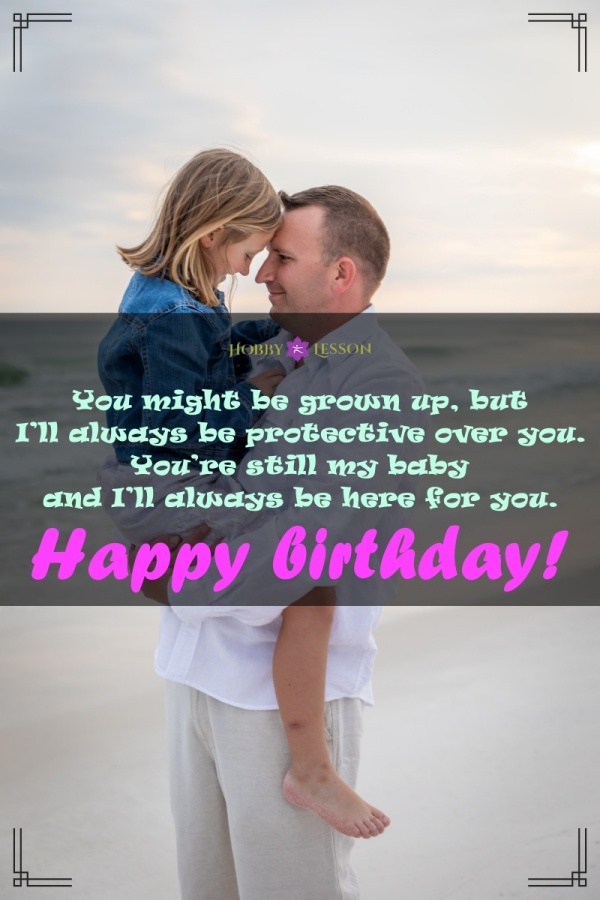 Your unconditional love will strengthen your daughter. Let her know she has your love even if she messes up badly or ends up in a trouble she can't get out of. Encourage her for her dreams and ambitions. It will help diminish her insecurities and boost her confidence. As a father, you will be the role model for your daughter. You will set the standard for all the other men in her life. So set the bar high!
we regard our father and mother as our guardians but when we are talking about the relationship, it should not be less than friendship because it is the best kind of relationship in this world. This article is dedicated to all the fathers of the world and here we are dealing with some beautiful Father and Daughter Relationship Quotes.
Remember that your daughter will always need you. Whether she is two or twenty. Be the safety net that will save her and she will be the perfect 'Daddy's little girl.'