Not many things bring peace these days. But one thing that makes the time pass easier is doodling! You don't believe that? Fine! Just flip open your workbook or notepad and see for yourself. There must be a plethora of tiny drawings on your pages that you didn't even realize when you made them. How about you use this doodling talent and try out these simple circle drawing ideas? Because why waste the ink when you can create something worth hanging on your walls or showing off to your friends. Wink!
You don't need to get intimidated by watching these perfect circle drawings. They are a lot easier to draw than they look. Yeah, you might need to be extra careful while filling in the spaces because you are mostly dealing with very small circle spaces. Besides that tiny detail, you can just go all the way to the moon and stars and draw anything inside the circle.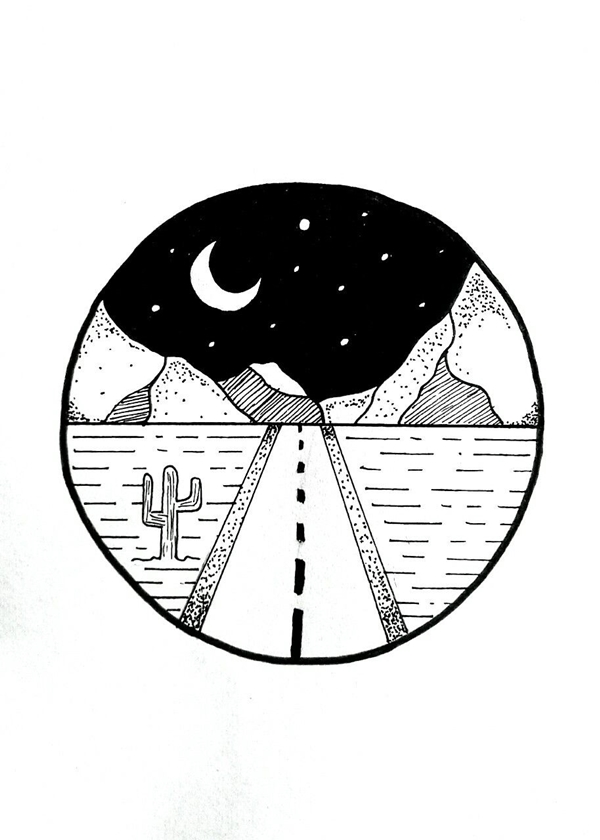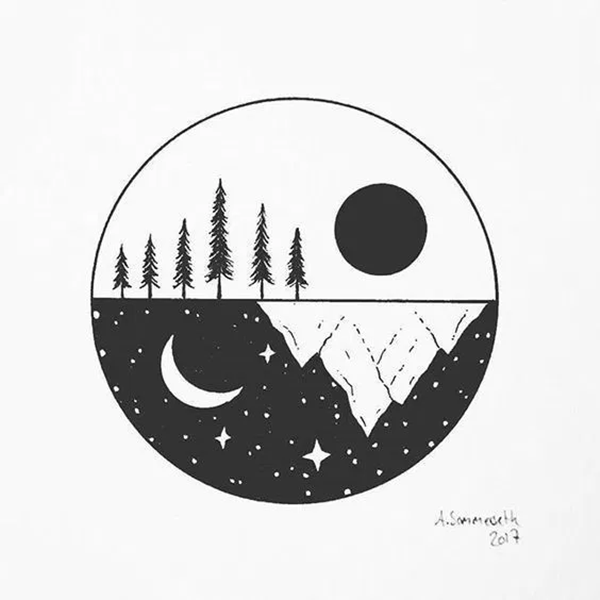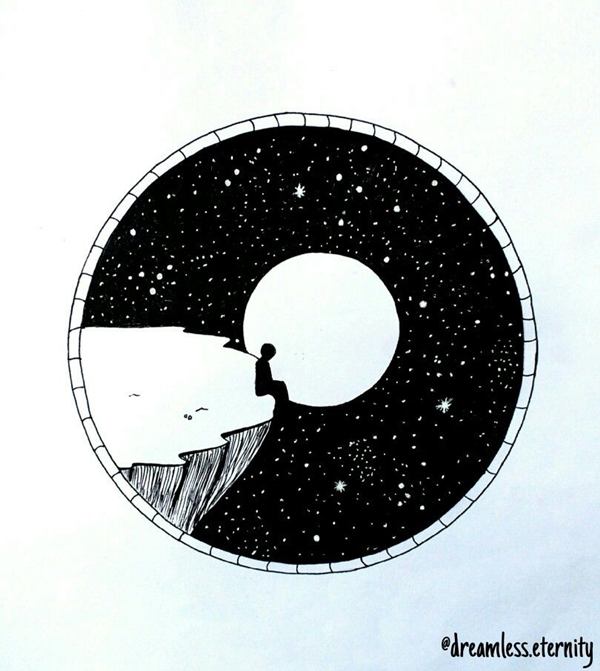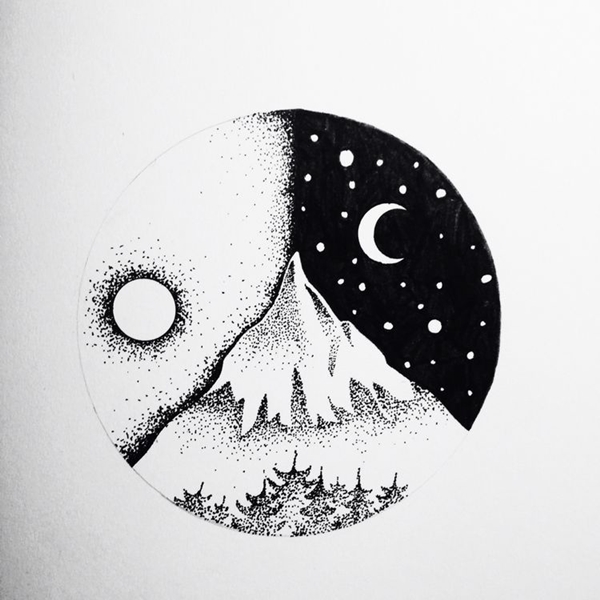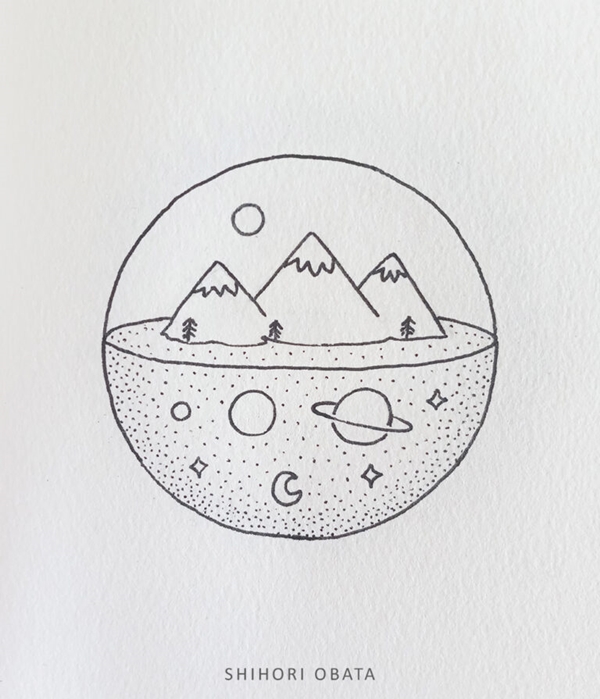 Start Small
You must have seen many splendid circle drawings that are small but appealing. However, there is no such rule that simple circle drawings have to be small in size. But as a beginner, I suggest you start small and then try with larger circles. Not to mention, the small circle will demand fewer details.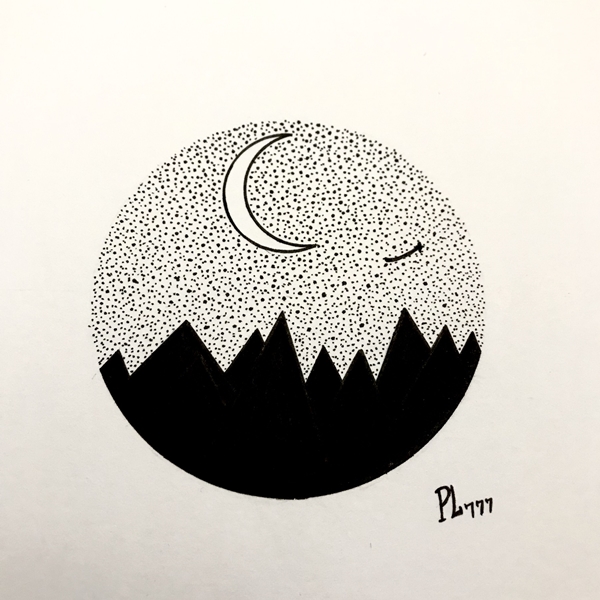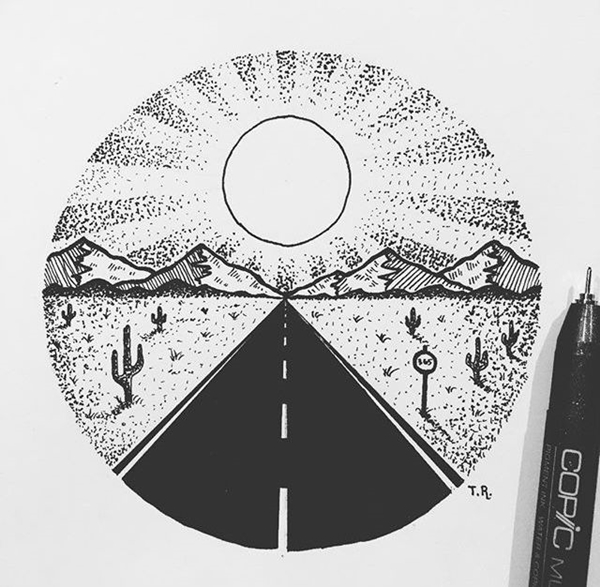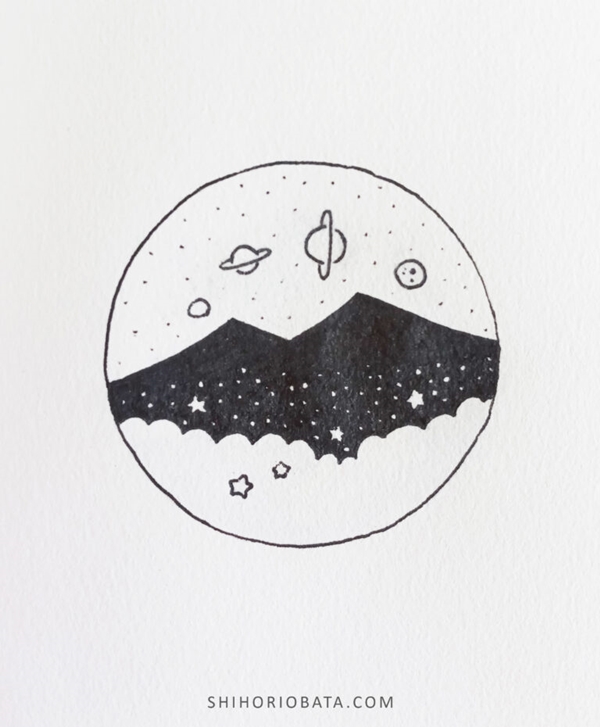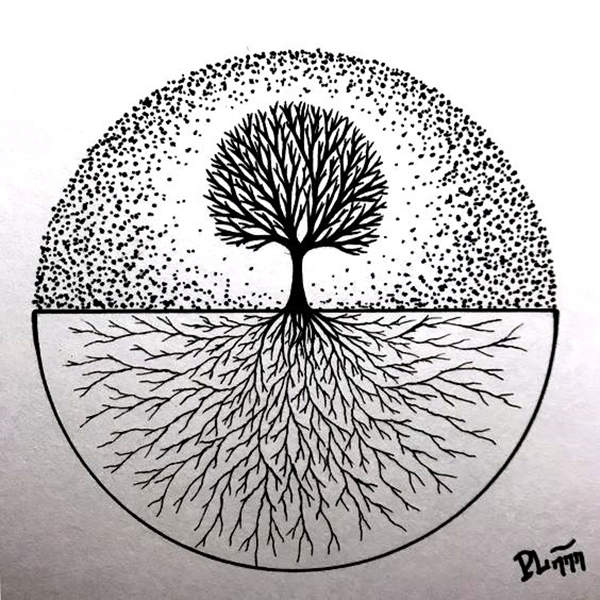 The Perfect Circle
Do you also wonder how to draw a circle to make these gorgeous circle drawings? Drop that frown and pick up any circular object in your home. For instance, a bangle, a bottle cap, or even a washi tape will do. Nobody said you can't take a little help from the objects you have all along with you. If you have a compass then there is no problem at all, it will give you the cleanest circles. And as for the bigger circle drawings, you can always take the help of a bowl, plates, or even your embroidery hoops. As long as the object gives you a perfect circle on the paper, it doesn't matter what it is.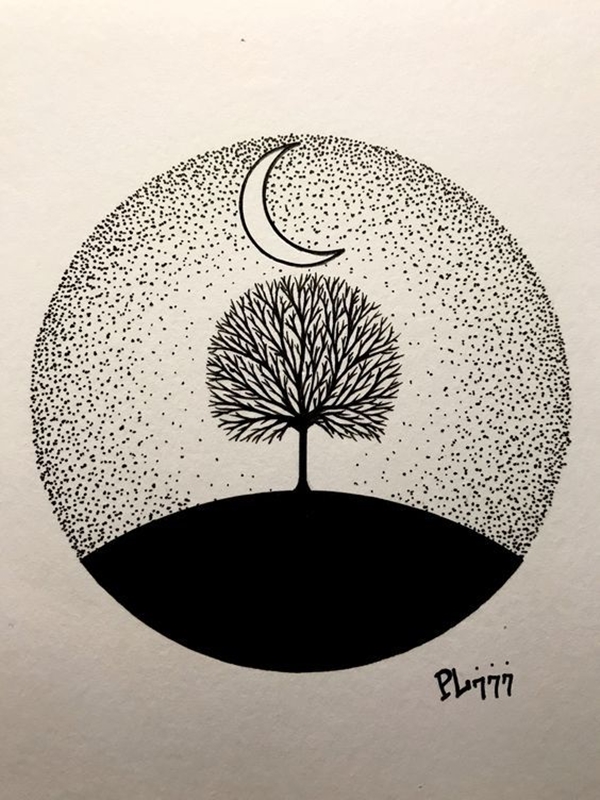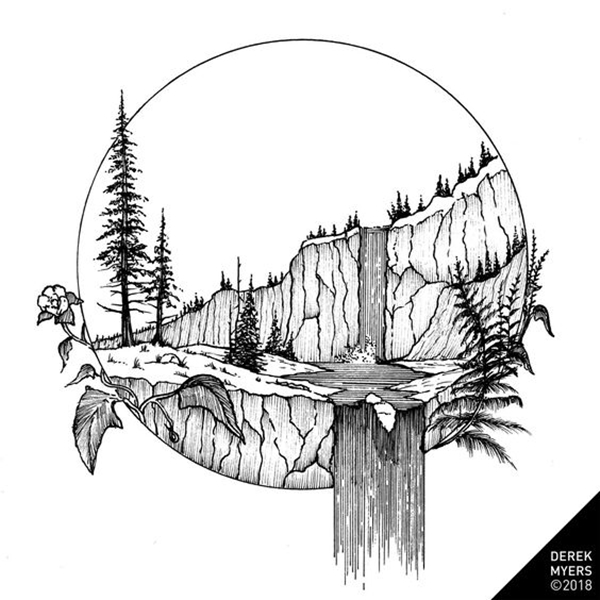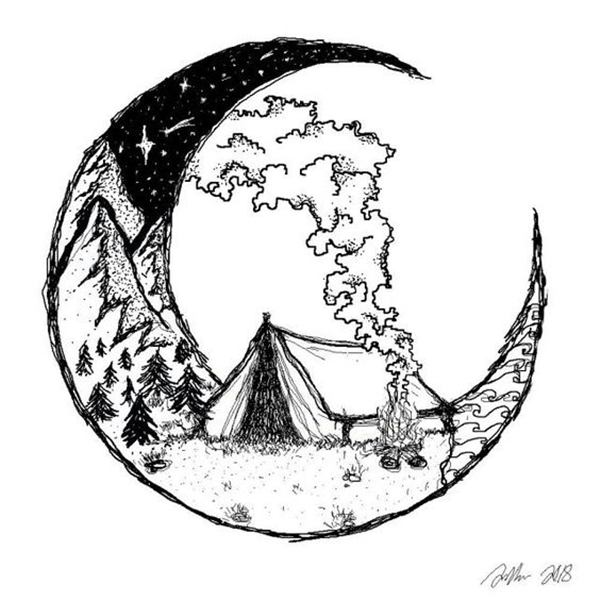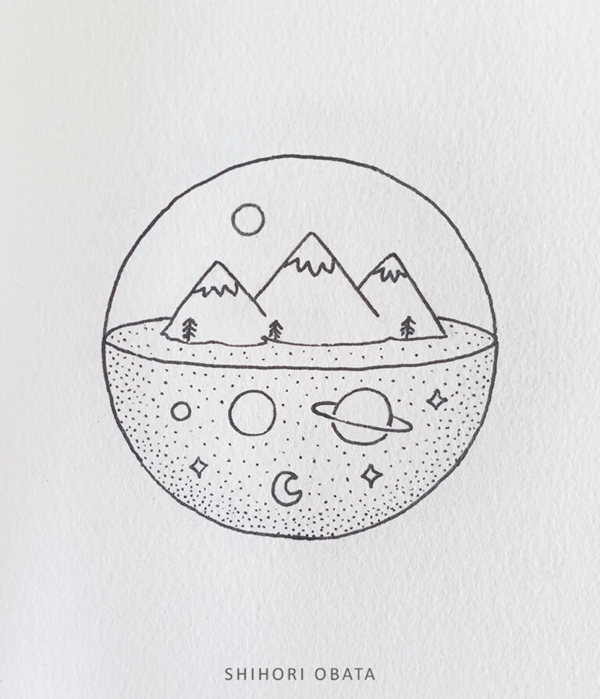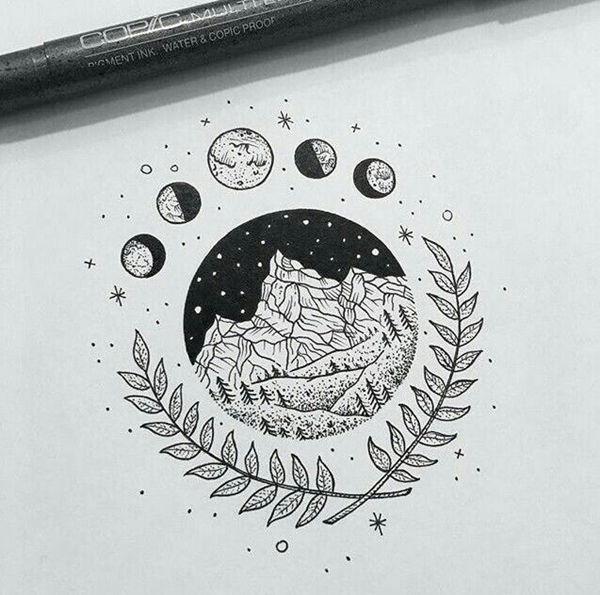 Pencil It In
Before you go guns blazing or in this case pens blazing stop and drop the pen. Yes, I know these are simple circle drawing ideas and smaller ones at that but that only means that you gotta be more careful. One wrong dot and your whole drawing will be ruined.
So first make a pencil sketch and then go over it with a pen. This way you will get a perfect circle drawing by the time you will lift that pen off the paper. And don't worry about the effect that is seen after you've taken the pen over the perfect circle. That little not-so-perfect circle brings out a more realistic aspect of the drawing.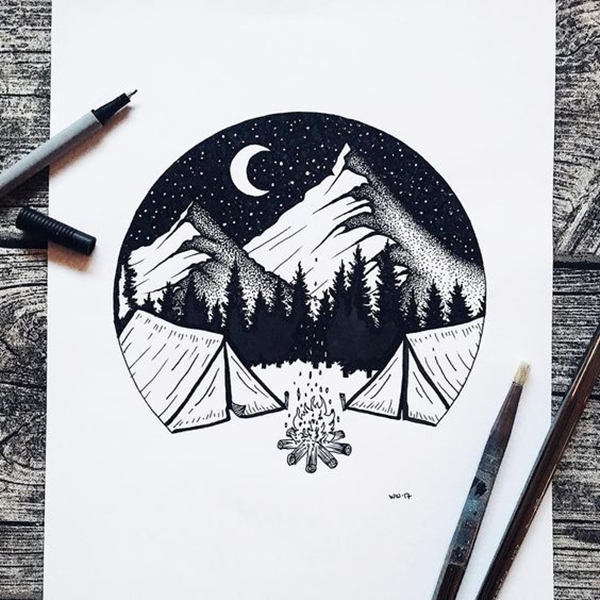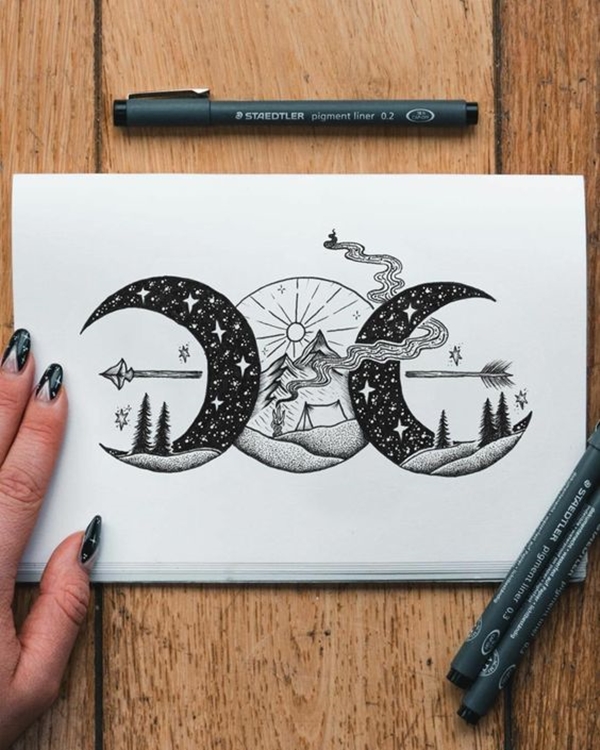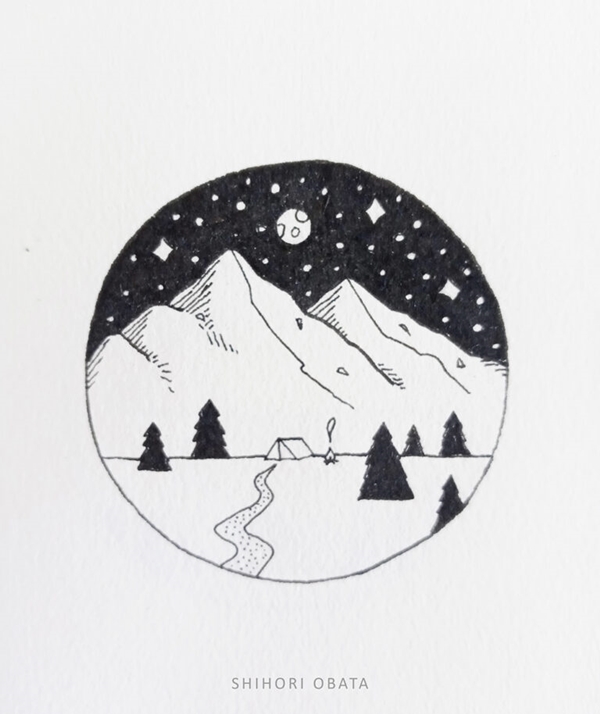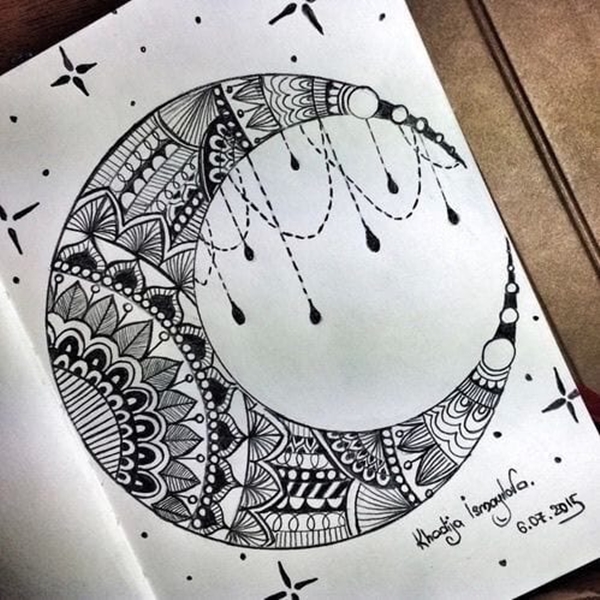 Fill The Background
It is much easier to fill the background instead of the tiny objects inside the circles. For instance, if you are drawing stars then just draw very small circles and then outline them with a pen. After that, fill the background while making sure you don't go into the outlined circles. The same trick can be used for other smaller things you will create. You will also notice from these simple circle drawing ideas that drawing simple dots closely together will also give the drawings a charming detail.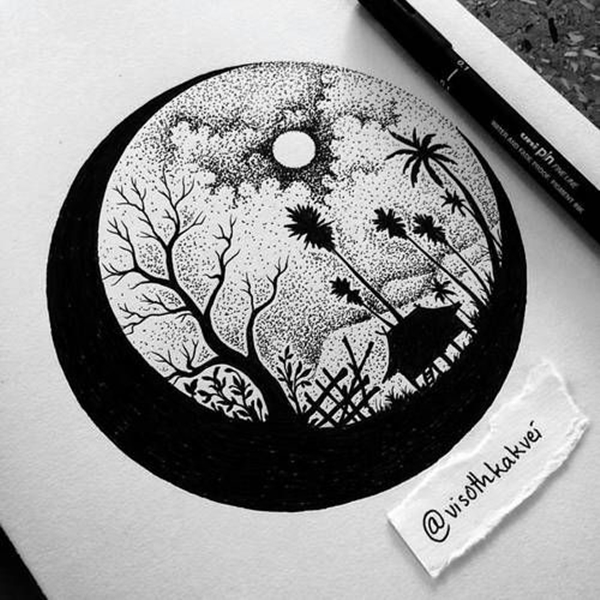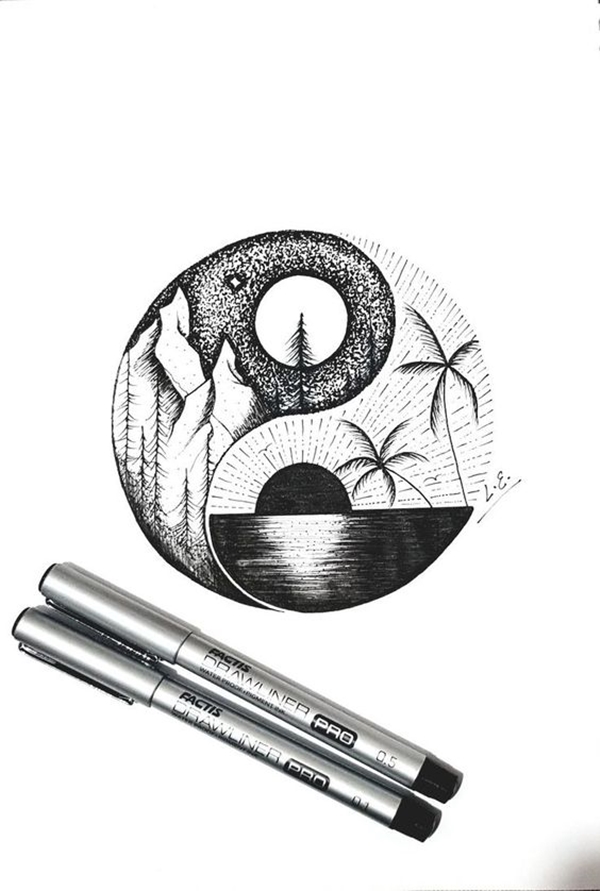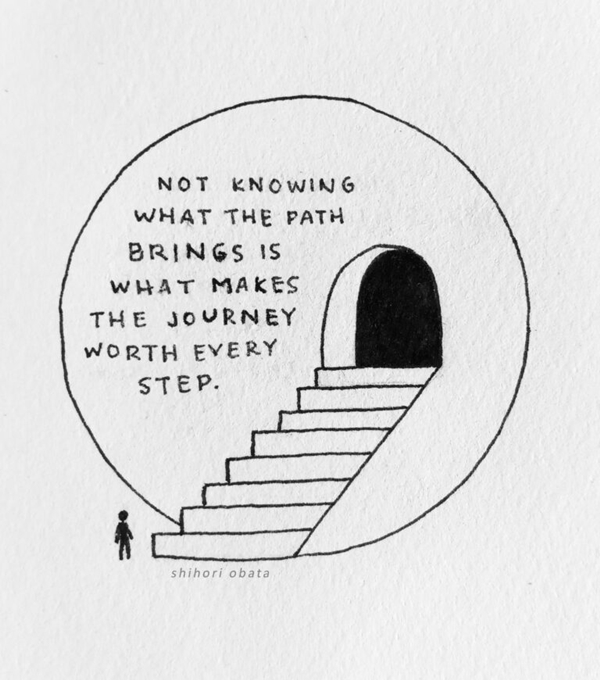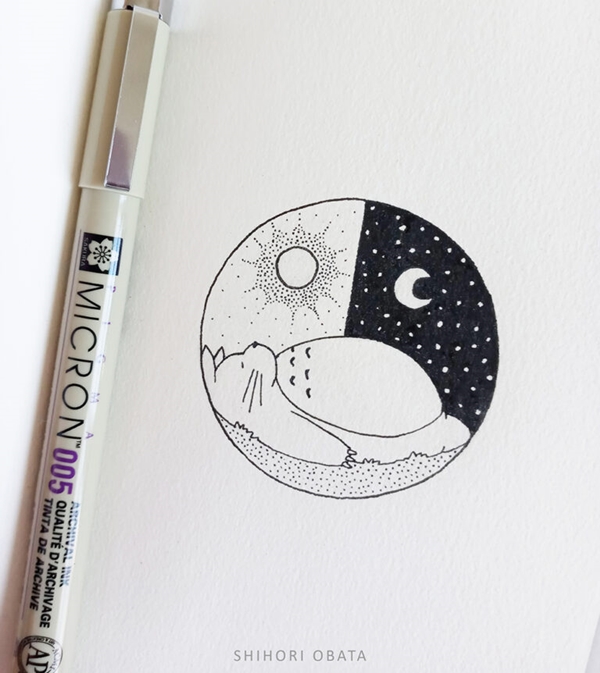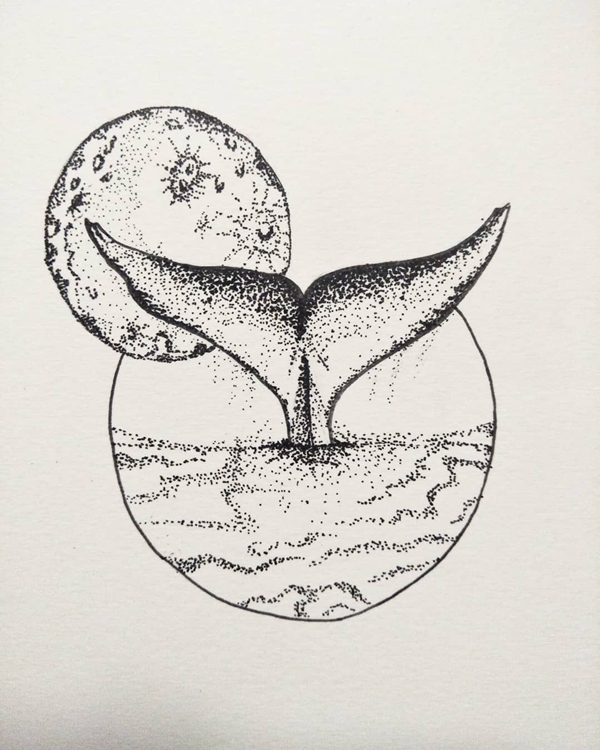 Circle As A Base
You don't have to limit your imagination within the circle. You can get creative outside the confines of it as well. For instance, take the circle as a base and create a flask out of it. Or draw only half of the circle and leave an arch space to connect the art inside the circle with that of the outside.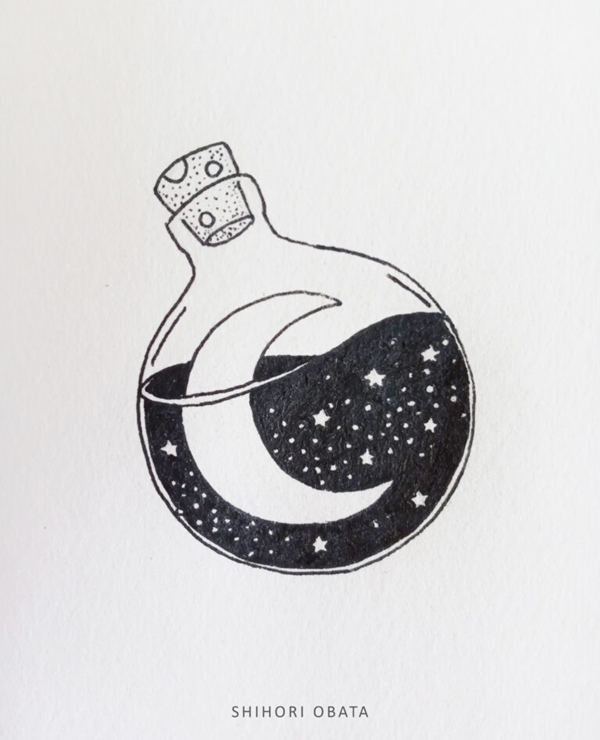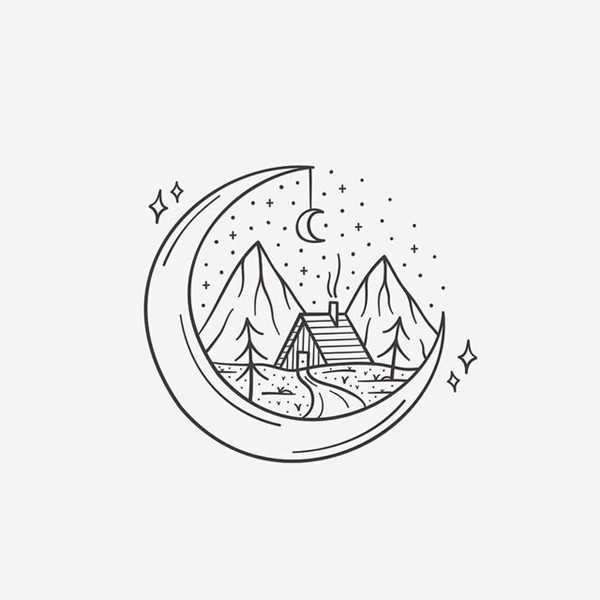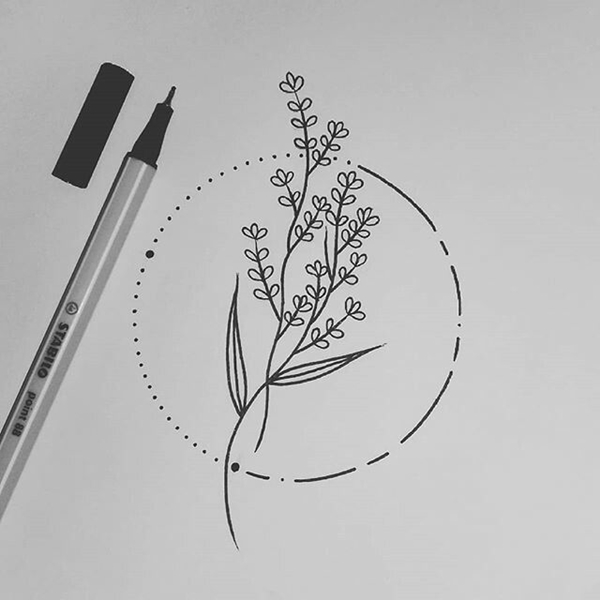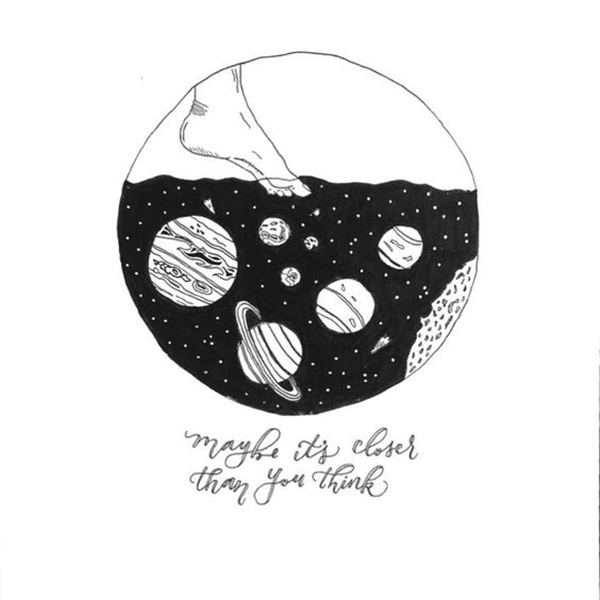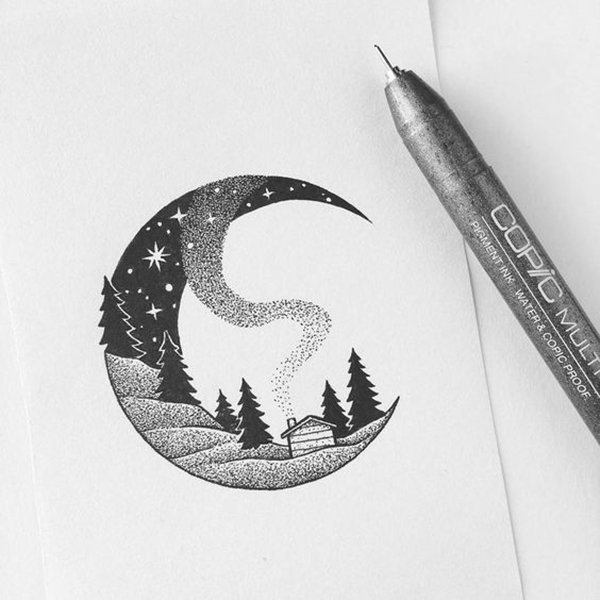 Go Full Out Mandala
There is no surprise in the fact that many mandala designs start with a circle as a base shape. In fact, "mandala" is a Sanskrit word that means "circle." So while you are already playing around with circle designs, take a step further and explore the mandala art. Pretty intricate patterns or simple lines and dots, you can use whatever style you find easy to play with and create mesmerizing mandala art with these simple circle drawing ideas.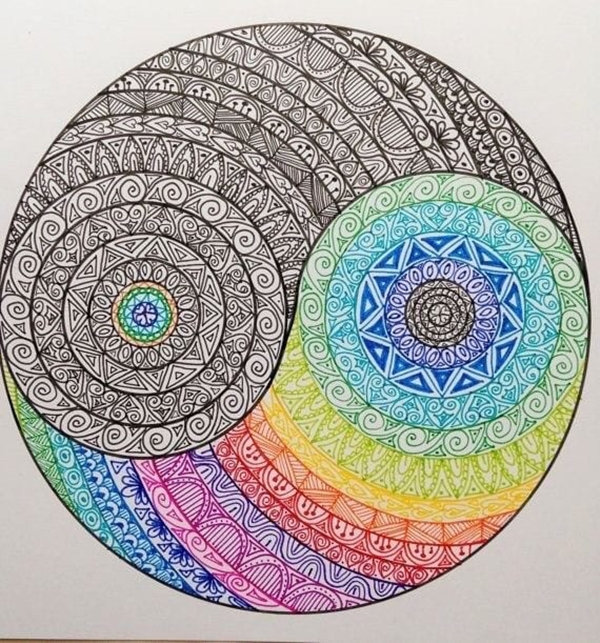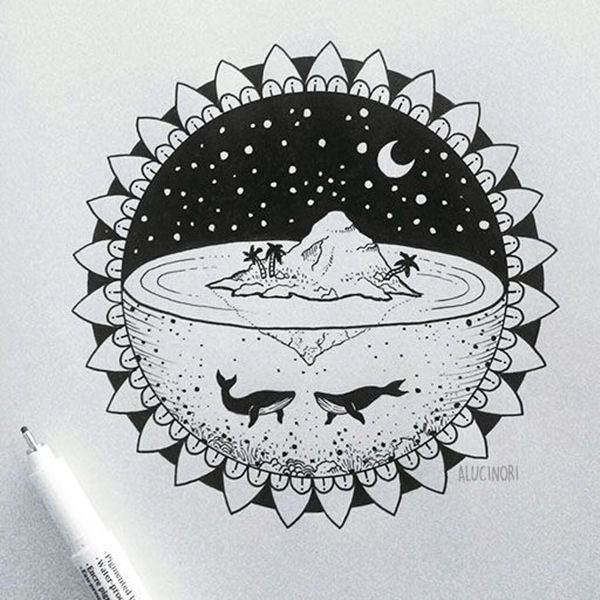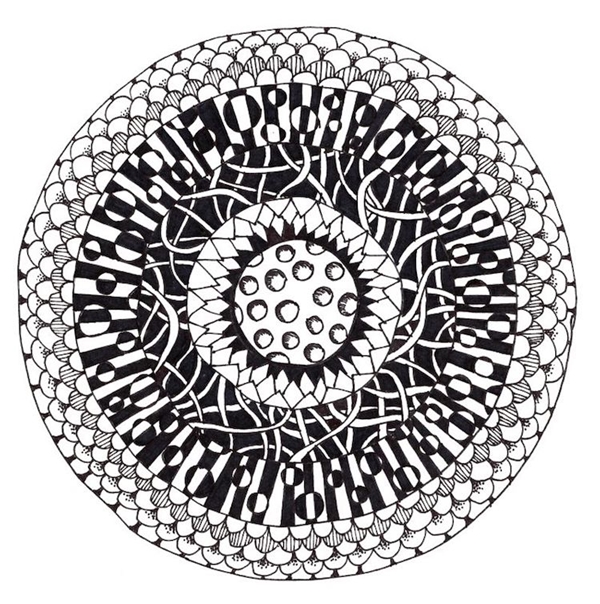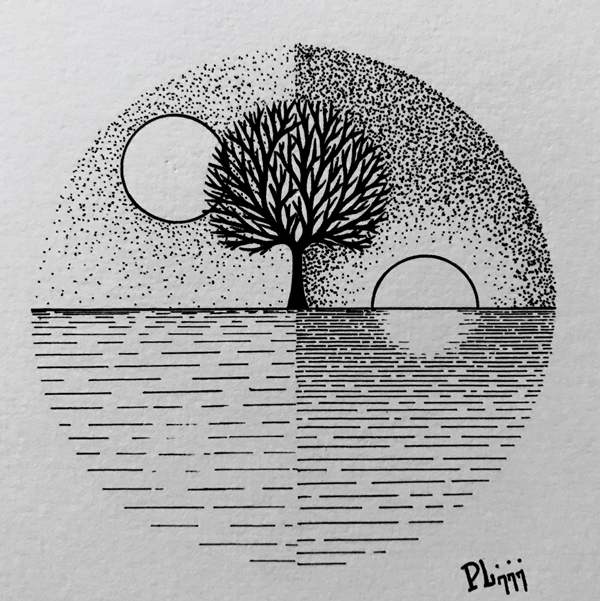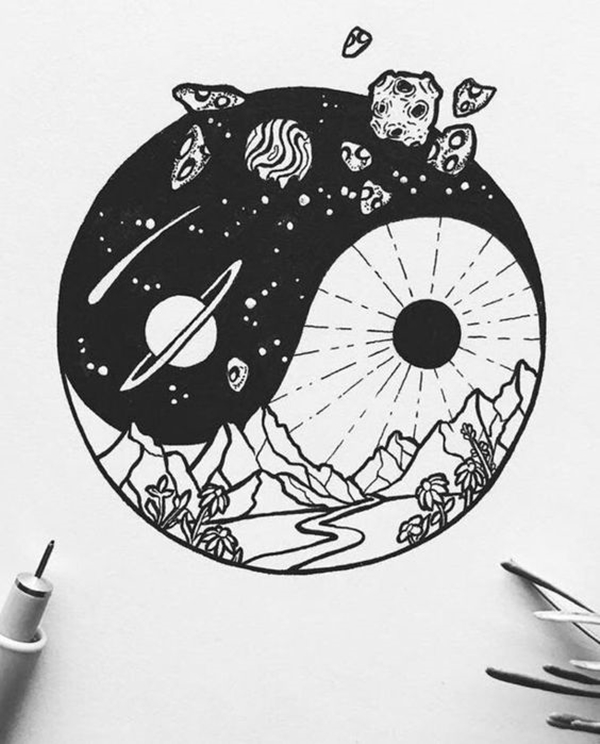 Stock Your Supplies
There are no specific requirements when it comes to supplies for making circle drawings. But having good materials at hand makes the drawing even more fun. Start with getting a journal with blank pages or even a small pocket drawing book will do. Since we are creating small circle designs, you can use a set of micron pens as they don't smear or bleed through. Whether to use colored pens or not is totally up to you. I like my drawings a bit on the colorful side so you bet I'm gonna get all the pens in all the possible colors available. Wink!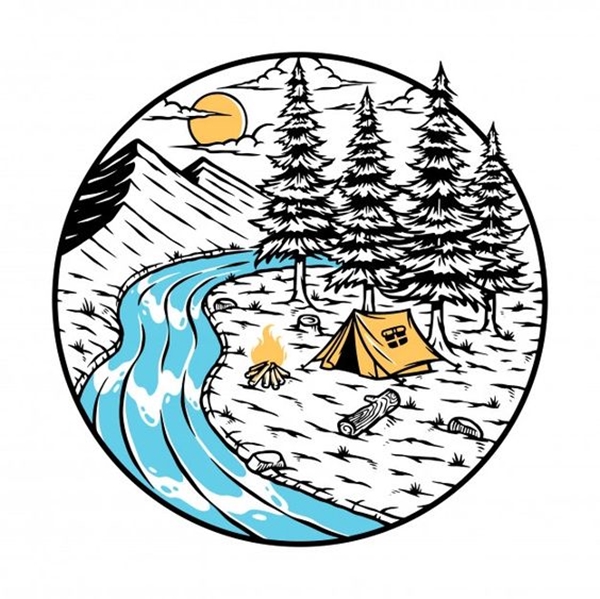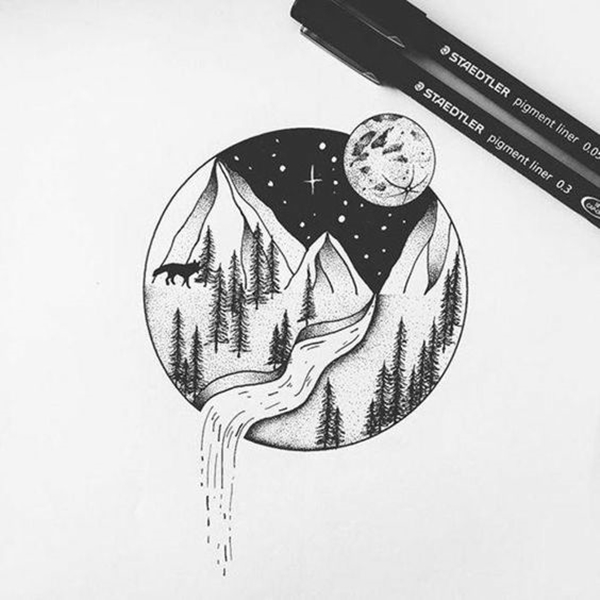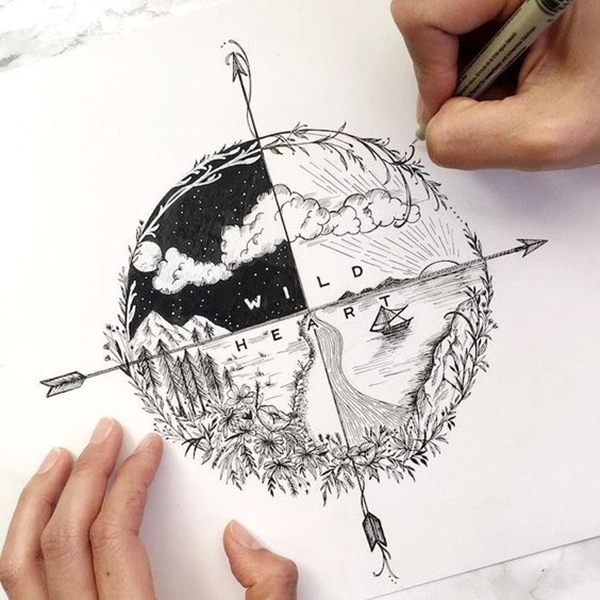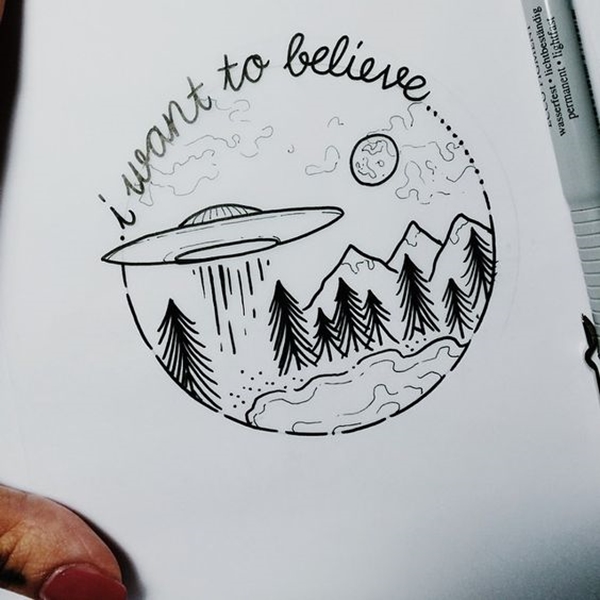 When you have your supplies all ready, you just need to flip open your sketch book and start drawing. Once your circle is drawn on the paper, you can let the imagination run wild and create a whole new world inside it. These cute and simple circle drawing ideas will definitely help spark your imagination.