How many of you are clear with the exact meaning of 'Calligraphy'? Well, if you're not, we are here to help you. The word 'calligraphy' means creating beautiful letters and symbols. Calligraphy is one of the exceptional and incomparable forms of writing that demands a high level of skills and continuous practice. And, one of the great tools used for this type of writing is calligraphy pens and is usually done on wooden pieces, memorial documents, stones, hard rocks, clay, and many other different surfaces.
If you're new to calligraphy or excited to make calligraphy writing as your hobby, then there are many different types of calligraphy pens for beginners available in the market that makes your writing elegant and exceptional. But choosing the right calligraphy pen can be a tough challenge, so it's important to keep your needs and your level of expertise into consideration.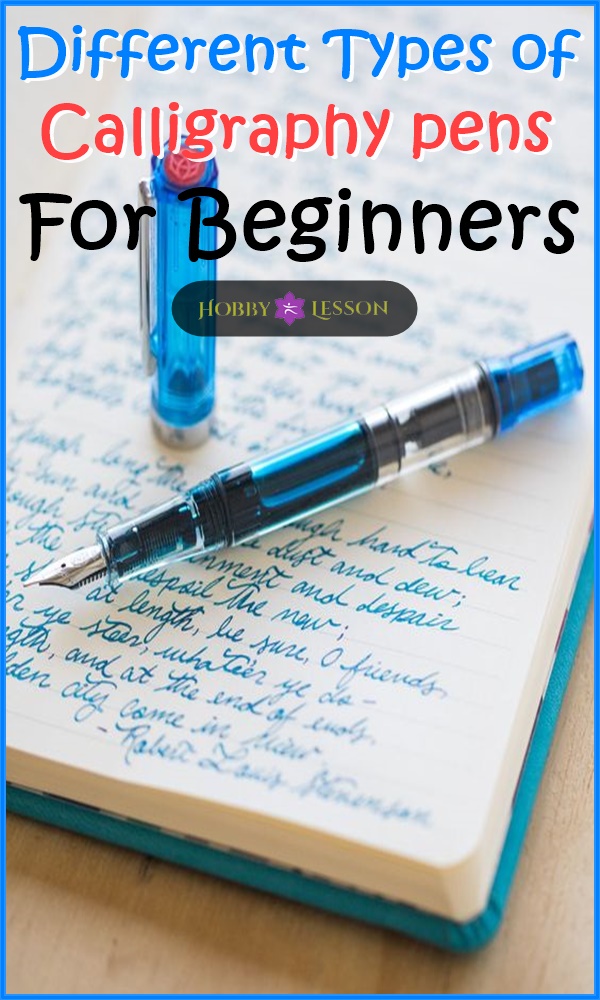 Here we present some Websites Which Really Helps you to Kill your Boredom. Check out-
To write beautifully, let's take a look at some of the finest calligraphy pens. Plus pint, all these pens are available in a flexible design, bright colors and with appropriate nib for smooth writing.
Different Types of Calligraphy pens For Beginners
Speedball Pens!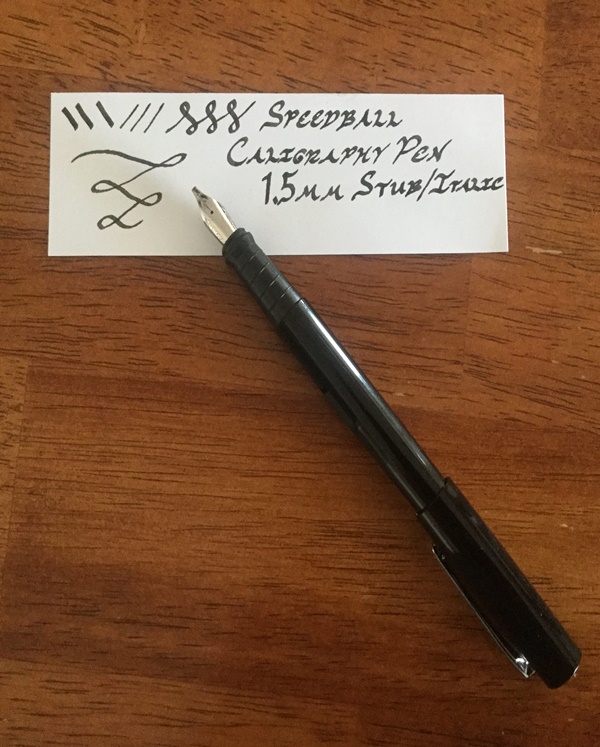 If you're looking for a special type of pen that's designed to accommodate the wrist positing of your hand that calligraphy sometimes requires, then we bet you can easily create those curves without any discomfort by making this pen your first choice. It's great for both beginners and accomplished artists. A unique feature about this pen is that it comes in six different nibs and the price is affordable.
Pilot Parallel Calligraphy Pens!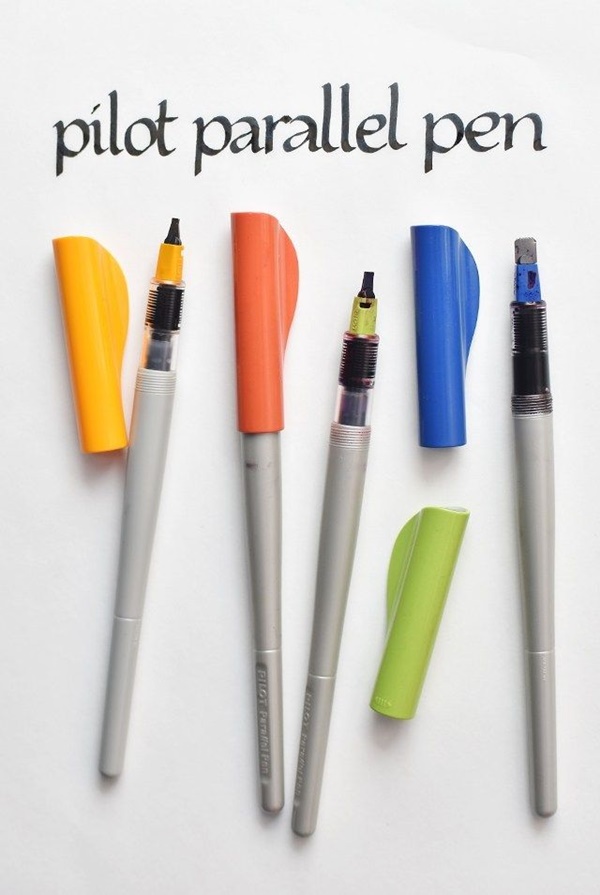 The pilot parallels calligraphy pen is my personal favorite! Easy to use, capable of two inks flowing at once and incredibly clear text. If you're in search for different types of calligraphy pens for beginners, then these pilot parallel flat nib pens are the best. The pen also features a fun option of creating gradation effects when used together with another parallel pen.
Hand Lettering Calligraphy pens!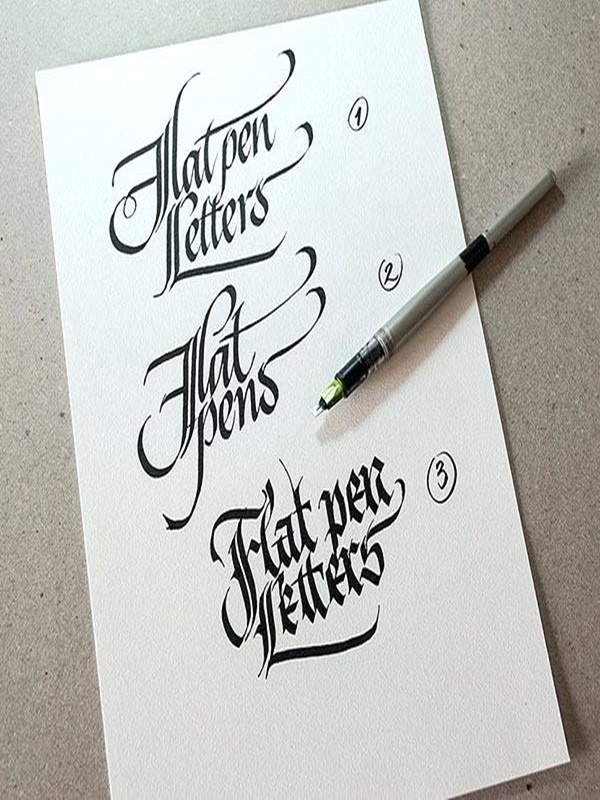 This 7 pieces marker set is ranked among top modern calligraphy pens for beginners. To ensure that they last for a long period of time, they are refillable through the easy loop fill ink. These pens are safe to use for both kids and adults as they are non-toxic, acid-free, odorless and non-bleeding. Unique feature – these pens have both a hard as well as a soft design.
2 Dual Tip Black Brush Pens!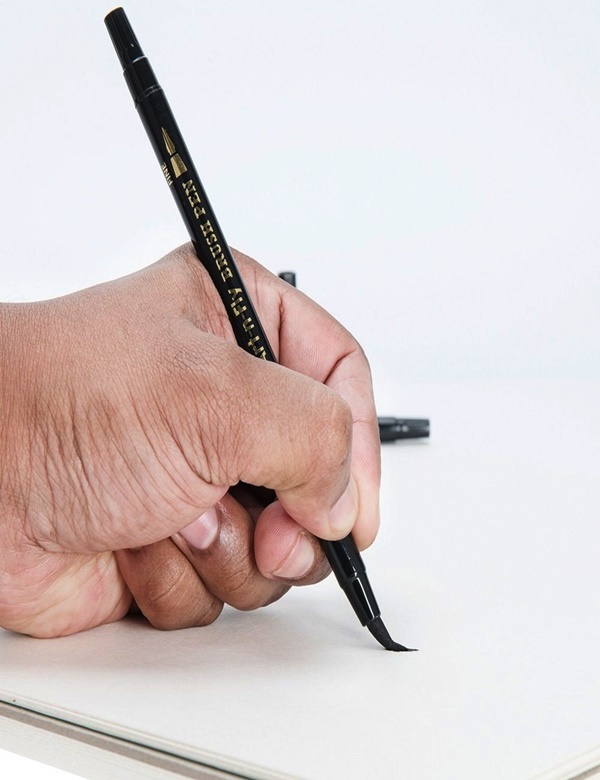 You'll be surprised by the unique characteristic of this calligraphy pen! This 2 dual-tip black brush is excellent for lettering and outlining. The ink quality of these pens is supreme and functions as a permanent ink.
Sakura 38062 Assorted Colors Calligraphy Brush Pens!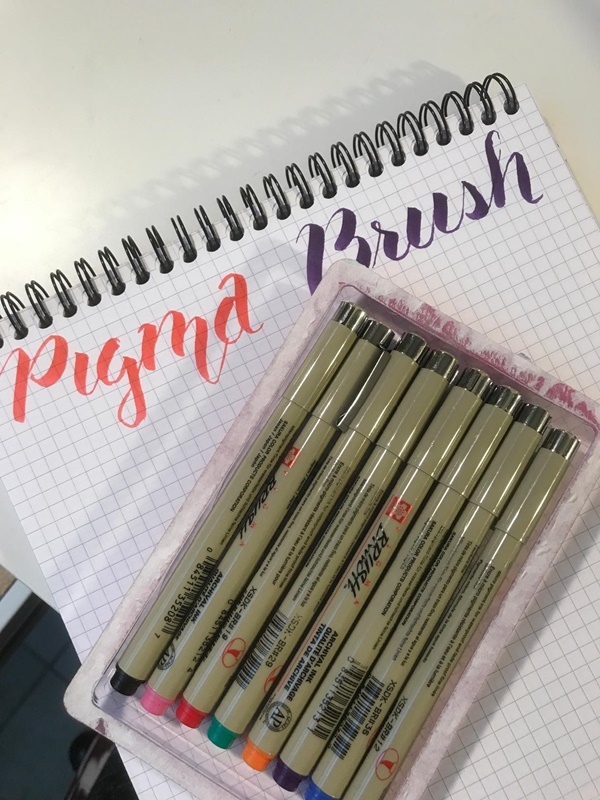 When looking for high-quality writing calligraphy pen set, look no further than different types of calligraphy pens for beginners. These brush pens are popular because of their 2-in-1 functionality feature – they can also write like a pen and can also paint like a brush. You'll be surprised with the sufficient amount of ink delivered on both the sides and also on the tip of the flexible brush.
Fountain Calligraphy Pens!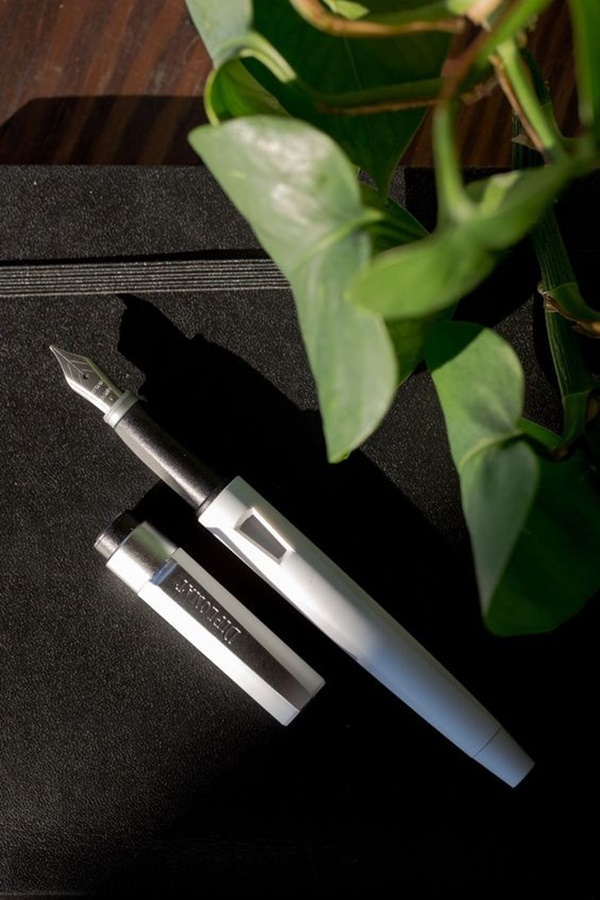 Fountain pens hold a nice amount of flex that makes it suitable for writing calligraphy. It holds a good amount of ink due to its larger size so there is no fuss of continuously dipping it in ink. Fountain pens are available in different sizes, ink flows smoothly from the nib and is perfect for beginners to use.
Refill Brush Marker Calligraphy Pens!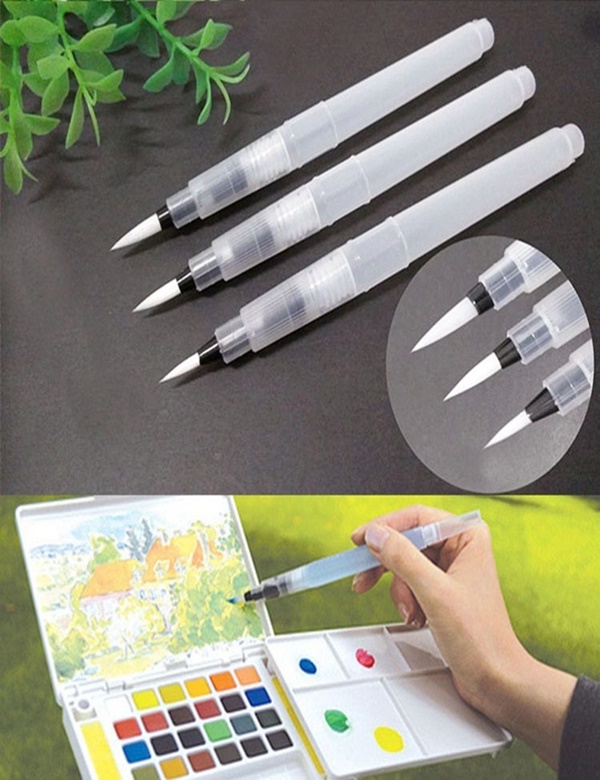 Are you looking for a calligraphy pen that is free from harmful chemicals and safe to use? Try this compact set of pens by BOXUN. These pens are made of non-toxic materials and come with reusable features. Besides this, these pens are found versatile in use as they are used freely for calligraphy practice, drawing and hand lettering for beginners.
Done with the packing and shopping and done with booking tickets. But wait; read about these important things to do Before Leaving on vacation so you can roam around carefree and stress-less without having to ask a neighbor to check if you forgot to switch off any lights.
Lettering Pens!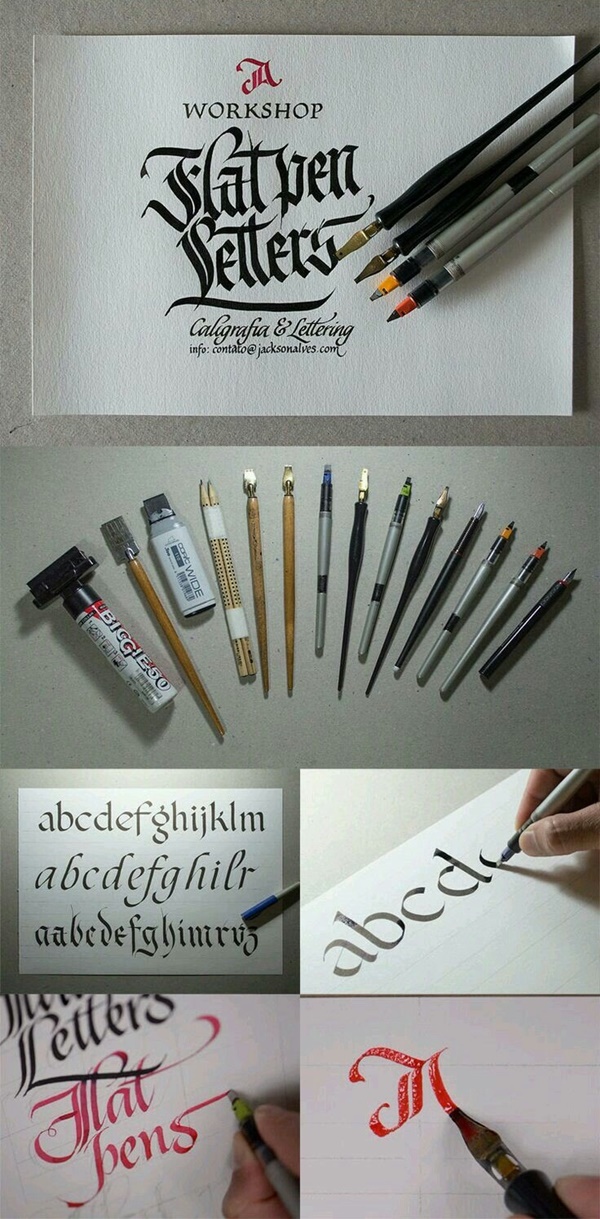 These unique calligraphy pens are made to deliver beautiful handwriting and perfect calligraphy. With this different type of calligraphy pens for beginners, you can expect nothing less than perfection. These pens have sharp writing point, so the outcome is outstanding.
Staedtler Calligraphy Pens!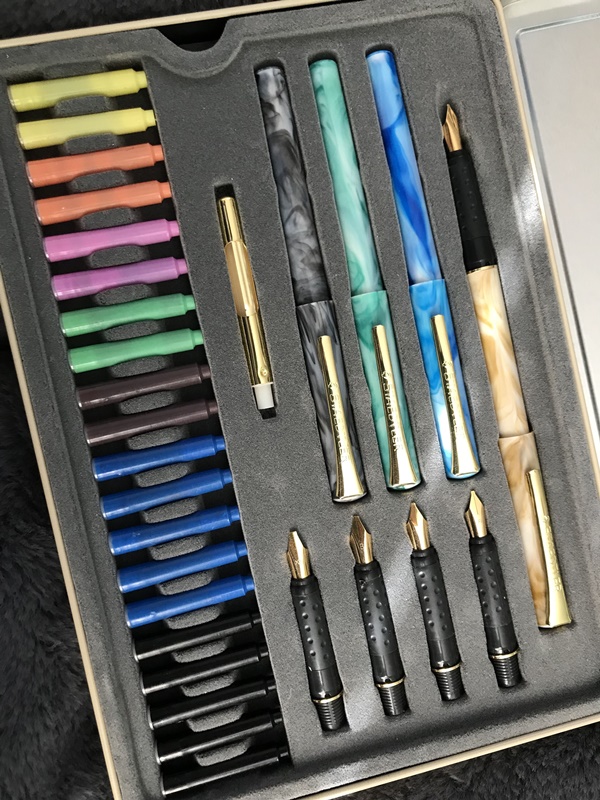 If you're looking for a complete pen set and a tin, Staedtler calligraphy pens are great for different writing skills and graphics. Plenty of ink supply with a good selection of nibs is a good choice for a gift. What did you say? As a consumer, you'll love its easy-to-use style and durability.
Perhaps a number of myths of which you don't have any logical explanations. But you will get some logical explanations behind these myths about the pyramid. So in one word we can easily say it as myths about pyramid debunked.
Bianyo Metallic Brush Marker Pens!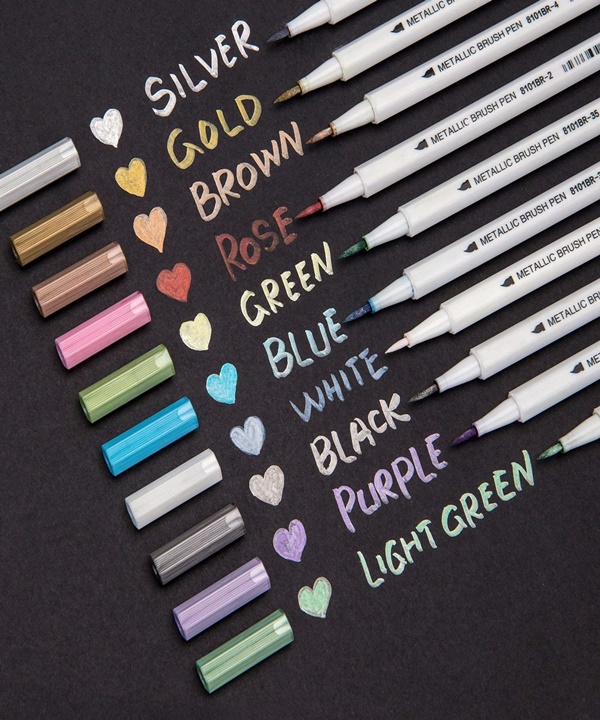 The noticeable feature about these pens is that they come with flexible calligraphy tip which allows you to write precisely with a soft brush tip. Luckily, these pens work seamlessly on the glass, stones, pottery, paper, and wood.
Points to remember –
The basic tools required for this type of art include – a paper, a brush, ink and a pen.
One can use calligraphy as a symbol, logo design, manuscript, for illustration or as a means of artistic creation.
If you are looking for some ideas, read this article without a miss. Here are some interiorly genius ways to utilize space with room dividers.
It's clear from the above points, calligraphy is growing in popularity and so is the variety of its tools and different types of calligraphy pens for beginners. What else do you need to achieve perfect calligraphy? But, make sure you have acquired a complete knowledge about this art before going on this incredible path to follow either as a hobby or profession.