We know that normally PVC pipes are used for construction works. It is a very useful construction material which is very easy to cut, paint, drill and glue. Most interestingly it is available in the market at a very cheap rate. You can but of different sizes of PVC pipes and matching connectors according to your need and use it for different purposes. Well, but here we are going to be slightly creative with these PVC pipes. Instead of using it in construction of home, we are going to use it for making various useful DIY projects.
Awesome PVC Projects for Home:
1. PVC Modern Wine Rack: This project is created by Martha Stewart and is a very simple project you can make out in a day. Fit it in your existing cabinet to look attractive. This is just an awesome decoration idea.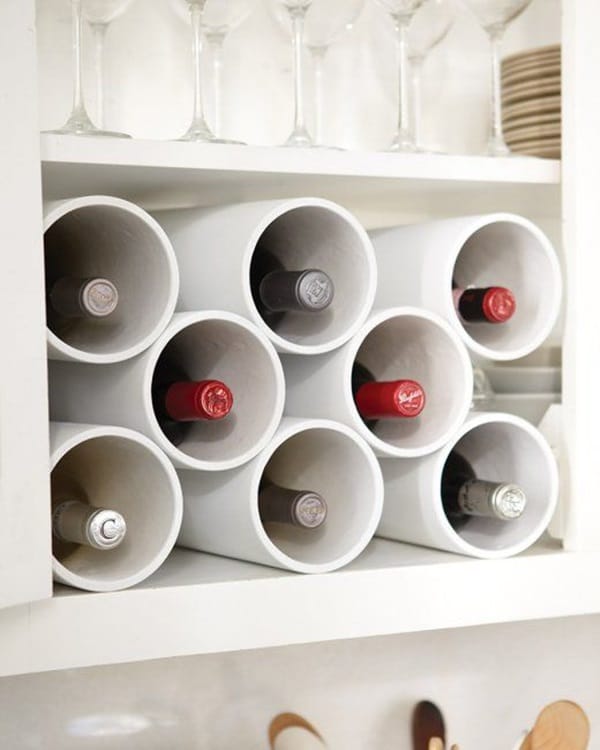 2. DIY Desk or Bathroom Organizer: This is a great DIY idea for the beginners willing to go with a DIY project. We have got the tutorial from 'Land of Nod' Website. This can even be made by a child in their short holiday.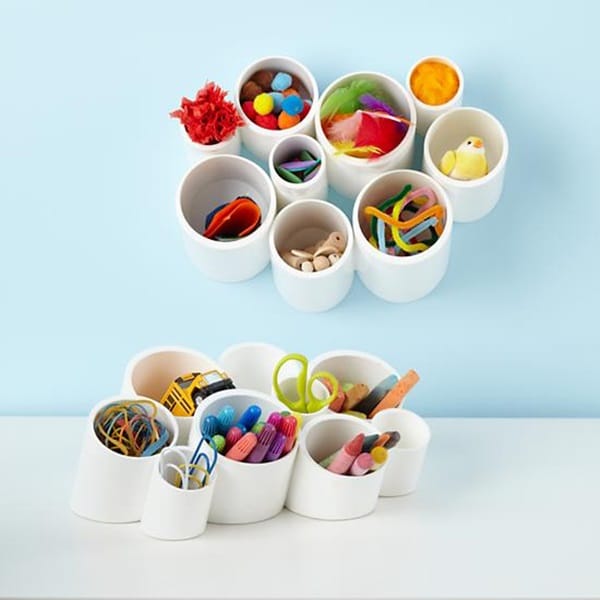 3. DIY PVC Shoe Organizer: This is a very cool idea which looks almost like the wine rack above. But it's much cool looking in a side of your house. All your shoes will fit in the PVC pipes and will look much organized.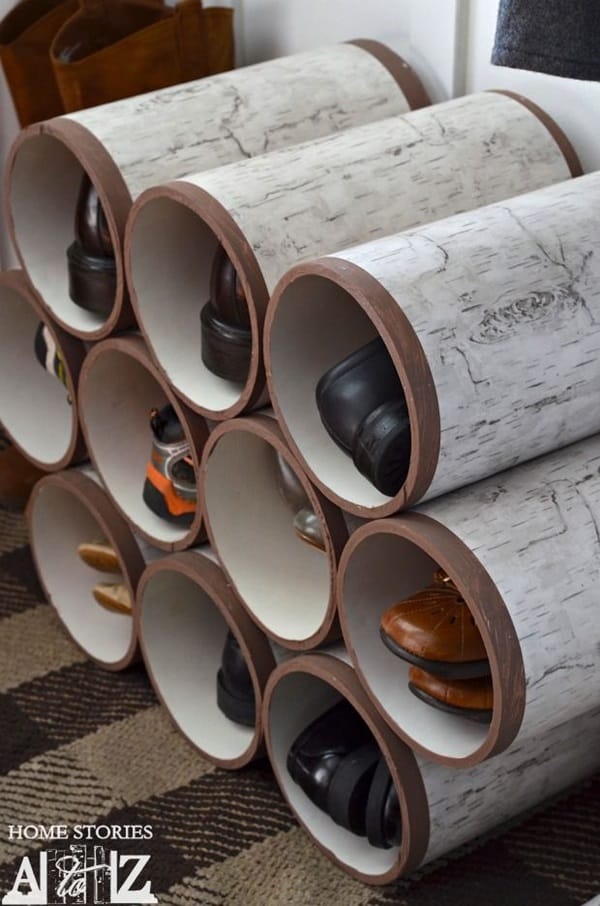 4. PVC Table Lamp: This tutorial is one of the best decoration ideas in this list. Create beautiful PVC table lamp with step by step instructions which will finally look beautiful in your dining table or bedside table. This tutorial is made by Dremel Weekends.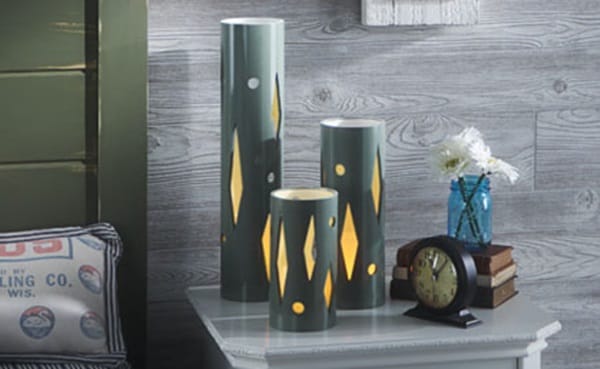 5. PVC Connector Holder: This is a great idea for your bathroom that's going to attract you. You will need nothing. Just bring a PVC connector from the market and start painting creatively on it to give it an amazing look. See the picture below at first you will even forget that it is a PVC connector. This stand can be used best for holding Hair dryer and iron.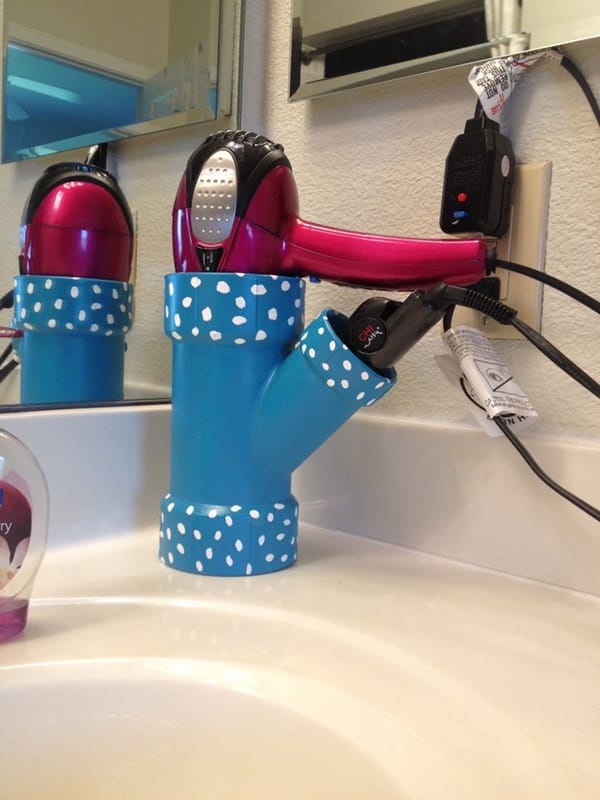 6. DIY PVC Bath Toys: Here this tutorial is made by Ellis Benus. It is slightly different from the others as here apart from decoration the PVC pipe is used for some other purpose. Your baby will surely love to play with water in the bathroom. See this picture tutorial how a funny toy is made out of some PVC connectors and T's.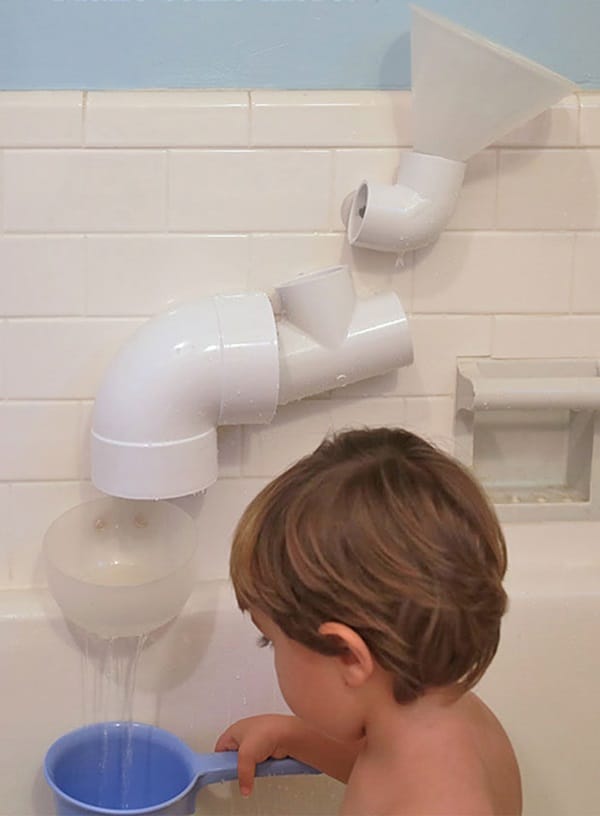 7. DIY PVC Washi Tape Holder: This amazing tutorial is authored by Randi and see how she made simply a washi tape holder that looks so beautiful. It looks amazingly very cool. You can also use it for holding various other round objects.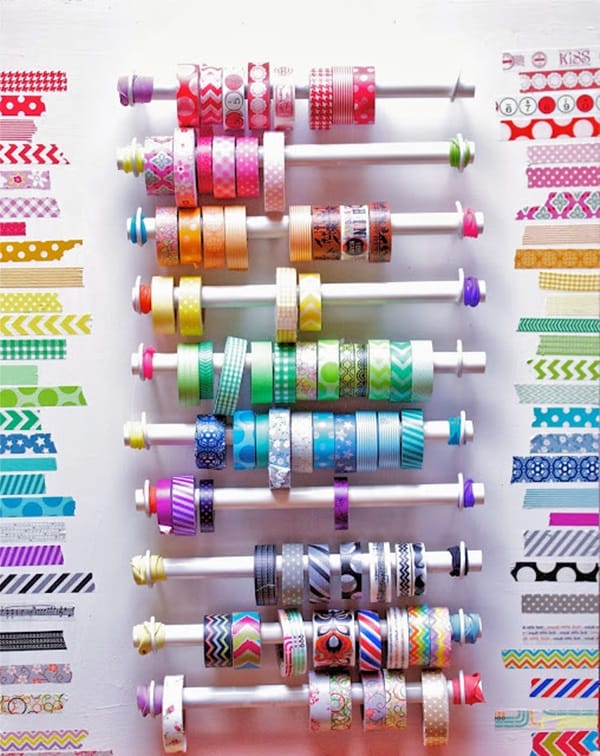 8. DIY Chalkboard Wine Rack: This amazing Chalkboard wine rack is made out of PVC pipes and fiber board. This is brought to us by 'Apartment Therapy' website. It will be also loved by your kid at home. You can make out this project very easily if you have a lot of experience in making out DIY projects.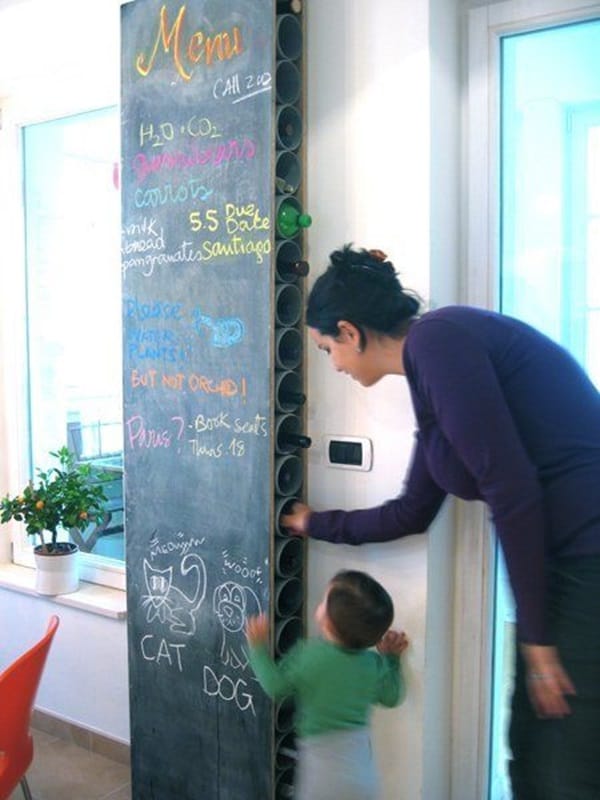 9. Drawer Organizers: Cut some slices of PVC pipes and fit in your drawer to hold all your delicate clothings. This is just a cut and use process, so you will not have to work very hard in that.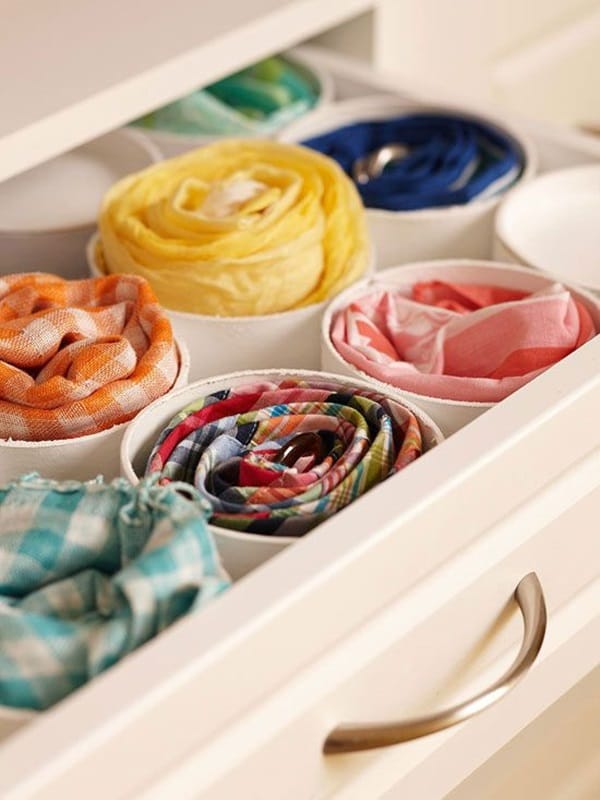 10. Desk Organizer from PVC Pipes: This is just an easy project to store pen, brushes and other accessories over your desk. This tutorial is made by Designs by Studio C. It also looks great on top your study desk and also solves all your storage problems.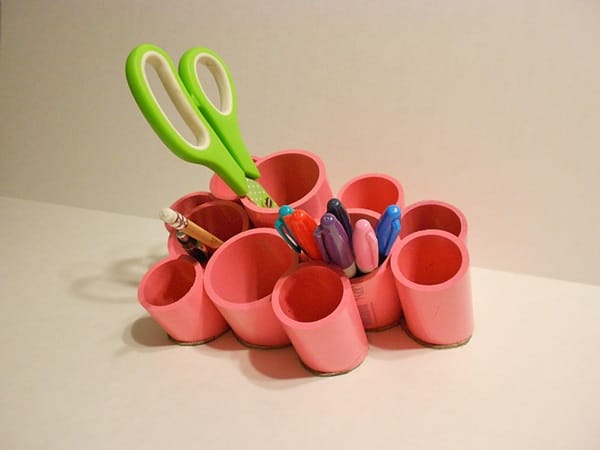 11. Contemporary PVC Cutout Light: First of all we should say that this tutorial is not for the beginners. People trying DIY projects for the first time may face some sorts of problems with it. But after making out the final product it looks awesome in a corner of your drawing room or bedroom.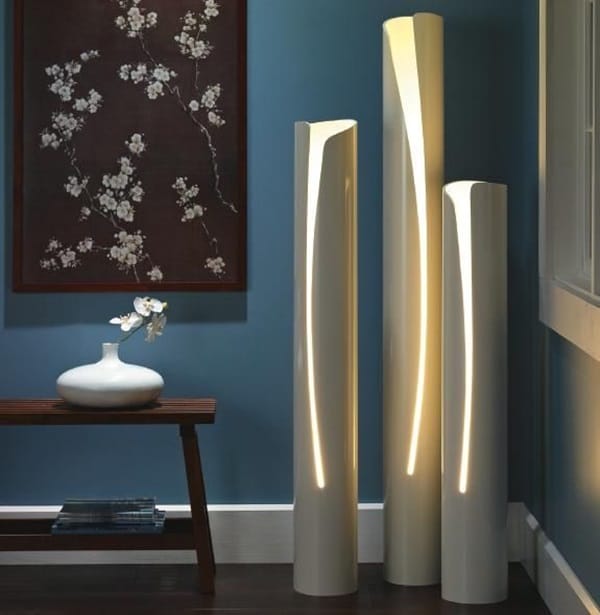 12. DIY PVC Bathroom Screen: This is an amazing inspirational idea from 'Sandindusa'. You didn't find any tutorial for this but a pictorial view of the project will help you in making the full project if you are very experienced with this type of projects. You can use powerful glues to fix all these different sized PVC pipes in this creative manner.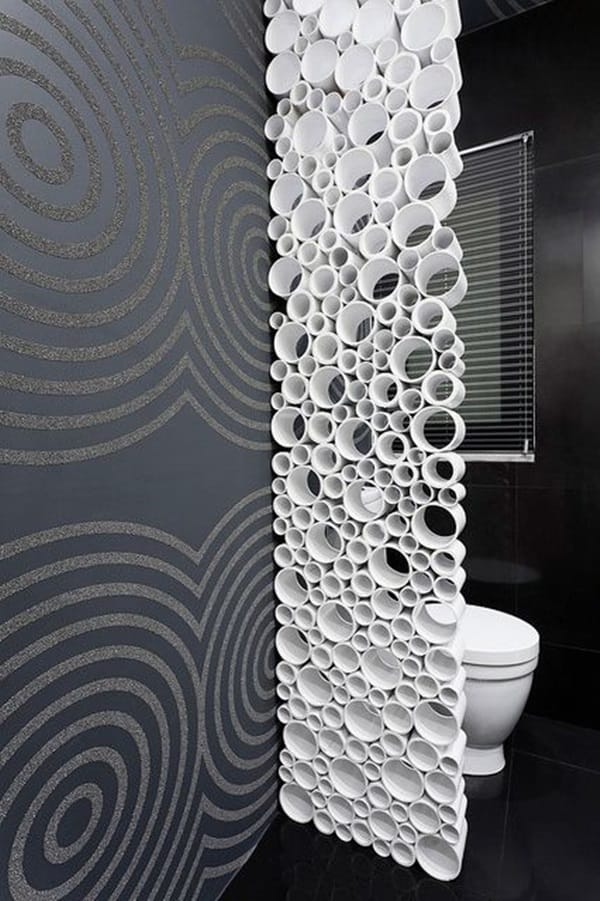 13. PVC Wine Glass Holder: This is a cool idea for the wine lovers. If you want to decorate your kitchen in a relative manner, this is a must have project. Make out the wine glass holder by cutting a channel in a PVC pipe and then hang it upside down from a place.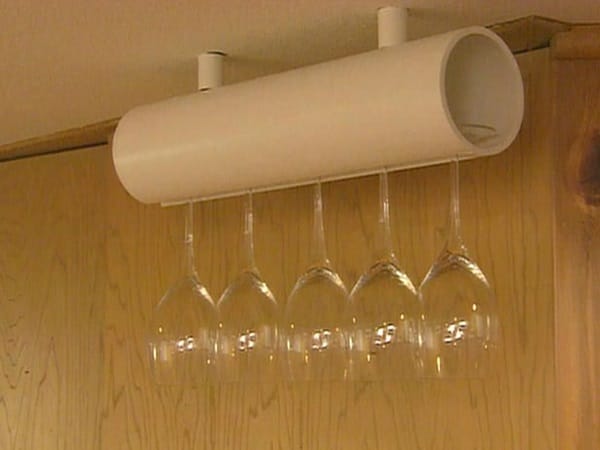 14. Modern PVC Vase: Create a beautiful modern PVC flower vase which can be also used a centerpiece. You will really love this elegant project.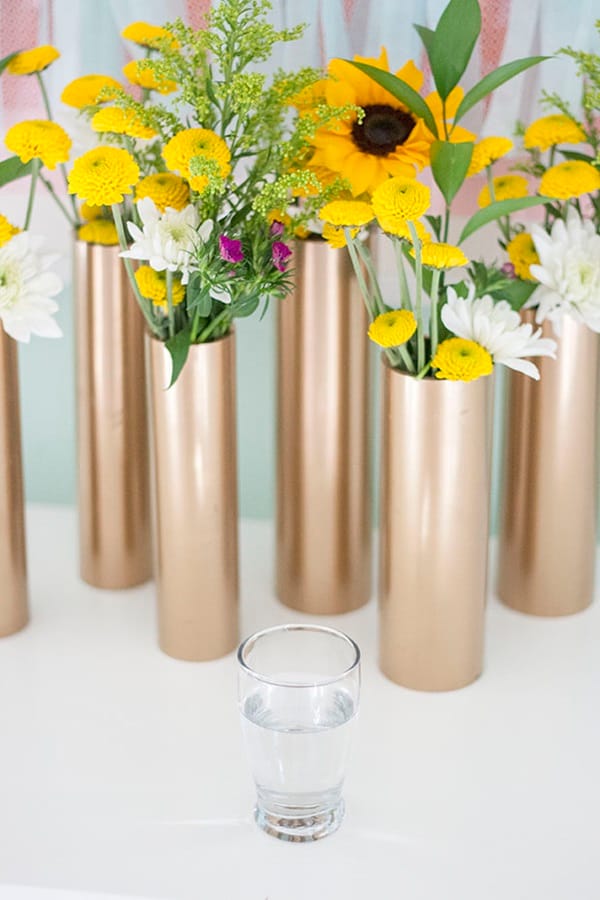 15. PVC Utensil Holder: This pretty handy PVC utensil holder tutorial is created by Pretty Handy Girl website. Surely any people will get attracted to the utensil holder at first sight. It's very hard to make out such a beautiful creative idea.