Calligraphy is an old and ancient form of art but still it is probable that it will remain relevant for a longer period of time. As long as humans will continue to communicate in the form of written language, calligraphy will continue to exist. Tolga Girgin is an electrical engineer and graphic designer in Turkey who has actually mastered the art of Calligraphy. The graceful letters portrayed by Girgin actually seem to tear off the page owing to his calligraphy skills and clever shading. The art and style of letters written in flowing form and with the help of bright colors make these Ming boggling 3D calligraphy examples by Tolga Girgin more eye-catchy.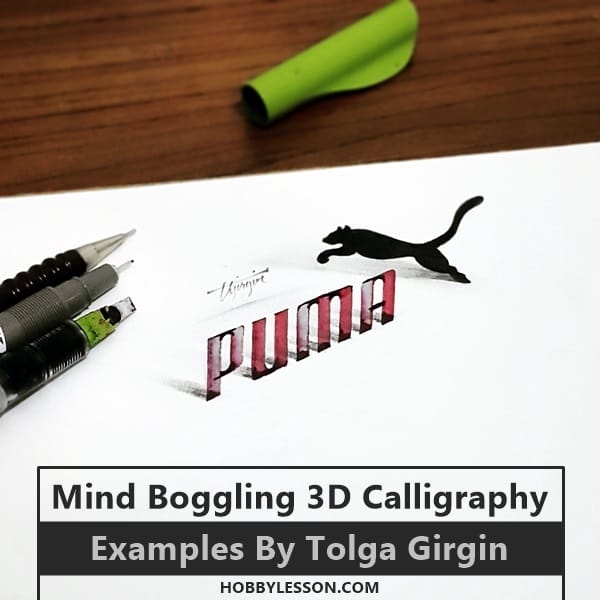 Girgin puts a unique twist on the letters with his beautiful calligraphy art in such a way that the scripted letters appear three-dimensional. If you look closely at many of his creations, you would actually feel they were cut out on a piece of paper and were folded accordingly to pop off the page. But, much to your surprise these words are all hand-written and great illusions that are based on shadows and flat forms. Let us look forward to some of this masterpieces and great art works. We have collected various useful tips and techniques for beginner calligraphers.
Mind Boggling 3D Calligraphy Examples By Tolga Girgin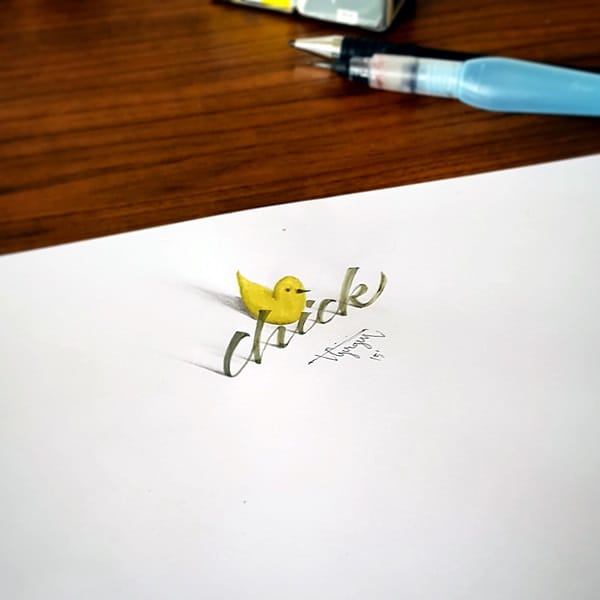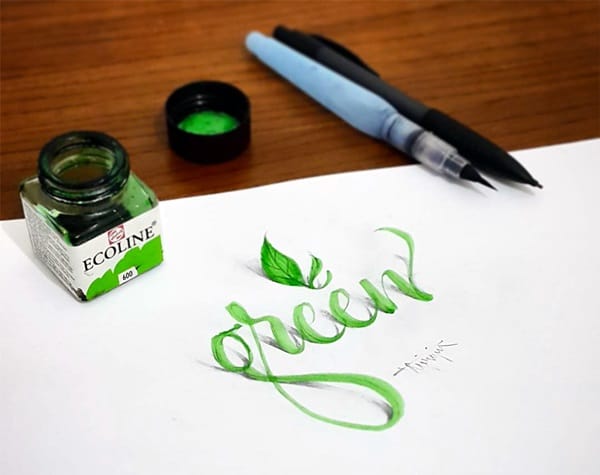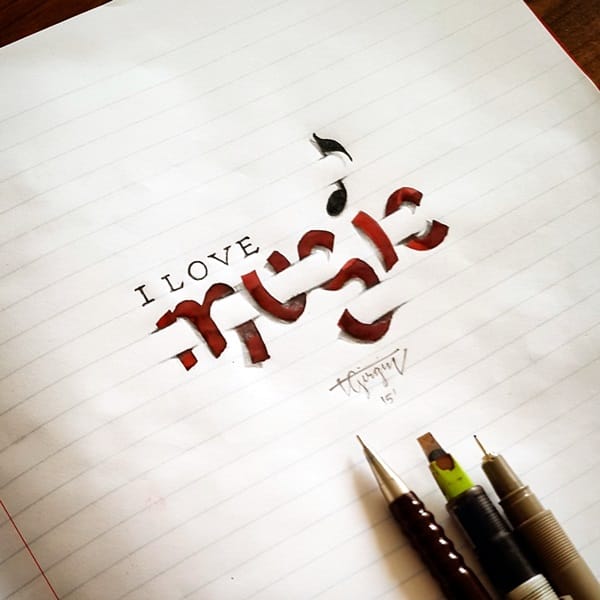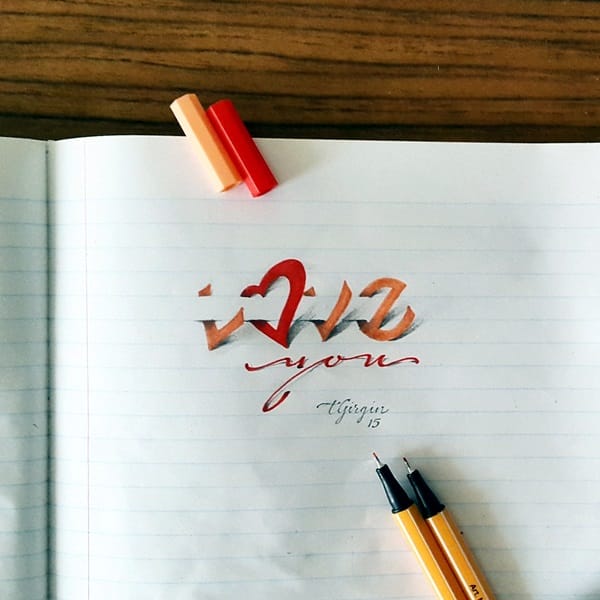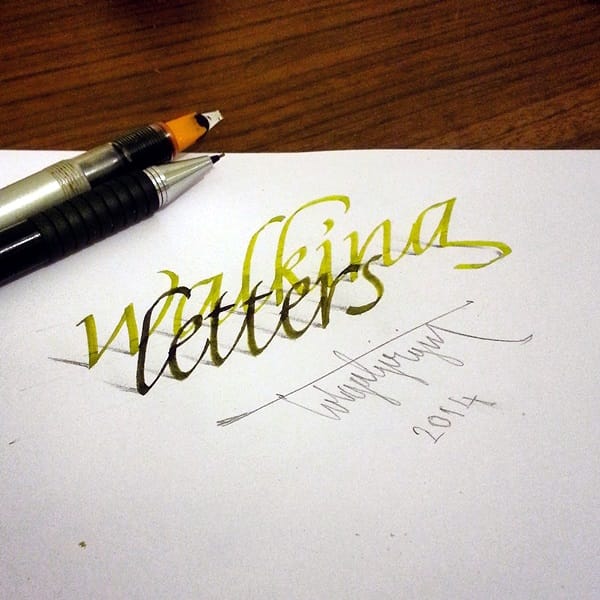 Inspiration in Blue Ink: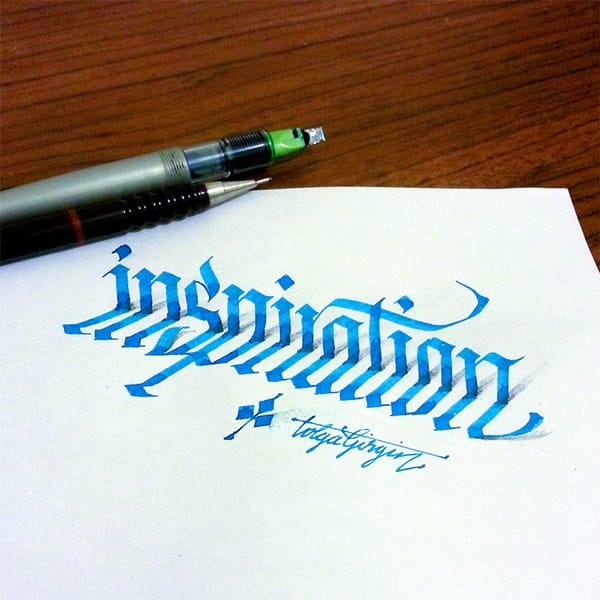 There are numerous words, alphabets and even small quotes that have been written by Tolga in the form of 3D art. Using a blue pilot parallel pen, he has given life and recognitionto this word 'inspiration'. It's actually appearing on the face if it as if each letter have been drawn and scripted on different strip of paper and then pasted carefully to provide a 3D effect to the word. It is a wonderful sight to watch such a magnificent art.
Zigzag: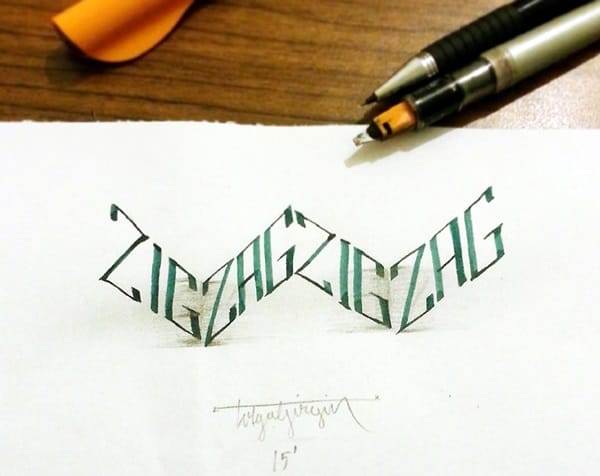 Do you think it is easy to write in Zigzag form? It's actually not so easy. See this stupendous calligraphy art by Tolga in which he has written in the form of Zigzag. The letters are constantly moving up and down but still they are clear and easy to understand. How can you ignore the shadows and 3D effect at the back? It actually makes you believe that the background sheet and letters are different.
Power of Pencil: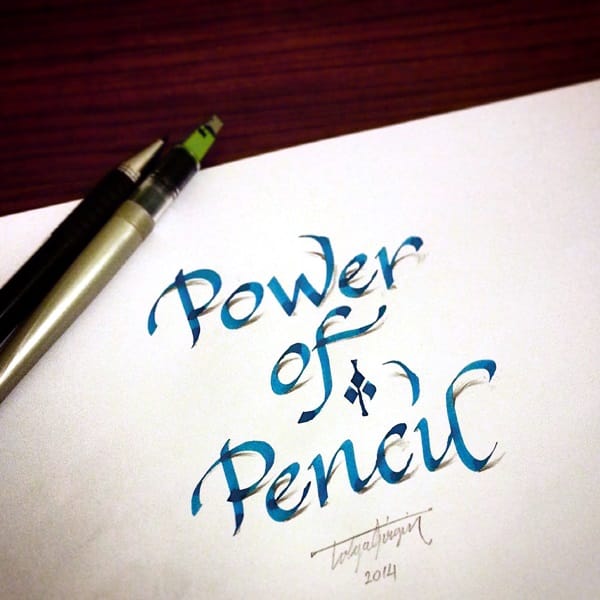 Who can explain the power of pencil in a better way than this graphic designer?All the mind boggling 3D calligraphy examples by Tolga Girgin have one thing in common which is the perfect use of ink and pencil. You would not have ever thought about your pencil like this ever before. The shading and combination of lead color with the colorful ink of the pen is really mesmerizing. Making hand painted mugs seems like a childish job but still it is a great gist to give others. Here you will get a range of ideas that will hopefully serve you as an inspiration and of your own project.
In the form of Box: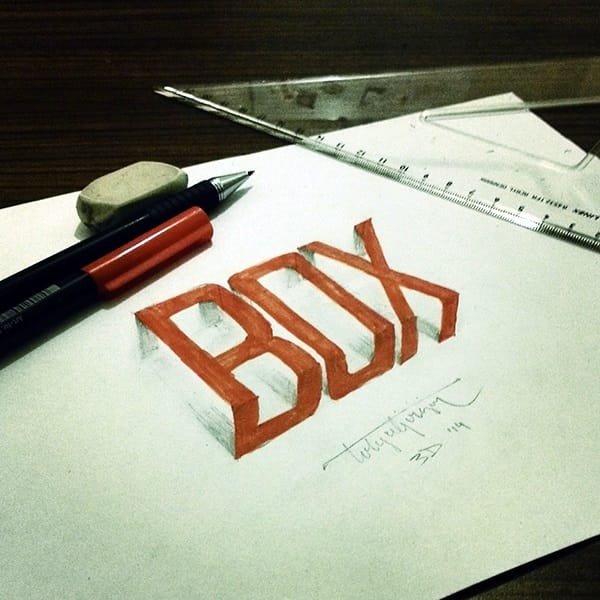 You must be recalling that when you were a kid, your teachers used to give you examples of 3D objects. One such example is a box. But that's actually in the form of solid cuboid which is justified to be 3D object. It's really worthwhile and unbelievable to watch the Box and 3D effect on a plain sheet of paper that too just with the help of pen, pencil and shading. Watching at this calligraphy art, you will be moved and forced to rethink as if your eyes are being fooled or is it a reality?
Pillar: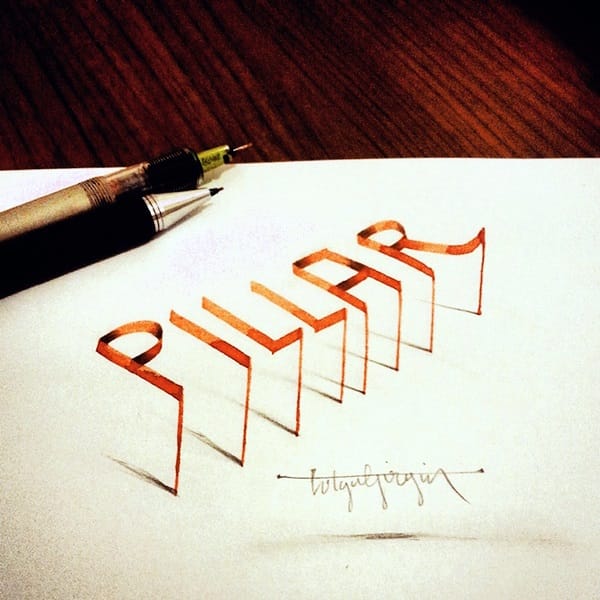 Much to our surprise, who can write and present words in the form of pillars. It's none other than Tolga Girgin who possesses this capability. The alphabets have been presented tall just exactly like a pillar with beautiful colors and perfect shadows at the bottom. This is Pillar form of alphabets in terms of Girgin's presentation of words with the use of his calligraphy skills.
Wind Flow: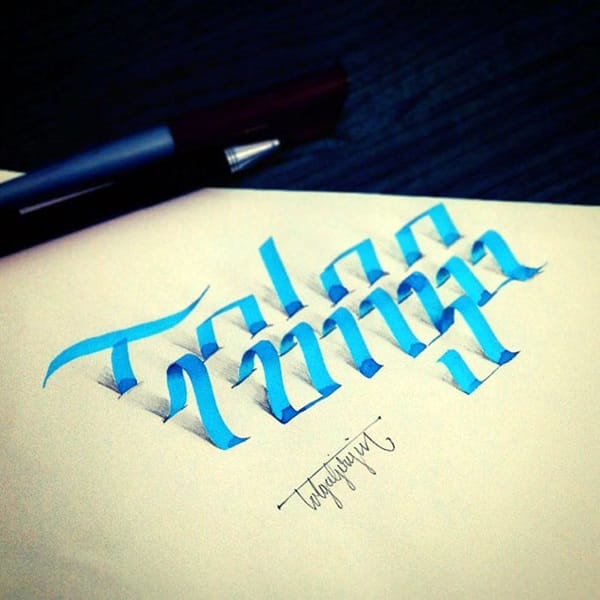 After going through art forms of Tolga, you would actually realize that words and alphabets can be written with the help of wind flow. In such a neat and peculiar way, alphabets have been drawn that one would consider as if alphabets are moving with the help of wind pressure. Those flows and long tails at the end of each letterare the great things about this unbelievable designer.
Elastic letters: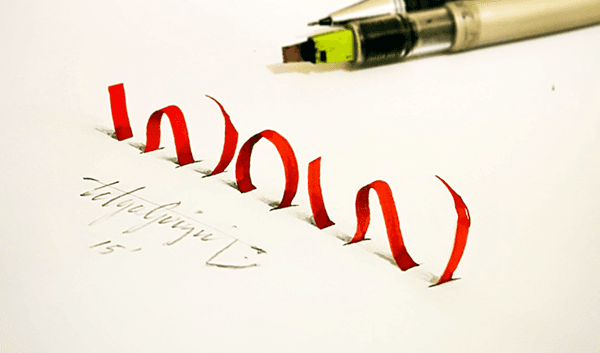 Don't just get confused with the name; it's nothing like elastic letters being presented here. Moreover, there is actually nothing like elastic that exists in reality. We are just talking about the art form being depicted by Tolga. He has stretched each and every letter and created it as one of the Ming Boggling 3D calligraphy examples by Tolga Girgin. Many a times, you may have wanted to make a handmade greeting card to give to someone special but may have not done so due to lack of ideas. So we bring you some handmade greeting card ideas.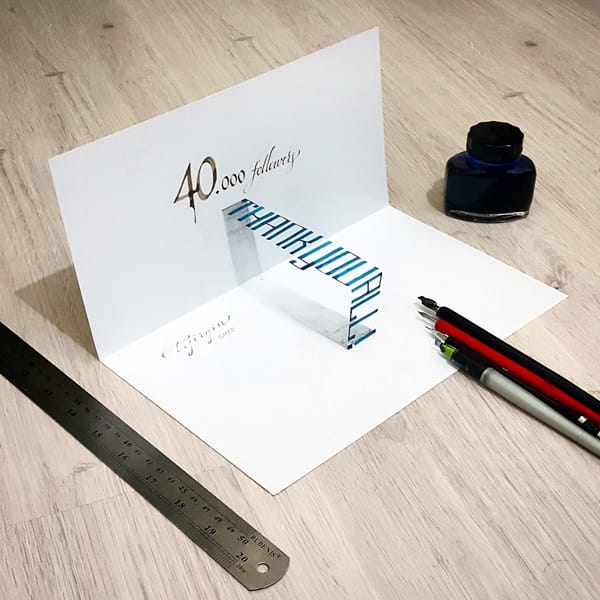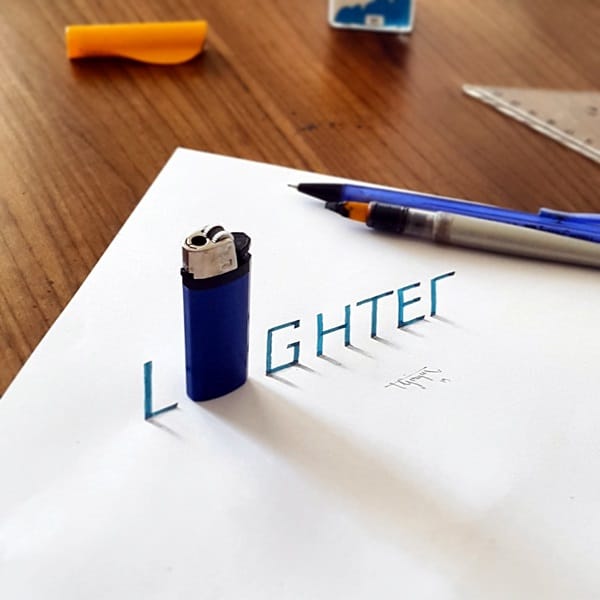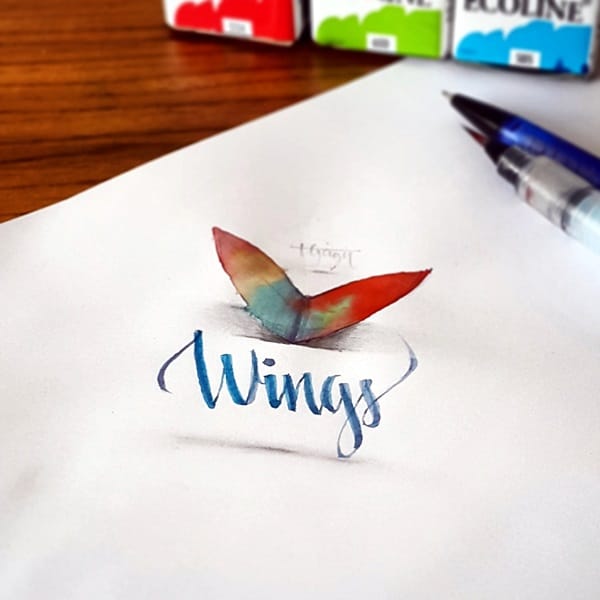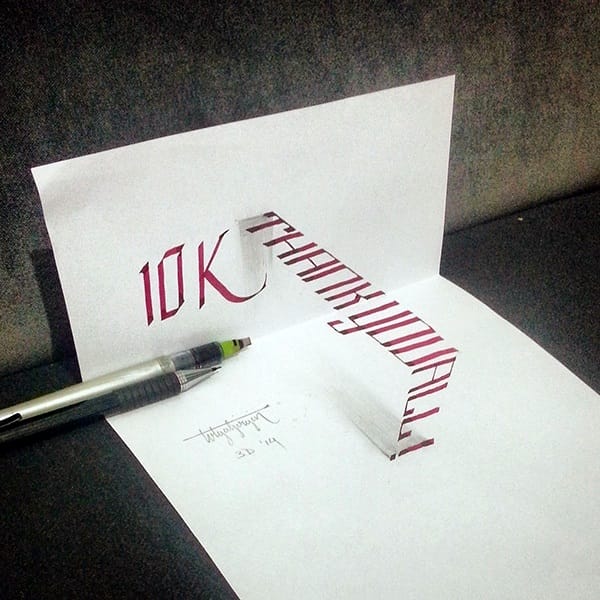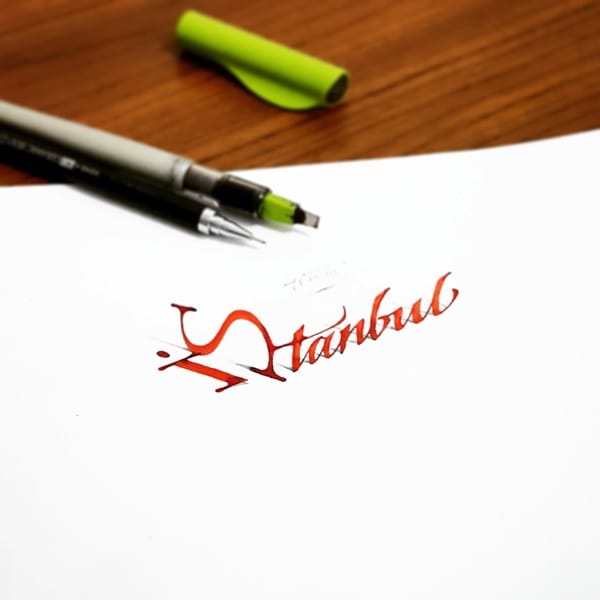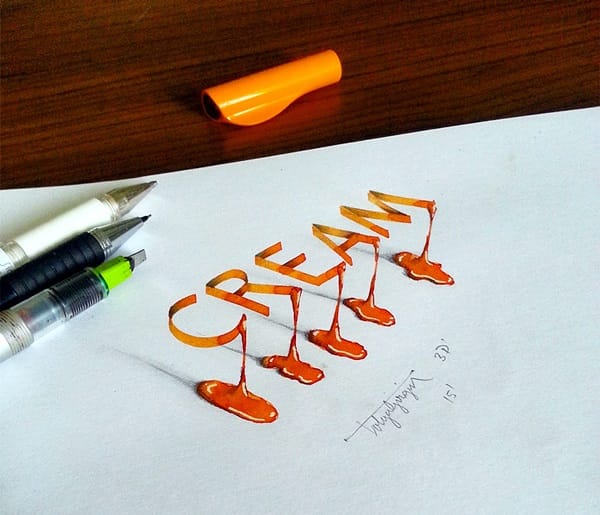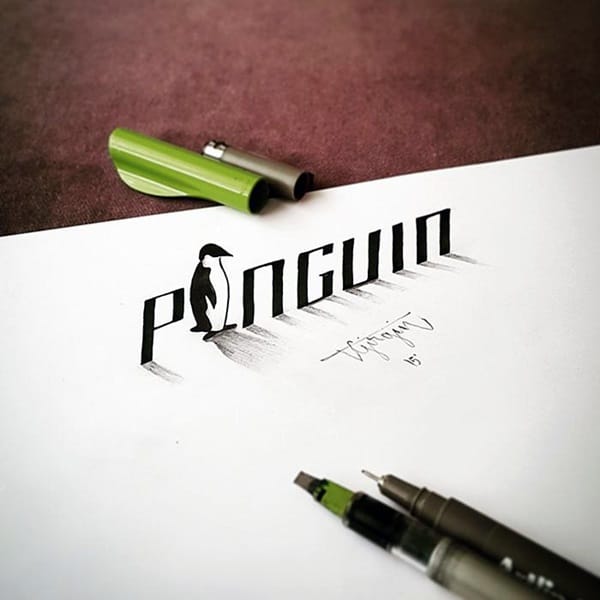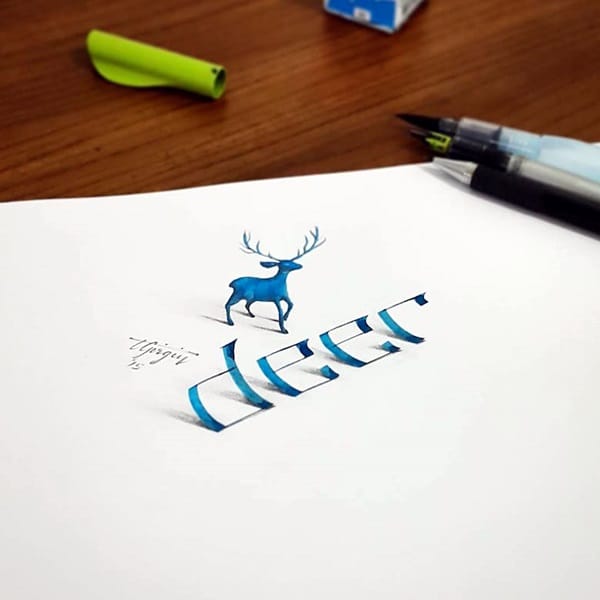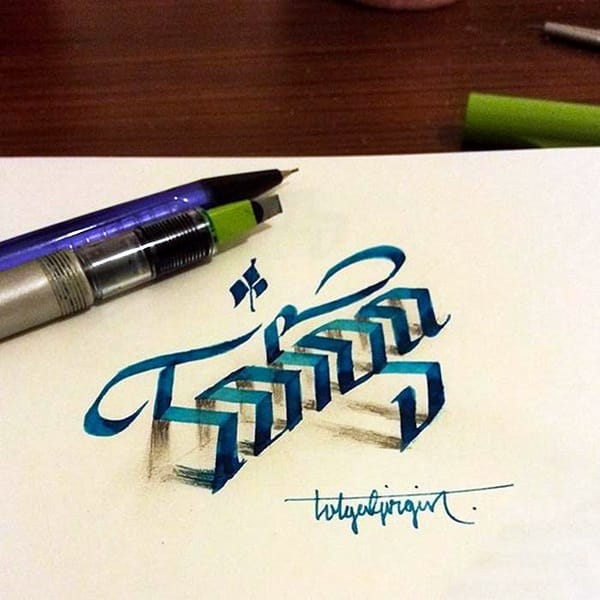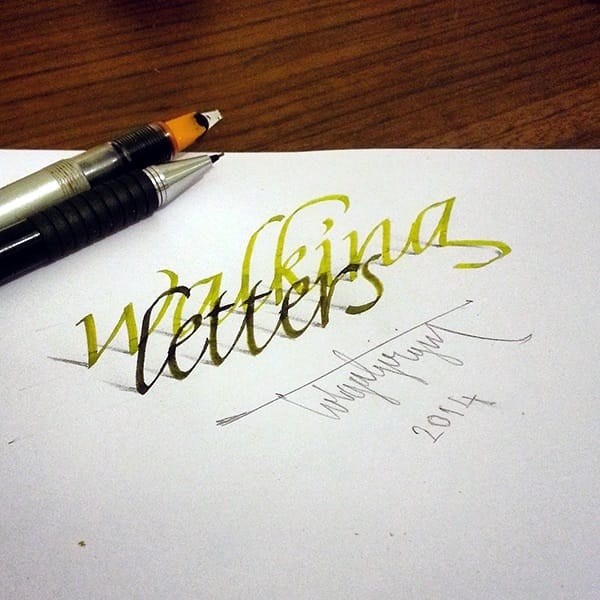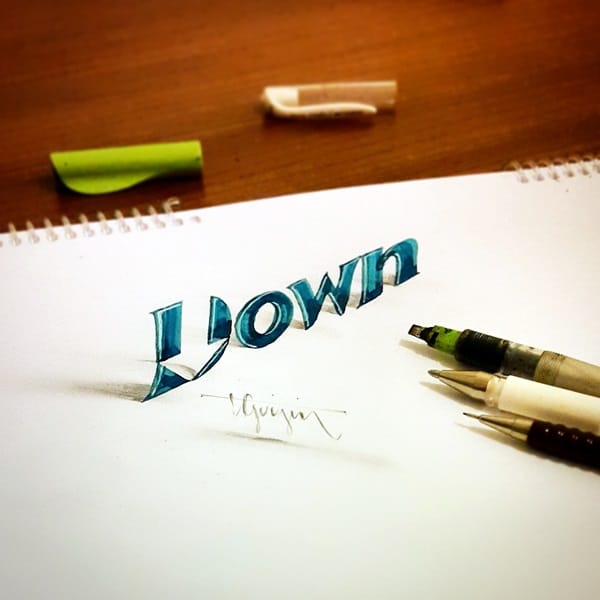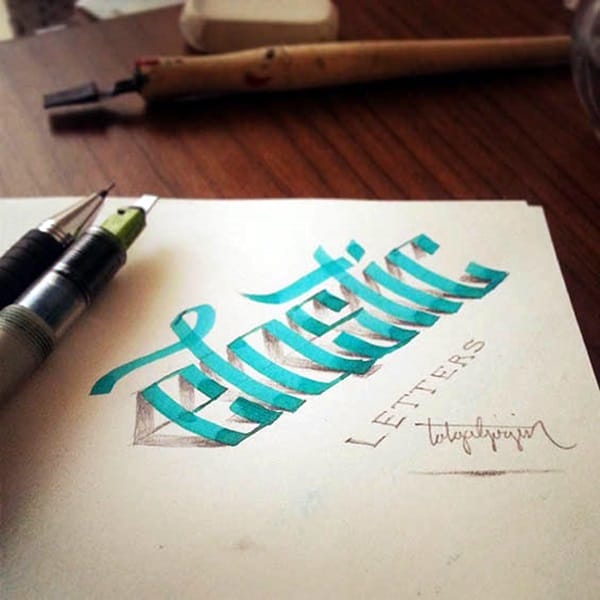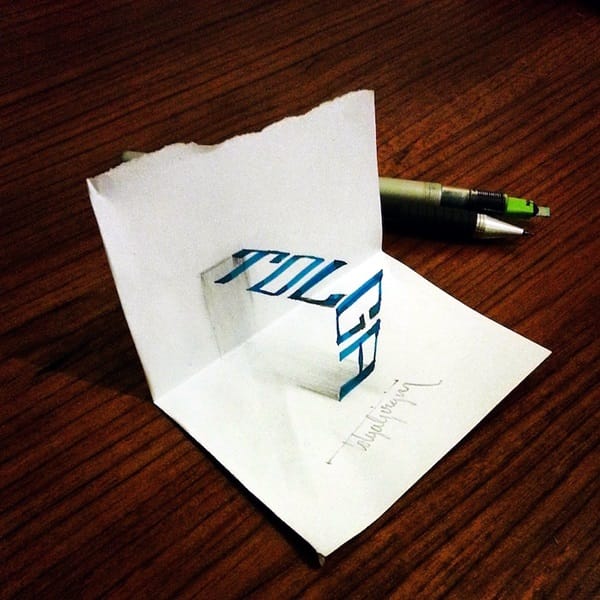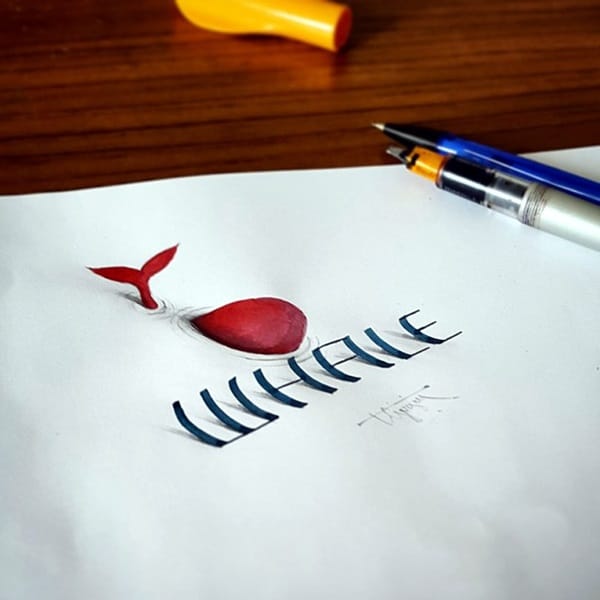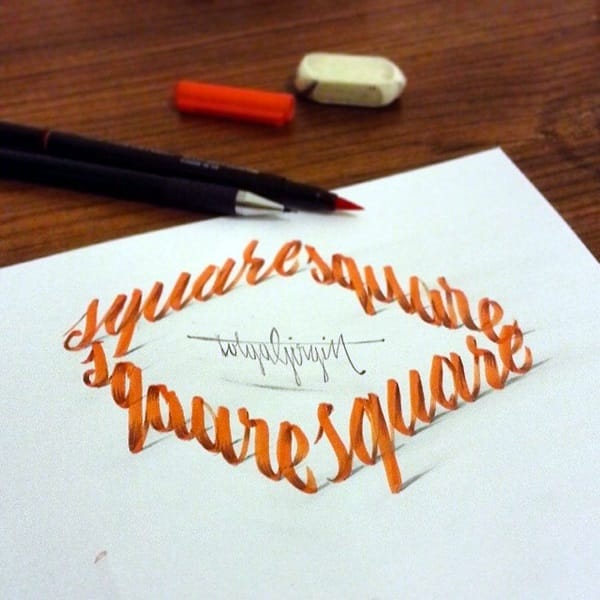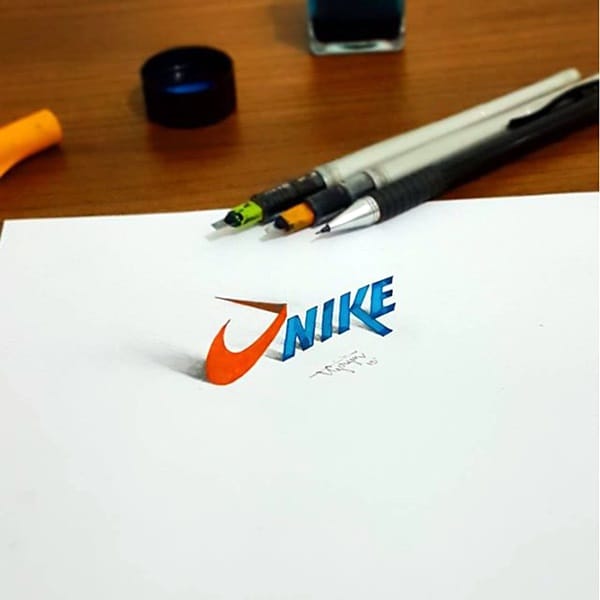 With these illustrations in front of our eyes, it for sure that Tolga has actually nailed the art of calligraphy in the best manner as anyone could do. It is for sure that calligraphy has existed for past various generations and it would rather keep to exist for next various generations as well.